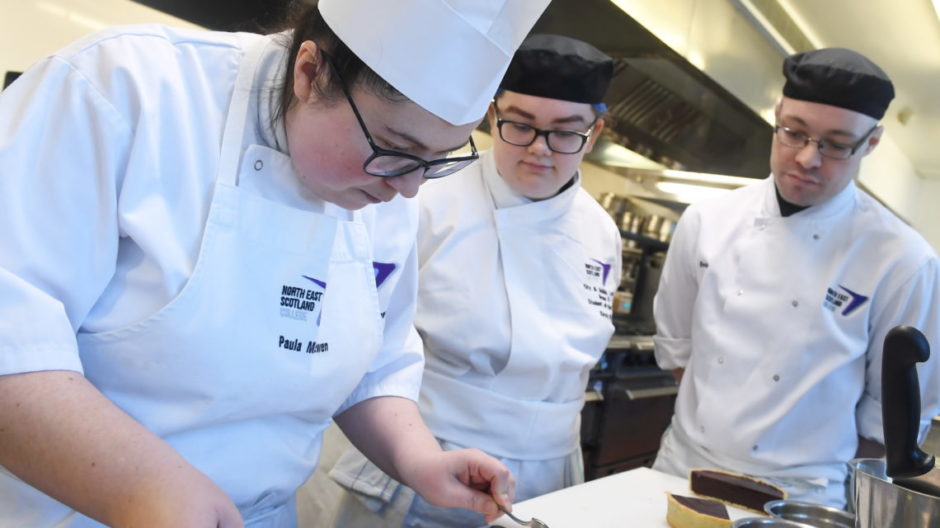 With the hospitality industry under threat and the road to recovery a long one, what does working in the hospitality post-coronavirus look like? And where does this leave our future talent?
The hospitality sector is a key contributor to both the Scottish and UK economy with annual turnover of £9.8 billion and £130 billion respectively.
Employing approximately 275,000 people in Scotland, which represents around 10% of the workforce, the industry is vital to a number of sectors including food and drink, tourism and more.
The two priority economic sectors identified by Skills Development Scotland are tourism and food and drink, and with coronavirus putting a halt to food service operations, there has never been a more significant time for this industry.
Growing and nurturing future talent is vital to safeguard the sector, with 59 % of the workforce aged between 16 and 34.
The last major employer study in Scotland by Skills Development Scotland reported hotels and restaurants as one of the sectors suffering the highest proportion of skills gaps. However, projects like the Food Tourism Plan created by Scottish Tourism Alliance and Scotland Food & Drink, are aiming to grow food tourism by 2030 and deliver an additional £1 billion to Scotland's economy.
But with colleges operating online and apprenticeships and scholarships on hold, will the industry thrive after all this is over?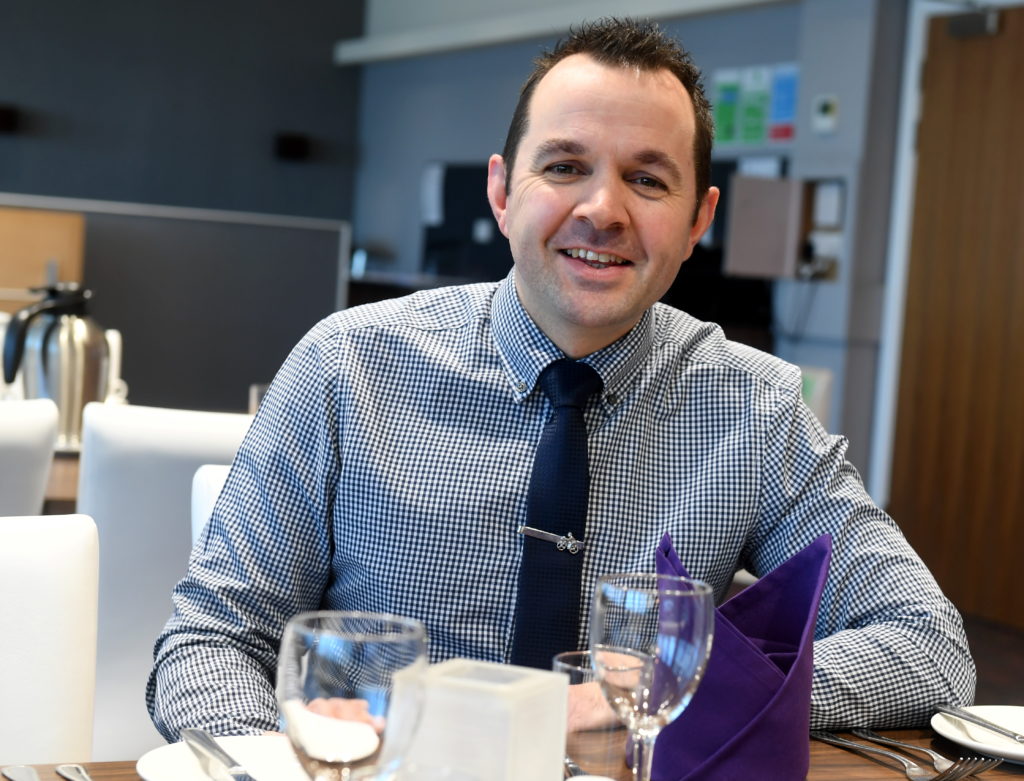 Mark Smith, hospitality lecturer at North East Scotland College (NESCol) in Aberdeen, said: "The recovery in the sector will be shaped by the way society approaches the transition period as restrictions begin to ease. That is a step into the unknown, but it is important to be positive and to work together towards a return to a vibrant hospitality industry. It is human nature to want to socialise and to be looked after, so there will be demand for a skilled workforce to drive the recovery. It will undoubtedly be challenging, but the sector is traditionally very resilient.
"Supporting local is going to be key. We have wonderful hospitality businesses, not to mention producers and suppliers, and we can all play our part.
"These are very uncertain times, but one thing is for sure – the hospitality industry is definitely not going away. NESCol is a key player in the sector and we are committed to being at the heart of this next chapter, providing our students with the confidence and ability to shine, as well as the sector with a workforce equipped to innovate and build the future."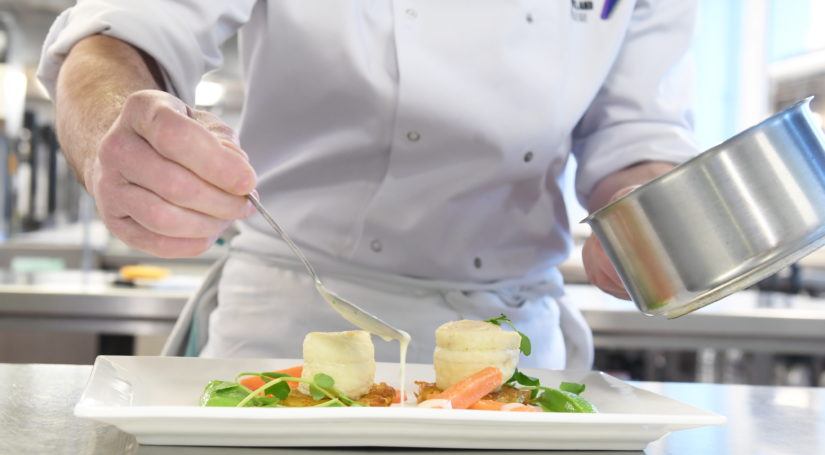 Keeping his students motivated, Mark has found a mix of teaching styles has worked well to keep his student's spirits high.
He said: "We have engaged and supported our students through a variety of remote online digital tools and approaches, ranging from online lectures and collaborative group tutorials, to organising group academic guidance sessions for a chat with our students to see what they have been getting up to, and to make sure they are keeping well during the lockdown.
"There have been challenges with a large majority of the course being practical. However, we have managed to keep the students busy by running a series of online cooking competitions."
Mark added: "Before the current situation there was great demand in Scottish hospitality and we hope the strength of the sector will stand it in good stead as the economic recovery begins. Scotland needs to attract more young people into this line of work to help rebuild the industry and to help it get back on its feet when the restrictions begin to lift.
"The industry is too often seen as a stopgap, with a large percentage of employees seeking opportunities in other sectors after a period of time. Our team views hospitality as a way of life and a rewarding environment for the long-term – and that passion is passed on to our students."
Looking to the new talent set to commence studies in late August, the establishment has already updated its courses, making a stand to show the industry is still in business.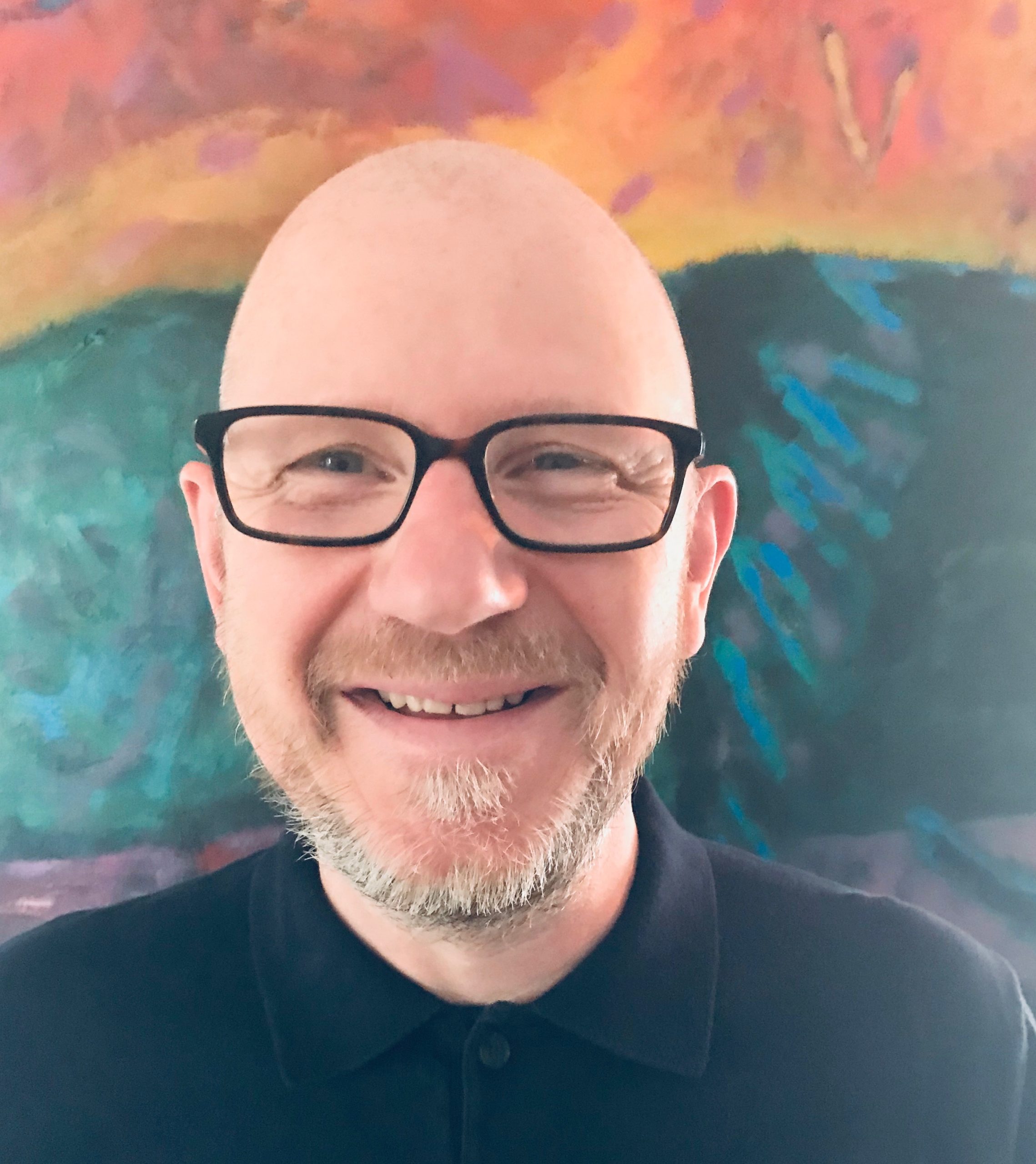 Brian Dunn, head of faculty: Social Sciences, Tourism & Hospitality at NESCol, added: "The message is very clear – the college's work continues and we are welcoming new applicants across our full course offering.
"For 2020-21 there is an expanded range of Cookery and Hospitality courses, including an HNC in Hospitality Management, an introductory course in Baking and Cookery and three levels of Professional Cookery. We plan to deliver all of these and are currently exploring various scenarios for how this can be achieved, led by the advice on physical distancing and other measures that may remain in place."
NESCol is not alone when looking to the future in re-building Scotland's hospitality scene. Dundee and Angus College is also doing the same.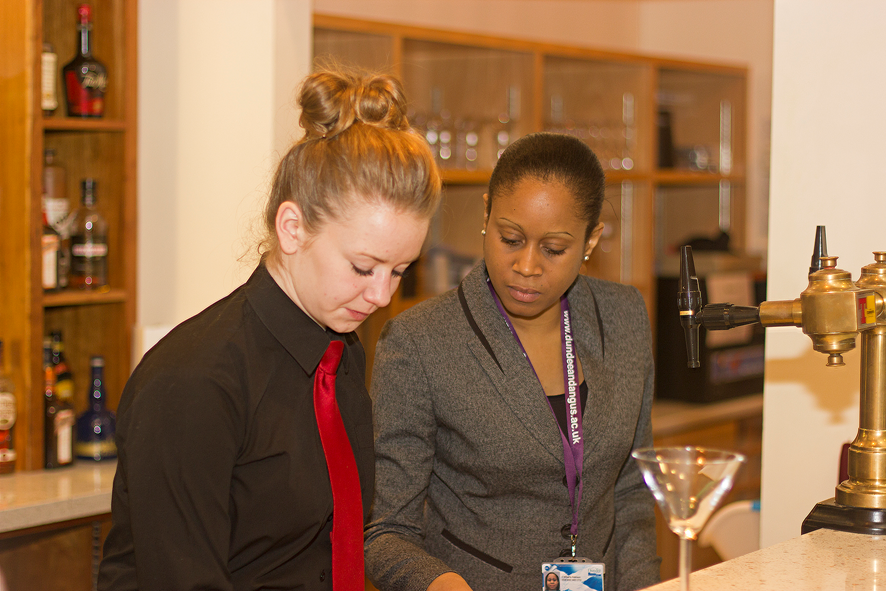 With a blended learning approach and working with industry bodies to inform curriculum, head of curriculum and quality for Hospitality and Professional Cookery, Kichelle Williams-Robinson, says it's important to design courses that meet the needs and demands of the industry to ensure its survival.
She said: "It is anticipated that there will be a need for refresher courses, retraining programmes, upskilling qualifications, a demand for more flexible programmes with fast-track routes and a shorter learning journey, more individualised or bespoke training, coaching and mentoring or consultancy support. We are committed to working with businesses and individuals as they seek to rebuild their customer base, brands and careers.
"The £1 billion Dundee Waterfront, Tay Cities Deal and other developments supported anticipated job growth in the areas such as hospitality prior to Covid-19. Following the transition period of Brexit there will be increased challenges in attracting and retaining skilled staff, therefore it is important for Scotland to attract more young people into the industry. UK Hospitality reported in a recent business confidence survey that 88% of businesses indicated that they had already, or expected to, experience decreased availability of front of house staff and 87% for other staff."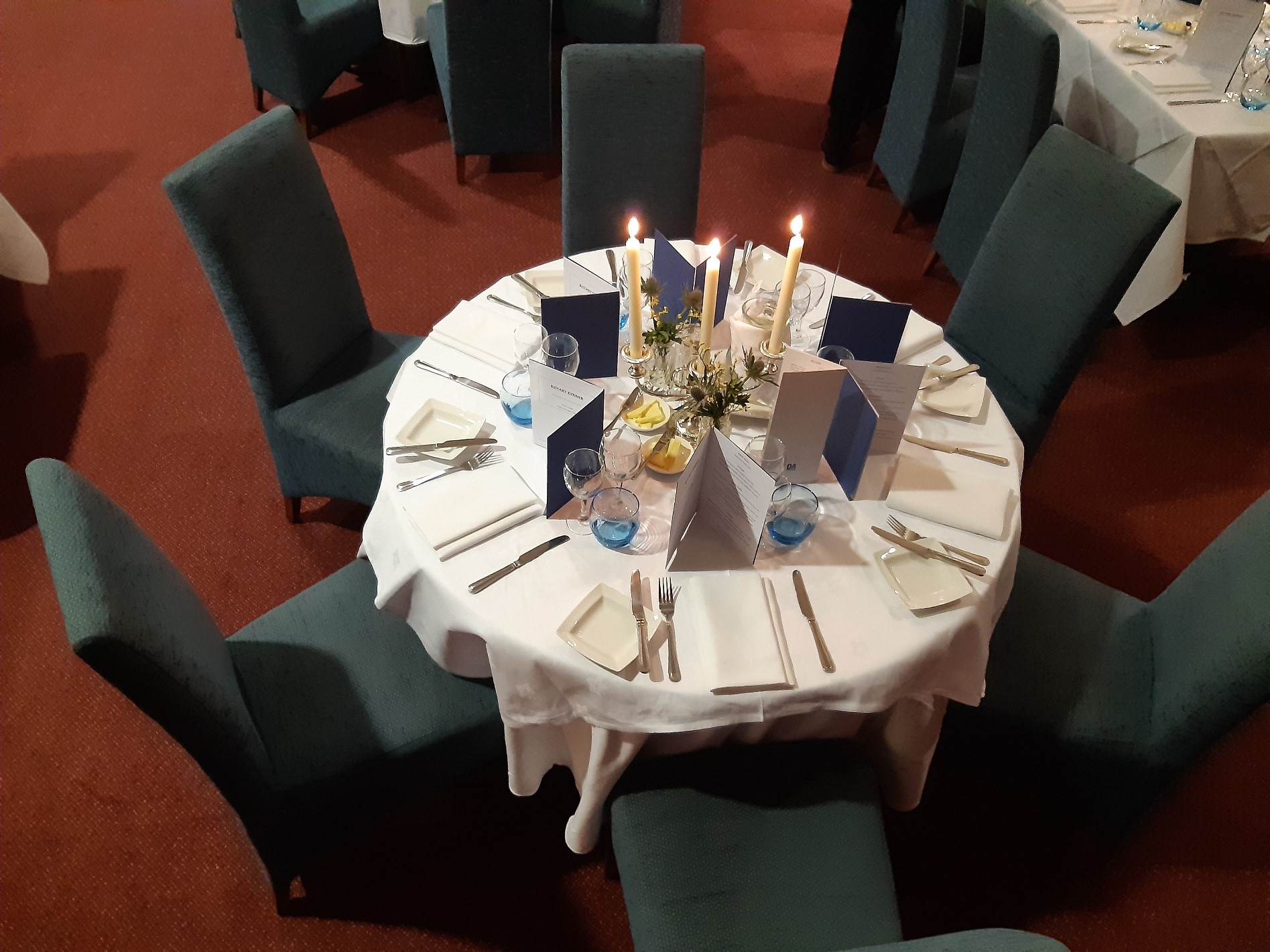 Confident the industry will recover, Kichelle believes lockdown has allowed Scots to reevaluate and refocus their passions, with many learning new skills like cooking and baking throughout lockdown.
She said: "The hospitality industry is substantially impacted by the pandemic and inevitably will be felt for years to come, however, I am confident that things will bounce back as they have in the past. The industry relies on a skilled workforce to thrive and once the industry recovers it will be seeking to fill vacant positions again. Now is the time for people to upskill, retrain and become qualified. It is the ideal time for people to refocus, prepare adequately by gaining the relevant skills and qualification that is aligned with their career goals.
"We continued with students learning remotely from our online learning platforms. The process has been challenging yet fulfilling for my team and I as well as for the learners. In some cases the learners were not engaging as they would normally due to their own personal circumstances, including childcare issues. Some learners found it difficult with the limited shared resources that they had at home, while others were just keen to carry on working to ensure successful completion. In cases where learners had no computer to work from at home, our ICT team were on hand to get laptops out to them.
"We have had to embrace a more individual approach towards learning, with lecturers and group tutors supporting learners more on one-to-one basis. This has been a slower process but it meant that learners were able to get the required support and not left disadvantaged."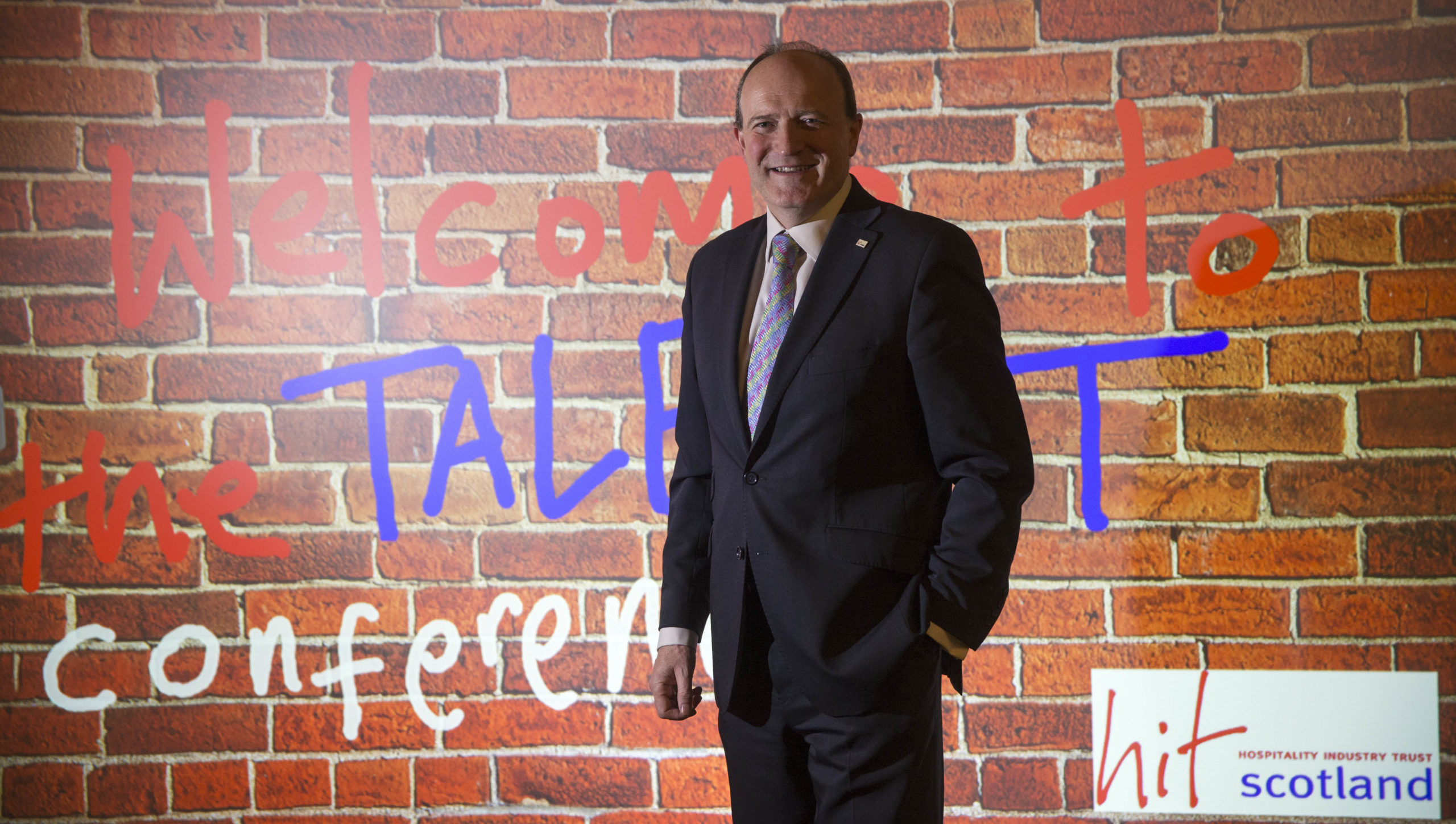 Industry body HIT Scotland (Hospitality Industry Trust Scotland) has been supporting the sector as much as possible and has redeveloped its app to provide a place for individuals to learn new skills and get access to educational materials.
David Cochrane, chief executive of HIT Scotland, said: "It's all about keeping education and spirits up just now. We've had an app for a while but given a lot of the industry are furloughed or not in work currently, we felt that we needed to keep engaging with them so they knew the industry was on their side and looking out for them.
"It provides inspiration for people and maintains their skills and knowledge. There's topics of health and wellbeing, working at home, cyber-crime security and prevention, right through to cocktail masterclass seminars and pastry classes. There's even a chaplain support unit for those who need someone to speak to. We launched it around seven weeks ago and we've had a huge amount of positive feedback on it. Organisations are now approaching us to put content on it like research pieces, webinars and more."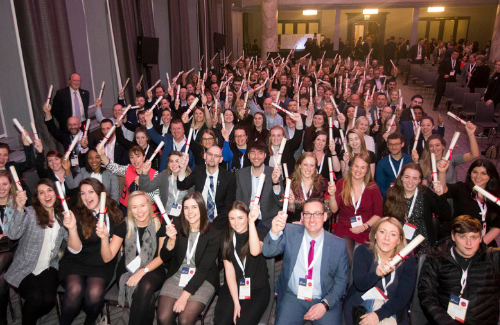 While students would usually be dotted around the world working through their scholarships, David is certain, and most importantly, positive everyone will still get the opportunity to participate, albeit at a later date.
He added: "We're in uncharted waters and having to deal with things very quickly. We've been communicating with all of our 284 scholars from student age right through to senior management within the industry. Our scholarships are well received and we provide opportunities to see what the best of the best are doing and what's going to motivate them to redesign their business.
"We would usually be sending scholars to the oldest hotel school in the world in Lausanne, Switzerland or to the Disney Institute in Florida and many places in between. Lockdown has meant no one can travel so we've deferred them to when people can physically take part in it.
"The scholarships are individually driven so we have the flexibility to chop and change as required."
With the majority of the industry on furlough, David is certain that though there will be many challenges ahead, the sector will come back fighting.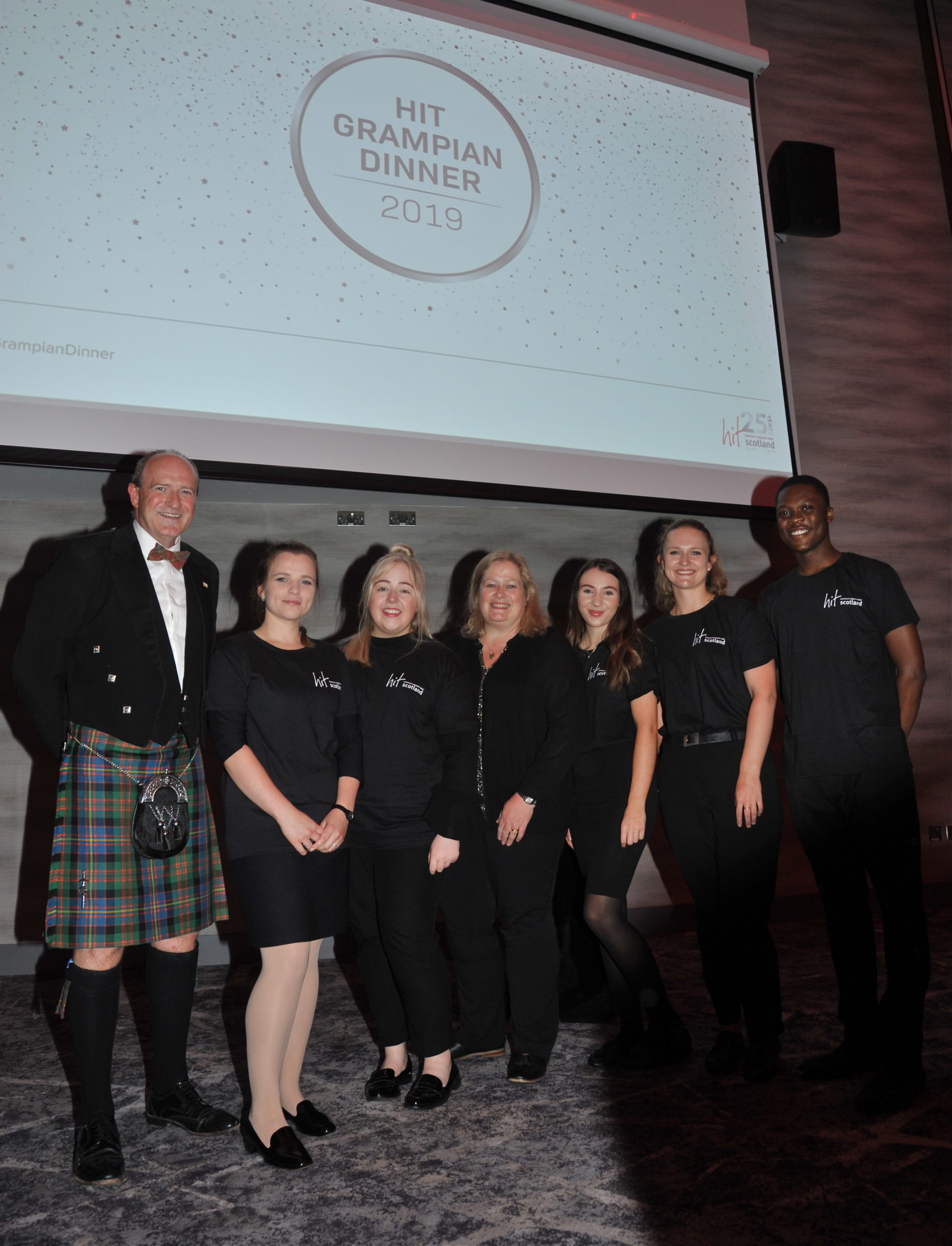 "Quality will always shine through. In an even more competitive marketplace in getting tourism to come to Scotland, quality will have to be on top of its game," said David.
"Local will win to start with, that support will really come back. Strong collaborations will come as a result of this. In five to 10 years' time, I'd like to see Scottish hospitality really admired for what it did during this time, it really put itself out there to help the community. Many hotels have turned into key worker establishments."
Industry body Scottish Bakers, which represents businesses across the country, is calling on the Scottish Government to recognise national food and drink training as vital to supporting growth post-lockdown.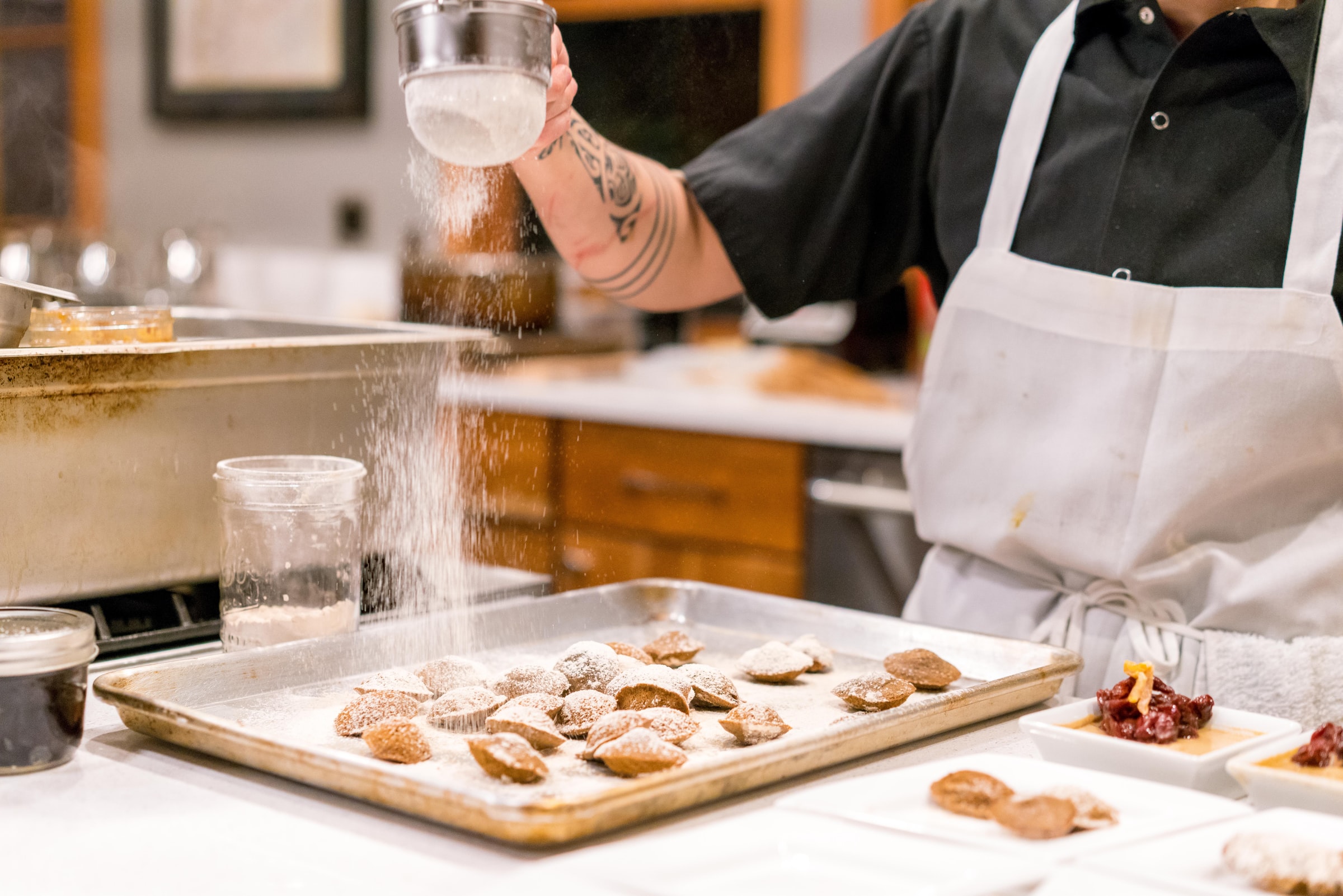 Fundamentally important throughout the pandemic, many food and drink workers have been classed as key workers, and the body says it is crucial to get the apprentices and learners in these industries, which have acted as lifelines to communities, the support they need.
Chief executive of Scottish Bakers, Alasdair Smith, said: "It is clear now that any return to normal activities will be slow as bakers and food manufacturers focus on rebuilding their activities to pre-crisis levels. However, we believe that the delivery of relevant apprenticeships that deliver improvements to efficiency and productivity presents an opportunity for training providers to deliver meaningful support and sustainability to businesses at a critical time, and we are calling on the Scottish Government to recognise and support this new environment for apprenticeships.
"We are keen to re-activate our service as quickly as possible once businesses are ready to move on with their training and development plans, but we will not be able to do this as quickly without clear interventions and support from the Scottish Government."