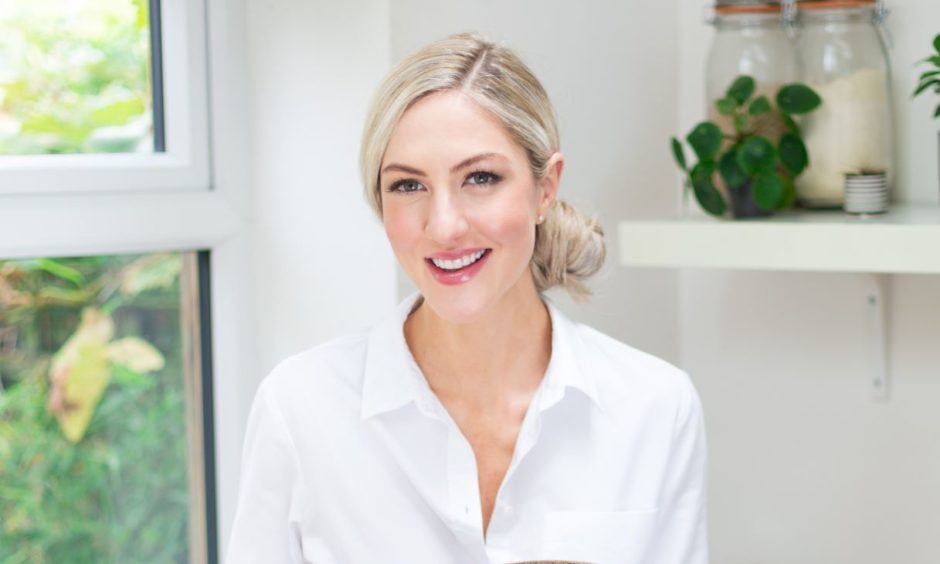 Dr Megan Rossi made it her mission to educate people on the importance of feeding our gut bacteria the right foods. Here, she explains why fibre can be the most overlooked part of our diet – yet could have the greatest impact.
Her conviction that we have the power to transform our health through what we eat has made her one of Britain's most prominent advocates of a gut-friendly diet.
But while we might imagine that our focus should be on reducing calories, cutting out sugar, or just eating more fruit and veg, Dr Megan Rossi – known as The Gut Health Doctor – believes we are missing an important trick.
The Eat Yourself Healthy author, who is a registered dietitian and nutritionist, says that by adding just eight grams of plant-based fibre into our diet each day we can dramatically reduce our risk of serious illnesses including type-2 diabetes and heart disease, whilst also boosting our mental health.
She explained: "Fibre is my favourite nutrient. A lot of people know that as a nation we're not getting enough fibre, but they don't realise why it is important.
"Fibre is the backbone of our plant-based foods, and there are six different plant-based food types: wholegrains, nuts, seeds, beans and pulses, fruit, and veg.
"Each different group contains different types of fibre. Human cells don't contain the enzymes to digest them so fibre doesn't benefit human cells, but what fibre does benefit is our gut bacteria. It's fertilizer for our gut bacteria and that's why it's so important to include it in our diet from those six different food groups.
"There are some amazing stats showing that for every eight gram increase in fibre per day, we lower our risk of type 2 diabetes by 15%, heart disease by 19% and colon cancer by eight per cent. A lot of people might think, 'What's eight grams of fibre?' It's a can a beans, a piece of fruit and nut butter, wholegrain crackers and hummus, so it's attainable but we need to get into the habit of doing it every day."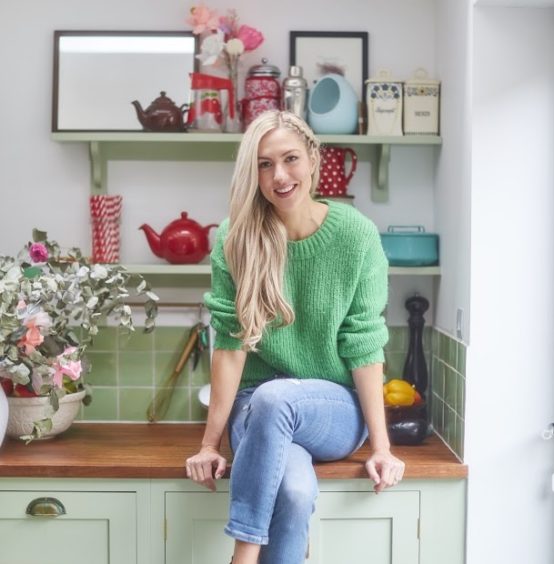 Dr Rossi recommends that we eat 30 plant-based foods every week sourced from across the six categories to optimise our gut health. And for those who can increase their dietary fibre in this way, she believes the benefits go beyond our physical health.
"We've got some pretty hard science to support it. In one study, the Smiles trial, a landmark study in Australia, what they did was show that a gut-boosting diet can have a significant improvement on people's mental health.
"They found 32% who followed a high-fibre gut diet had a significant boost to their mental health. It's such a strong case for what we feed our bodies can have a significant impact. I would never recommend for people experiencing depression that they stop their medication and just go all diet, but what we see in the earlier stages where diet is used as first-line therapy is it can be really helpful."
The good news for those of us with a sweet tooth is that sugar in itself is not going to harm your gut health, particularly if we adapt our treats to include some of that all-important plant-based fibre.
Dr Rossi said: "Food is about enjoying it, but we also need to think of our gut bacteria's tastes as well. It's not about sacrificing on your favourite foods but, for instance, if you're thinking about white chocolate – my favourite food – I make sure I add in some types of dietary fibres liked dried mango and pistachio nuts, combine them together so it also feeds the gut bacteria. "
Similarly, the odd sugary drink doesn't pose too great a threat either, according to Dr Rossi – but that's not necessarily true of those containing artificial sweeteners.
She said: "We know that having too many fizzy drinks is not going to be great for your health because they have a lot of added sugars and empty calories. In the context of a whole diet, if it's something you have as a once-off treat that's okay. If it contains sugar it's not directly affecting your gut bacteria. So if you have a really healthy diet and add in a sugary drink now and then I think that's going to be okay.
"If you're looking at the fizzy drinks that have artificial sweeteners in them, this is where we don't understand a lot yet. We do see some animal studies that suggest certain types of sweeteners may have a negative impact directly on the gut bacteria because they don't get absorbed higher up, they go to the lower part of the digestive tract where most of those microbes live and we think they can have a negative impact there. So I do think we need to be cautious."
If you're a soft drinks fan dreading the thought of giving them up, Dr Rossi suggests diluting your favourite drink to begin with, or trying a fermented alternative, like kombucha.
She added: "For a lot of people that's an easy switch if they're soda addicts. Instead of going cold turkey, making small gradual changes."
---
Dr Megan Rossi's Prebiotic Chocolate Bark Recipe