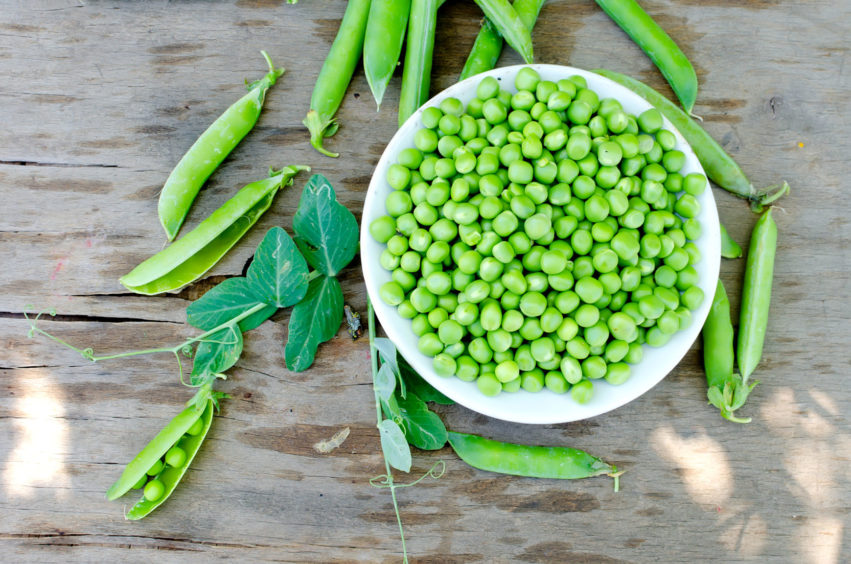 They may not be the talk of the table but almost everyone has a packet of them in their freezer. Peas are once again having their moment in the sun. Here's why you should be eating them… and how.
Garden, sugar, green, split or field. Whichever you prefer, peas have been a staple of the British diet for hundreds of years, with evidence of them first appearing in the UK dating back to the Norman conquest in the year 1066.
On average, Brits eat 9,000 peas every year, according to Yes Peas!, and there's no dispute that the traditional British delicacy of fish and chips is not complete without a side of mushy peas.
Though we can buy them frozen in the supermarket all year round, the main harvesting season for fresh peas occurs for roughly six weeks between May and October, meaning they have every right to take pride of place on our shopping list.
From Essex to the north of Dundee, the UK's pea production is largely located to the east coast with around 700 producers harvesting them each year.
Richard Byass, Operations Manager at Scottish Borders Produce, commented: "As a nation, we grow two billion portions of peas for freezing each year.
"Britain is 90% self-sufficient in pea production, meaning nearly all of the peas in supermarket freezers going into your trolley or online order are most likely grown by British farmers on a British farm, to the superior quality and flavour which we know and love.
"The harvesting process lasts an average of six to eight weeks during the months of July and August only. It is a military operation! For 24 hours a day, 7 days a week, harvesting machines, known as viners, work in unison to harvest, shell and transport the peas from field to frozen as quickly as possible with the majority in just 150 minutes."
A spokesperson for Dundee Cold Stores Ltd (DCS), Scotland's only dedicated frozen fruit and vegetable processing plant, said that around 20% of the whole of the UK's production of peas is grown in Perthshire, Angus and Fife.
"They are all picked and podded in the field and transported immediately to Dundee Cold Stores Ltd's modern factory, where they are cleaned, blanched and frozen within two and a half hours of being picked," they said.
"Because of the exceptionally short time-lag between harvest and frozen, all the nutrients and goodness are retained.
"They are also tested for tenderness on a sophisticated machine called a 'tenderometer' so that only the most tender peas end up in the packets you see frozen in the shops."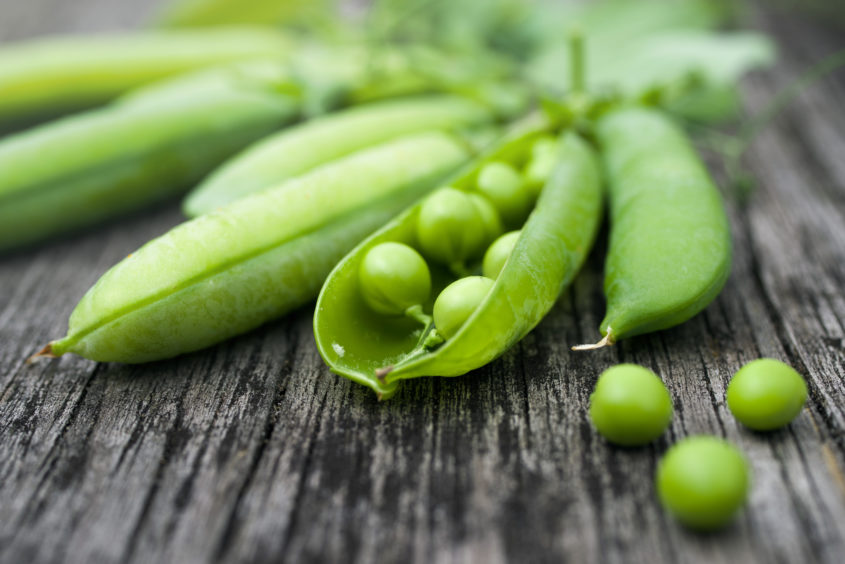 James Maguire, pulses manager at Pulses UK said that peas, which are part of the pulses family, have been the cornerstone of global nutrition for centuries.
"Pulses are one of the most environmentally-friendly sources of protein that a farmer can grow, they require less energy and water than many other crops, resulting in the production of less greenhouse gases.
"As a steady source of nutrition and soil sustainability, pulse crops play a major role in our global food security, a role which will only increase in the future as UK agriculture works to lower its carbon emissions.
"Peas in the UK are a spring drilled crop often being sown in March or April. They suit most light to medium soils and can often be grown around every five years in the same fields. They are a leguminous crop which means they do not require any nitrogen fertiliser, but they will require phosphate and potassium. Pea harvest typically occurs around the end of July."
But growing peas isn't just good for the environment, they are also good for us nutritionally.
According to peas.org, peas are a good source of vitamin A, vitamin C, folate, thiamine (B1), iron and phosphorus. They are also rich in protein, carbohydrate and fibre and low in fat. Just one serving of freshly frozen garden peas and petits pois contains as much vitamin C as two large apples.
"Peas are often overlooked from dinner tables all over the country, but I cannot understand why," said James.
"They are highly nutritious, specifically being high in protein, fibre, various minerals and vitamins which make them the ideal food to use as a healthy substitute for meat.
"So, whenever we eat products made from pulses you are making a choice that is good for both the environment and your health."
Cooking with peas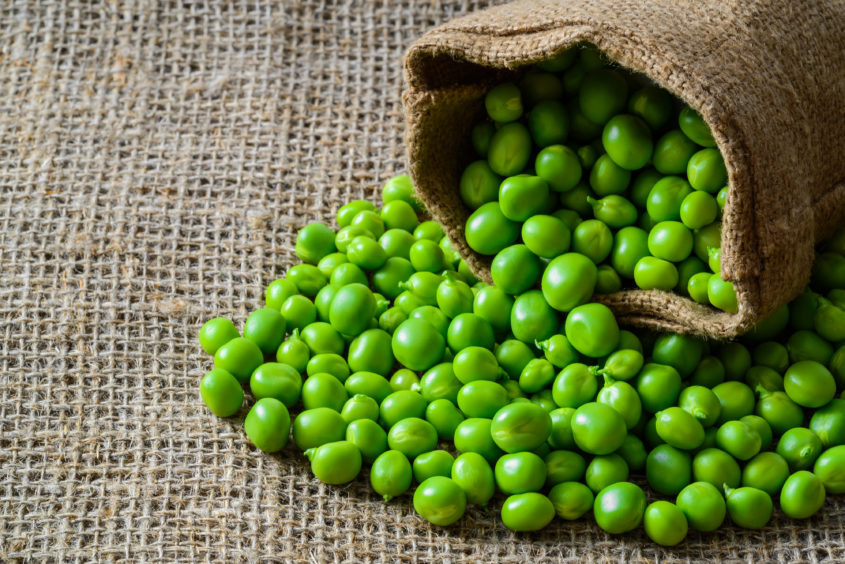 According to DCS, peas are hard to beat when it comes to nutritional value and are very easy to enjoy with almost every meal.
"In order to retain their sweetness, it is recommended they are cooked as follows: 1) Pour water in a pan and bring to the boil. 2) Put the peas into the boiling water. 3) Bring the water back up to the boil and simmer for three minutes."
But for people who aren't that used to peas or want to try something a bit different, DCS recommends trying broad beans, which are similar to peas though slightly larger.
"They are one of the most nutritious and underrated vegetables. Cook them in exactly the same way as peas above. But they are even more delicious if they are skinned, which is easily done after they have been boiled. They can then either be re-headed or served cold in a salad."
Richard added: "Peas are a wonderfully healthy addition to any meal with an abundance of nutritional benefits.
"They are an amazing source of vitamin A and C, and are rich in protein, carbohydrate and fibre and low in fat.
"Whether you throw them in a pie, a risotto or pasta, whip up a tasty soup or salad – peas can be used in almost anything. They're also very low maintenance – being freshly frozen, there's minimal preparation needed, and there's zero wastage."
---
Recipes
---
Pea and broad bean salad with mint and feta
(Serves 6)
Ingredients
200g peas
200g broad beans
Large handful of baby spinach
Small bunch of mint, leaves only
200g feta cheese
1 red onion cut into segments and roasted
Olive oil
Lemon juice
Salt and pepper
Method
Bring the peas and beans to the boil for one minute and blanch in cold water. Skin the beans.
Shred the mint leaves and add to the spinach, peas and beans.
Dress with oil and lemon, salt and pepper.
Crumble feta over the top, with segments of onion.
---
Pea, pancetta and parmesan tart
(Serves 6) 
Ingredients
100g peas
1 packet ready rolled short crust pastry
200g diced pancetta
5 eggs, plus three additional yolks
200ml double cream
75g parmesan, grated
Zest of 1 lemon
1 red onion
Salt and pepper
Method
Cook the pastry blind and leave in the tin to cool.
Fry the pancetta until golden, then add the onion and cook until soft.
In a bowl, neat together the eggs, yolks and cream. Then add the parmesan, lemon zest and salt and pepper.
Scatter frozen peas, pancetta and onions on the tart base and pour over the cream mixture.
Bake at 180°C for 35-45 minutes.
---
Pea, green chilli and coriander soup
(Serves 6) 
Ingredients
450g frozen peas
800ml chicken stock
1 onion, chopped
1 green chilli, finely chopped
2 cloves of garlic, crushed (optional)
Large handful of chopped coriander
Method
Soften onion, garlic and chilli in butter over a low heat.
Add peas and stock, bring to the boil and simmer for five to seven minutes.
Add the chopped coriander, salt and pepper and a pinch of sugar.
Liquidise until very smooth and serve hot or cold.
---
Season's Eatings: Why crab should feature on your ingredients list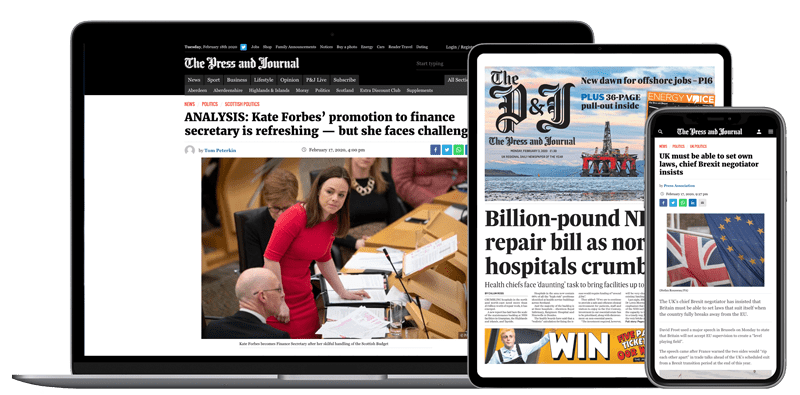 Help support quality local journalism … become a digital subscriber to The Press and Journal
For as little as £5.99 a month you can access all of our content, including Premium articles.
Subscribe