It's a golden, buttery delight synonymous with Scotland that has royal links and can be enjoyed in a variety of ways.
I am, of course, talking about the fantastic shortbread biscuit.
My grandmother was a farmer's wife and an absolutely phenomenal baker. Her sweet treats were admired throughout the county of Angus, and relations from far and wide were always popping in to enjoy a cuppie with her, but it was also an excuse to see what she had been baking.
Shortbread was just one of her specialities – and it was always on the plates of loveliness she brought into the living room after telling you, not asking you: "You'll have a cup of tea then!"
The shortbread biscuit has been made in Scotland for hundreds of years. However, it is widely regarded that shortie came to prominence thanks to Mary Queen of Scots.
While the Romans are believed to have had huge influences on English cooking, they didn't really venture north of the border, so Scotland's culinary offering was slower to evolve as a result and has always differed from their southern counterparts.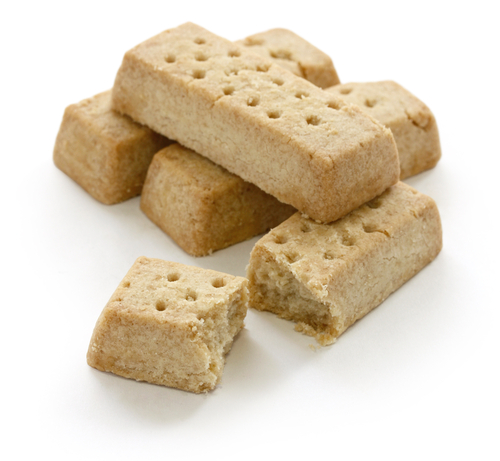 Shortbread has been made through the centuries dating back to the 12th Century with any leftover dough for bread turned into a version of what we know today, having been dried out in the oven until it hardened, becoming biscuit bread.
As cooking methods developed and ingredients became more widely available, the yeast used to bake the bread was replaced by butter and it then evolved into shortbread.
It is believed that in the 16th Century, the food enjoyed by Mary Queen of Scots was widely influenced by French chefs. She fell in love with the petticoat tails "petites gatelles" they produced – a thin, buttery shortbread biscuit flavoured with caraway seeds, and a shortbread biscuit that survives to this day.
A few hundred years ago, shortbread was an expensive treat and usually reserved for weddings, Christenings, Christmas and, of course, on Hogmanay when it is a popular "first foot" present to this day.
Nowadays, the sweet buttery treat is produced throughout the country – and also it seems in foreign climes, too – but when I think of shortbread that hasn't been made in your own kitchen the name Walkers immediately comes to mind.
The company was founded in 1898 by Joseph Walker whose mission was to bake the world's finest shortbread – a tradition they are proud to stick to in 2020.
Managing director Jim Walker said: "It's been made for hundreds of years, a very basic product made with wheat flour, butter, sugar and salt. It is four ingredients that every house in the world has in their kitchen.
"But the Scots had such a sweet tooth and demanded the very best and Scottish shortbread has become known to be the best in the world.
"It was in the 16th Century when Mary Queen of Scots brought her French chefs to Edinburgh and they did a lot of Scottish baking. They took the traditional shortbread, changed it slightly and made it more delicate. They made petticoat tails and shortbread fingers as well.
"Shortbread had always been made by bakers throughout Scotland for many years. We were a baker ourselves until about 1960. By that time we had a reputation for making the best shortbread in Scotland.
"We then started to gradually develop it and it just seemed to work. No one had really concentrated on making it commercially until then and it seemed to work very well.
"It was just one product in other companies' portfolio. It is four simple ingredients but it's the wholesome simple nature of the product that makes people love it. It is the wholesome simple taste that delights and makes people fall in love with it."
Based in Aberlour, Walkers' history is a remarkable one and they are still run by the same family, with a third generation now holding the reigns of a true Scottish traditional success story.
While production practices have evolved since the company's formation, their shortbread recipe – regarded by many as the best in the world – sticks to its original recipe, using the finest flour, butter, sugar and salt.
Like every other business in the country, Walkers has suffered due to the coronavirus pandemic.
Mr Walker explained the action the company had taken and is optimistic that they will come out of things at the other end on a strong footing.
"This is the worst I've ever seen and I have been in business a long time. This is the biggest crisis we have ever faced," he said.
"We worry it is going to take a long, long time to settle down, hopefully not too long though.
"Towards the beginning we took a decision to close the factories for a couple of weeks to have everything in place for social distancing. The guys worked very hard for a couple of weeks putting that in place, screen and procedures so everyone is kept well.
"It has worked pretty well so far. We were off for three weeks and came back on April 20. Initially, we asked for volunteers and more than half came back on the first day. We are now back to 90% of normal.
"Sometimes a break from a job makes you appreciate it too, and I guess some were keen to get back and I think that might have helped too."
Walkers employ 1,400 people, rising to 1,600 during peak times, and many of those working within the firm are grandchildren of people originally employed by the founder.
The company has a 50% share of the UK shortbread market and 70% of the UK export market.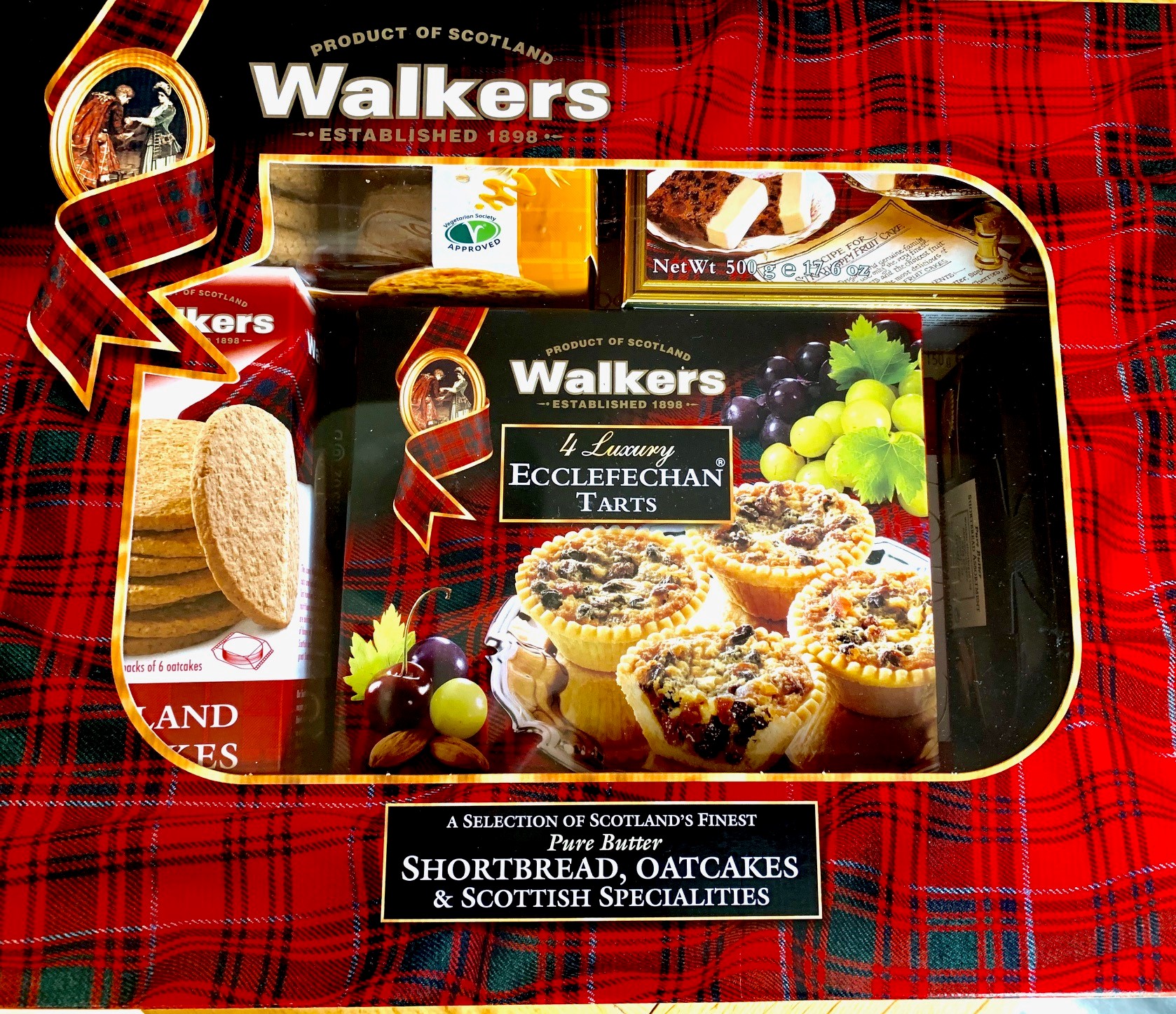 And with exports being such a huge part of their portfolio, the current situation is putting that side of the business under a lot of pressure.
Mr Walker explained: "Exports have taken a bit of a hit but their sales are holding up quite well. We expect to take a hit later in the year, especially with the lack of international travel.
"Like many companies we expect it to have a big impact. We are a well enough funded business but will do everything possible to hang in there and do our best and keep growing. We have survived two World Wars and we will do our very best to survive this."
So, which country loves shortbread the most – apart from us, of course?
"Mostly it's where Scottish people have emigrated to – Canada, United States, Australia – although Europe and Japan are also big lovers of shortbread," revealed Mr Walker.
"People have made shortbread over there too, and there are domestic companies involved in producing it, but it's not as good as the original as the climate is too hot.
"You can't make good shortbread in a hot country. That's one of the advantages of the cold climate of Scotland – it's perfect for making shortbread."
And despite working with the shortie biscuit every day of his life, Mr Walker never turns his nose up at a biscuit.
"I eat it every day of my life. Sometimes because I have to taste it, but sometimes just because I enjoy it. Everything in moderation is good.
"My grandmother used to taste all the shortbread my grandfather made and she lived until she was 97. She also had a glass of whisky every day as well, so it didn't do her much harm."
---
Petticoat Tails Shortbread
As we have explained, shortbread is a relatively simple biscuit to make, so why not have a go at home. This is a recipe my mum has passed on to me, but it changes from family to family.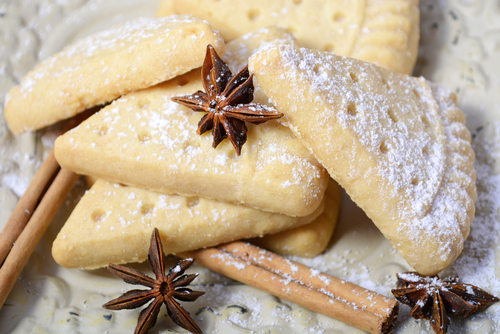 Ingredients
250g of plain flour
170g of caster sugar
90g of butter
Pinch of salt
Method
Mix the flour and sugar together in a bowl and rub in the butter.
Knead the mixture well to form a smooth paste.
Divide into two equal parts, shape and flatten into two 7-inch rounds, both of them one inch thick.
Mark the top of each into portions and prick with a fork. Then place on a greased baking sheet.
Chill in the fridge for 20-30 minutes.
Bake in the oven at 180°C for 25-30 minutes until a pale golden colour.
*For shortbread fingers, simply rollout into a rectangle and mark as above