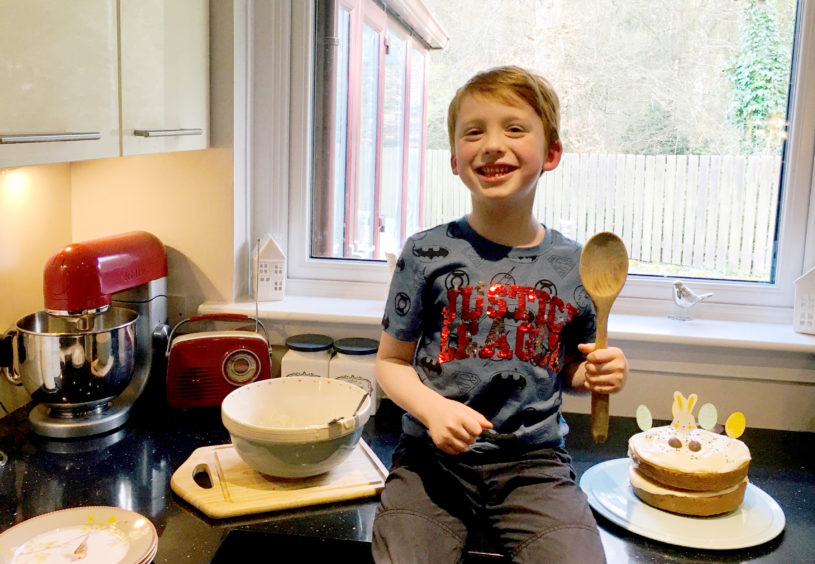 With schools largely closed and the play park out of bounds, children have been finding entertainment with a mixing bowl
and a cake recipe. Here are some of our young star bakers
All across the north and north-east of Scotland, young people have been busy in the kitchen.
And as you can see from these photographs – they're doing a fantastic job.
Keep up the good work boys and girls!
Grown ups – send us photos of your children making their favourite Kids' Kitchen recipes and we'll print a selection of the best ones in our food magazine, The Menu, and some will go online.
Email us at pj.features@pressandjournal.co.uk
Please include their full name, age and where they live.
---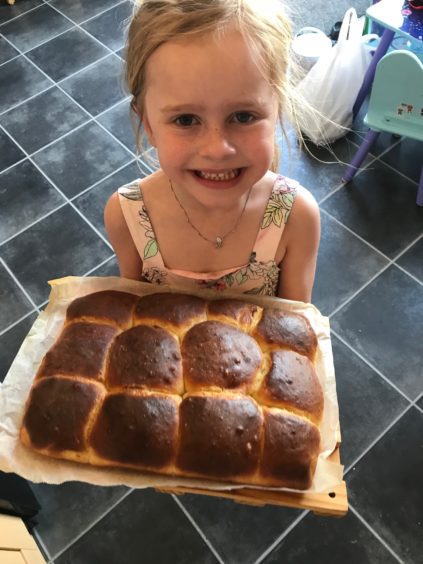 Five-year-old Indi Milne-Morrison, from New Pitsligo, loves baking and is pictured here showing off the home-made softies she helped to make.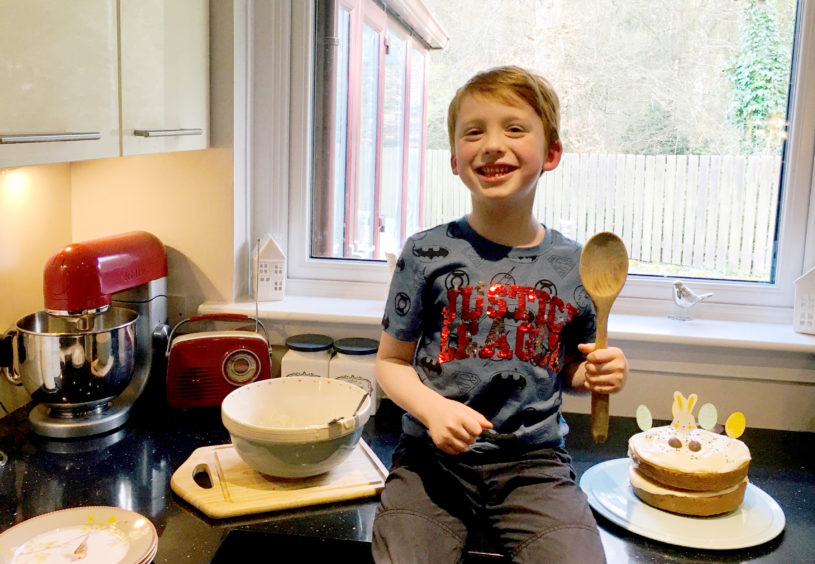 Ethan McCosh, aged five, with the eggs-cellent Easter cake he made with his mum in Ellon, Aberdeenshire.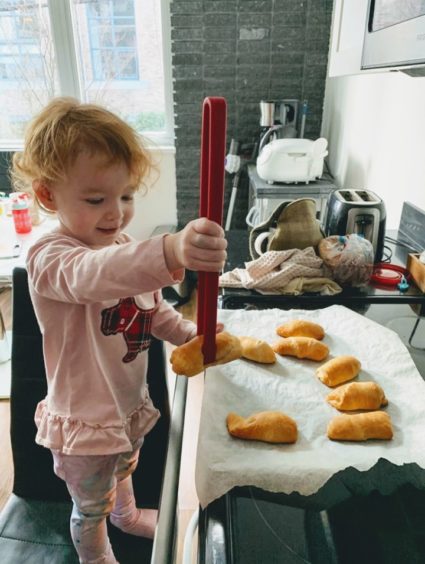 Fiona Clark, aged two, lives in Vancouver, Canada, and enjoys getting hands-on in the kitchen. Thanks to granny and granda Much in Lonmay for sending in the picture.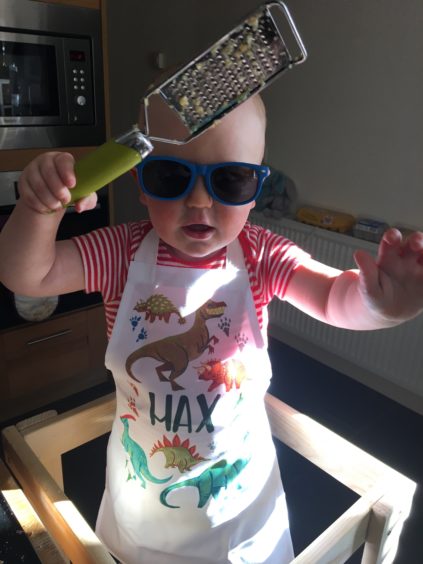 Max Mackay, 18 months old, making flapjacks at home in Insch.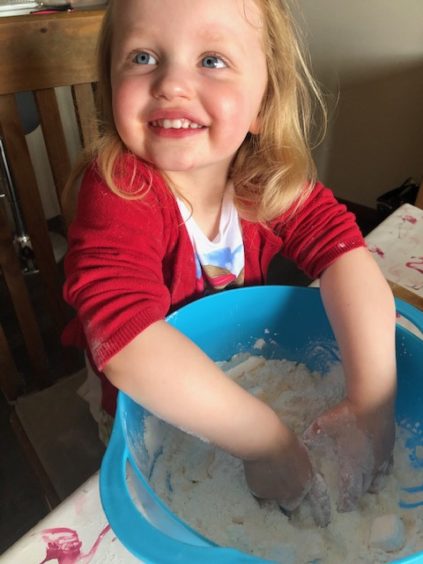 Isla Fraser, from Udny Green, celebrates her third birthday this month and loves baking. She's pictured here making empire biscuits to cheer up her grandparents.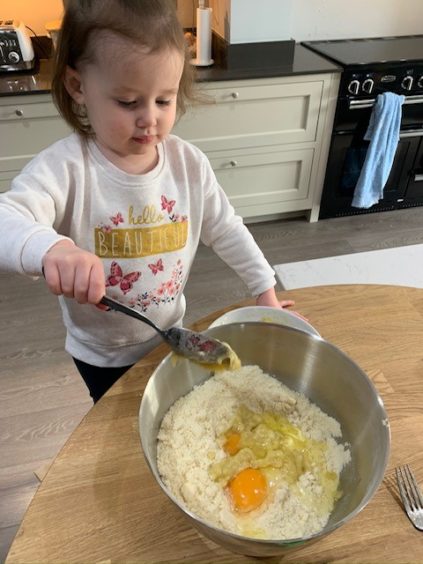 Busy making banana loaf for the ladies at her daddy's work is two-year-old Megan Chapman, who stays near Strichen.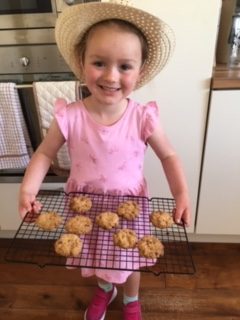 Here is Anna Smart, aged four and from Turriff, looking very happy at the cookies she helped make as part of a nursery challenge.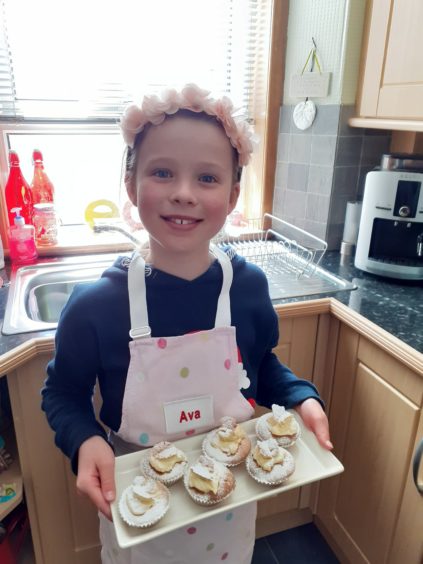 Thanks to Brian Cant, of Elgin, for sending us this picture of his daughter, Ava, about to taste her freshly baked butterfly cakes.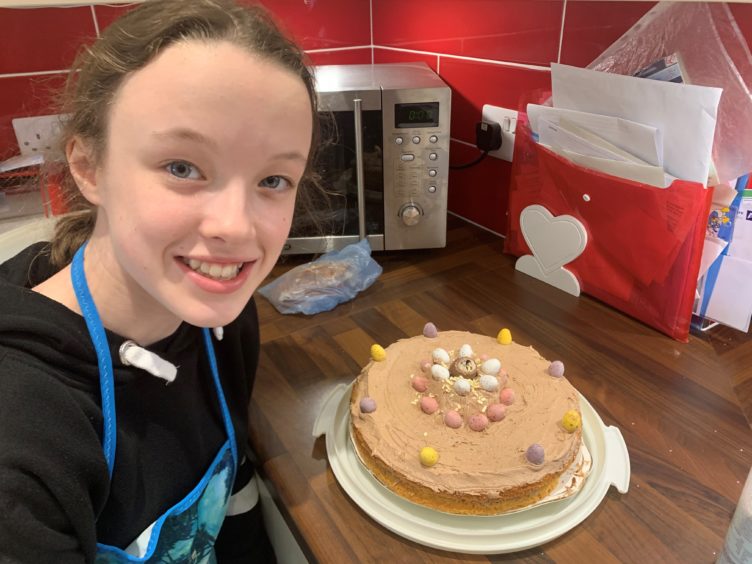 Tazmin Raffin, 12, from Auchterless, has been experimenting in the kitchen with her granny, Eileen, and she made a delicious Easter cake and eclairs.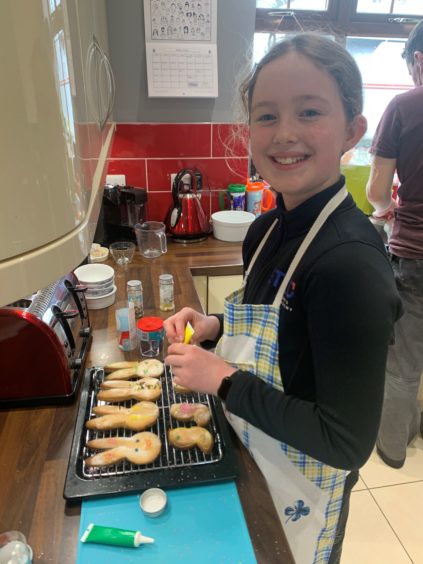 Tia Raffin, 10, Tazmin's sister, is equally talented having made shortbread and muffins. Well done girls!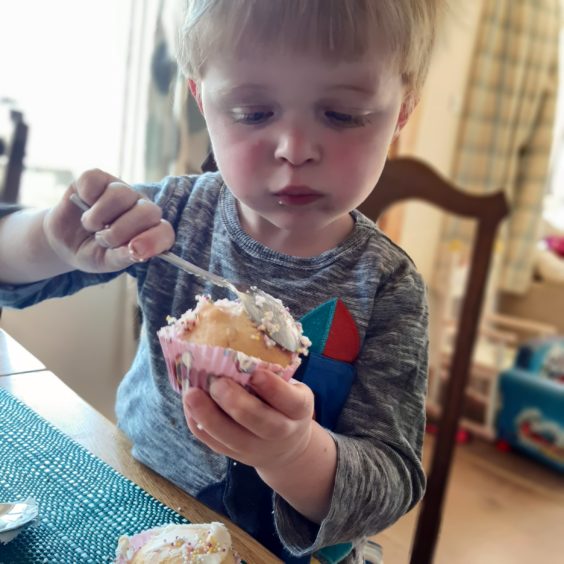 Callum Fraser, aged two, concentrates on the muffins he made using our Kids' Kitchen recipe.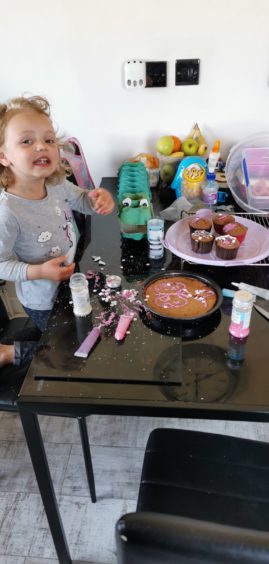 Harley Lake, three, has a new interest in baking since lockdown. She's been baking every day and especially likes decorating with her icing pens and sprinkles.
---
Read more in this series…
Kids' Kitchen: Go nuts with the children over these peanut butter treats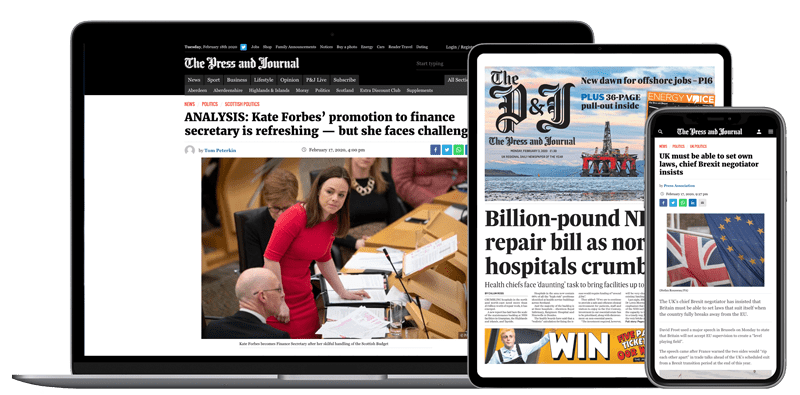 Help support quality local journalism … become a digital subscriber to The Press and Journal
For as little as £5.99 a month you can access all of our content, including Premium articles.
Subscribe