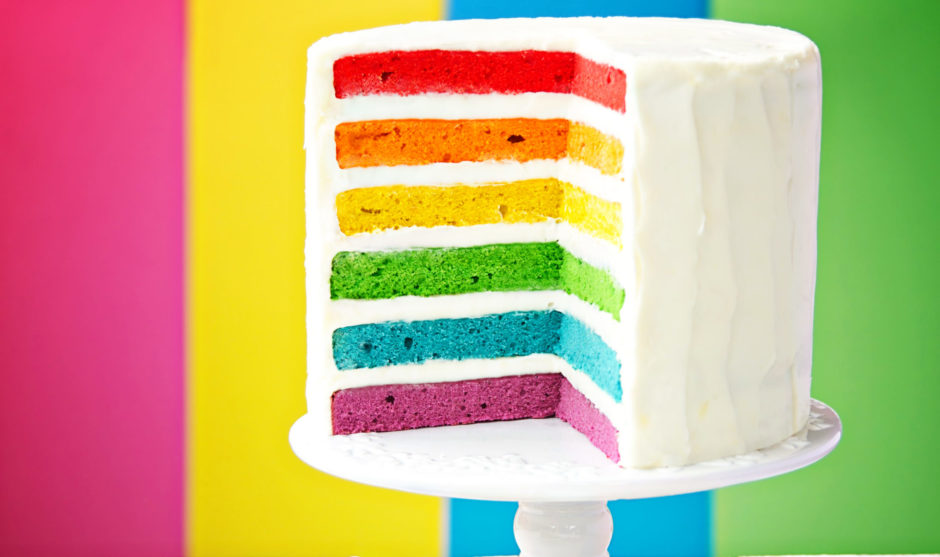 Put a smile on your loved ones faces with this colourful bake which is perfect for lockdown birthday celebrations.
Big, bold and beautiful are three words I would use to describe this bake.
Bursting with colour and character, layered rainbow cakes are a great way to get creative in the kitchen – and make for an excellent showstopper, too.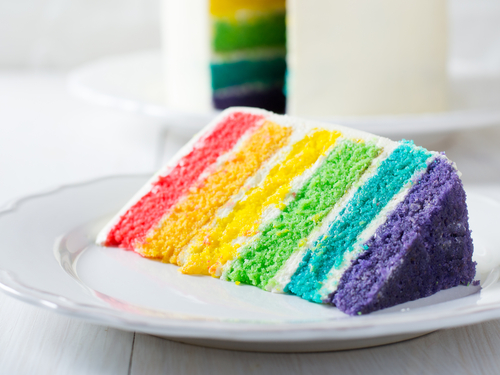 Featuring an array of colours, the cake may take a little longer than your average one layer cake, but is totally worth the time and effort as the end result is a work of art.
Lathered in a cream cheese frosting, it's what's inside that counts most.
For bright coloured cakes, be sure to add plenty of food colouring, however, if you'd prefer pastel colours instead, less is definitely more.
---
Rainbow Cake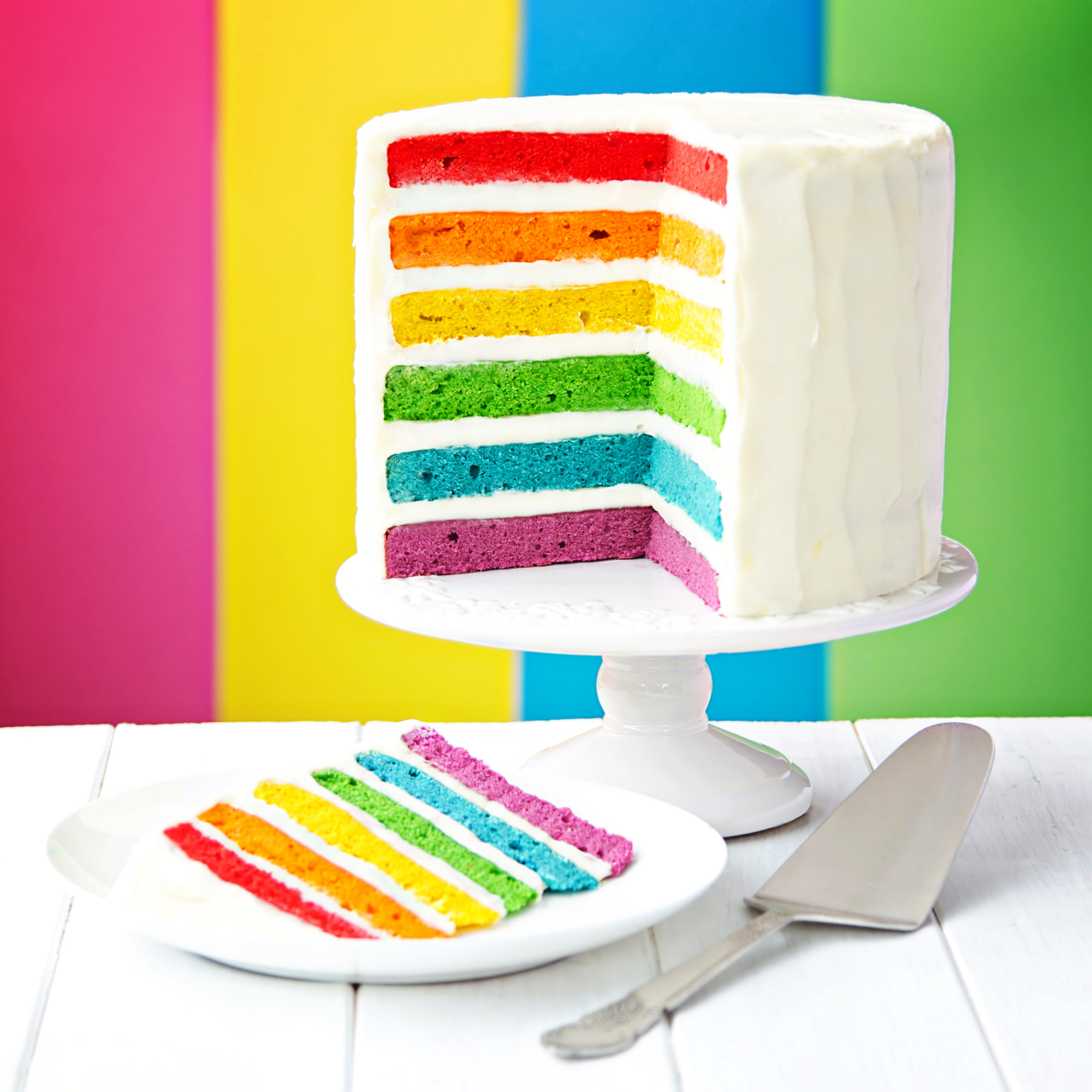 Ingredients
The following ingredients create seven cake sponges (which need to be separated out equally throughout the baking process).
438g butter (softened) with a little extra for greasing the tins
338g plain flour
525g golden caster sugar
11 medium eggs
3 1/2 tsp baking powder
Edible food colouring in red, orange, yellow, green, blue, purple and pink (you can choose which colours you like)
A few pinches of salt
3 1/2 tsp vanilla extract
Optional: sprinkles/edible glitter (to garnish)
Cream cheese frosting: 
1 tbsp vanilla extract
400g icing sugar
800g cream cheese
Method
Pre-heat your oven to 180°C and grease two 20cm round sandwich tins well. Pour all of the sponge cake ingredients, except from the food colouring, into a large mixing bowl. Beat the ingredients with an electric whisk until smooth.
As quickly as possible, weigh out a seventh of the mixture into a separate bowl. Choose one of the colours and stir a little into the mix. You can add as much colouring in as you like – the more colour, the brighter the cake.
(I baked two cakes at once, so repeat this process before placing in the oven)
Pour the two different mixtures into separate cake tins, spreading the mixes as smoothly as you can. Bake both cakes on the same oven shelf for 10-12 minutes (bake until you can poke a skewer into the middle of the cake and it comes out clean).
Once the cakes are baked, gently turn them out onto a wire rack, allowing them to cool. Thoroughly wash the cake tins and the bowls and start from step one all over again – using two different colours of course. Repeat one more time, and then use the final cake mix left over to create the last cake. Leave them to cool off.
For the icing; beat the vanilla extract and cream cheese with an electric whisk until smooth. Gently sift in the icing sugar, slowly folding it in. Don't overwork it as it will become runny.
Starting with the base sponge, spread icing all over it to the edge and repeat, placing the others on top. Following a 'traditional' rainbow the colours should go from red, orange, yellow, green, blue, purple and pink to finish it off. Spread any remaining icing all over the top and sides of the cake. You can also sprinkle hundreds and thousands all over the cake to finish it off or add edible glitter, too.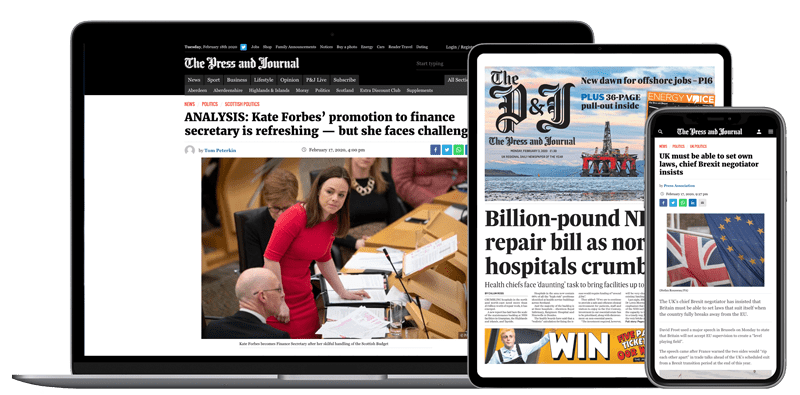 Help support quality local journalism … become a digital subscriber to The Press and Journal
For as little as £5.99 a month you can access all of our content, including Premium articles.
Subscribe