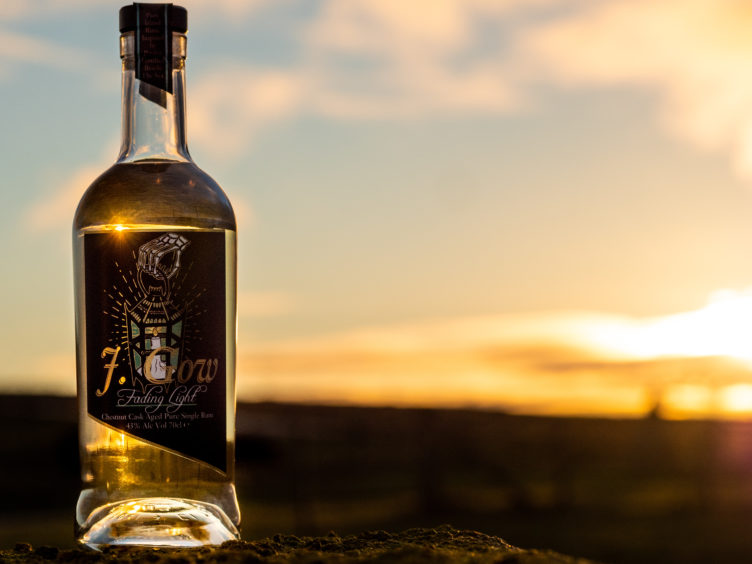 The spirit may be associated with the tropical Caribbean Islands, but these Scottish brands are putting the category on the map right here in the UK.
The north-east of Scotland is home to the UK's first rum distillery, which launched back in 2015.
Since then, a whole host of rum distilleries and brands have popped up across the country, most predominantly in the borders.
However, it was Aberdeenshire's Dark Matter Distillers based in Banchory which first put this flavoursome product on the map.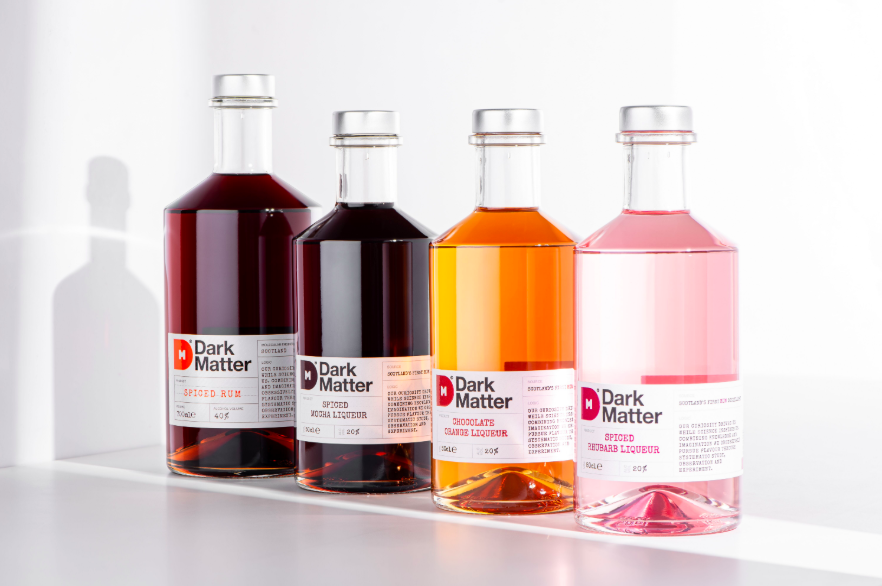 Five years later, the brand is growing from strength-to-strength, adding new rum liqueurs to its growing range, continuously experimenting to bring different products into the market.
Jim Ewen, managing director, said: "It was a logical step from a business perspective to increase the range of products. The market for rum liqueurs indicated it has long been dominated by coffee liqueurs. Experimenting with a wide range of flavours is part of our ethos so what you see now is the result of a lot of trial and error.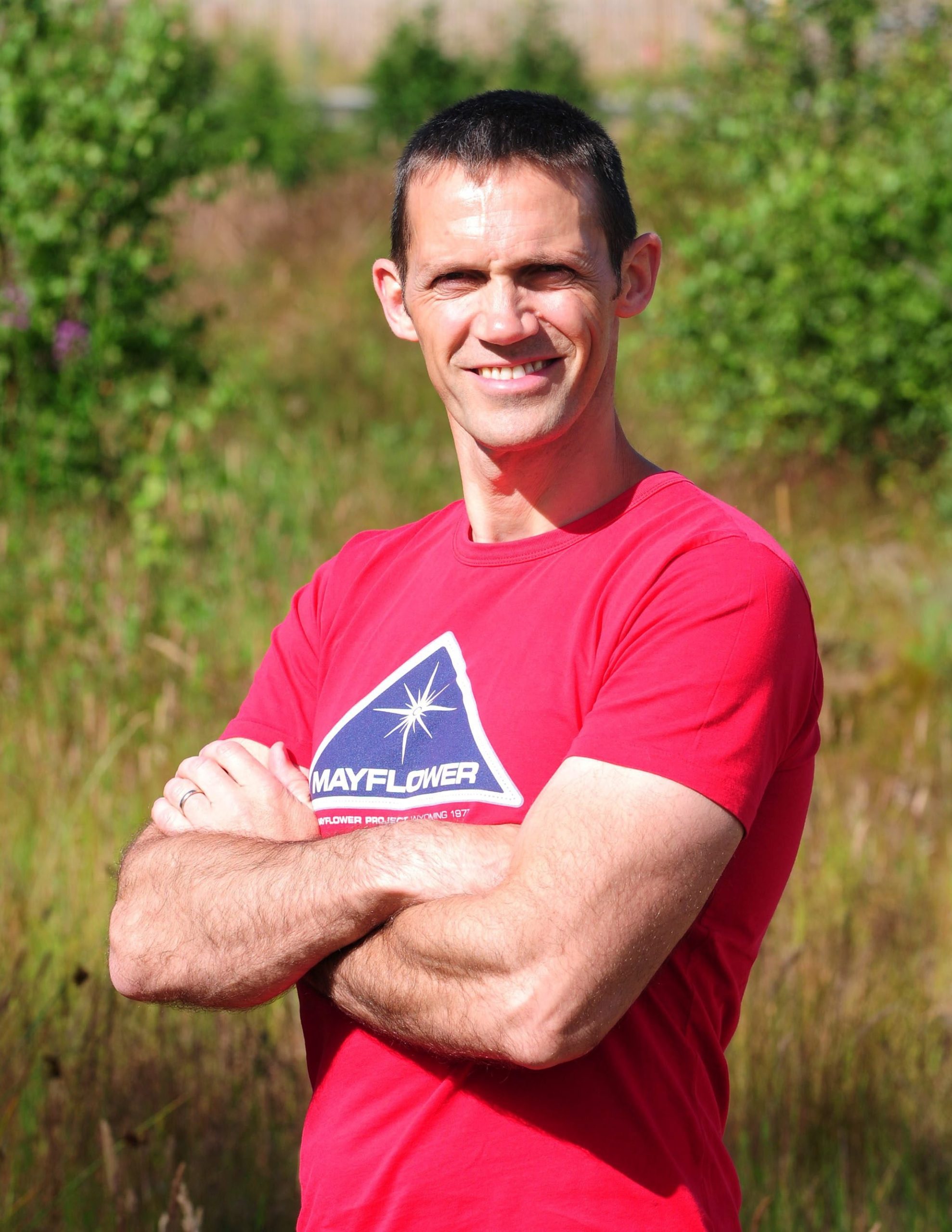 "On the distilling side there are still only a handful of us making rum from scratch so you could argue it's moving slowly compared to the gin boom. However, I think it'll continue to grow as more are attracted to the idea of producing this very versatile spirit.
"From a consumer/on-trade perspective there's a huge amount of interest in rum and sales are increasing year on year. Far from being a barrier, locally-produced rum is hugely interesting to consumers. Long term we'll eventually see older cask-aged rum which will provide a fascinating alternative to the faster tropically-aged rums."
In the WSTA's Market Report it states that sales of flavoured and spiced rum in the UK have increased from less than six million bottles in 2014 to more than 10m in 2019.
WSTA sales data shows that the wider rum category as a whole grew by 1% in the 12 months to June 2019. In total, UK consumers bought 35m bottles of rum during the period, worth £1 billion.
White rum remains the largest segment of the rum market, worth around £360m and sales of both dark and golden rums rose in the 12 months to June 2019, with dark rums worth £127m and golden rums worth £383m.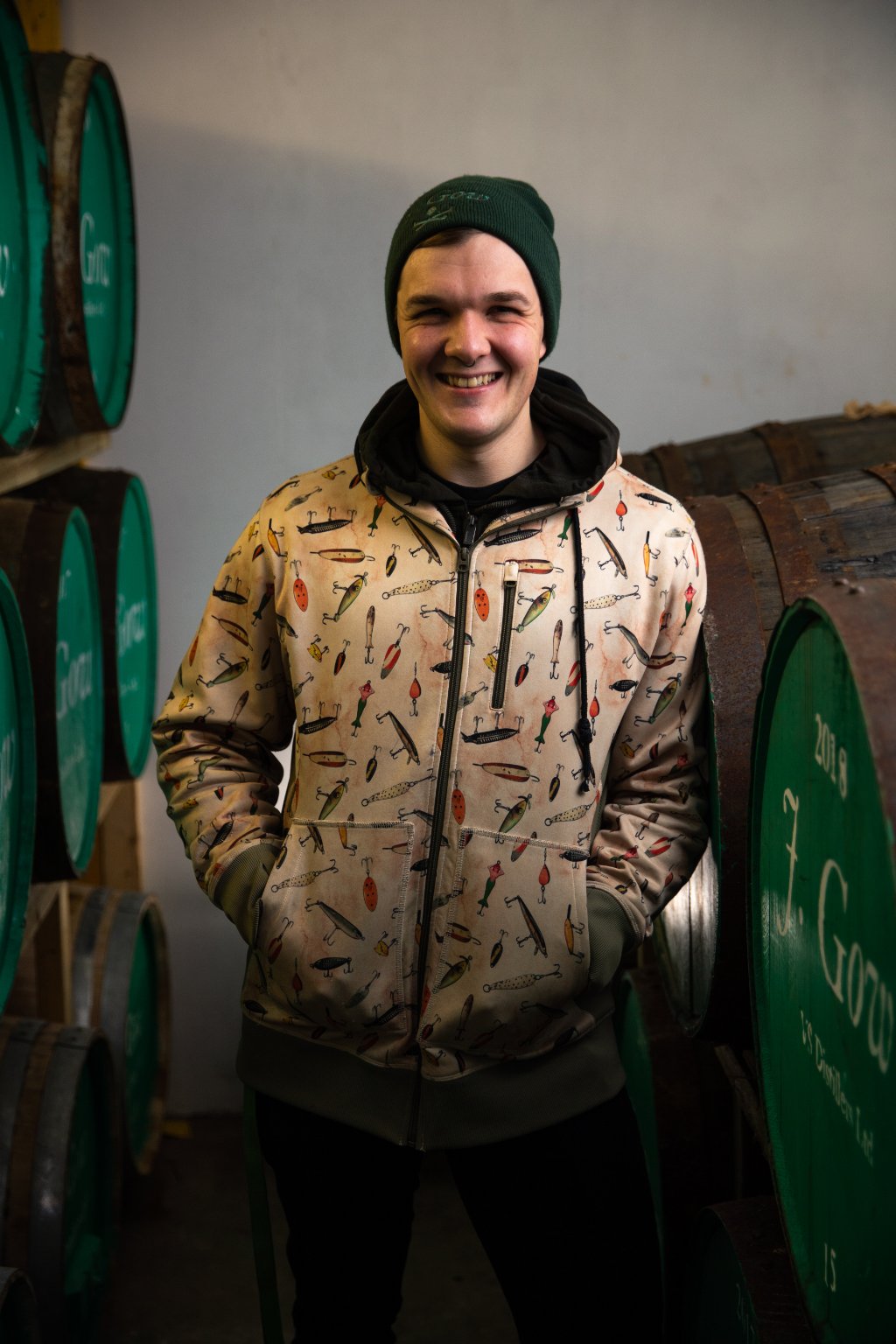 Collin van Schayk, who established J Gow in Orkney, was inspired to make his own spirit after working for his dad's firm Orkney Wine Company – the business his dad was hopeful he would take over.
"Rum has always been my go-to and having worked for my dad's company on and off since I left school I thought it would be a good idea.
"He was gearing me up to take over the wine business but I fancied doing something a bit different and ended up taking over half of the winery and turned it into a distillery. He thought he could retire but I had other things in mind!"
Establishing in 2017, Collin says his experience of understanding the wine making processes have him a good insight into distilling.
"Rum is very different in comparison to wine. The molasses lacks a lot of the nutrients and when you're fermenting fruit, its got everything yeast wants, the vitamins, the sugars, so in that sense, wine making is much easier.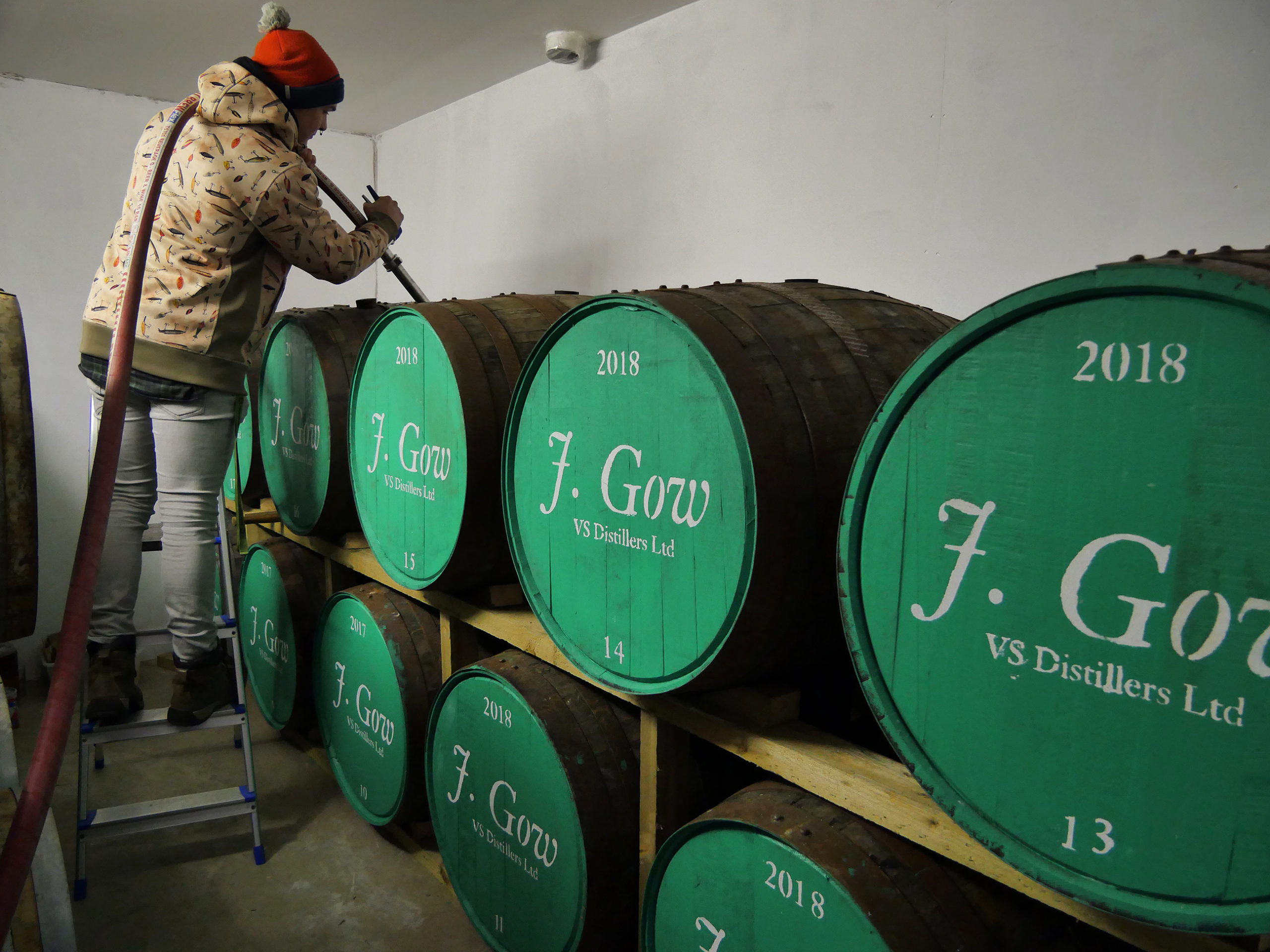 "My knowledge from working with my dad helped a lot. Distillation is a completely different science in its own right but I did a lot of reading and research and followed the books and taught myself.
"We use a range of casks. The spiced rum was the first expression we released and it is rested minimum for one year. We launched Fading Light, which is a chestnut cask-aged rum, at the end of 2018. Chestnut is a bit different to oak as it's a bit more porous so you get a greater Angel's Share. The interaction of the ageing is a bit quicker because the Angel's Share with the oak is about 1% which is even slower than the main one we produce, which is around 2%. You lose a lot more in the chestnut but it means its ready quicker. We release that as a one year old."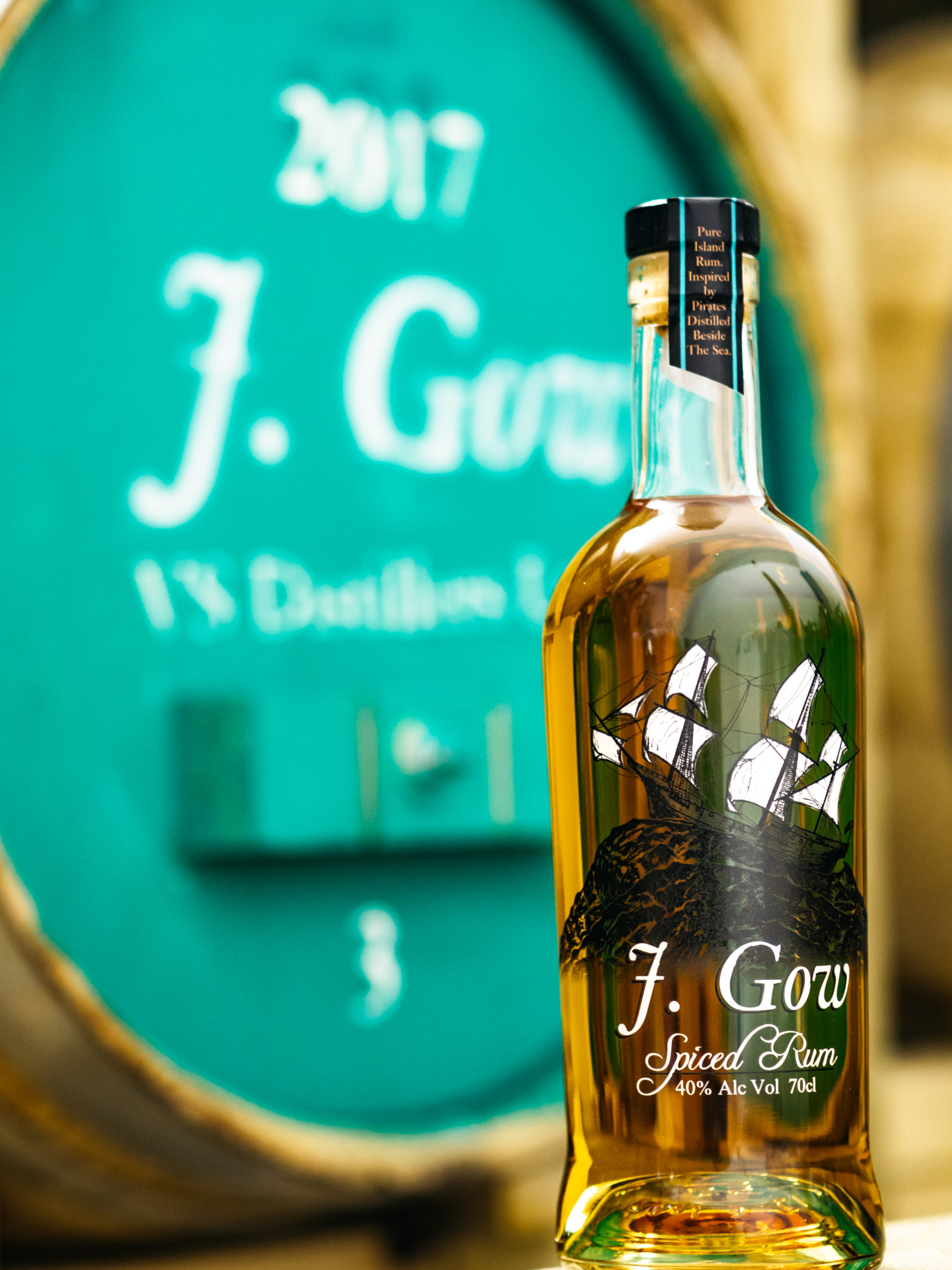 With the capacity to produce around 1,500 litres of spirit per month, Collin is more focused on experimenting with different casks and strengths to give his customers unique expressions to try.
He said: "We did that in our first year to build up the stock, but then space becomes a limiting factor for maturing it. We have a 2,000 litre still – when creating the alcohol from scratch, with rum, the loss that you make is only around 8% so you have to distil it once to around 30% and then distil it again to around 65%. So from the 2,000 litres you don't get that much of it back. That's why you need such a big still.
"The best thing with rum is you can be a lot more experimental than whisky. For whisky you have to use certain things but with rum, there's heaps you can do. I have a lot of ex-bourbon, ex-red wine, ex-port, and ex-whisky casks I'll be using. We'll be releasing our first three-year-old in October which will be a single cask, cask-strength and will be limited to around 250 bottles out that cask. Early next year we'll have our standard three-year-old coming out which is a blend of ex-bourbon and oak."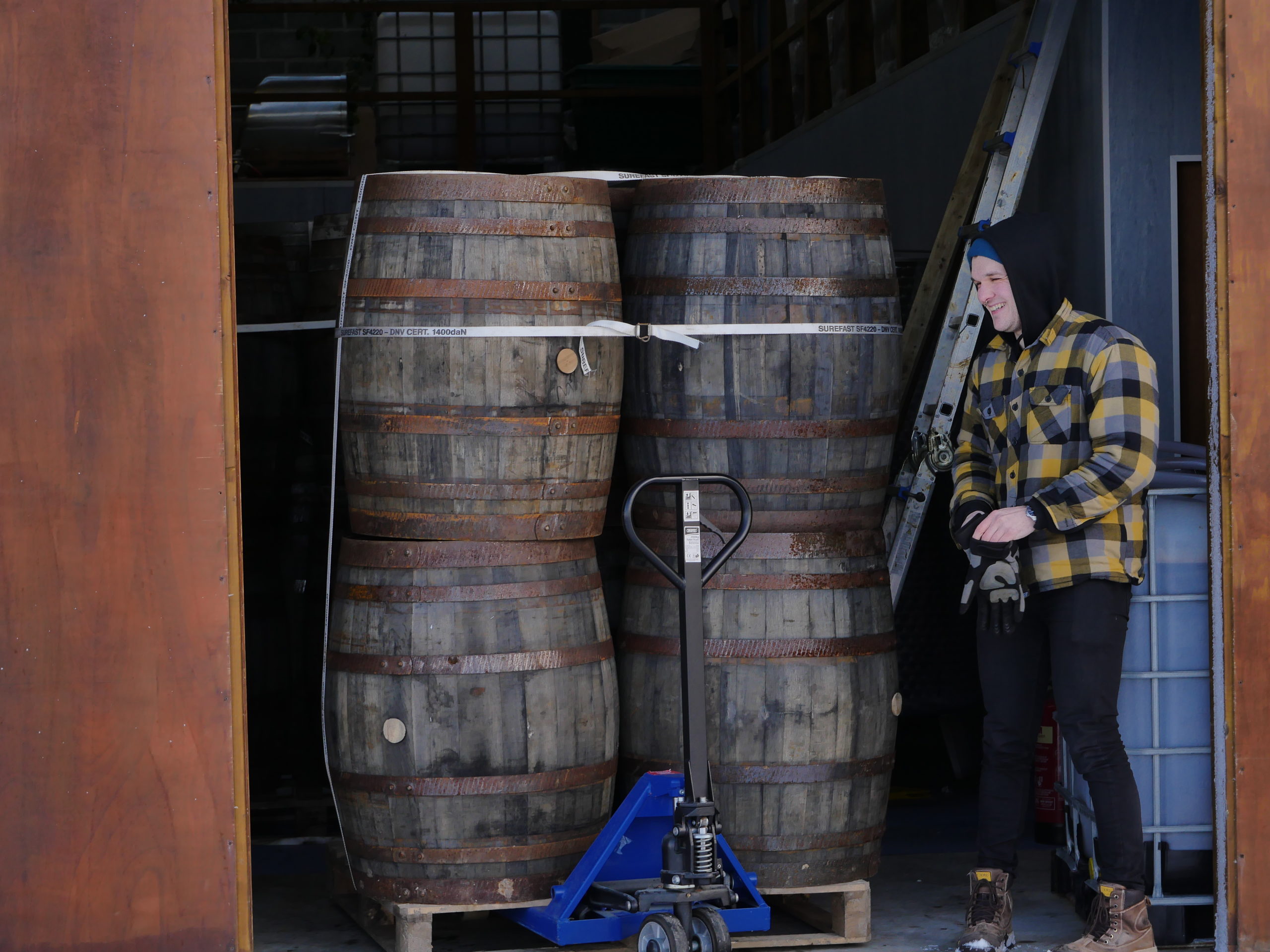 Focusing on the UK market, Collin is now looking to export his products as education within the industry and consumer markets increases.
"The next step for me is export. There's a lot more education around rum and the aged rums. You've got eight-year-old rums all the way up to 30-year-old rums.
"Ourselves and a few others who are helping to organise the Scottish Rum Festival are looking to set up a collective for Scottish rum and putting some guidelines in place. It will be similar to what the Scottish Whisky Association has done, but it will be voluntary and will show we're more serious about it. I think a lot of the gin manufacturers will be jumping on the spiced rum bandwagon because its the 'in' thing.
"But I don't think that many will commit to ageing stuff in casks for 12 years or more.  I think the people making rum will go down that route and hopefully we"ll have some excellent aged rums coming out of Scotland."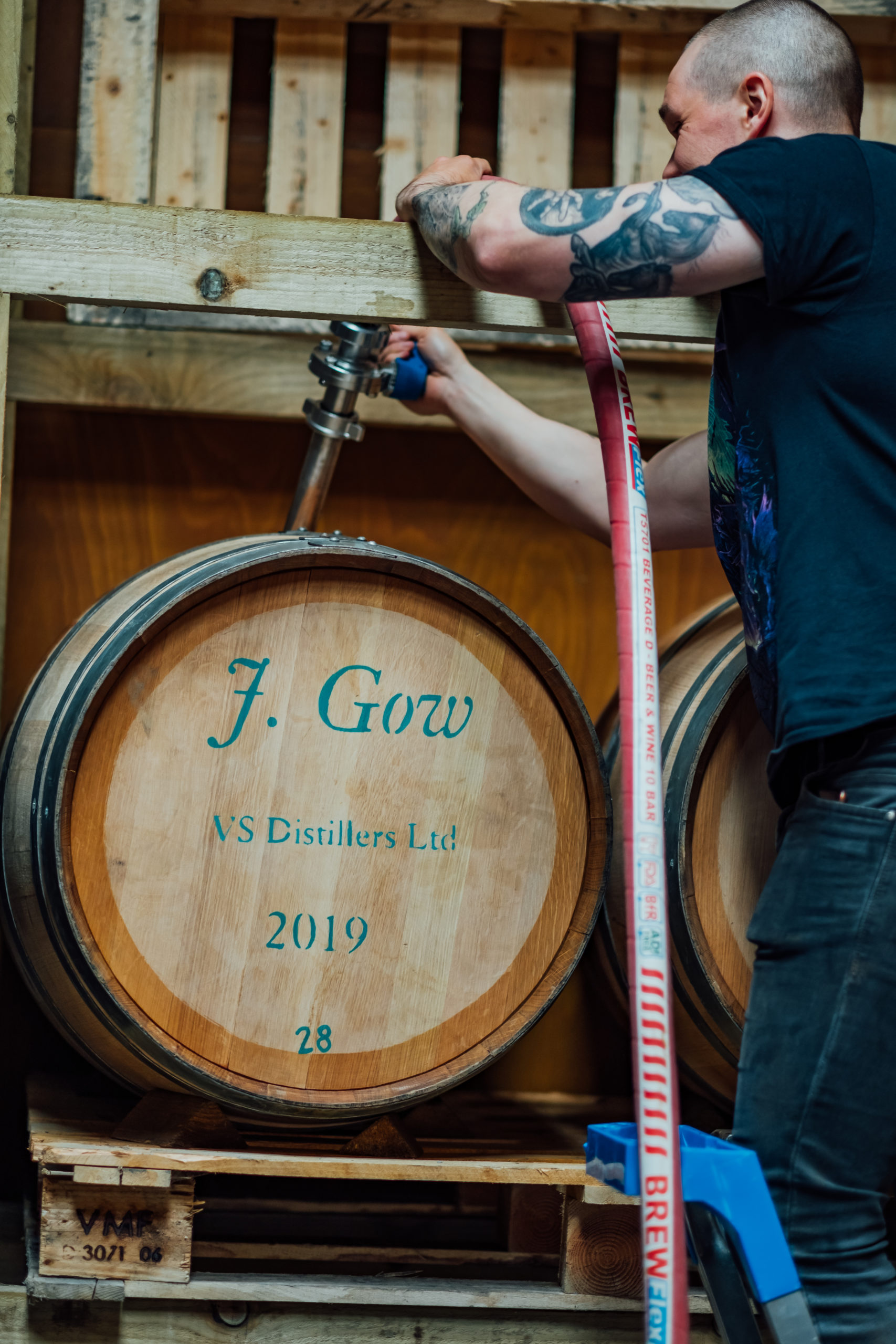 Devil's Point, created by the team at Deeside Distillery based near Banchory in Aberdeenshire, also specialises in cask-aged products.
Producing rum for around a year and a half, the team participated in a whole range of experimentation before deciding on the final expressions.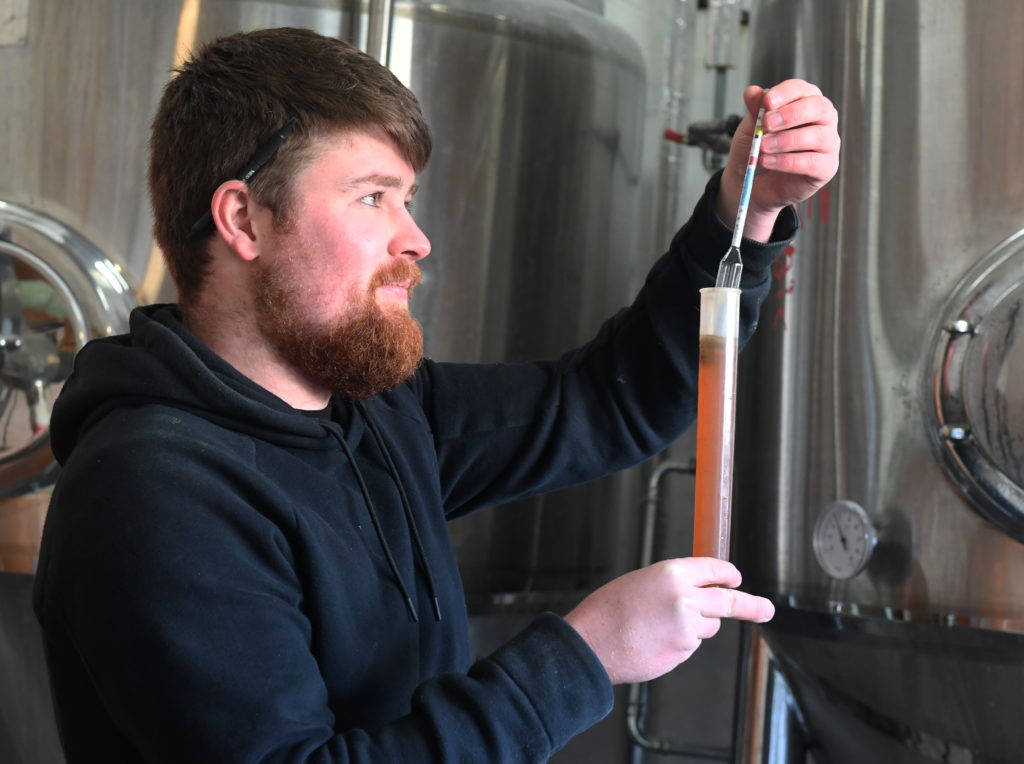 Liam Pennycook, distillery manager, said: "We wanted to experiment with different cask types and produce different expressions. The rules around rum aren't quite as strict as whisky so this allows more room for innovation.
"We make our rum from sugar cane molasses which is mixed with water, dunder (the leftover product in the still from a previous rum distillation which boasts sugar and flavour) and yeast, and is then fermented for around three weeks. We then distil the mixture twice with some additional dunder before reducing the ABV and putting into the casks.
"We keep the dunder from previous runs and use it to kickstart the next fermentation and also to add more 'funky' flavours to our white rum.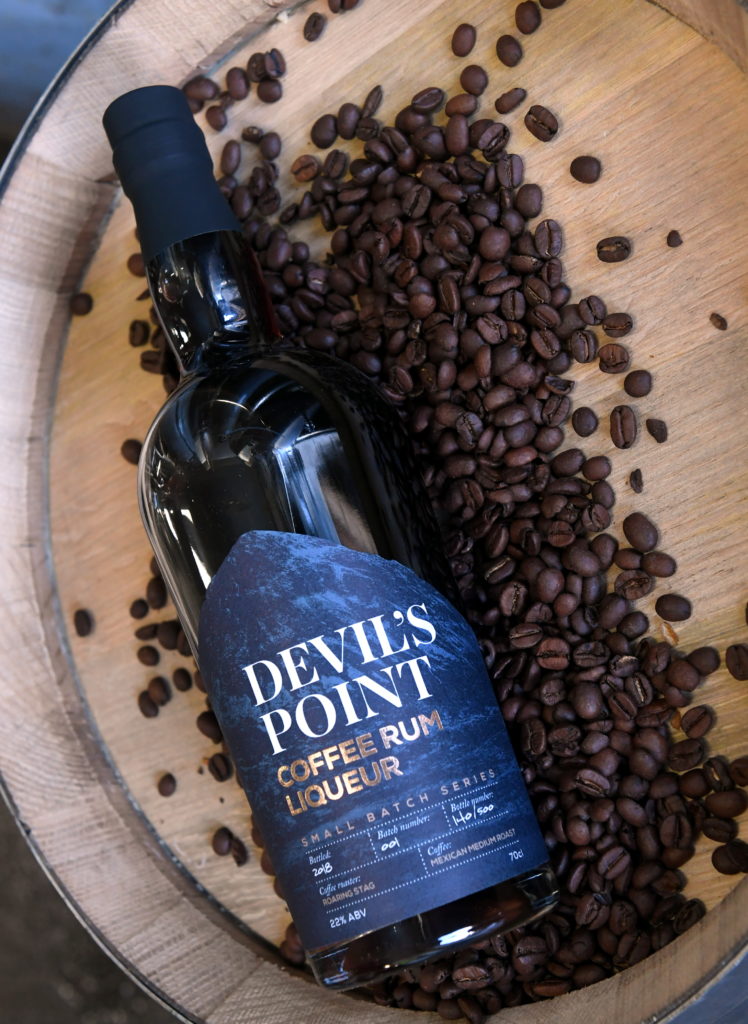 "You get around 70 to 100 bottles per cask but it depends on the final ABV we are aiming for. I think we have around 30 or so casks currently ageing just now."
Offering a core range of products Liam says there are big plans ahead for the brand, and the industry.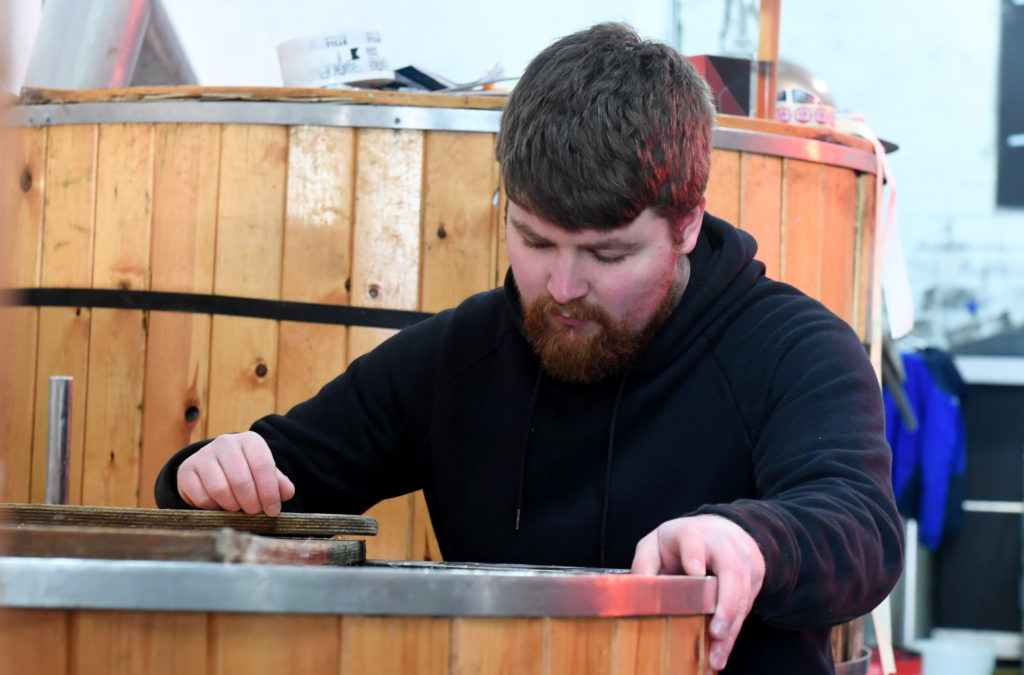 He added: "We have our golden rum and a coffee rum liqueur but now have a blended ex-oloroso rum instead of our two single cask, cask strength rums. We may or may not be working on another addition to the range, so watch this space. My favourite is definitely the ex-oloroso blend as it combines the fruity rum funk with the delicious sweetness of sherry."
"I think the gin market exploding the way it did meant people then had hundreds of gins to pick from and therefore lead people to move out of their comfort zone. I think this has encouraged people to look even further and try new spirits such as rum, so now it is up to us producers to meet that demand."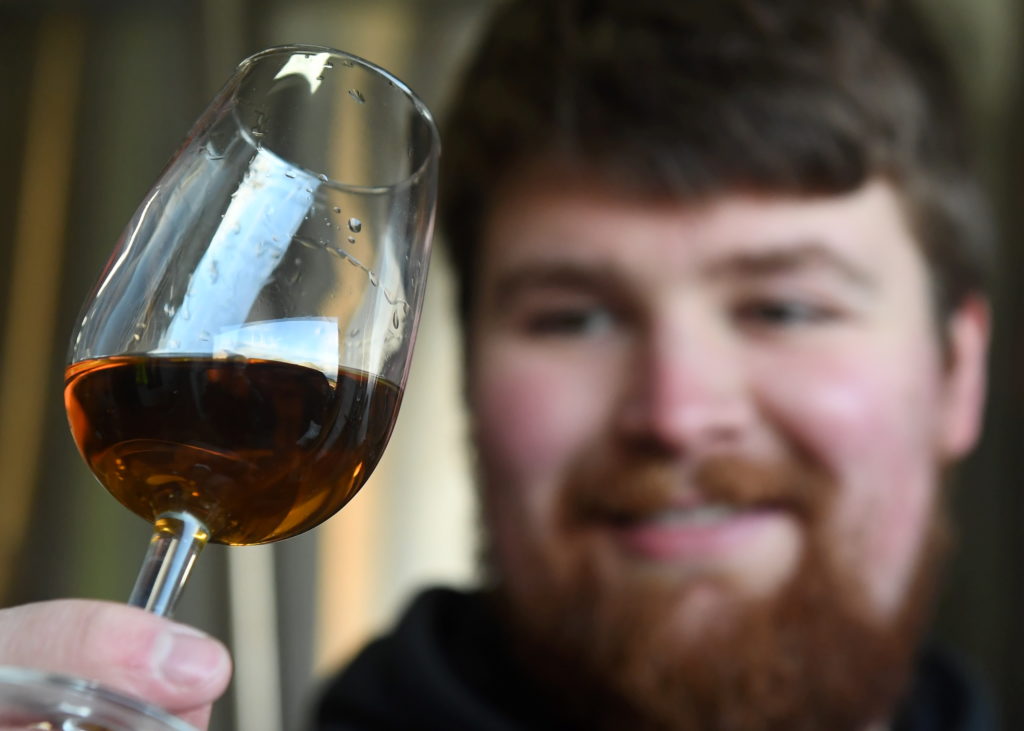 Looking to relocate to a new state-of-the-art distillery in the future, Liam is keen to give fans of rum the opportunity to see it being made and hopes to be able to offer tours and tastings on-site.
"I would definitely be keen to have tours/tastings on offer as it is our opportunity to educate consumers about our products. It allows us to show them what really goes on and experience the magic of producing their favourite tipple.
"I think we will also see a similar boom in rum brands as we have seen with gin. There are already a huge number of new rum producers that are doing new and exciting things. There will be a massive increase in spiced rums as these are quicker to produce than cask-aged expressions, but hopefully in a few years we will be seeing a whole host of new cask releases, too."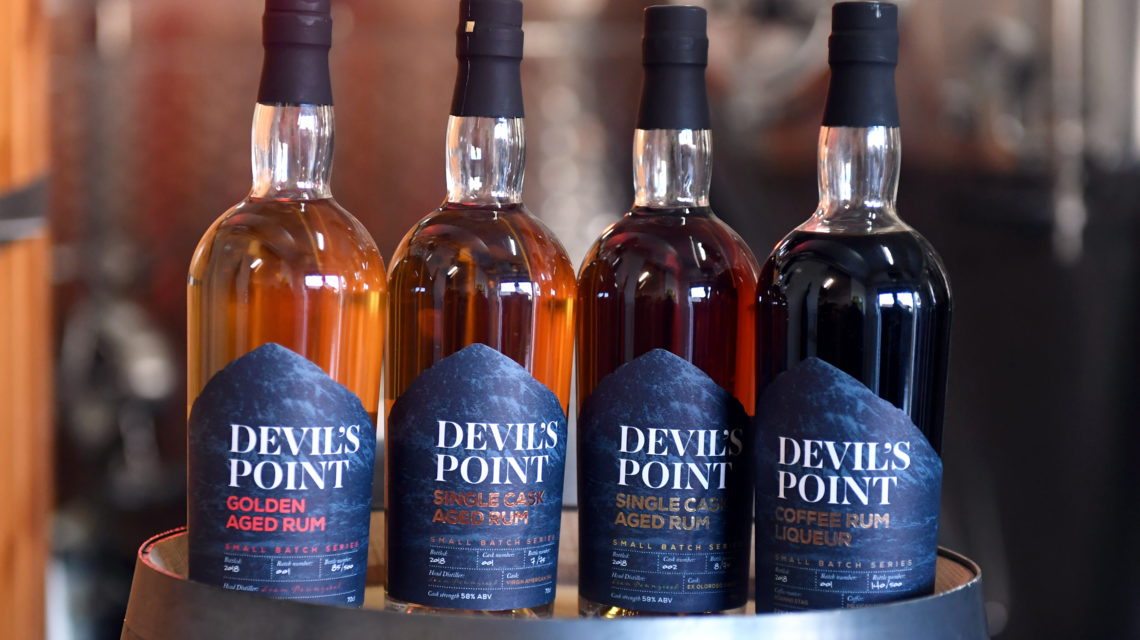 Garry Wilson who runs small-batch golden aged rum brand Rumburra in Fife, relaunched his firm in 2018 after family commitments stopped his youngest daughter and her husband from operating the firm.
Using raw product imported from Barbados in The Caribbean, Garry refines the over proofed spirit at one of the two bottling plants he works with in Scotland.
He said: "Our raw product comes from Barbados and is aged in the county's climate in casks. It arrives in the UK at 75-80% ABV and we send it to one of the Scottish bottling plants we work with. They refine the blend to our recipe and introduce Scottish water into it and bring it to 42.3%. They then bottle, cork it by hand and label it.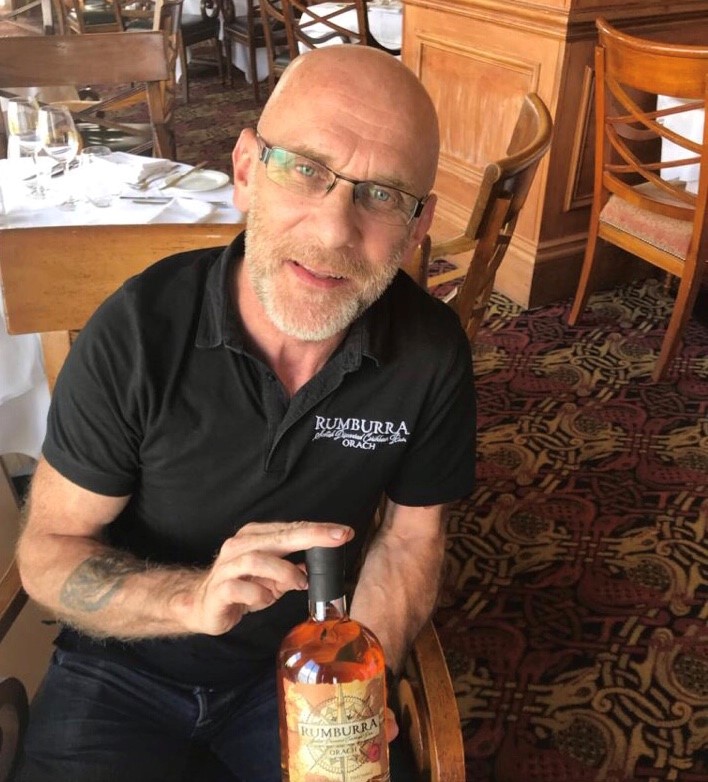 "We receive two 200 litre drums at any one time of over-proof raw product. From that we'll get around 1,000 bottles of rum.
"The ageing process in the tropics is three times more intense than maturing in colder climates like Scotland, because the warm climate intensifies the interaction between the rum and the wood."
A lover of whisky, it was this spirit which inspired Garry to start his own drinks company.
"My wife and I were both whisky drinkers and actually getting to the stage of choosing the rum and finalising our recipe was a long, long process. In doing that, we made it clear to our distiller that we wanted something that nodded to whisky, and the casks we use definitely does that. The marriage we've got is perfect for us."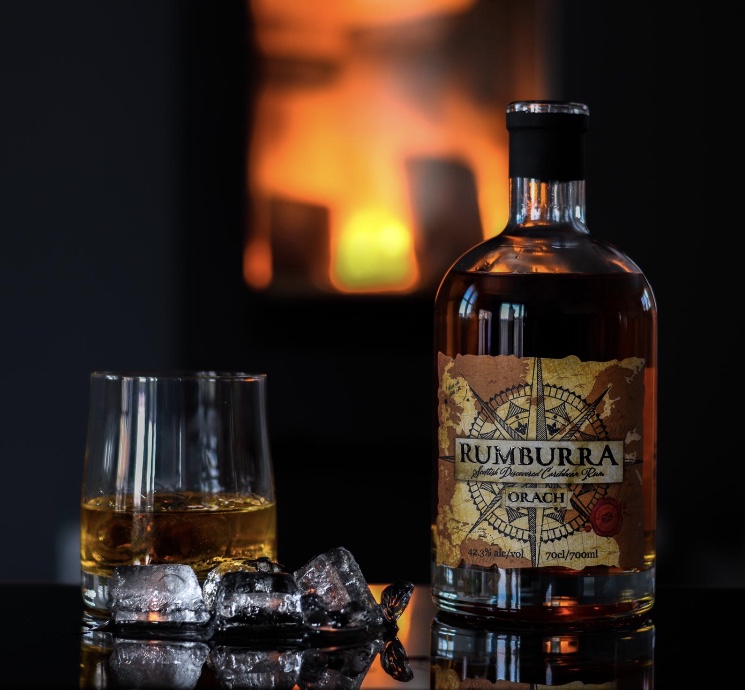 According to CBA, around six million litres of rum has been sold in the GB on-trade in the past year, and in 2019, 49% of mainstream cocktails contained rum in comparison to 33% in 2018, with the top three rum-based drinks being Mojito, Daiquiri and Pina Colada.
Garry added: "The rise of premium rum has been coming for quite some time and online businesses like The Whisky Exchange, one of the world's largest online spirits retailers, experienced an astonishing 165% growth in rum sales from August to October last year.
"Waitrose announced an expansion of their Waitrose Cellar to cover premium rums last year and Ian Burrell, the Global Rum Ambassador, is very active on social media and his many appearances on Channel 4's Sunday Brunch is doing great things.
"More and more bars are now providing various rum cocktails which is also adding to its popularity.
"Scotland itself is punching away above its own weight just now with the quality of excellent rums and I can only see this being strengthened over the next five to 10 years."
---
Other Scottish Rums to try…
---
Matugga Rum – Livingston
Founded by husband and wife Paul and Jacine Rutasikwa, this rum has an east African flavour profile and uses a combination of sugar cane molasses and a blend of black tea, ginger, cloves, vanilla, cardamon and cinnamon.
A 70cl bottle is priced at £39.99 and can be purchased here.
---
Ninefold -Dumfries and Galloway
This white rum is pot distilled and boasts notes of vanilla, caramel, butterscotch and citrus. Making rum from scratch, the brand is owned by the Carruthers family and is run by the youngest son, Kit.
A 70cl bottle is priced at £35 and can be purchased here.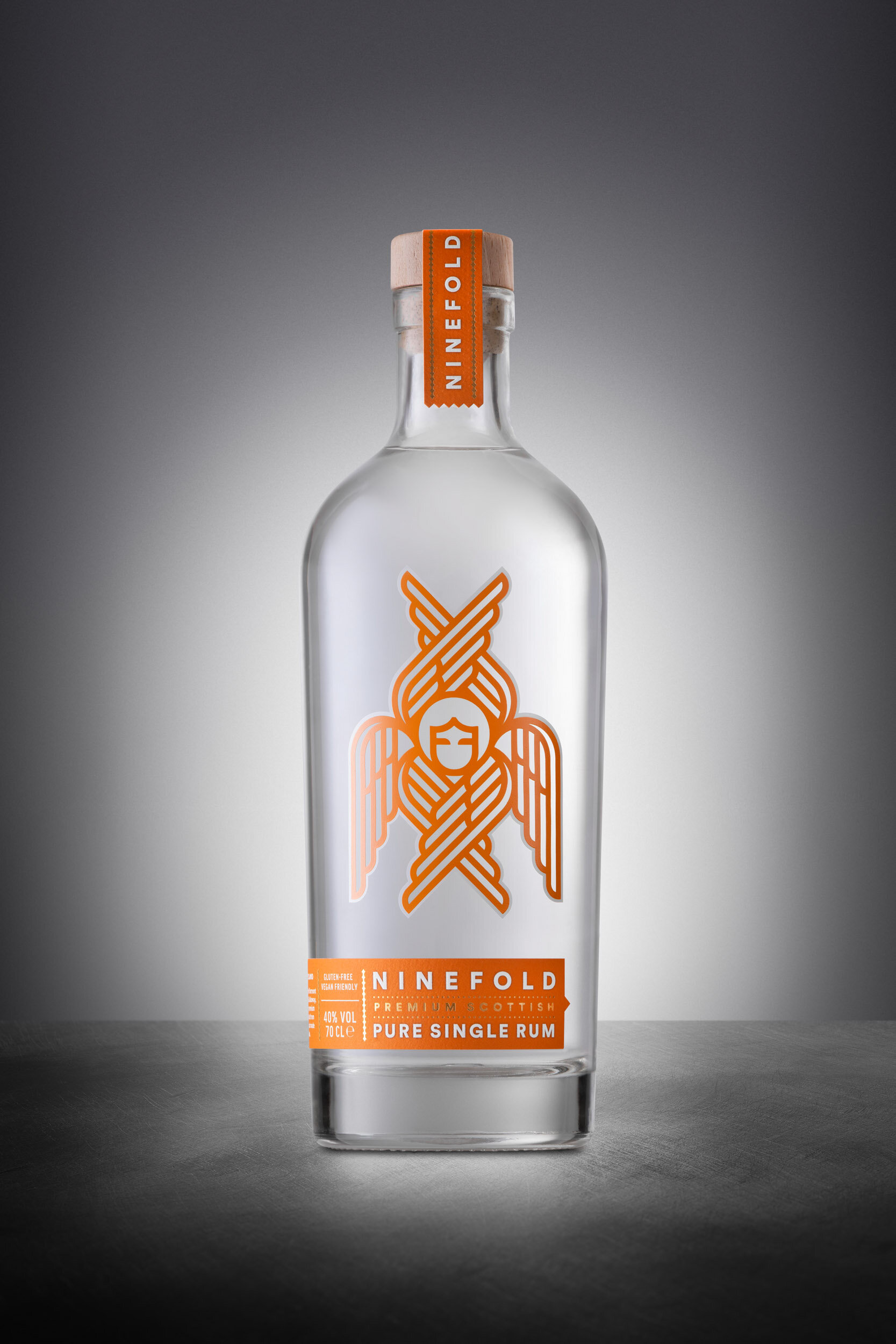 ---
Banditti Club – Glasgow
This rum spends 12 months maturing in oak casks before ingredients are added to spice it up. Ingredients used within the spicing process include pineapple, cacao and allspice.
A 50cl bottle is priced at £25 and can be purchased here.
---
Wester – Glasgow
Made in small batches using traditional ingredients and small pot stills, this rum is perfect over ice or mixed in a cocktail.
The firm produces a spiced, white, single cask and pineapple rums.
A 50cl bottle is priced at £35 and can be purchased here.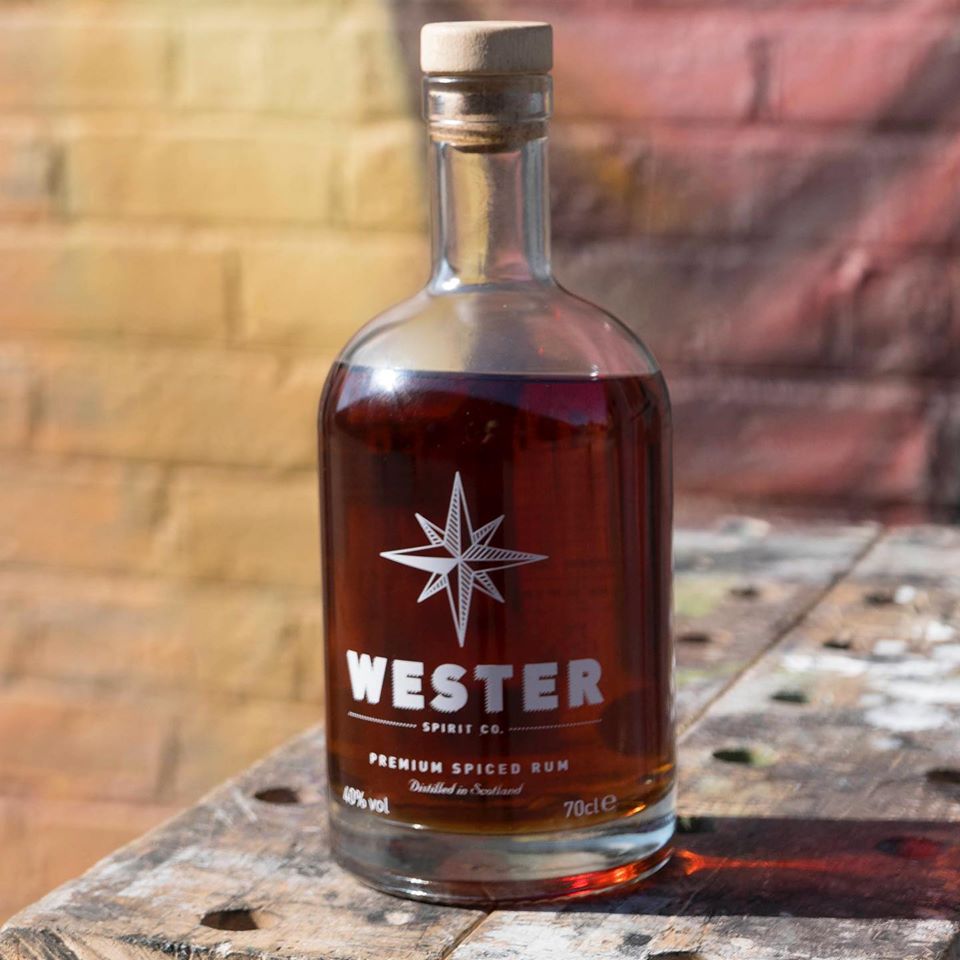 ---
Liv – Livingston
Launching just last week, Liv is the latest Scottish brand to hit the market. Featuring a Navy Strength rum, as well as a honey and lavender and a raspberry and hibiscus rum, there's something to suit all tastes.
Matugga Distillers are also behind this brand, as well as Matugga Rum.
A 50cl bottle is priced from £23.99 and can be purchased here.
https://www.instagram.com/p/CBNYH8flQ2m/
---
Five Hundred Cuts (BrewDog Distilling Co.) – Aberdeenshire
Made by the team behind BrewDog, this rum took six months and 35 recipes to perfect. It is distilled in the world's first triple-bubble still after five days of fermentation and is then double pot distilled to create a white rum which is then infused with a range of spices and ingredients to create the botanical expression.
A 70cl bottle is priced at £23.95 and can be purchased here.
---
Seawolf – Edinburgh
Launched in November 2016 this brand is said to have been Scotland's first white rum to be distilled in the country.
The brainchild of the team behind Edinburgh bar Bramble, the cane molasses is fermented at a lower temperature for four weeks and takes its name from the Native American term for killer whales – which are found around the Scottish coastline.
A 50cl bottle is priced at £33 and can be purchased here.
---
Read more in this series…
Inside the Scottish gin industry: What a decade of hard work and determination looks like
Best of Local: Craft breweries that will deliver refreshing beer to your door