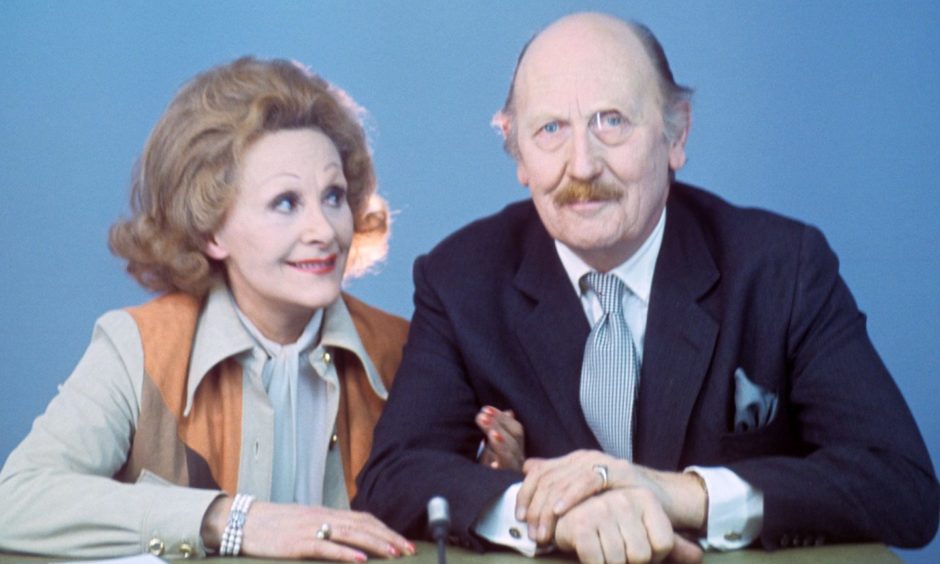 From Fanny Cradock and Delia Smith to Gordon Ramsay and Jamie Oliver, Brian Stormont looks back on some of television's food and cookery shows that made him fall in love with food.
As a nation we love our TV cooking shows. Whether it's reality stardom seekers in Masterchef or trusted celebrity chefs like Jamie Oliver or Rick Stein, millions of us tune into these shows every week of the year.
Your TV celebrity chef is one of your faithful friends. Someone you can turn to for new ideas, a fresh take on an old classic or tips on how to improve your skills in the kitchen.
I am a massive fan of TV cookery shows and tune in regularly, recording shows that I might miss. The terrestrial channels do a great job, while the Food Network is also well worth a watch. Sadly the Good Food channel, my once go to resource, is no longer with us, but my memories of it are great.
As are my earliest memories of watching TV food programmes.
Growing up in a house where your mother was a cook, and someone who provided the most amazing home-cooked dishes day in day out for the family while holding down a full-time job, food shows were always on the box – particularly when dad was out!
My earliest memories are of the original incarnation of Food and Drink on the BBC.
Starting in 1982, remarkably the show ran for 25 seasons spanning 371 episodes with its original team of Chris Kelly, chef Michael Barry and wine buffs Jilly Goolden and Oz Clarke.
The show was revived in 2013 when chef Michel Roux Jr was the host. Two years later, Tom Kerridge was given the job as presenter.
I would certainly credit this show with kickstarting my love of food.
Thereafter, I would watch anything that featured cooking on TV and went on to study food and nutrition at school with the aim originally of becoming a chef. I decided against that, however, because of the unsocial hours, opting instead to follow a career path into journalism, with equally unsocial hours at times.
Those TV chefs were amazing. They were travelling the world, introducing us to new cuisines and new techniques, amazing ideas and ingredients viewers had never heard of.
These men and women were true celebrities and Ready Steady Cook gave them a platform every day to play to their public producing fabulous meals for a fiver in 20 minutes.
Delia Smith, Keith Floyd, Rick Stein, Madhur Jaffrey and Ken Hom blazed a trail for guys like Jamie Oliver, Gordon Ramsay, the late Gary Rhodes, Heston Blumenthal, James Martin and John Torode among others.
Delia is undoubtedly the queen of television cooking and the woman who brought us the How to Cook series, which went right back to basics starting with how to boil an egg. She went on to build a multi-million-pound fortune from her television and cookery book empire.
But the original celebrity cook was, of course, the indomitable Fanny Cradock who, in my opinion having watched re-runs of her show, was absolutely magnificent.
Phyllis Nan Sortain "Primrose" Pechey, to give her her real name, was originally a restaurant critic and food writer, but found fame when she recorded a pilot show for the BBC in 1955 that went on to become a huge hit.
Assisted by her bumbling, hen-pecked husband Major Johnnie Cradock, she was rather like Marmite to viewers with some loving her style and approach, others finding her a little too domineering.
However, she was always entertaining and made 24 series during a TV career that spanned two decades.
On the male side of things, if I think of a TV cooking legend Keith Floyd immediately springs to mind.
Originally a restaurateur, Floyd began as a radio chef on Radio West in Bristol, but was quickly snapped up by well-known food television producer David Pritchard for a slot on a south-west magazine programme RPM before being handed his first series Floyd on Fish in 1984.
Rarely without a glass of something of fine vintage in his hand, Floyd's style was endearing a bordered on comedy, and you always got the impression that they just let the cameras roll to see what he was going to do next.
There were a number of potential mishaps on occasion waiting to happen while he cooked his amazing dishes, with Floyd invariably rescuing things at the last moment.
The eccentric and flamboyant cook was on our screens from 1985 until the early 2000s.
Of course, we are all aware of the amazing produce that comes from our area and the TV chefs have often stopped off here when making their programmes.
Arbroath Smokies, for instance, were featured in Jamie's Great Britain and Rick Stein's Food Heroes, while Gordon Ramsay took a look at how Stornoway black pudding is produced in his show The F Word.
And the Hairy Bikers formed their popular and unique partnership when they met in Scotland when Dave Myers lived in Huntly.
Speaking in an interview with The Press & Journal in 2018, Dave said: "Si (King) came up to Scotland for new year with the family and we started to cook together. We made Thai green curry and saffron rice and we rubbed a shoulder of pork with five spice powder and roasted that – it was a great new year's feast! For pudding we did Southern Comfort flambéed bananas – it was a bit of a mishmash."
Si added: "And we served it with Mackie's ice cream from Aberdeenshire!"
Dave continued: "I lived in Huntly. Often Si would finish his projects and it would take about six hours to ride up the coast to me. He would spend the night at mine and we started doing what we do now around the west coast of Scotland – fishing, eating and carousing!"
James Martin's latest series Islands to Highlands where he was joined by well-known chef Nick Nairn on The Royal Scotsman and the Cairngorms National Park, cooking a tasty Highland beef carpaccio.
He was also accompanied by Nairn when he enjoyed cooking some delicious meals in the grounds of Scone Palace.
Now, if all of this has you casting your mind back to those early days of television cookery, or you really wish you hadn't missed out on these amazing shows, you can enjoy these shows all over again.
During this period of lockdown, the BBC has gone into its vast archive and provided a number of classic series that can be viewed in their entirety on the iPlayer.
Madhur Jaffrey's Flavours of India, Delia Smith's Cookery Course, series one of Rick Stein's Food Odyssey, Ken Hom's Chinese Cooking, Floyd on France, Rick Stein's Far Eastern Odyssey and Fanny Cradock Cooks for Christmas are all there for you to settle down and enjoy.
You can also find full series and episodes of shows from days gone by on YouTube.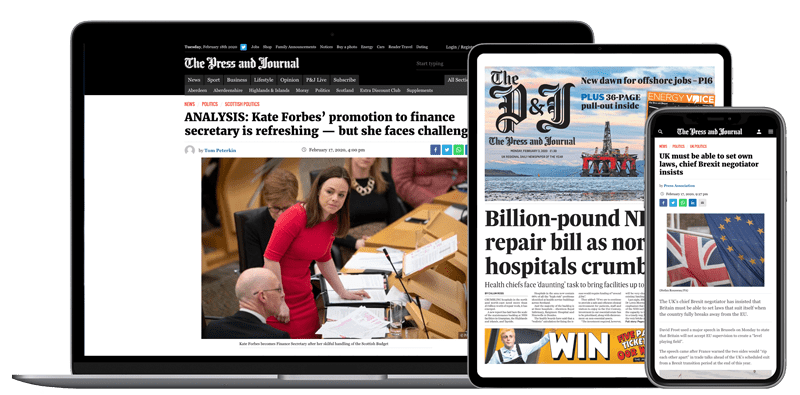 Help support quality local journalism … become a digital subscriber to The Press and Journal
For as little as £5.99 a month you can access all of our content, including Premium articles.
Subscribe