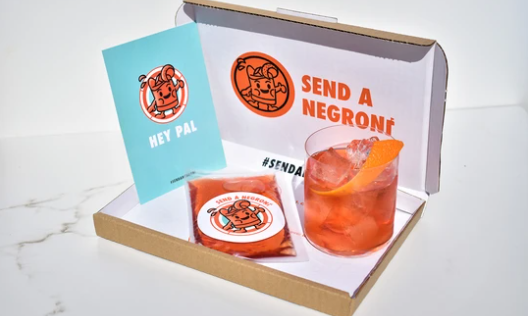 Julia Bryce learns about a new project that is more than just about sending a drink to a friend, it's all about community and bringing people together.
Throughout lockdown, many businesses have quickly thought on their feet and diversified to great success.
Cocktail bars and drinks firms have really had to reinvent themselves, with many turning to launching new delivery services.
And while sending a drink or two to your friend seems like one of the best things to have come out of lockdown, one business has put community and compassion at the heart of its new venture.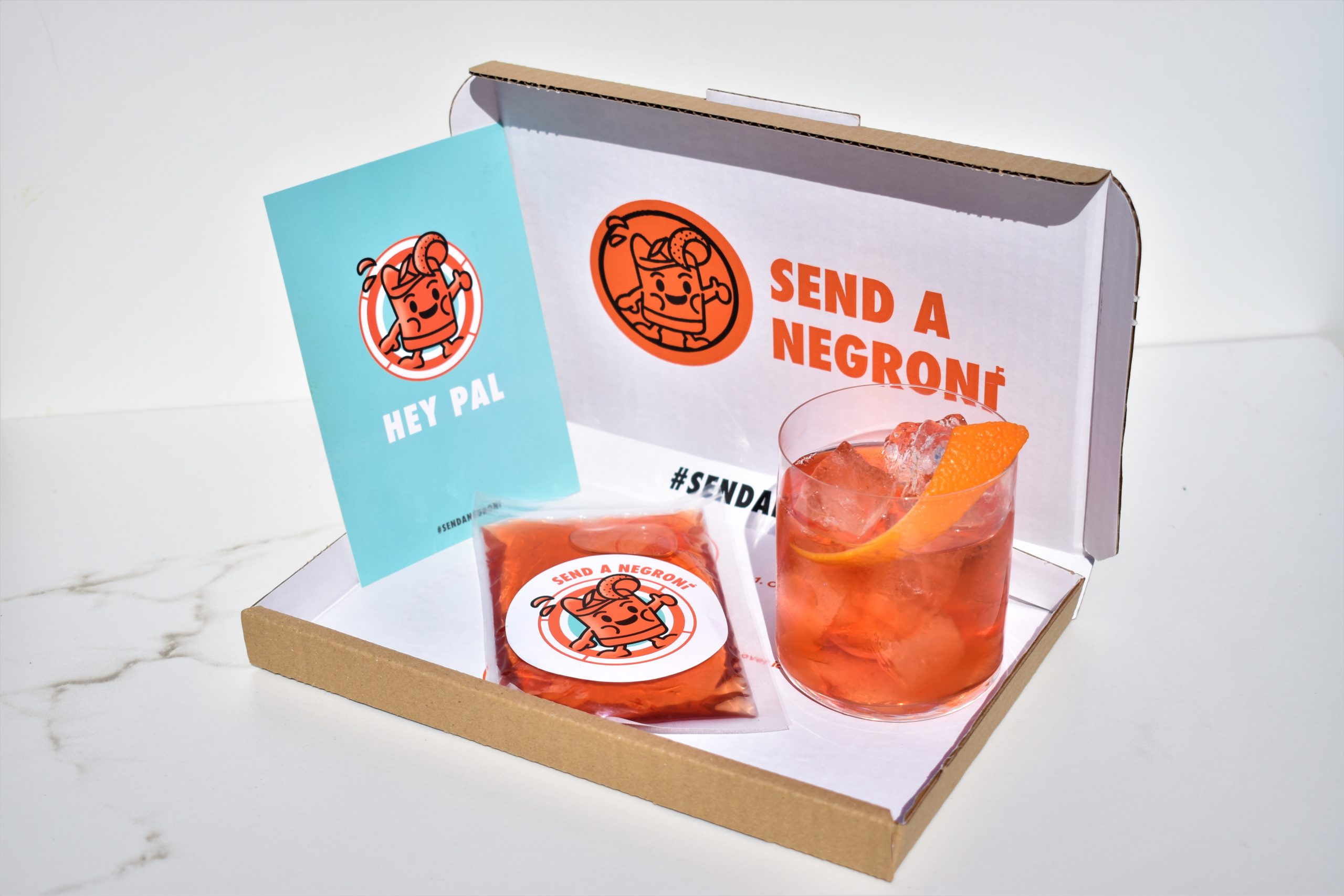 Spearheaded by the team behind Porter's Gin in Aberdeen, Send A Negroni is a new UK-wide delivery concept which sees a customer send a drink and a special personalised message to their friends or family.
Basing the operation in Aberdeen cocktail bar Orchid (owned by Ben Iravani of Porter's Gin) the team has transformed a simple delivery service into a platform to put smiles on customers' faces.
The idea is simple. You order a freshly made negroni for a friend, leave a heartfelt personalised message for them, pay for it, wait a few days and their gift arrives via the post.
Customers can pick from the classic with Porter's Modern Classic Gin, Campari bitter with Baldoria Rosso Vermouth, a tropical negroni made with Porter's Tropical Old Tom Gin, or you can get an original made to serve five people.
The drink arrives in the post within one to three days, ready to pour over ice.
Alex Lawrence, one of the co-founders of Porter's Gin, said: "The idea was borne out of lockdown and how we're all completely disconnected. The negroni would be unthinkable to the majority of the general public at one point, but it has really grown in popularity and is one of the top in the UK now.
"There's so many ways to get bar quality drinks to your door now, but what I was getting frustrated with was the lack of connecting people. Send A Negroni is a vehicle to connect people as they can send a personal message to someone. It's affordable and can let people know you are thinking of them."
Taking around two months to bring together, the lockdown project has already received international interest from consumers, and drinks industry buyers.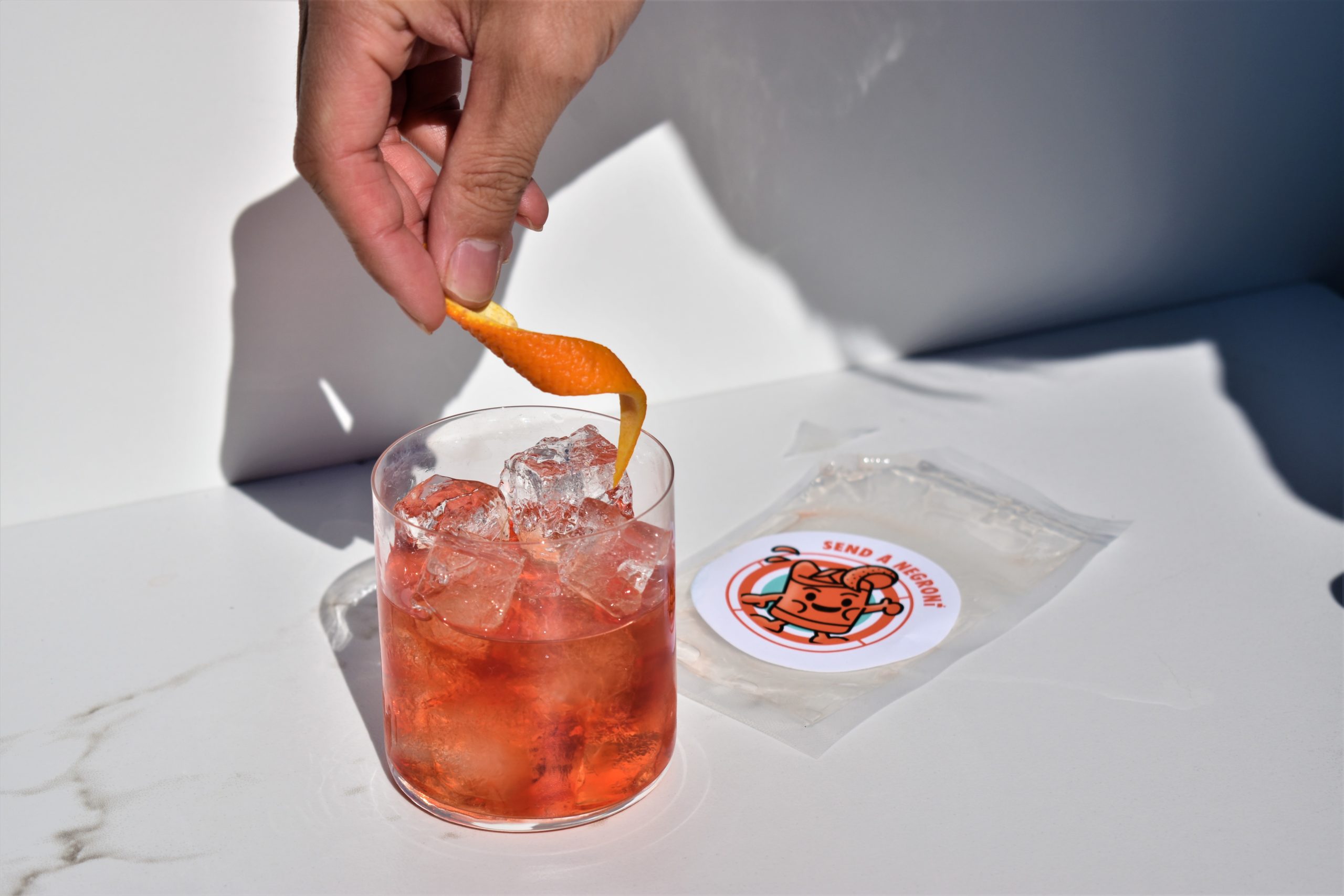 Alex said: "The idea took about eight weeks to pull together. Figuring out during a pandemic how to get packaging, logistics and everything else sorted was challenging, but it just takes time to bring it together. We first started chatting about it in early April and it has been going so well the past few weeks since launch.
"It wasn't even two weeks old and we had already had people in other markets looking into it which is great. That sense of optimism is really what's driving it. A negroni is actually quite easy to make at home.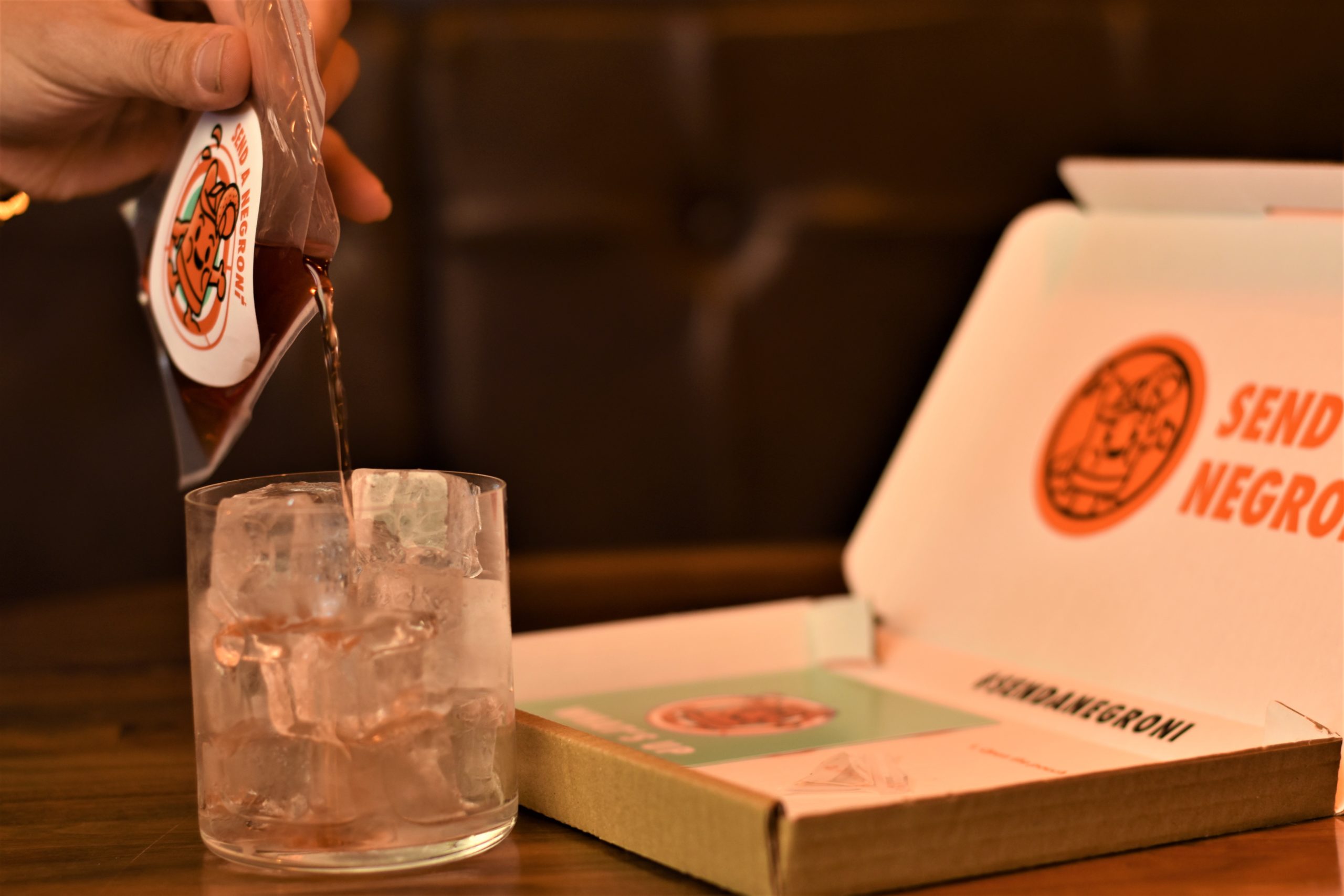 "We have sent it UK-wide, to Europe (with £10 postage) and we've even fulfilled a few orders from the US.
"Keeping the brand at the core, we'll maybe look into some merchandise or the opportunity to do something in a retail perspective. I think keeping it simple is best, although we have looked into some special editions like the negroni man wearing a Santa hat…"
---
Other cocktails you can order online direct to your door
---
The House of Botanicals – Aberdeen
Offering a selection of four bottled cocktails which can be served as long or short drinks, The House of Botanicals has managed to show off its unique products by adding them to the cocktails.
From a fruity melon to the sweeter peach, not to mention a warmer, richer walnut and the coffee-forward caffe version, there's something to suit all tastes.
---
Mac & Wild – Falls of Shin, Lairg
Based in the Scottish Highlands Mac & Wild boasts a range of pre-made cocktails. From the Bobby Burns Manhattan to the Auld Pal Negroni, not to mention the Dundee Sour, Yuletide and Foraged Old Fashioned, no spirit of cocktail has been left untouched in this special offering.
---
MiX'd – Inverness
The brainchild of the team behind some of Inverness' favourite bars including Scotch & Rye, Bar One and Angels' Share, MiX'd can send you specially crafted cocktails straight to your door.
Transported in pouches, there's a whole range of drinks to choose from.
---
Mothership HQ – Edinburgh
Offering batch bottled cocktails for you and your friends to share, to canned individual cocktails and martini kits, not forgetting the brand's bottled cocktail sets, Mothership HQ has everything and more you may require for hosting the ultimate night in.
All you have to do is buy the snacks.
---
Orchid – Aberdeen
Enjoy some incredible drinks from the team behind award-winning cocktail bar Orchid in the comfort of your own home.
Don't know how to make bar quality drinks at home? No problem. Just place your order and you can get it delivered or pick it up – the choice is yours.
https://www.instagram.com/p/CAz2t4gH5Jy/
---
The Bevy Store (Glasgow Cocktail Collective) – Glasgow
If you're looking to restock your home bar, this is the place to go. From spirits to mixers, not to mention wine, fizz, beer, cider and more, The Bevy Store has you covered.
You'll find your favourite local producers and some of the world's leading drinks brands all under one roof.
---
Dusk – Aberdeen
Situated in the west end of Aberdeen, you can get large bottles of pre-made cocktails delivered straight to your door all by the click of a button.
The team at Dusk have created some of their favourites including espresso martini, strawberry daiquiri, pornstar martini and a cosmopolitan.
---
Edinburgh Booze Delivery – Edinburgh
Shop for everything from your favourite cocktails from some of Edinburgh's leading bars to beers, gins and more from local drinks producers at Edinburgh Booze Delivery.
There's also a range of soft drinks which will go down a storm with the spirits, or can be enjoyed individually.