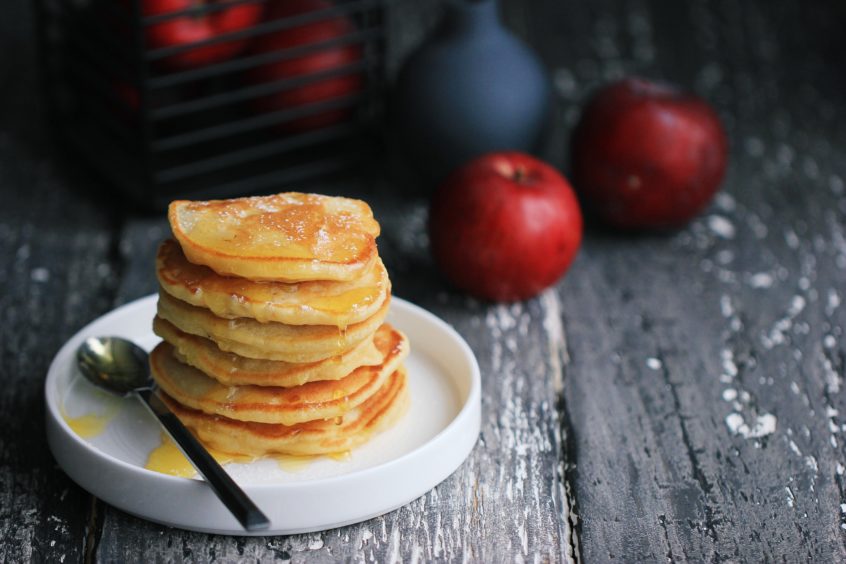 Whether you prefer them sweet or savoury, pancakes are always a crowd pleaser at any time of day. Even Aunt Kate knew that. Here are three of her traditional recipes, featuring apple, cinammon and chocolate…
She has been dubbed "the original domestic goddess" and provided hundreds of recipes, tips and household tricks to readers in the People's Journal from the late 1800s to the 1960s.
Among her recipes for scones, bakes and other cakes lie a page and a half of pancake recipes that are the perfect alternative to cereal for breakfast or even a sweet treat after dinner.
In her 1933 baking book, Aunt Kate said: "A delectable dish of pancakes is a welcome addition to the tea-table, and one that never fails to please the young folk.
"To make the rolled-up variety use a small frying pan, and heat it thoroughly before using. It must be well greased, too.
"Allow 1 teaspoonful of butter to each pancake. A girdle is more suitable for drop-scone pancakes. It must also be well heated and greased. To turn pancakes use a broad-bladed knife.
"Pancakes are a most delicious sweet, but they must be well made. No matter what recipe is used, the batter must be well beaten after it is mixed before the pancakes are a success. The batter should stand for an hour before being used."
These three pancake recipes from Aunt Kate can really be eaten any time of day and prove that the sweet (or sometimes savoury) treats were just as important in the early 1900s as they are in 2020.
---
Cinnamon pancakes

Ingredients
½ lb sifted flour
½ oz powdered sugar
1 saltspoonful salt
½ pint milk
2 eggs
¼ oz baking powder
½ tsp ground cinnamon
Method
Sift the flour and baking powder together and put them into a bowl.
Add the beaten eggs, sugar, salt, cinnamon and milk and beat to a thick batter.
Lightly grease a large frying pan with a little melted lard and cook the batter in spoonfuls, allowing a minute and a half for each side.
---
Apple pancakes
Ingredients
1 cup cooked apples
1 egg
Sugar to taste
Vanilla essence (we suggest a teaspoon)
1 cup flour
1 cup fruit juice
1 tsp baking powder
Method
Pass the cooked fruit through a sieve. Add the beaten egg to the pulp, then add the vanilla and stir in the fruit juice, sugar, flour, and, lastly, the baking powder.
Beat the batter well and let it stand for one hour.
Then cook it in spoonfuls in a hot, greased frying pan, turning each pancake as bubbles begin to appear and cooking it lightly on the other side.
Roll up the pancakes while hot, sift sugar and a squeeze of lemon juice over them and serve hot.
---
Chocolate pancakes

Ingredients
½ cup butter
1 ¼ cup flour
½ tsp salt
¾ cup sugar
6 tbsp cocoa
2 eggs
1 tsp baking powder
1 tsp vanilla
½ tsp cinnamon
Method
Cream the butter and add the sugar slowly.
Add the beaten egg yolks, flavouring and all the dry ingredients sifted together.
Cook in spoonfuls in a hot greased frying pan, serve hot, rolled in sifted sugar.
---
Read more in this series…
Aunt Kate's Kitchen: Two scone recipes from the early 1900s that will taste just as good in 2020
Aunt Kate's Kitchen: Have a 'staycation' with these recipes from each of the four nations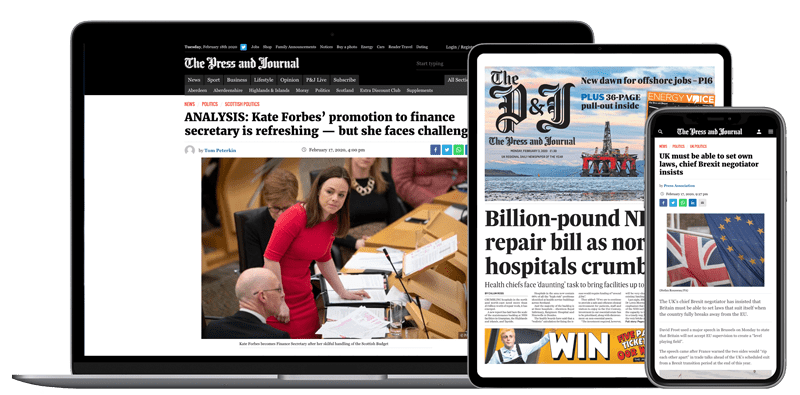 Help support quality local journalism … become a digital subscriber to The Press and Journal
For as little as £5.99 a month you can access all of our content, including Premium articles.
Subscribe