Impress your loved ones at their birthday by making them their own signature Millie's Cookies-inspired cake.
The one thing lockdown has most certainly done has opened my eyes to baking.
Looking for those easy wins, I wanted to challenge myself to making something a little bigger than my Lotus Biscoff four-ingredient fudge, or my easy-to-make carrot cake.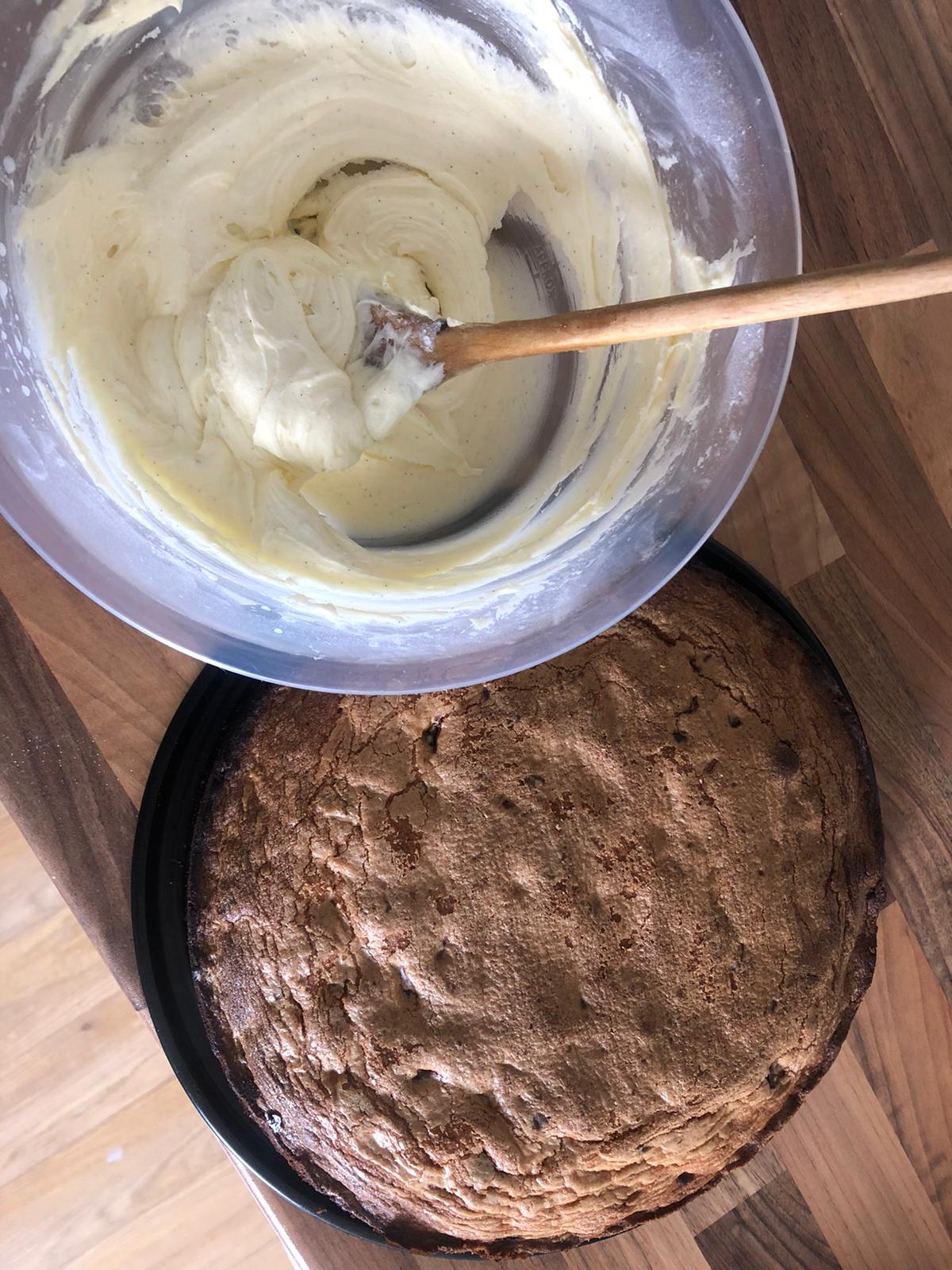 In doing so, I came across a recipe to recreate my own Millie's Cookies giant cookie at home.
While the bake most certainly did not end up as a giant cookie (it was more of a cookie-inspired cake with the addition of the flour), it was still delicious and went down a storm for my sister's birthday.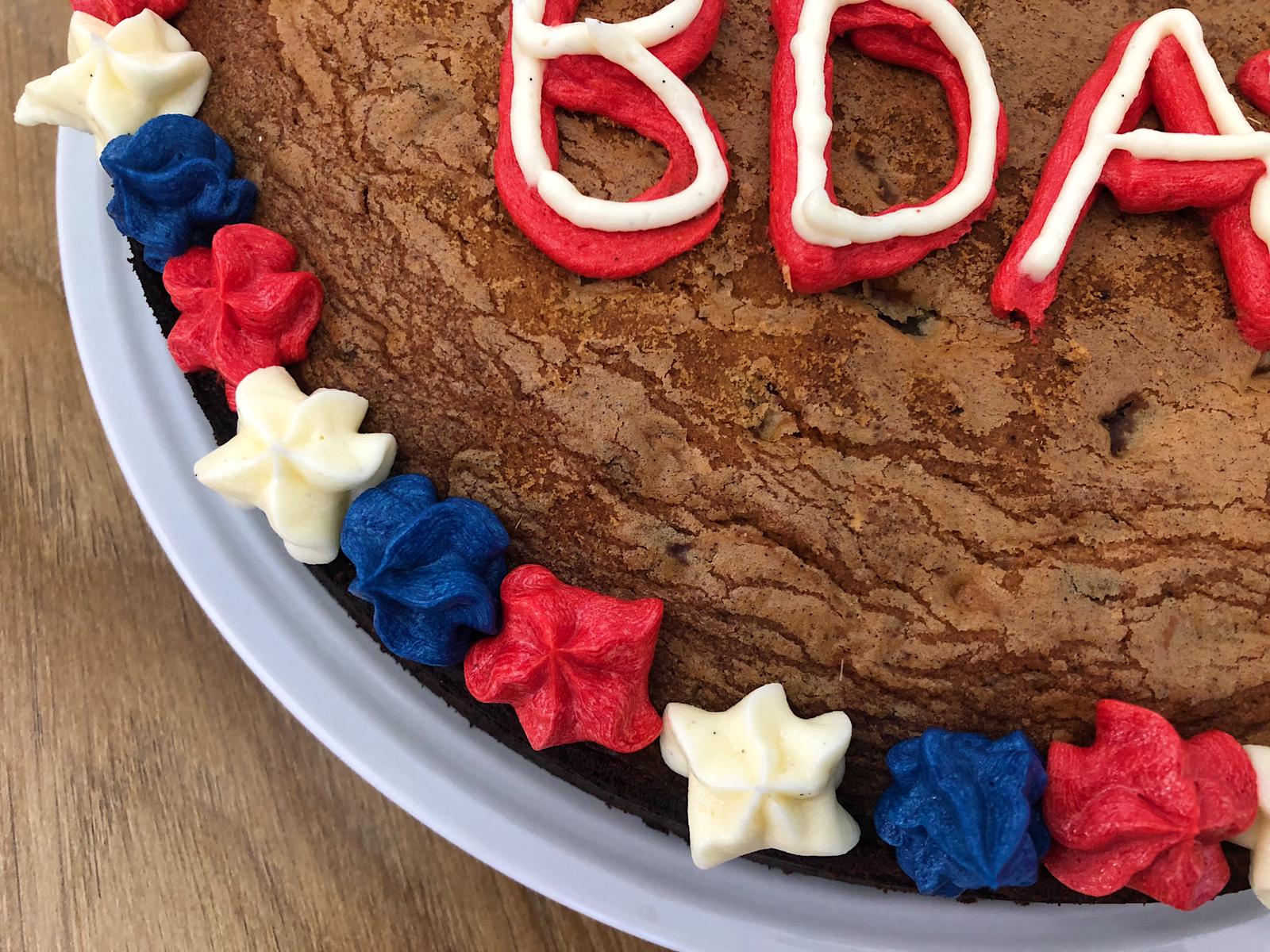 The best thing about this cake is you can get as creative as you like with it. And while I may have kept it quite plain and simple, it is most certainly something those good at decorating will thoroughly enjoy.
(A word of caution: don't leave your cake in the oven more than you need to, or you too will get the slightly overcooked look my bake bares).
---
Millie's Cookies-inspired giant cookie bake
Ingredients
For the cake
175g unsalted butter, softened, plus some extra to grease your tin
100g caster sugar
100g light brown soft sugar
250g self-raising flour
1/2 tsp salt
2 medium eggs
2-3 tsp vanilla essence (to your preference)
150g dark chocolate, crushed into chunks
150g white chocolate, crushed into chunks
For the buttercream icing
100g unsalted butter, softened
220g icing sugar
Splash of milk (I used skimmed)
1/2 tsp vanilla essence
Food colouring (I used two colours)
Method:
Preheat oven to 200ºC/180ºC fan
Grease a 24cm round tin (I used a springform tin)
Add the butter and the sugar and cream the ingredients together.
Add the vanilla essence and beat in the eggs.
Add the salt and fold in the flour until combined.
Chop the chocolate pieces into medium and small chunks. The medium chunks should be smaller than a quarter of a square of chocolate.
Add in the chocolate chips, combining them into the mixture.
Pour the mix into the tin and spread it to level it out.
Bake in the over for around half an hour. You can prick it with a wooden toothpick to ensure it is cooked in the centre. (Note: keep an eye on it and judge this to your oven).
Leave to cool in the tin, and when completely cool, remove.
When the cake is almost cool, prepare your buttercream icing.
Add the butter and sugar into a bowl and beat them together until it is smooth. Add in the vanilla and milk and beat again.
Split up the icing sugar into different bowls for each colour you wish to add onto the cake. I used two colours and also kept the white, so split it into three.
Add as little or as much food colouring into your icing – I wanted it to use bold, bright colours so created a navy blue and a red with a slight orange tinge by adding a teaspoonful of each colour into the mixture. Adding a little first is advised to slowly build it up.
Pipe your message and decorative patterns onto your bake one at a time. Be sure to wash the piping bag thoroughly for each colour.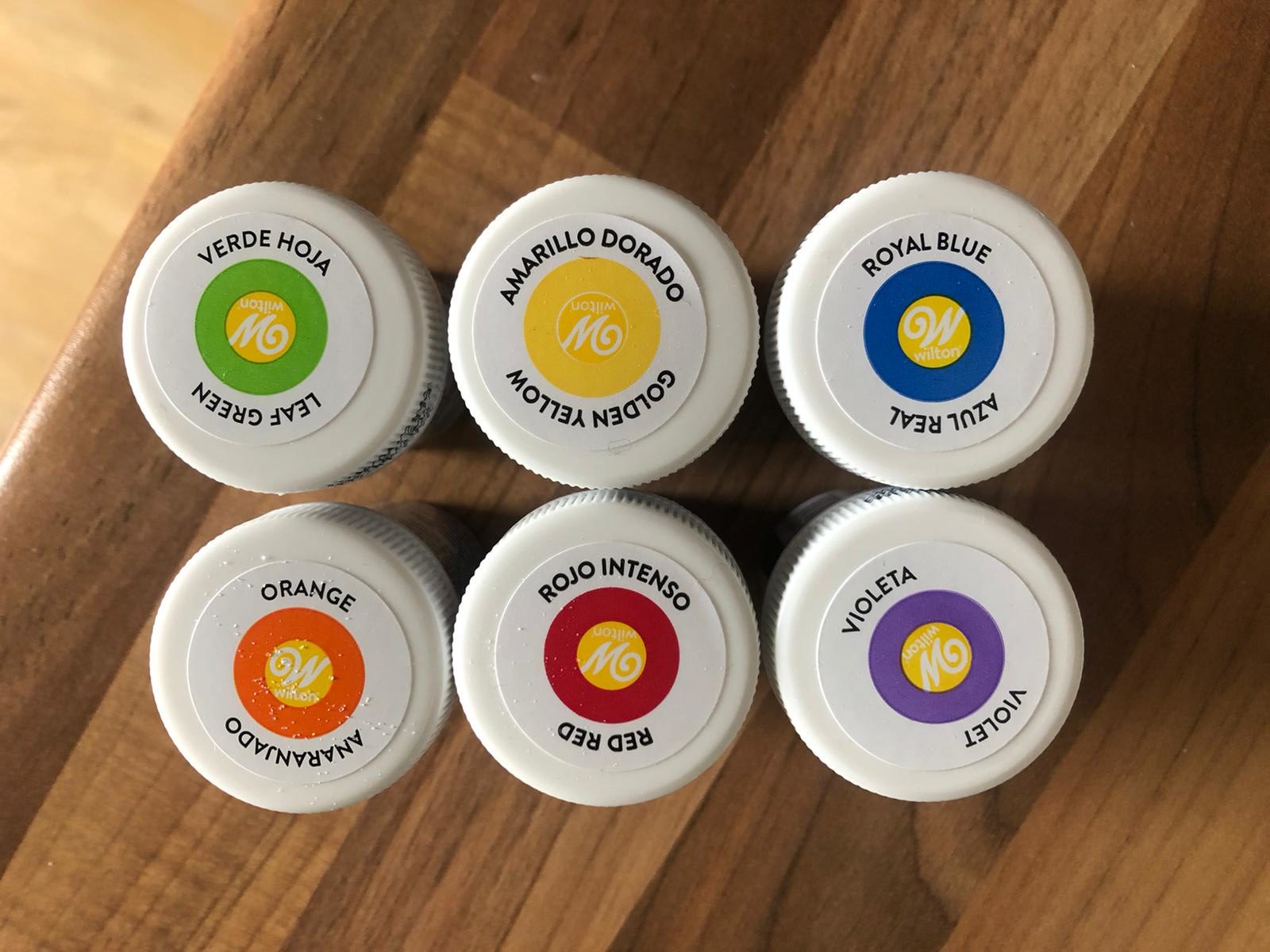 ---
More in this series…
---
Easy bakes: Percy Pig fans are going crazy for these delicious crispy bars
Brighten up your world with this layered rainbow cake recipe – and it's easier than it looks