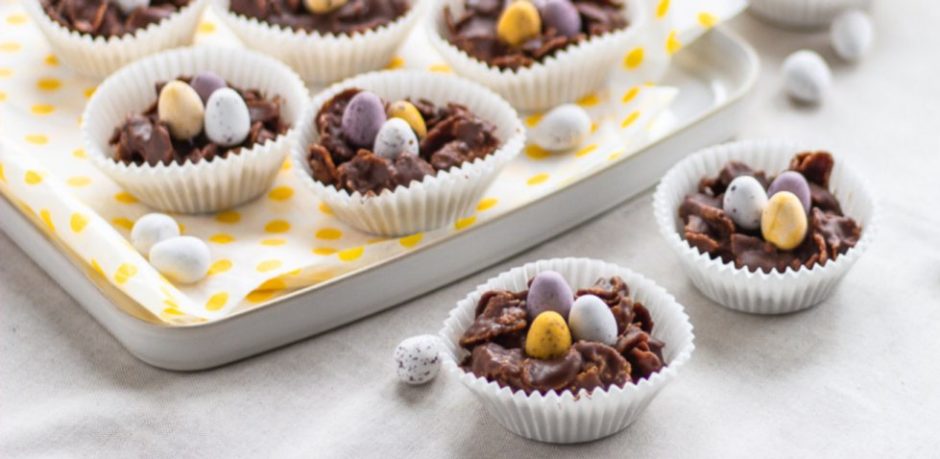 In this week's Kids' Kitchen we've got two really delicious sweet treats for youngsters to make at home.
Both the recipes will require an adult to give younger chefs a little assistance, or at least to be on hand to supervise, as some of the steps require the use of a pan on the stove.
Don't forget to send in pictures of your kids cooking in the kitchen to pj.features@pressandjournal.co.uk and you could see them featured in our amazing Kids' Kitchen supplement, coming soon in the Press and Journal.
---
Fruity rocky road
(Makes 16 squares)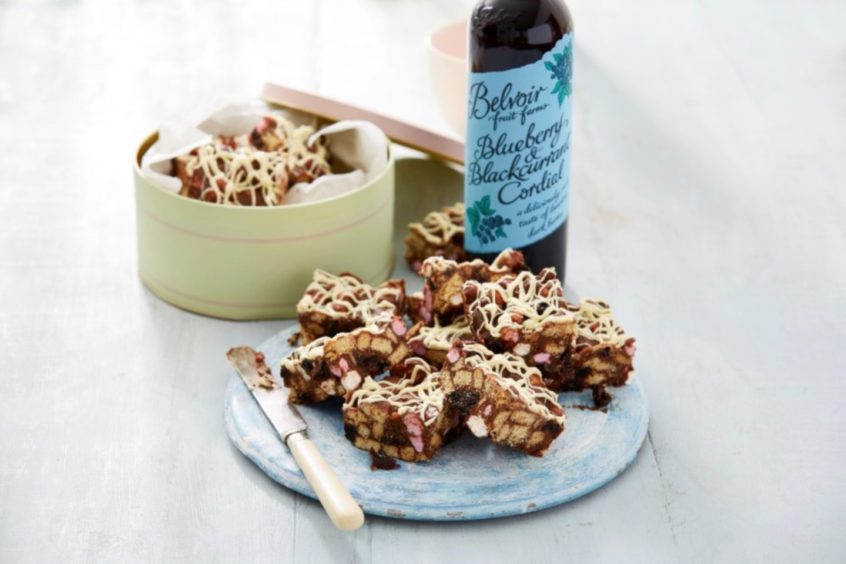 Ingredients
200g dried sour cherries and blueberries
90ml Belvoir Blueberry & Blackcurrant Cordial (or any cordial of choice)
297g can condensed milk
100g each of dark and milk chocolate, finely chopped
30g of butter, softened
200g of digestive biscuits, roughly crushed
50g of mini marshmallows
100g of white chocolate, chopped
Method
Line a 20cm square baking tin with parchment paper.
As some of the steps require you to heat things up in a pan, get an adult to supervise.
Put the sour cherries and blueberries in a pan with the cordial and 30ml of water and bring to a simmer then remove from the heat and set aside to cool and soak for at least an hour.
Pour the condensed milk into a pan, and heat until just coming to a simmer, stirring.
Put the dark and milk chocolate in a bowl with the butter and pour over the hot condensed milk. Stir until you have a smooth glossy mix.
Strain the fruit, discarding any excess liquid, then add to the chocolate mix with
the biscuits and mini marshmallows.
Stir with a wooden spoon until completely combined.
Tip it into the lined baking tin and spread out with the back of a spoon. Melt the white chocolate, then drizzle it all over the surface.
Chill in the fridge for at least 3 hours until solid. Cut into 16 squares and serve.
Recipe courtesy of Belvoir.
---
Peanut butter chocolate cornflake nests
(Makes 12)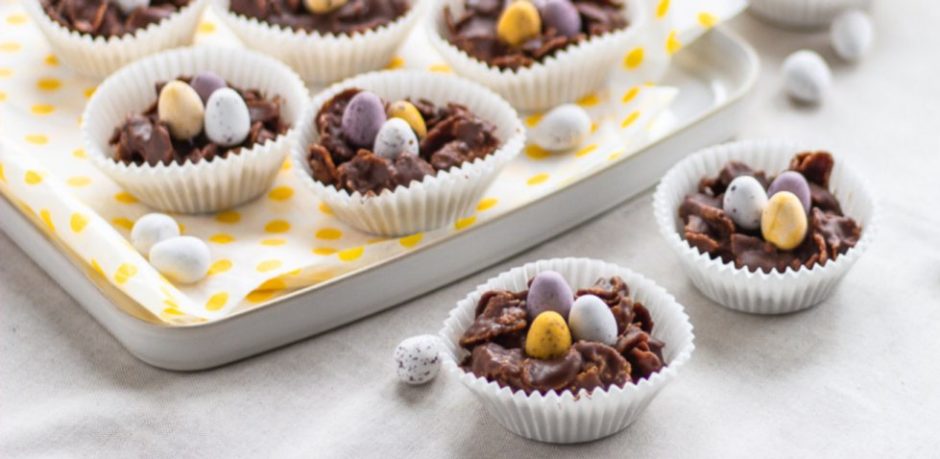 Ingredients
225g chocolate
2 tbsp Lyle's Golden Syrup (or any golden syrup of choice)
1 tbsp crunchy peanut butter
50g butter
75g cornflakes
Mini chocolate eggs to decorate
Method
Place 12 paper cake or small muffin paper cases in a muffin tin.
Put the chocolate, golden syrup, peanut butter and butter in a bowl and set over a pan of gently simmering water (making sure the base of the bowl does not touch the water).
Once the mixture is smooth, remove from the heat and gently stir in the cornflakes, until completely covered in chocolate.
Divide the mixture between the paper cases.
Place some mini eggs on top and chill in the fridge for at least one hour.
Recipe courtesy of Lyle's Golden Syrup.
---
Read more in this series…
Kids' Kitchen: Sweet and delicious treats the whole family can make