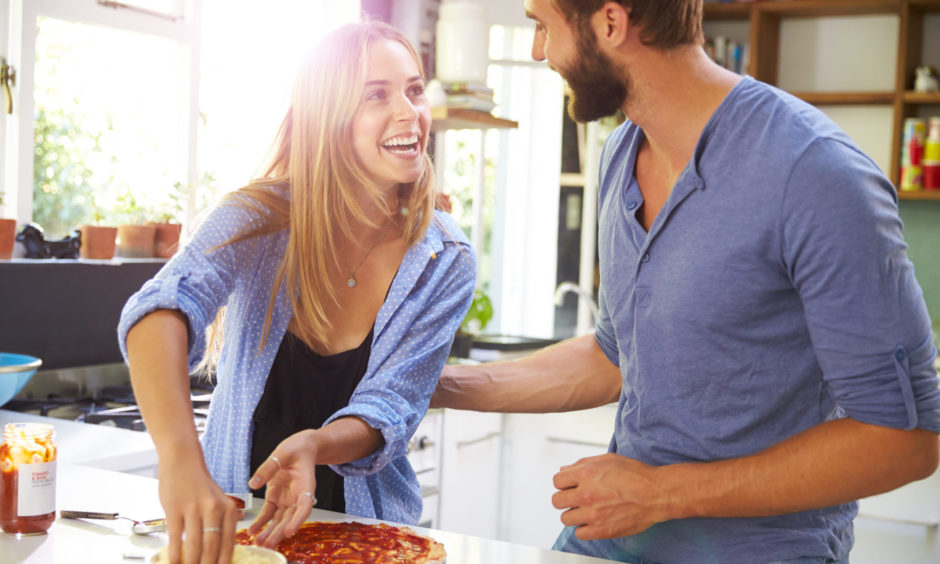 This week Brian Stormont heads to Italy bringing you a tasty pepperoni pizza with a fresh rocket salad and a balsamic dressing. Easy to make and also one you can involve the kids in as they have great fun topping the pizzas.
This week, why not create your very own taste of Italy by making this classic pepperoni pizza with a rocket salad?
To tuck into this classic, you'll dollop your flame-baked pizza bases with garlic tomato sauce, add delicious fresh mozzarella and pepperoni, then bake until golden and sizzling. Have a pizza that!
You can then enjoy it with a fabulous rocket salad and sweet balsamic dressing. It's an ideal summer treat to enjoy al fresco.
Our friends at Gousto tell us: "As the most Instagrammed dish, our pepperoni pizza needs no introduction!
"You'll sauce things up with a garlicky tomato base, before layering mozzarella and pepperoni on flame-baked pizza bases."
Senior recipe developer Jordan Moore's top tip to get this pizza just right is: "Squeeze as much water out of your mozzarella as possible, to ensure you don't get a soggy pizza base."
---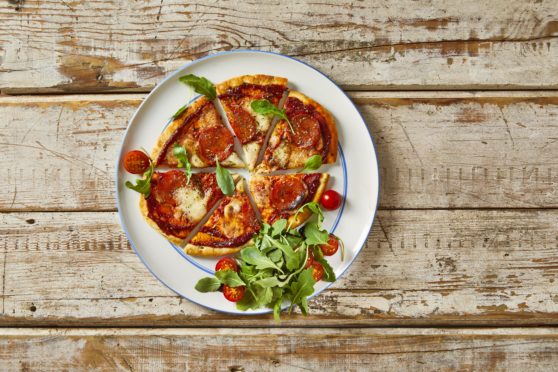 Pepperoni pizza and rocket salad
(Serves 2)
Ingredients
1 garlic clove
1 mozzarella ball (125g)
125g cherry tomatoes
50g rocket
1 tsp dried oregano
1 tbsp balsamic vinegar
Flame-baked pizza bases
2 tbsp tomato paste
30g pepperoni, sliced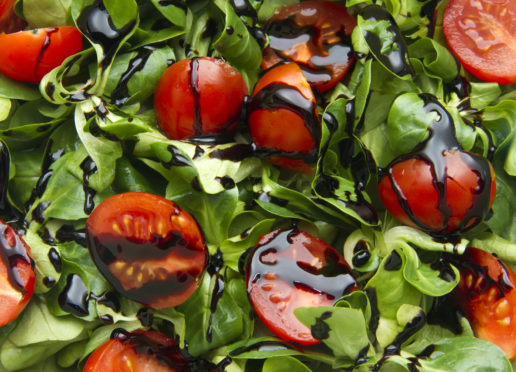 Method
Preheat the oven to 200°C/ 180°C (fan)/ 390°F/ Gas 6. Put a large baking tray (or two) in the oven to heat up (this will stop the pizza bottoms from going soggy!).
Peel and finely chop (or grate) the garlic. Add the tomato paste to a bowl with the chopped garlic and a generous pinch of salt, pepper and sugar. Add 5 tbsp of cold water and give everything a good mix up – this is your tomato sauce.
Drain and pat the mozzarella dry with kitchen paper (squeeze as much liquid out as you can!). Tear the drained mozzarella into rough, bite-sized pieces.
Remove the heated trays from the oven and add the pizza bases. Divide the tomato sauce between the pizza bases and spread it evenly all over them with the back of a spoon. Top the pizzas with the torn mozzarella and sliced pepperoni and sprinkle over the dried oregano
Put the tray in the oven for 13-15 minutes or until the cheese has melted and the bases are crisp – these are your pepperoni pizzas.
Meanwhile, combine the balsamic vinegar with 2 tbsp olive oil with a pinch of salt and pepper – this is your balsamic dressing.
Chop the cherry tomatoes in half. Wash and drain the rocket and pat it dry with kitchen paper and combine the rocket and halved tomatoes in a bowl – this is your rocket salad.
Serve the pepperoni pizzas with the rocket salad to the side, drizzle the rocket salad with the balsamic dressing. Enjoy!
---
Read more in this series…
Friday Fakeaway: Chicken jalfrezi with fragrant basmati rice