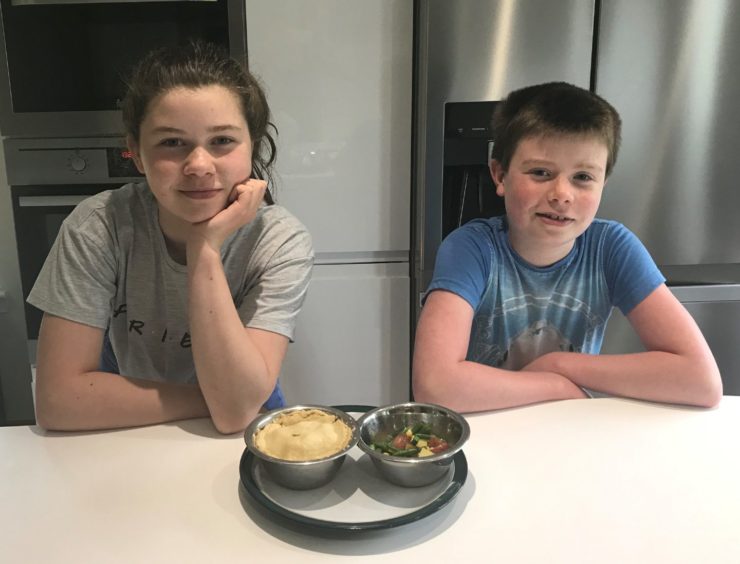 Aberdeen's own Lynne Cartledge shares two savoury lunch or supper dishes youngsters can make at home
Lynne Cartledge, from Aberdeen, can normally be found teaching youngsters to make their own good, healthy, home-cooked food via parties and cooking classes.
But due to the current situation, that's been temporarily put on hold, but that doesn't mean the mum of two has stopped sharing her knowledge with youngsters…
Here, Lynne, who runs a company called Kids in the Kitchen Aberdeen, shares two more recipes with young menu readers.
The chicken and vegetable pie has all the right ingredients to make it a family favourite, while the roast vegetable and potato salad would make a colourful, nutritious lunch or supper for two.
Don't forget to send pictures of your kids cooking in the kitchen to pj.features@pressandjournal.co.uk and they may feature in our Kids Kitchen supplement.
---
Chicken and vegetable pie
(Serves 4-6) 
Ingredients
For the pastry:
300g plain flour
150g margarine
A pinch of salt
Water to bind together
Flour for dusting
For the filling:
2 chicken breasts
75g margarine
75g plain flour
600ml milk
2 eggs for glazing
300g mixed veg such as sweetcorn, peas, chopped carrots, etc
Pinch nutmeg (optional)
Method
Pre-heat oven to 180°C. Grease a pie tin with margarine.
Add a little flour to the dish and shake it round until all the margarine is covered in the flour.
Sieve the flour and salt into a bowl.
Add margarine and rub together to make fine breadcrumbs.
Add 1 tbsp water (a little more if required) and mix to hold it all together. Leave to rest for up to 30 minutes.
Cut the chicken into bite-sized pieces and either fry or bake until cooked and there's no pink bits.
Make a sauce by melting the margarine and adding the flour and nutmeg.
Mix into a paste then add the milk gradually and keep stirring so there aren't any lumps. Bring to the boil.
Add the chicken and vegetables to the sauce.
Roll out the pastry to 1cm thick then line the bottom and sides of the dish. Put the chicken mix into the dish then top with another section of pastry. Pinch the corners of the pastry with your fingers to make a nice pattern.
Brush with beaten egg and make a slit in the top to let the steam out.
Cook for 25 minutes until golden brown. Serve with seasonal vegetables.
---
Roasted veg and potato salad
(Serves 2)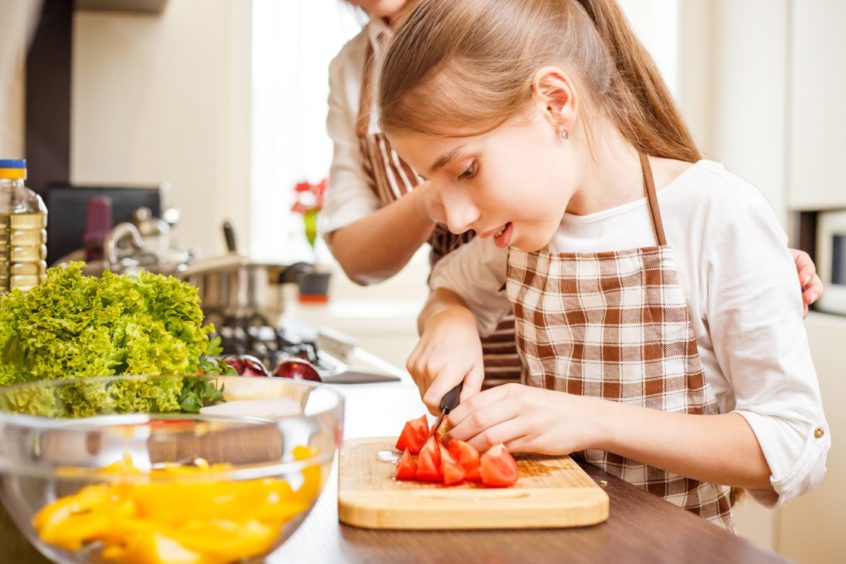 Ingredients
8 baby potatoes (chopped)
1½ tbsp oil
½ tin of sweetcorn
½ small pack of green beans
10 cherry tomatoes
1 tbsp honey
A handful of dill leaves
Salt and pepper to taste
Method
Preheat the oven to 180°C.
Chop potatoes into bite-sized pieces and place in a bowl.
Add half the oil and honey along with a pinch of salt and pepper.
Using the same bowl, add the rest of the oil and honey along with the green beans and cherry tomatoes and stir round.
Add this to the potatoes in the oven and cook for a further 20-25 minutes.
Remove from the oven and top with chopped dill.
---
Read more in this series…
Kids' Kitchen: Meet some of our young star bakers stirring up a storm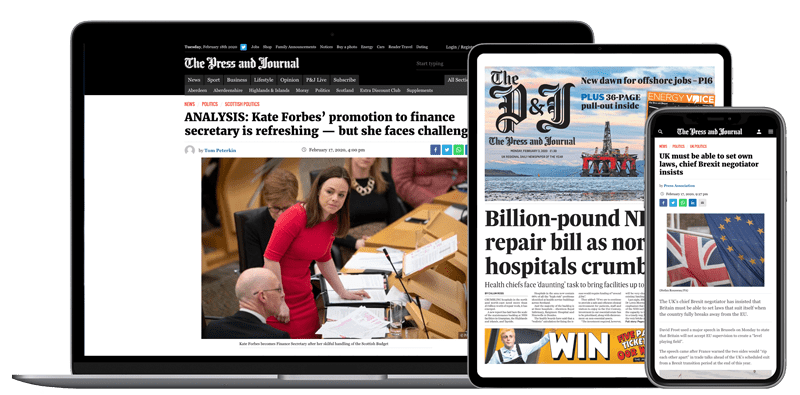 Help support quality local journalism … become a digital subscriber to The Press and Journal
For as little as £5.99 a month you can access all of our content, including Premium articles.
Subscribe