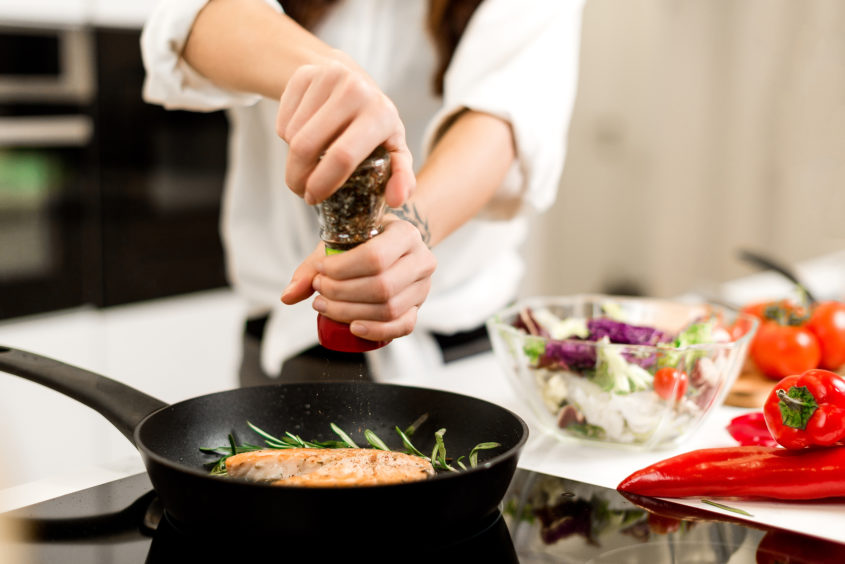 With exports still affected by the global pandemic, Scots are being encouraged to add fish to their menus.
With restaurants and hotels forced to close, supermarket fish counters shutting up shop and seafood exports being temporarily paused due to the pandemic, the industry has faced a perfect storm.
James Withers, of Scotland Food and Drink, warned that due to Covid-19 as much as £3 billion could be wiped from the industry in 2020, which usually has a productivity of closer to £15 billion.
As part of the recovery plan, the industry is looking to the domestic market. And in a bid to change attitudes towards cooking with fish, trade body Seafood Scotland came up with a creative way to encourage Scots to snap up home-caught seafood and get into the habit of eating it regularly.
Seafood supper clubs have been held over recent weeks in which some of Scotland's top chefs have taught "influencers" ranging from politicians to sports stars, how to cook common fish types in really simple ways.
Edinburgh chef Carina Contini taught participants how to make baked lemon sole with spinach and cheddar, Craig Wilson (also known as The Kilted Chef) from Eat on The Green cooked corn on the cod and Adam Newth from Dundee's The Tayberry restaurant led a masterclass in cooking hake with chorizo.
Masterclasses by Jak O'Donnell, Mark Greenaway and Calum Montgomery also took place with participants including journalists, social media influencers, sports stars, personal fitness trainers, nutritionists and politicians.
Now, the supper club concept is being opened up to the general public as one lucky winner will get the chance to take part in their own cooking masterclass with up to four friends, led by Jak O'Donnell.
The competition will run until July 13 and can be entered via Seafood From Scotland's Instagram page.
Seafood Scotland trade marketing manager Clare Dean said the supper clubs have been working well and she hopes it's the beginning of a changed relationship between consumers and Scottish seafood.
Clare said: "Our main aim has been to try and encourage more people to eat Scottish seafood, an industry which has taken a knock in recent months.
"We've created a giveaway for a member of the public to create their own supper club and to help us try and extend the reach and get consumers involved in the initiative. They could invite four or five of their pals to the event for just themselves.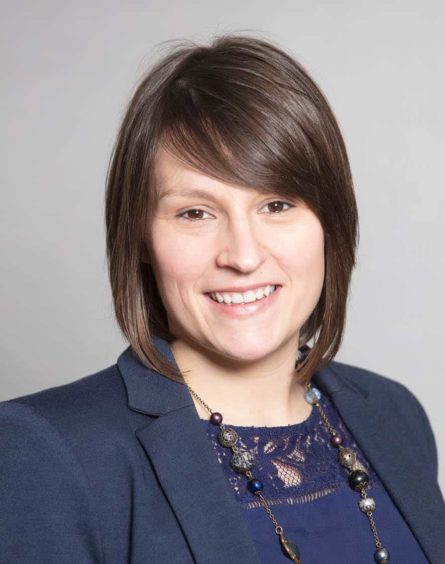 "The reason it hasn't been consumer focused this far is because Seafood Scotland has primarily been trade-marketing focused.
"This activity [the supper clubs] was directly Covid-19 related as we wanted to help where we could given the amount of closures. So we started out with trying to use some big names and people with lots of followers etc to take part in the supper clubs so we could reach as many people as possible.
"It's worked really well given the reach we now have, compared to where we would've been on our own.
"It's an interesting supply chain in the UK as, unlike other sectors, the seafood industry doesn't serve a lot of its domestic consumers because much of our seafood is exported."
Other participants and chefs involved in the supper club initiative have seen the benefits already.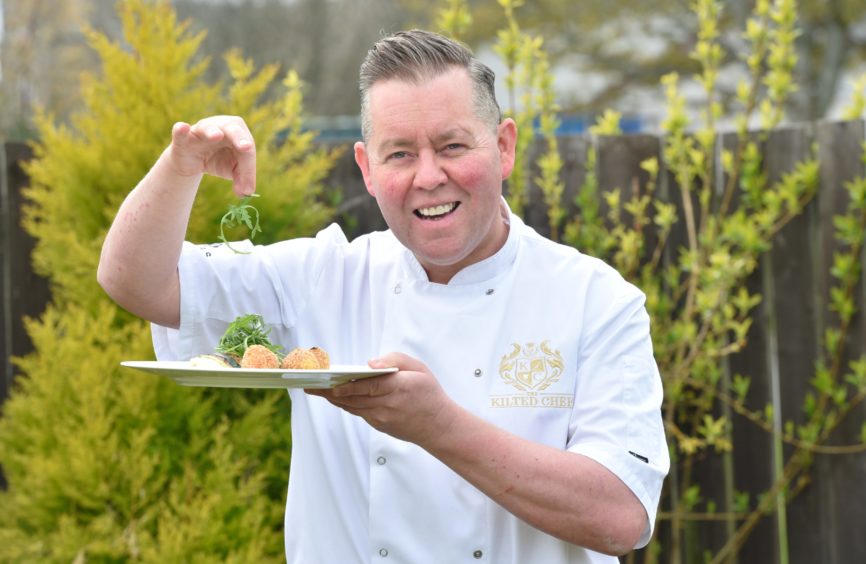 Chef Craig Wilson said: "Everyone did really well cooking along, and their dishes looked amazing. We made a simple but delicious recipe called Corn on the Cod, which any level of home cook could master. That's what this is all about – encouraging everyone to have a go at cooking fish themselves. We have amazing fish on our shores – let's make the most of our world-class Scottish seafood!"
Jak O'Donnell, who led the Glasgow masterclass and will be running the cooking class for the competition winner agreed that the supper clubs were a great way to showcase Scotland's seafood prowess.
Jak said: "Scotland has the most wonderful seafood, and so many people shy away from cooking it at home because it seems difficult and complicated. But really, there are so many easy, quick recipes that make it a joy to cook and eat. [The supper club] was like getting into people's homes to show them how best to make a healthy, delicious meal which only took four minutes to cook.
"The Scottish seafood industry is so important and we simply must go on supporting by buying and cooking local."
Broadcaster Dougie Donnelly, who participated in Jak's masterclass, said the fish was easier to cook than he expected.
"I can now add an easy and delicious fish recipe to my vast repertoire! We're missing going to our favourite restaurants, so this was really enjoyable. I love Scottish seafood, it's world class and it's really important to support the industry."
Meanwhile, Minister for Rural Affairs and the Natural Environment Mairi Gougeon MSP, who participated in the Aberdeeen supper club led by Craig Wilson, said we should all be getting involved in learning from these masterclasses and doing our bit to support Scotland's seafood industry.
She said: "We can all do our bit to support our fishing industry and seafood sector in Scotland by buying and consuming more fish and shellfish. The seafood supper clubs are a fantastic initiative and I was delighted to take part. The one key thing it highlighted to me was just how simple it is to cook and prepare fish at home, so my advice would be don't feel intimidated!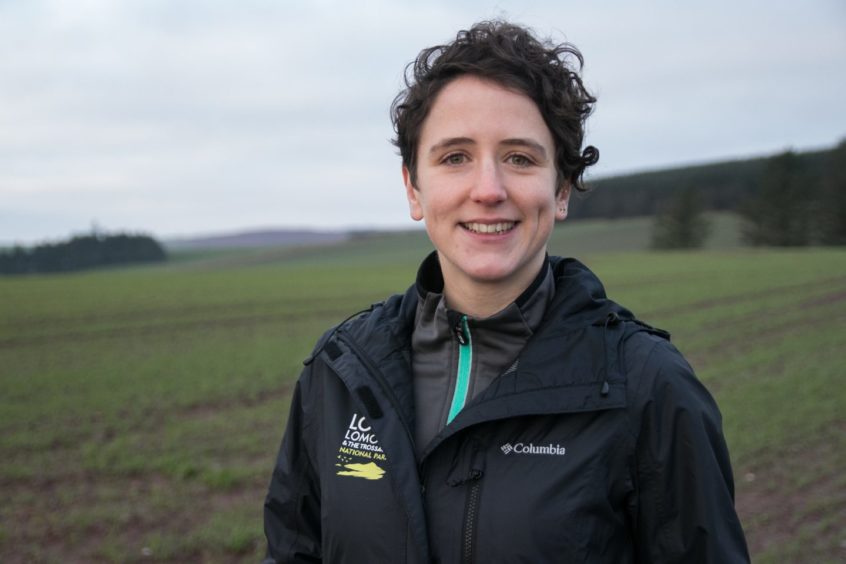 "Our seafood in Scotland is the envy of the world and I would encourage everyone to give it a try or simply experiment a bit more at home. Not only is our seafood nutritious and versatile, by supporting your local fishmonger, mobile fish van or even buying more seafood at the supermarket you will also be playing a vital part in sustaining our seafood sector in Scotland."
Clare Dean believes the crisis faced by the industry as a result of lockdown, provided an opportunity to introduce more consumers to local suppliers.
"What we fish is of amazing quality and is renowned the world over but our consumers here in Scotland don't always know it's available for them and they are the closest market we have. It's a real shame and it's the way the industry seems to have evolved.
"We've possibly not done enough in schools and in terms of educating people. We've been left with a situation where the fish we eat, from a retail point of view, are quite often in a pre-packaged range and not a domestic species. There are a lot of imported species that we eat and we've found ourselves in a business situation where we export a lot of what we catch off our own coastlines.
"So in this Covid-19 crisis, it meant the seafood available in most supermarkets was the pre-packaged imported fish, rather than the fish counter locally-caught fish.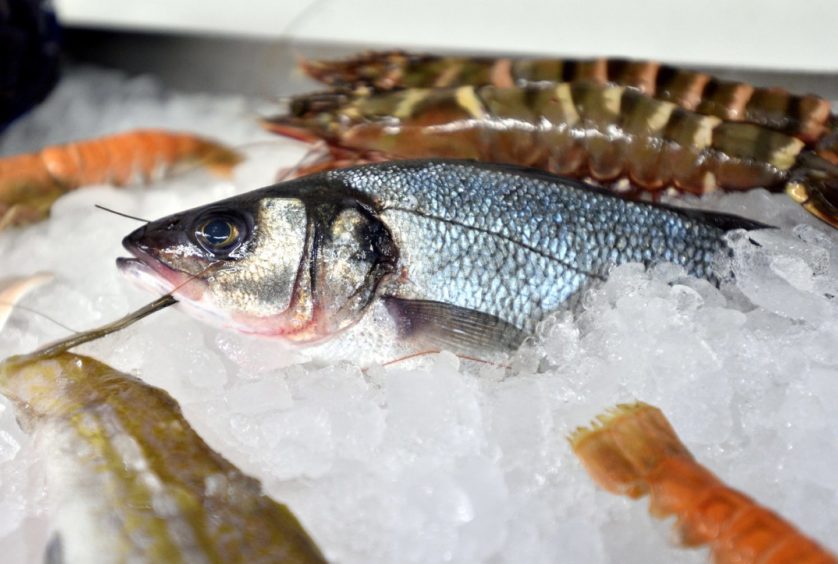 "But Covid has also brought about more consumer awareness of local businesses across the whole food and drink industry, of which seafood is a sub category. It has seen some increase in awareness and orders from fishmongers that have still being operating.
"With the supper clubs, as a concept I hope we can look at the lay of the land in a month or so and see whether to continue them. We want to help continue on this strength of consumers relying more on local suppliers, which is a really important part of our entire strategy – that we can continue to try and encourage that in some format.
"We also want to try and help the local businesses, which we see as a huge part of our job as a trade body – to help businesses within the supply chain look to our own home markets as an opportunity.
"The vast majority of our suppliers are focused on exporting, rather than supplying local consumers. We want to try and change that but part of it is to change consumer behaviour so that the demand is there for these suppliers to appeal to.
"It's about creating the subliminal awareness for shoppers when they are doing their food shop where they might start thinking, 'Oh, I might give this fish a try', and actually order a seafood box so they have more in their freezer for as and when they fancy some fish. Just including seafood as part of a more regular repertoire.
"From the supper clubs we wanted to make sure we were sticking to the rules when it came to purchasing the ingredients. We didn't want to be asking consumers to go out and do one-off special shopping trips for ingredients or for things that are really hard to find. So, naturally the fish that we delivered to supper club participants were things you could find from a fishmongers."
More information on the supper clubs, the recipes and the videos from the events and where you can buy fish or have it delivered from can be found on the Seafood from Scotland website.