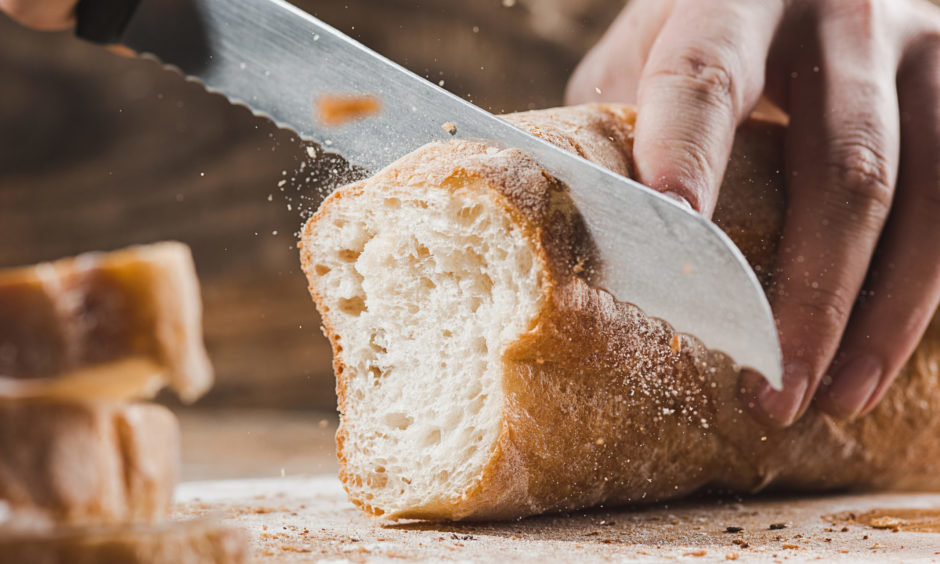 Stag Bakeries has taken home the title of the Customer Choice Wholesale Baker of the Year in the annual Scottish Baker of the Year awards and heard the news in a surprise call.
A Stornoway-based bakery is celebrating after being named a winner in the Scottish Baker of the Year Customer Choice awards.
Stag Bakeries won the accolade after it received more than 750 votes from its customers to bag the Wholesale Baker of the Year crown.
An annual competition organised by Scottish Bakers, the event, which got off to a great start in February, was postponed due to the coronavirus outbreak. More than 14,000 bakery customers across Scotland voted for their favourite bakers.
Watch Stag Bakeries receive news of their win..
Daniel Smith of Stag Bakeries, was thrilled to receive the good news. He said: "This means the world to us, thank you so much, we are absolutely delighted with that. It is going to mean so much to our staff, they will be so proud. And I can't thank our customers enough, it is wonderful to know that so many of them rate us their favourite wholesale baker.
"We are really touched so thanks to everyone who took the time to vote for us and we are looking forward to continuing to serve our community with freshly-baked, quality produce for many more years to come."
This is the first time the Customer Choice awards have been introduced into the prestigious event, giving shoppers the opportunity to vote for their favourite baker.
Those firms who received the most votes were identified in the running to win one of the Customer Choice accolades across four categories; Craft Baker, Retail Craft Baker, Wholesale Baker and Bakery Cafe.
Scottish Bakers ambassador and founder of London-based Little Venice Cake Company, Mich Turner MBE, said: "I am delighted to announce the winners and bring some sense of celebration back to the great Scottish Bakers family. And as lockdown eases, we're asking consumers everywhere, if you haven't shopped in your local baker for a while, perhaps now is the time to pay a visit and try some of their fantastic fresh bakes.
"Each product you buy helps recognise the hard work and skill of your favourite local baker and to help their businesses bounce back.
"It's not just for our daily bread that we rely on our local bakers and who doesn't love a tasty treat, perfect pie or super sausage roll so to be able to celebrate the success of our winners today is wonderful."
Alasdair Smith, CEO of Scottish Bakers, added: "We are delighted to have been able to give the public a say in 2020 with our new Customer Choice awards. It was a great opportunity for Scottish bakers to reach out to their customers and communities and get people buzzing about great, traditional Scottish baking.
"Stag Bakeries are a worthy winner of the Customer Choice Wholesale Baker of the Year award."