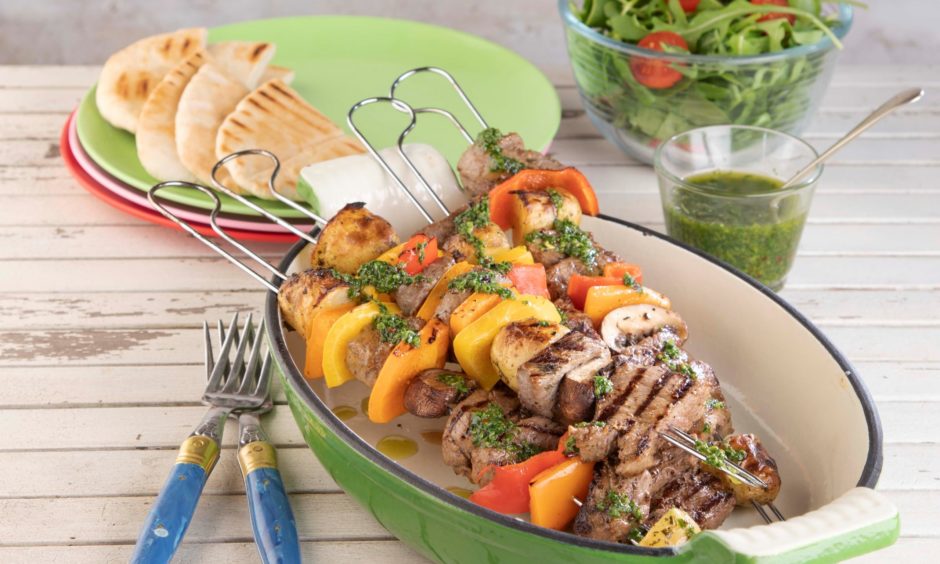 Celebrity demonstrations, cook-offs and drinks to be enjoyed – without leaving your home.
The annual Taste of Grampian food and drink festival has been a red letter day out for thousands of folk over the years.
This year, it's going to be just as exciting, but a little bit different as you'll be able to experience all the fun and entertainment of the festival from the comfort of your own home.
The festival will take place virtually, from September 18-20, via an online and interactive platform.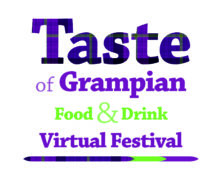 At the click of a mouse, you'll be able to log on and have fun, while giving local food and drink producers a much-needed boost at the same time.
Claire Higgs, communications and events manager for long-term event sponsors Quality Meat Scotland (QMS), said: "Locals can expect a range of fun cook-offs, celebrity cooking demos, competitions and fantastic collaborations, all celebrating Scotch Beef PGI, Scotch Lamb PGI or Specially Selected Pork."
Richard Neville, head of newspapers at DC Thomson, said: "There are many events not going ahead this year because of the coronavirus pandemic and missing Taste of Grampian is a real blow to suppliers and customers in the north-east.
"The atmosphere will be different online but one thing will remain the same – the absolute very best produce from the most innovative and diverse food producers in Scotland will be there in all its glory."
Taste of Grampian has always provided a platform to showcase and support local north-east food and drink producers.
The difference is that this year, no matter where you are in the world, you'll be able to log on and experience the festival, which is great news for those living elsewhere in Britain or overseas.
To whet the appetite, here's a couple of fabulous meaty recipes.
When buying meat, look out for products labelled Scotch Beef PGI, Scotch Lamb PGI and Specially Selected Pork PGI.
That means the meat is the genuine article, always traceable, quality assured and has come from a trusted farm in Scotland.
Recipes courtesy of Quality Meat Scotland. For more recipes, videos and inspiration visit www.scotchkitchen.com or follow Scotch Kitchen on Facebook, Instagram or Twitter.
---
Double Scotch Lamb chops
(Serves 6) 
Ingredients
2 racks of Scotch Lamb PGI, cutlets or loin chops, cut into double chops
3 tbsp tamari soy sauce
3 tbsp ginger syrup from a jar of preserved ginger
2 balls of preserved ginger, very finely chopped or grated
Leaves from 2 sprigs rosemary, very finely chopped
½ stalk lemongrass, very finely chopped
1 clove garlic, crushed (optional)
Method
Trim some of the fat from the chops if thick, but do leave a thin layer.
Mix all the remaining ingredients together in a bowl then add the double chops.
Turn well to coat them in the juices now and again.
Chill for half an hour or so while the barbecue comes to temperature.
Drain the marinade from the chops into a bowl, to brush over the chops as they cook.
Chargrill the chops to your liking but turn often to prevent blackening, and brush with the marinade.
A dark golden brown would be ideal, tinged darker here and there.
Cutlets will take about 10-15 minutes to cook, 15-20 minute for the chops.
Serve with a fresh green salad.
---
Scotch Beef steak skewers with chimichurri sauce
(Serves 4)
Ingredients
4 x 200g Scotch Beef PGI sirloin steaks, cut into 2cm cubes
150g whole baby mushrooms
200g cooked baby potatoes, halved
1 red pepper, cut into 2cm pieces
1 orange pepper, cut into 2cm pieces
For the marinade:
100ml olive oil
2 tbsp soy sauce
2 tbsp Worcestershire sauce
2 tbsp dijon mustard
2 tbsp fresh lemon juice
1 tsp fresh rosemary, finely chopped
½ tsp black pepper
For the chimichurri:
30g parsley, chopped
2 cloves garlic, very finely chopped
2 tbsps fresh oregano, finely chopped
½ tsp red chilli flakes
½ tsp sea salt flakes
30g red wine vinegar
120g extra virgin olive oil
Method
In a large bowl, whisk together the marinade ingredients.
Add the Scotch Beef steaks and baby potatoes to the bowl and mix well. Leave to marinate for 30-60 minutes.
Pre-heat the grill to high or, if you are using a barbecue, light it and allow it to heat until the coals are white hot.
Assemble skewers by alternating red pepper, orange pepper, steak, new potatoes and mushrooms.
Repeat and continue process until ingredients are all used.
To make the chimichurri, mix all the ingredients together, except the olive oil. Once mixed, slowly whisk in the olive oil.
When the grill or barbecue has come to the right heat, place the skewers on the heat, cooking for 3-4 minutes on each side.
Once the skewers are cooked, drizzle over the chimichurri sauce and serve with grilled flatbreads.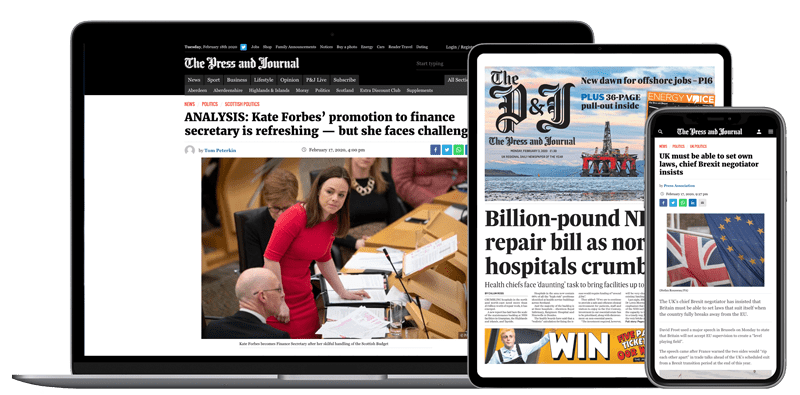 Help support quality local journalism … become a digital subscriber to The Press and Journal
For as little as £5.99 a month you can access all of our content, including Premium articles.
Subscribe