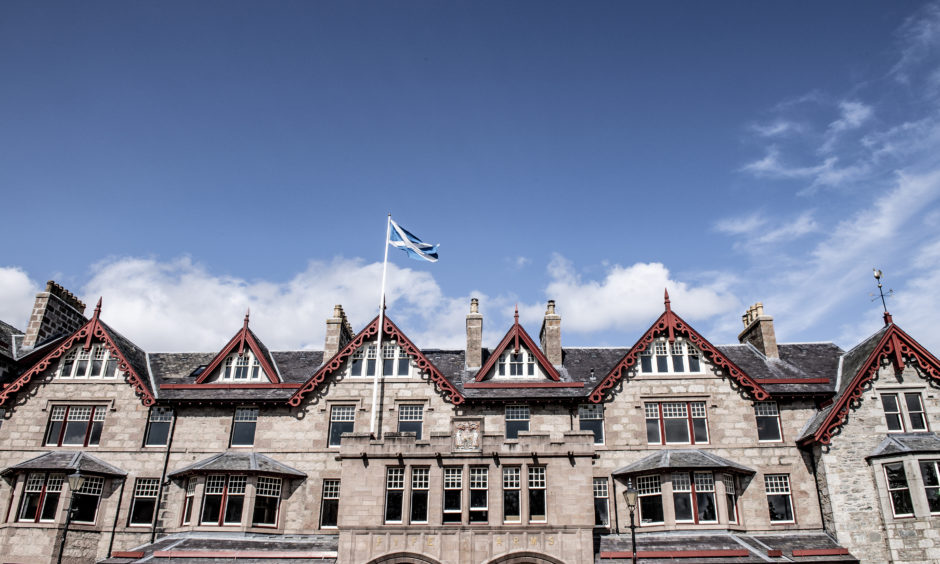 With bars, cafes, hotels and restaurants all reopening, we caught up with a few to find out how things are going…
It's been a quiet four months for many working in the hospitality sector, with hundreds of people placed on furlough in an effort to safeguard businesses across the country.
While some have turned to delivery and takeaway services, others have used the time to plan a strategy of what life after Covid-19 may look like.
The reopening of outdoor spaces last week saw thousands descend on beer gardens, but would opening indoor spaces match this high demand?
Being outside in the open air is one thing. But do customers really feel comfortable coming back in? "Yes" was The Fife Arms general manager Federica Bertolini's response.
Welcome back…
Situated in the quaint village of Braemar, the luxury hotel has welcomed more thousands of guests through its doors since reopening at the end of 2018 following a multi-million-pound refurbishment.
While many of the hotel's staff were placed on furlough, Federica and a small team worked hard to get the venue open which welcomed its first visitors back on Wednesday.
She said: "It was so lovely to see guests back in the hotel. It wasn't too busy, but it was lively and the tables have all been well spaced out. We have welcomed around 120 people in The Flying Stag on Wednesday and Thursday, not including our hotel residents. I have been speaking with our guests during lunch and dinner and everyone seemed very happy. There was a real overwhelming feeling for us and the customers, too.
"We're really undergoing a soft opening just now just to see how things work and to ensure everything runs smooth. We also reopened our second venue, The Mews Bar, today. It is an old institution in Braemar which has been closed for around 20 years. We relaunched in January but it really only had two months until it had to close, and we've got a great beer garden with benches outside. It's a drinkers' bar so there's no food, but we've kitted out the outdoor area for everyone.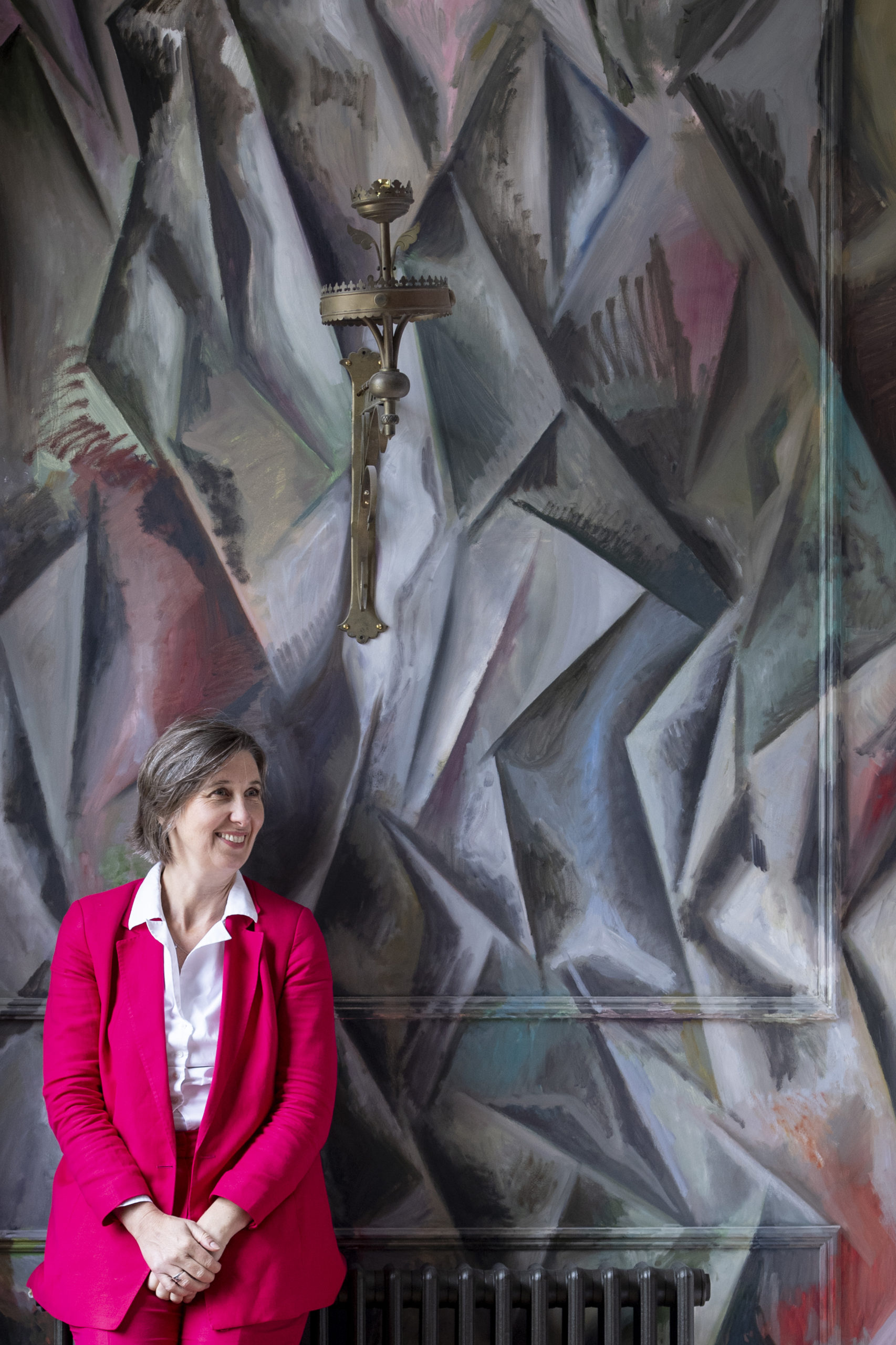 "The bookings are experiencing increasing demand and the phone is constantly ringing. I'm very optimistic about it. We've had a great response online about reopening so I envision it will be a busy season.
"We have a lot of bookings for August, September, October for staying and eating. Guests are now staying for three or four nights, rather than just the one – it seems to be people want to feel safe and stay at one place.
"The main dining in the hotel The Clunie Dining Room will reopen to the public on August 1.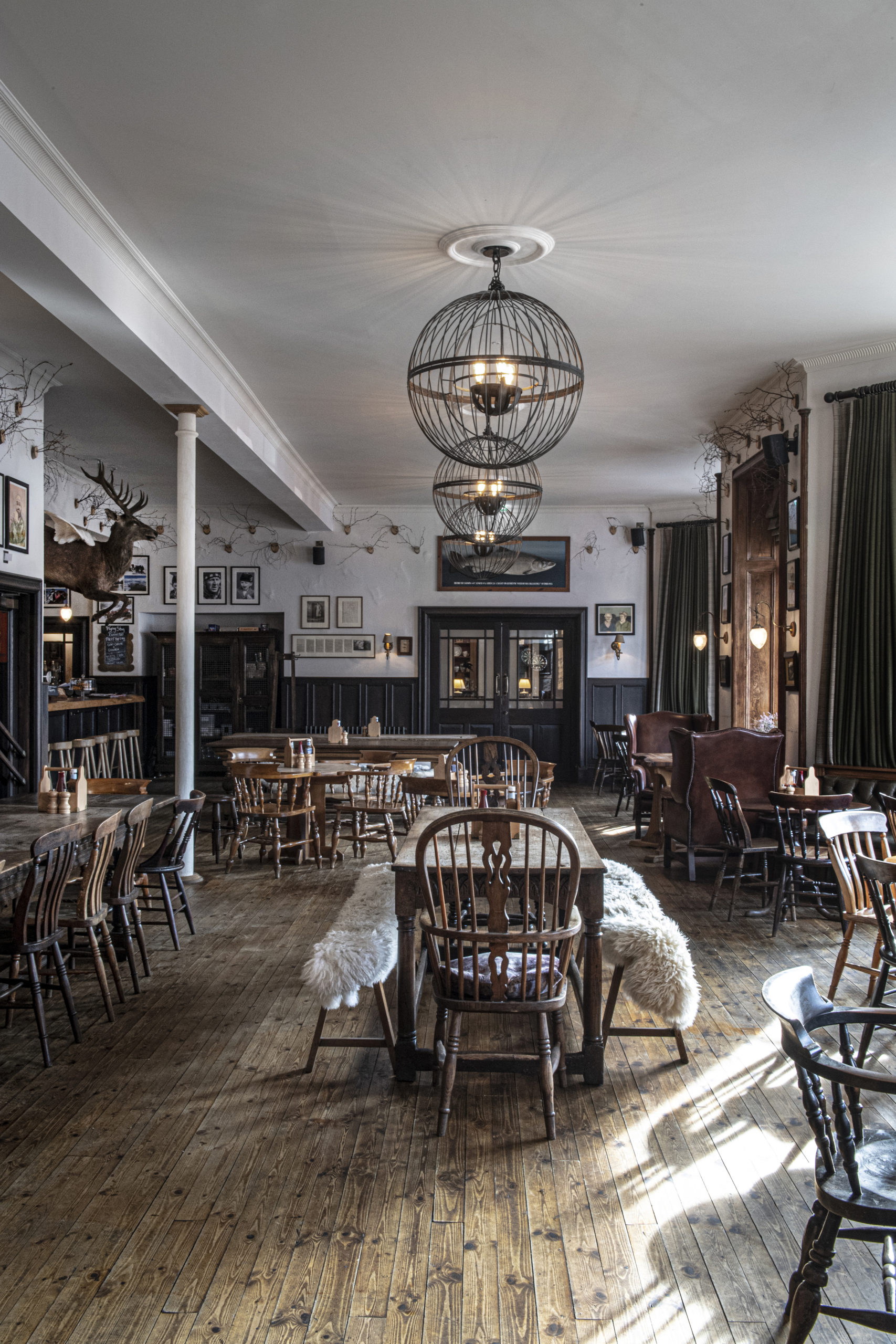 Keeping guests safe and the extra touches
With all the procedures in place to keep areas as sterile and clean as possible, ensuring the luxury service and experience The Fife Arms is best known for has been challenging. And while the team will work tirelessly to ensure the service is as flawless as ever, Federica has made some changes to ensure customer safety.
She said: "We had a few people working throughout furlough to get the hotel prepared for reopening and we've got all of the practices in place. We're trying to keep it to two metres and we have sanitising stations, one-way systems and more. We stripped the rooms of the unnecessary decor so there's no decorative cushions, blankets and that sort of thing to ensure guests feel as safe as possible.
"We've always provided picnics from the beginning but we wanted to give it a more bespoke character. We're all about quality service and you've almost got this less glamorous experience at the hotel because of having to sanitise, wear masks and so on. We've also tried to make it easy for the guests who can check online, sign registration forms etc.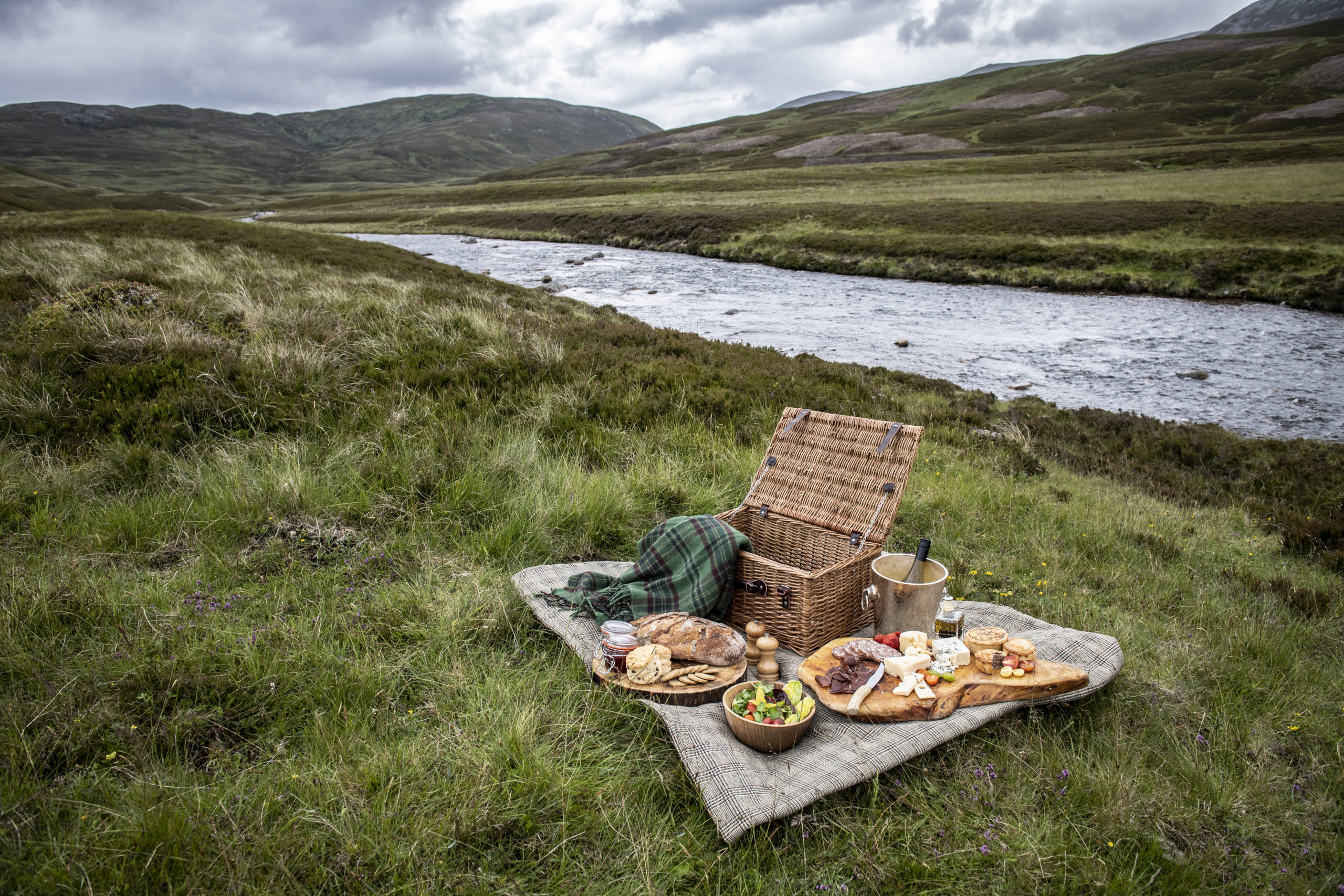 "Missing that personal touch, we've introduced a few new things like The Highland Picnic to create this bespoke experience. It's a sophisticated offering with salmon tastings, salads, cheeses, charcuterie, oatcakes. It's like a Scottish picnic really showcasing all we have to offer. They can have it totally bespoke and because people want to be outdoors more we thought it would be perfect for guests.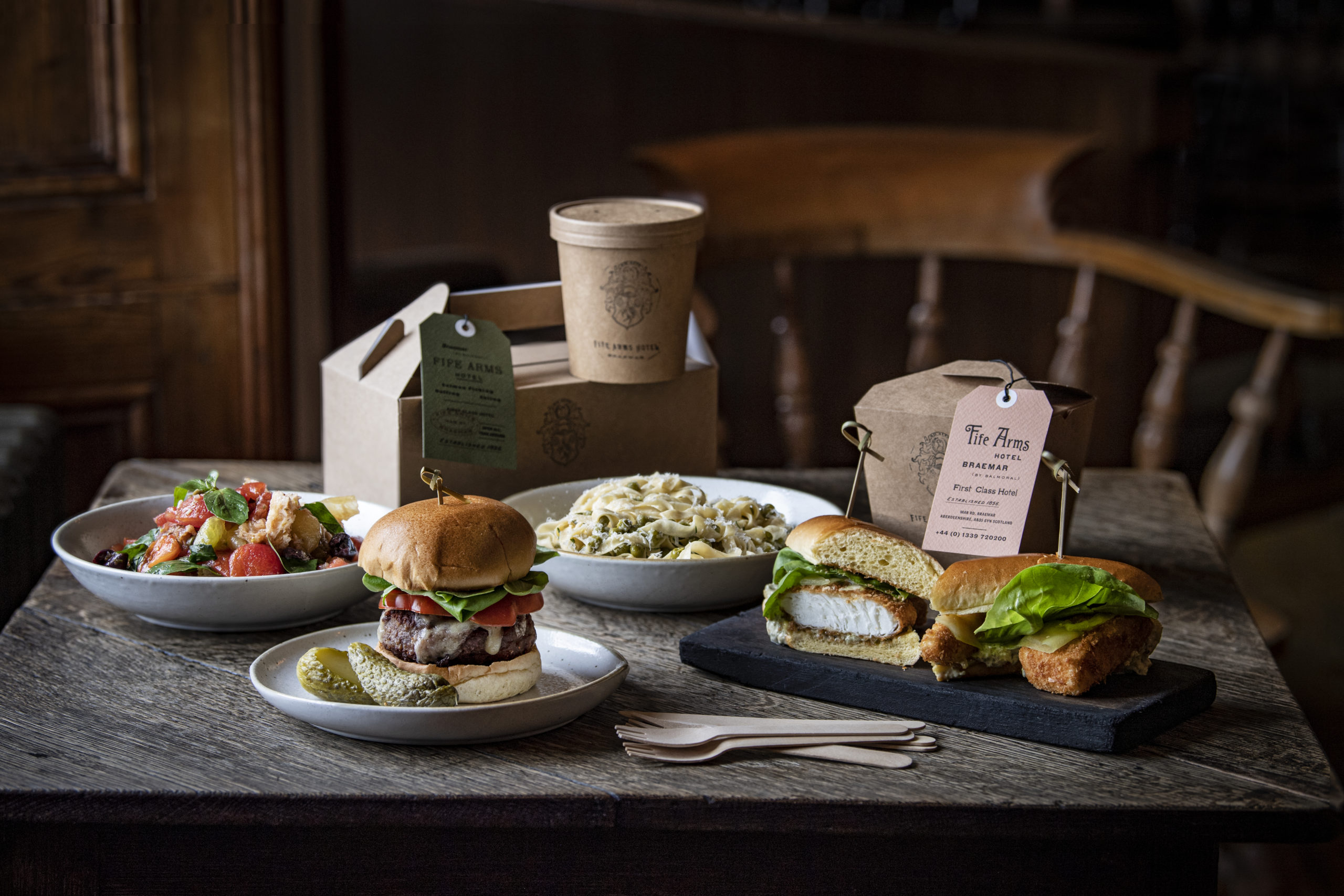 "Before July 15 we started a takeaway service from The Flying Stag. We're going to continue it due to its success and it will be available from noon to 8pm Monday to Saturday. By doing that, anyone can come and get something for their lunch or dinner and still get a taste of The Fife Arms.
"We have also relaunched our Sunday lunch, Sunday at the Fife. it's all about the roast – there's going to be multiple roast options, as well as fish and a vegetarian roast, too. It will be available throughout The Flying Stag or The Clunie and it will be a real feast. We've updated the food offering in the bar which means people can enjoy more snack options like crackling, olives and that sort of thing. The classics will remain and we'll have salads and sandwiches for someone looking for something quick."
Customer confidence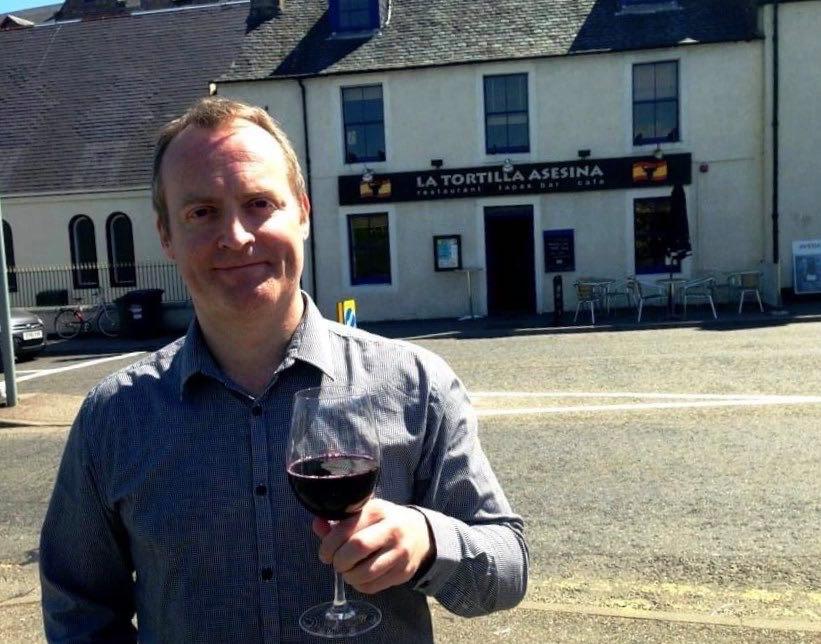 In Inverness, businessman Duncan Chisholm, owner of La Tortilla Asesina believes the success of eateries across the country will be dependent on customer confidence, something he thinks will be back within the next two months.
He said: "I think bounce back is going to be fast. It is all about customer confidence. No matter what we do to put up screens, separate the tables and have different systems in place, it's more about how they feel in going out again. I think that will come back fast. I'd say in two months time and we'd be back to normal. That's dependent on government guidelines of course just in case there's a second spike or a relaxing of guidelines."
However, when reopening, Duncan had pictured a swarm of people arriving in masses to his venue (similar to those images published in England) which was not the case. Relieved, Duncan and his team have managed to meet the demand of locals and tourists, too.
"Things went really well when we reopened on Wednesday. The dynamic of reopening has been very interesting," said Duncan.
"My first thought was the minute we got a dining indoors date that we'd be snowed under. I guess I saw the images of places in England of some crazy bar action and I thought 'crikey, this might be very difficult', but our experience has been that it hasn't been that mad. There's a lot of interest, but not crazy interest.
"This time normally we've got tonnes of tourists and I guess there's not many of them just now so that is accounting for the difference. It has all been pretty controlled, they are calling, booking, and being tolerant of the fact we may have a smaller selection and might work different. It's all been pretty straightforward.
"We have had walk-in's which has been a bit of a surprise, and we've even had some tourists which was surprising. During lockdown, around a month ago before we were even open outside we had tourists come in and try order takeaway food. We didn't know where they came from but there were a few families which was quite unexpected."
Adapting to life after lockdown
Adding in three tables outside so he could serve customers last week when outdoor venues were allowed to reopen, inside there are 11 tables of two, cutting capacity of the eatery to adhere to social distancing guidance.
With the saving grace of takeaway also offered to those who aren't quite ready to venture back out to eateries, Duncan says he's happy with the way the business is operating at the moment and will retain the takeaway service.
He said: "We've had a lot of advanced bookings and people are definitely booking ahead. I guess they are aware there's less tables and so they are booking ahead. The reality is, we still have plenty of spaces so they don't need to be concerned. It's not that difficult to get a table.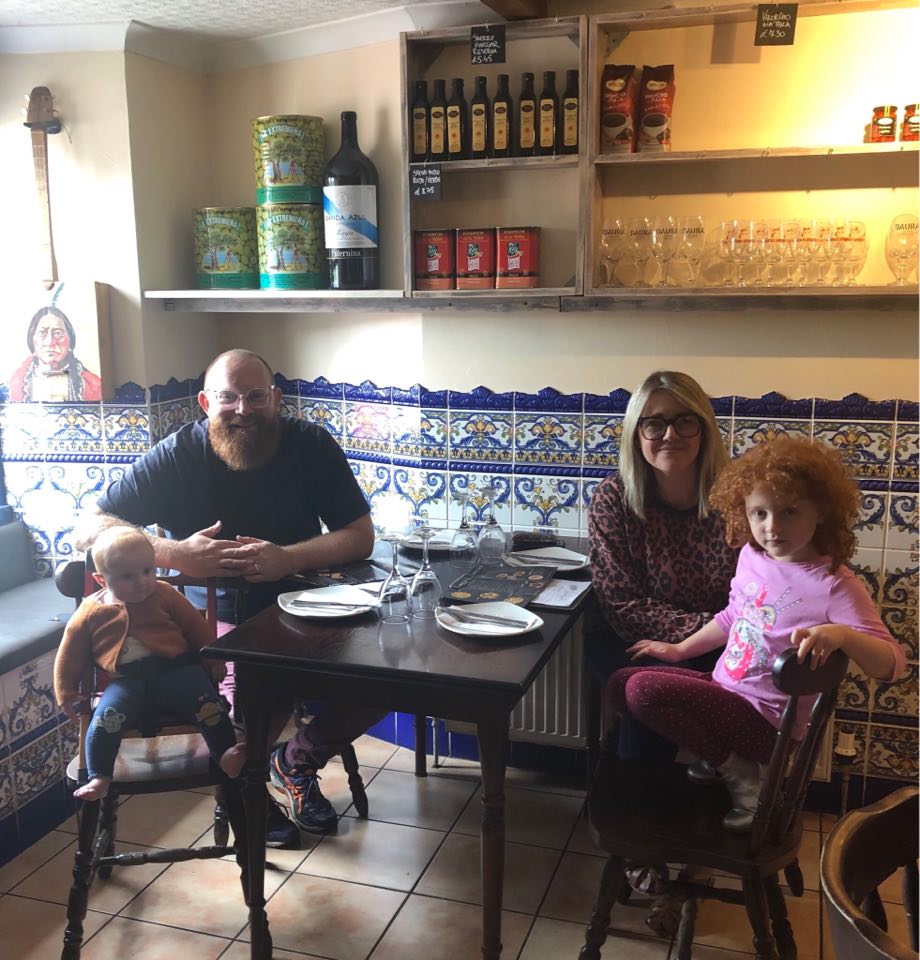 "The whole restaurant booking system has changed as a result of lockdown. We offered delivery and takeaway when restaurants had to shut. We had the ability to do that, but was something we wanted to do more of. We do delivery paella and I think there's a real future for that. We instantly offered it and it went so well.
"We had to change our timings and now we're putting the two together we've really had to consider the whole operation. The interesting thing is we now have to cater to both types of customer, those sitting in (be that inside or outside) and our delivery ones. Every customer now gets put into the same booking system so the kitchen can cope with it.
"Once the restaurant gets back up to full speed I think we're going to have to get a new kitchen out of town for the delivery side of things. We've been quite lucky and the circumstances have actually suited us."