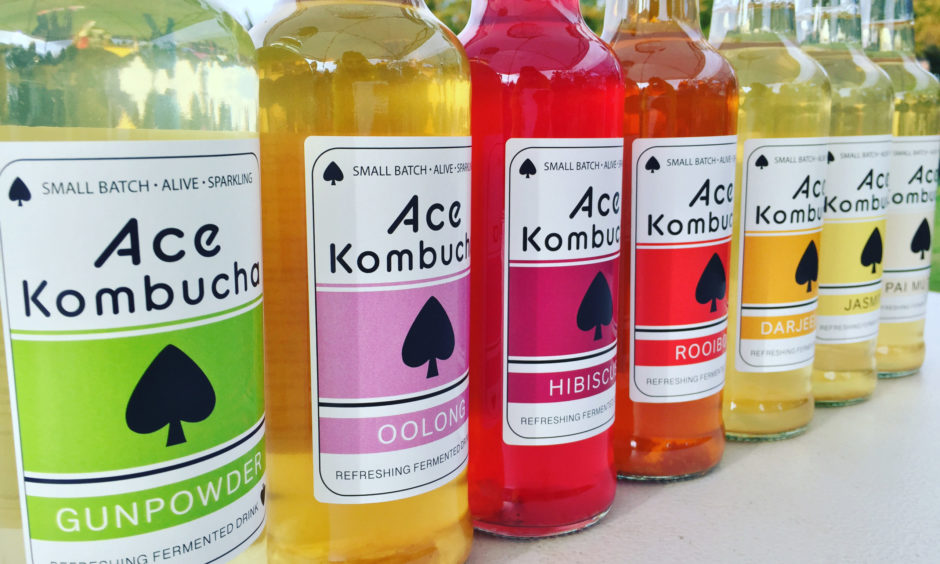 If you haven't tried the fermented drink, these independent Scottish businesses will give you good reason to do so. From bottles to bar taps, this is their journey…
For the past few years more and more people have been turning to low and no-alcohol drinks for meals out and occasions.
With Scottish drink driving laws stricter now than ever, it's no surprise our attention has turned to soft drinks and mocktails. And as far healthier substitutes go, kombucha provides a good alternative.
The rise in wellness and mindfulness has also played a big part in the rise of Scottish kombucha firms, with many of those behind these businesses looking to offer a high-quality soft drink.
According to findings by Market Study Report, the United Kingdom kombucha market is expected to surge with a CAGR (compound annual growth rate) of 20.64% over the forecasting years from 2019 to 2027. And Market Data Forecast found the European market was worth around nearly £180 million in 2019 and is expected to reach roughly more than £580 million by 2025.
While many local firms may produce on a small scale currently, the opportunity to grow is clear.
Made using a SCOBY (a squishy symbiotic culture of bacteria and yeast) base, kombucha uses four additional ingredients; tea (usually black or green), sugar, and water.
But what is it about this fermented drink that people can't get enough of?
---
Ace Kombucha
Based in the Cairngorms National Park in the north-east, Ace Kombucha partners Lisa and Ewen Riddell have been working for the past four years to raise the drink's profile.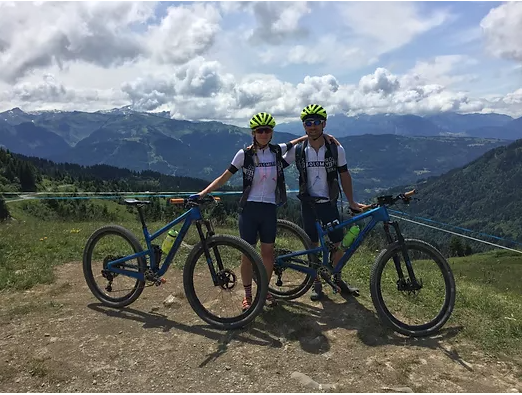 Living in America for more than a decade where she fell in love with it, it wasn't until she returned to Scotland that Lisa knew she had to create her own kombucha brand.
She said: "I lived in America for over 11 years and in the US kombucha is huge. When I moved from Oregon to LA, which is the home of health and wellness, I noticed everyone was drinking it. I'm an athlete and used to be a semi-professional cyclist so I really care about what I put in my body.
"I came back to Scotland at the end of 2016 and couldn't find kombucha anywhere – not the good stuff anyway. I wanted to make kombucha which was as traditional as possible and not force carbonate it or add a bunch of flavouring to it. It's just based on quality loose-leaf tea. My partner and I tested out a lot of them to get the right flavour profile.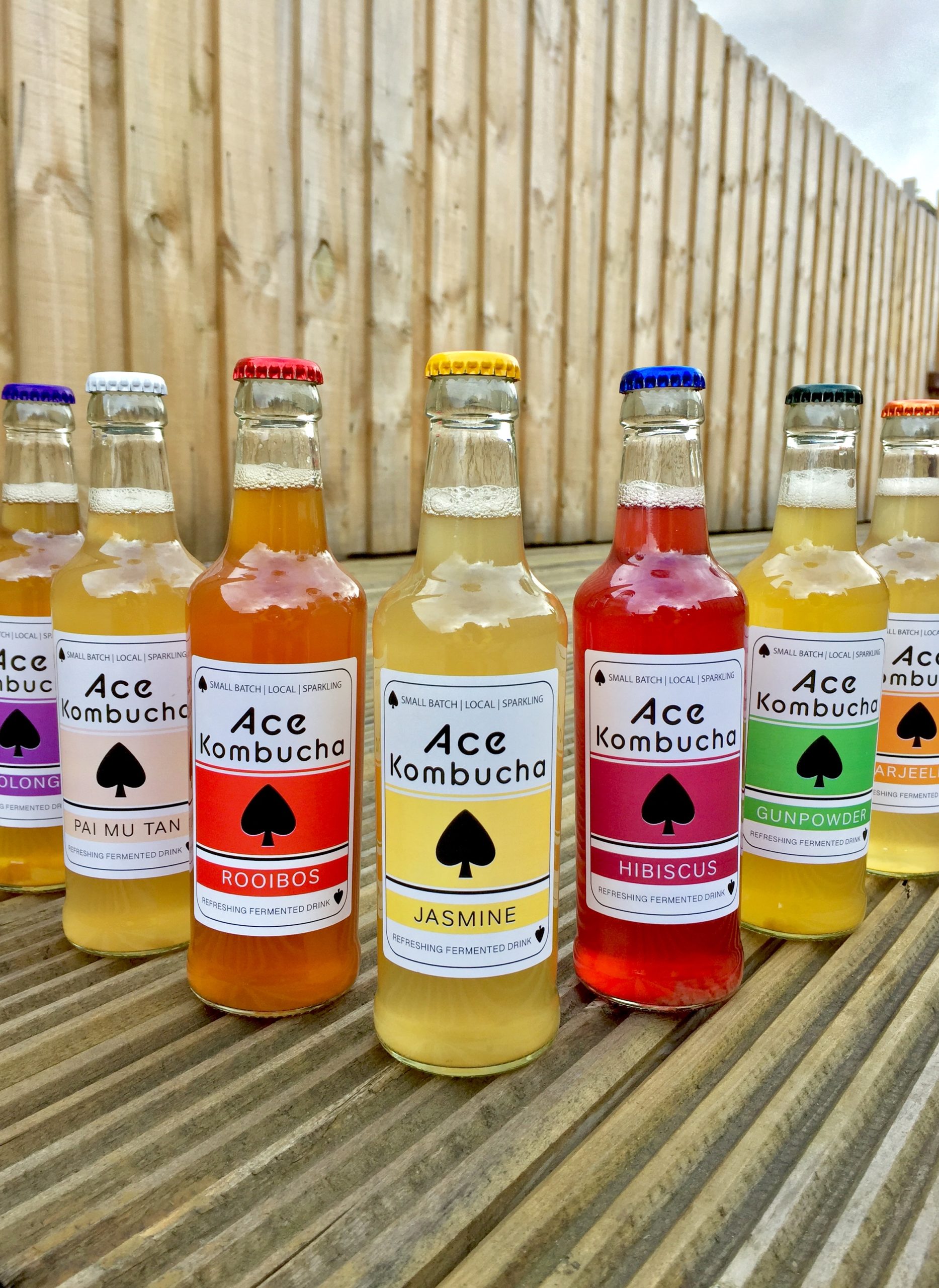 "We've been officially on the go for more than two years and in May 2018 we went to our first farmers' market. At that point it wasn't a known thing in the north-east and no one knew what it was. It's all about education and  it has really just progressed. Now we're in Shetland, the Isle of Skye – all over Scotland really and we're stocked on North Link Ferries, too. With places now reopening business is really starting to pick up."
With more individuals focusing on healthier products, soft drinks popularity has been increasing. In January 2018, Alcohol Policy UK reported around more than three million people took part in Dry January according to a survey commissioned by Alcohol Concern.
And while some people may add alcohol to their flavoured kombucha's, Lisa prefers to use it as a substitute.
She added: "I don't really drink that often and I feel my kombucha I have in the evening has easily replaced it. If you do drink alcohol, a lot of people at the markets had said they had mixed it with gin.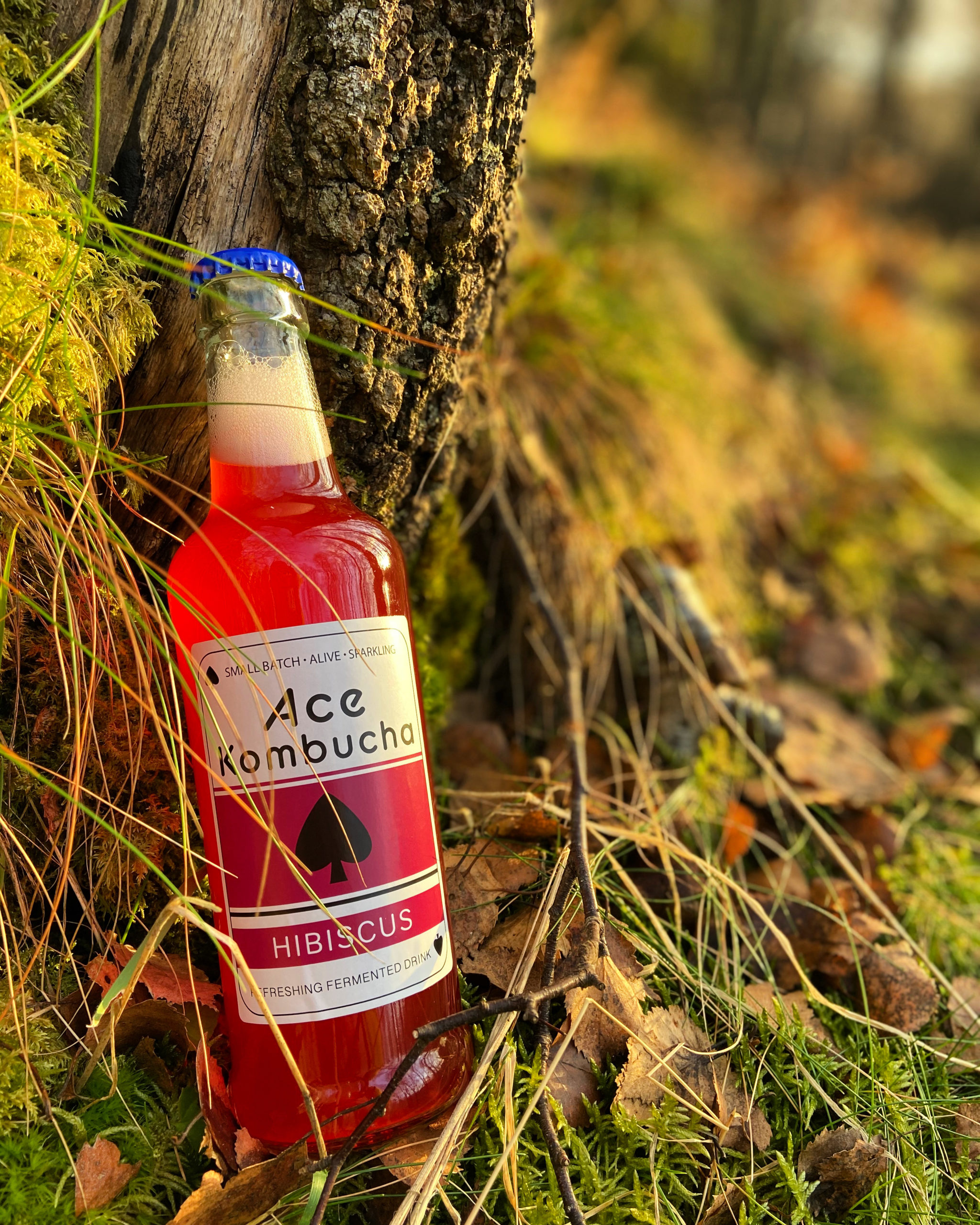 "We have seven flavours and the really popular ones are hibiscus, jasmine, gunpowder and Darjeeling. We want to get people off of rubbish soft drinks and get them drinking healthier drinks like kombucha which is lower in sugar and is fermented and good for gut health.
"We have a microbrewery in our house but we are looking to get premises. We're based in the Cairngorm National Park so finding somewhere near is a little challenging. We make everything my hand and fill the bottles etc. ourselves. I label everything and have done all the design of it. We do all the deliveries, too, and we take a bike and trailer around Ballater for local deliveries.
"There's a whole host of smaller kombucha brands popping up and it's good to see this product taking off in Scotland. There's a growing market for it. Just getting the name kombucha out there."
---
Bad Gal Boocha
Heather Blair, owner of Bad Gal Boocha in Ladybank, Fife has some answers when it comes to the popularity of drinking kombucha rising.
Established in July 2019, the nursing student says the trick to any good version in caring for your SCOBY.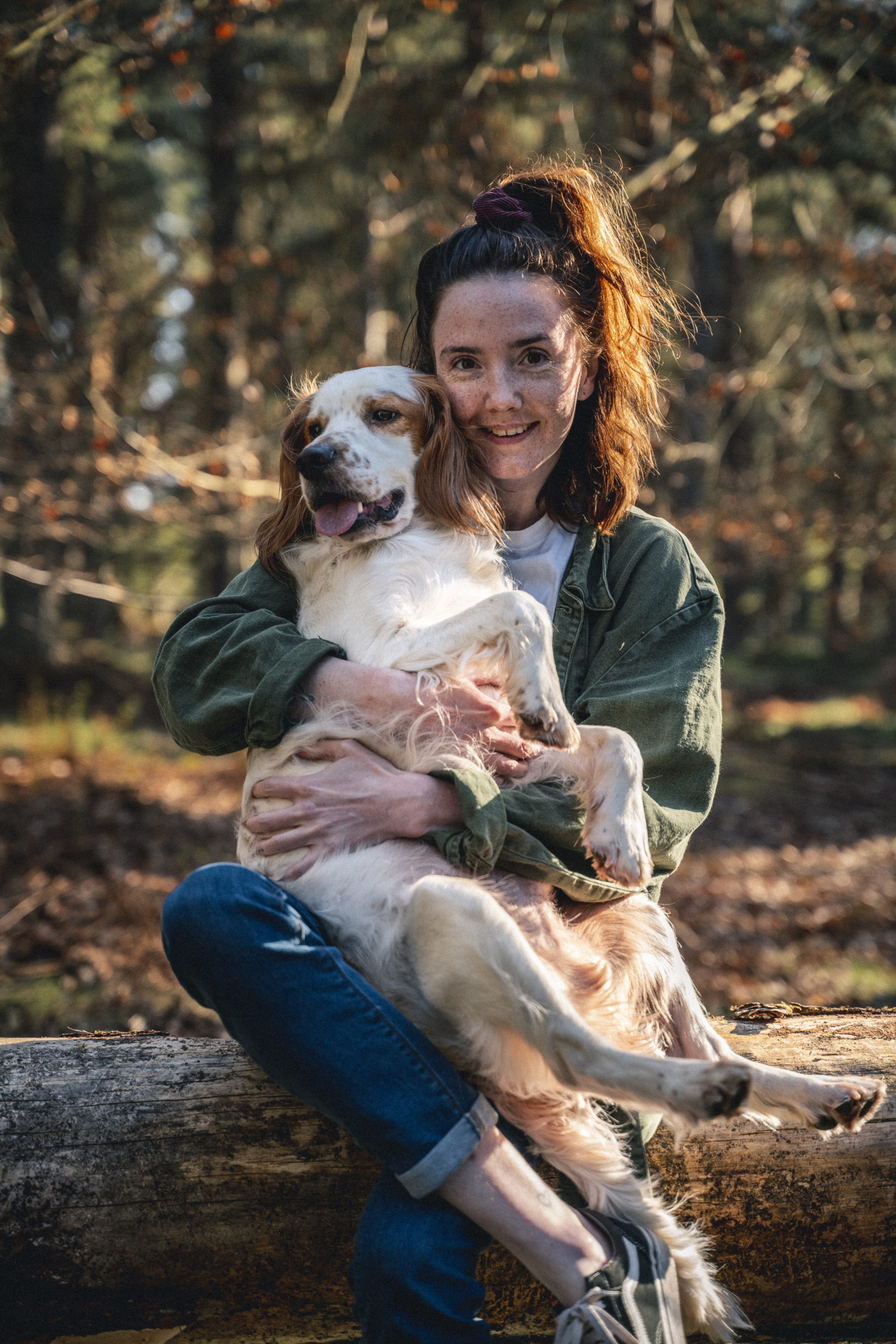 She said: "I make about 300 bottles a week. The demand has really increased from when I started.
"You need to grow your SCOBY to fit the vessel you are working with. We were growing them in little jars and had to move them to bigger pots, so we had to figure out how to do that. If you don't have enough SCOBY covering the top of the liquid when you first ferment, the bacteria gets in and it goes mouldy. We had to grow ours in stages until we got them big enough and then started making another. Once you get one, you get another every time and now we have them coming out of our ears.
"They're super delicate wee souls so it took me three of four months to get our coffee flavour into production as a result."
Looking to bring a unique product to the market, Heather's personal ethical views on sustainability and being as eco-friendly as possible are ingrained into Bad Gal Boocha's operations.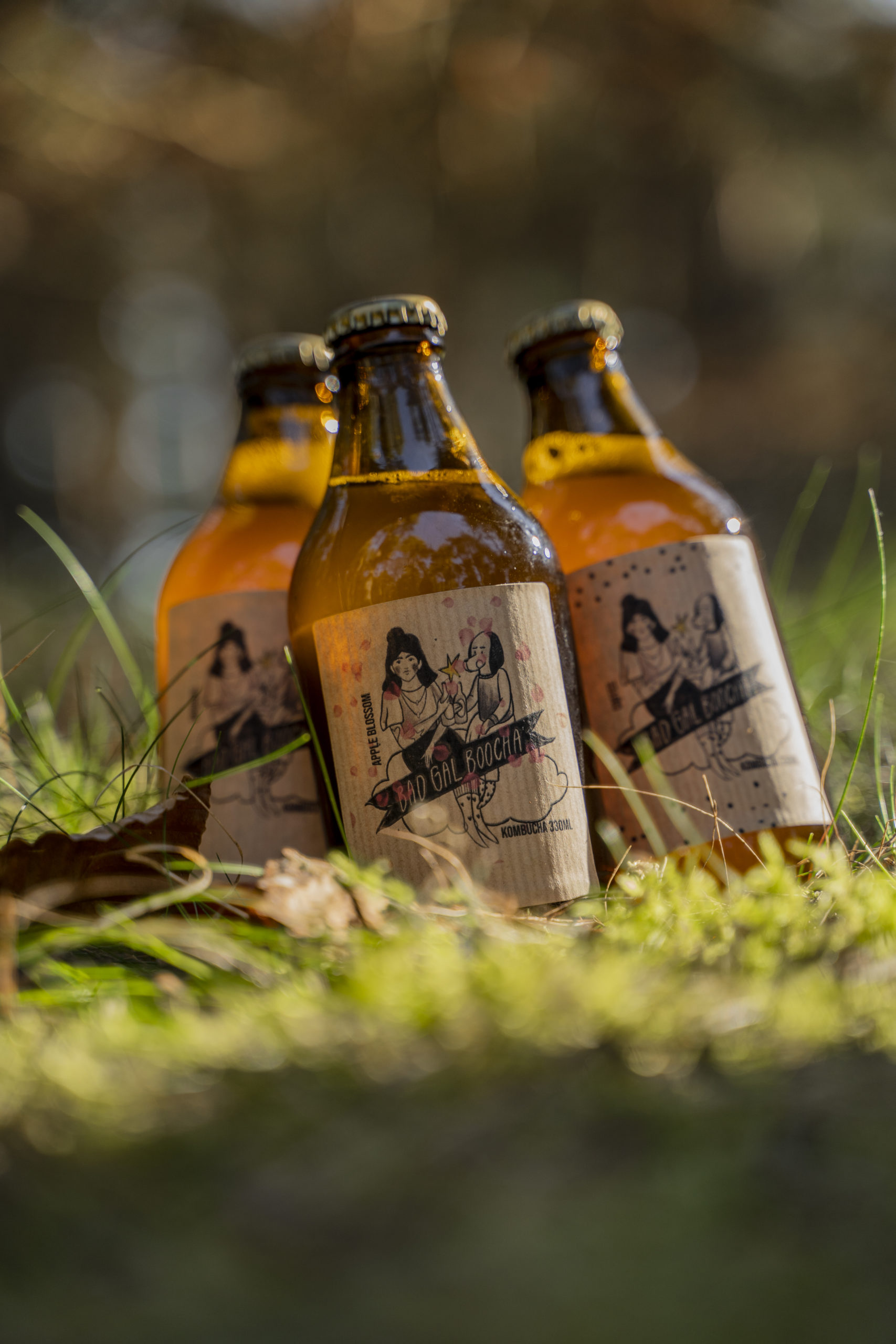 She said: "There was a lot of kombucha on the market but there wasn't anything really that was naturally processed, most of it was force carbonated and wasn't really kombucha but was getting sold as it.
"I do everything by hand – the only energy we use is boiling the water to make the tea. There's only a really small energy usage for it to be made. In terms of packaging, I'm trying to not care about aesthetics as such. If we didn't have the pandemic I wouldn't have gone online as there's so much extra packaging for posting stuff. I prefer selling at markets where you just hand it over. The labels have always been something that has been a nightmare for me – the paper ones still have to have glue with plastic in it to stick them on, so we're going to change them to tags which will be attached with hemp string. Deliveries-wise I try and do most myself.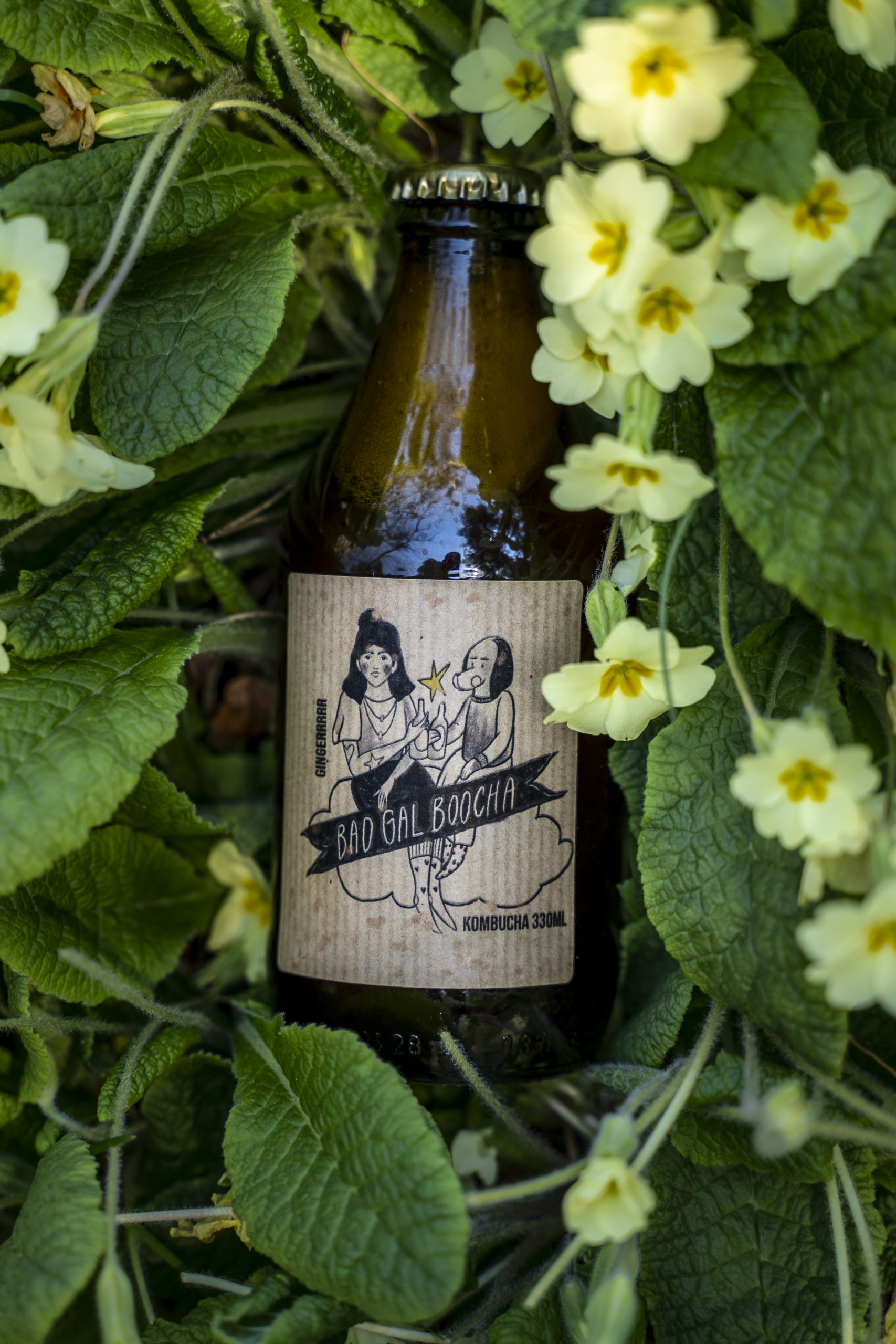 "I operate from my home. We were meant to be getting premises this year but Covid-19 has put that on hold. It's working fine from home and everything here is powered by renewable energy. If we were to move I'd like it to be somewhere off-grid."
Offering consumers a range of flavours, Heather is turning to some more mainstream flavours to help entice new customers into trying the drink.
"We've got plain, ginger, lemon and rosemary and coffee. For the apple blossom flavour I work with Lisa from East Neuk Orchards who supplies me with apple juice," said Heather.
"In autumn we did spiced apple and it went down a treat. We're working on a cola flavoured one just now which is really exciting. Kombucha is so good and trying to make it a little more familiar for people might make it more appealing."
---
Left Field Kombucha
One of the first kombucha firms in Scotland, Left Field Kombucha in Eyemouth was the first brand to build its own brewery.
Run by Jo Jo Easingwood Roberts and her husband Geraint, a former brewer, the duo is proud to see the market landscapes changing for kombucha, a product they are both very passionate about.
She said: "We have a brewery which we built ourselves with chiller space, bottling line and stills. It's a family business and a small batch brewery. It has grown a bit now and when we first started there was only three kombucha breweries in the UK.
"We have fermentation vessels which we brew 1,000 litres in usually, but sometimes we're up to 1,800 litres at a time in the tanks. We have four varieties and the interesting part is keeping them all going. We often get compared to a low alcohol beer, but when you're brewing with four different varieties it's tricky for timing. A lot of kombucha is made with one base tea and lots of things are added in a second ferment, but we've got to keep them running. It's just a balancing act. It's basically brewing a huge pot of tea. It's very artisan in the way we make it."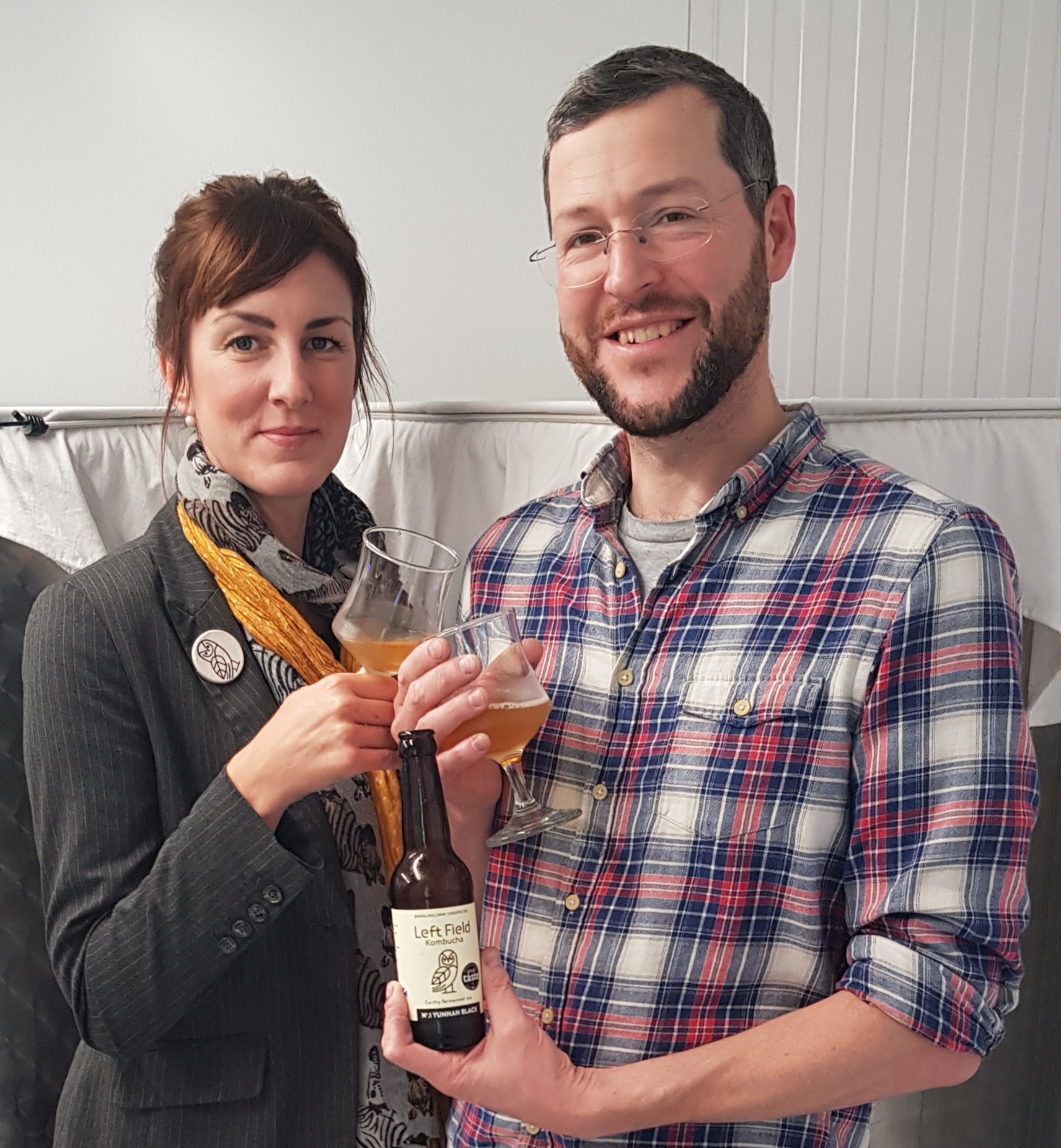 Starting the business in January 2016 and launching their own brewery, Jo's hometown was the perfect place to set up Left Field Kombucha given its rich history with tea smuggling.
"We moved back to my hometown of Eyemouth where the brewery is when I was expecting our second child. There were so few options that were interesting that weren't alcoholic. My husband was a beer brewer and had a real interest in fermentation and what you could make without it being booze. We also loved tea and decided to start making kombucha at home in January 2016. We started from our own kitchen. We use really amazing teas and don't add anything to them. Eyemouth has a huge tea smuggling history so our first kombucha used a Chinese tea.
"We started selling on draft at farmers' markets in Edinburgh from July 2016 and grew it from there. We went into bottling in early 2017 and there weren't many people doing it back then. Left Field was the first kombucha brewery to go on draft in a few different bars – that idea takes longer for people to understand, a soft drink like kombucha on tap in a bar. It has been on tap permanently in The Belle in Glasgow and people seem to prefer the experience of it with having a head on draft.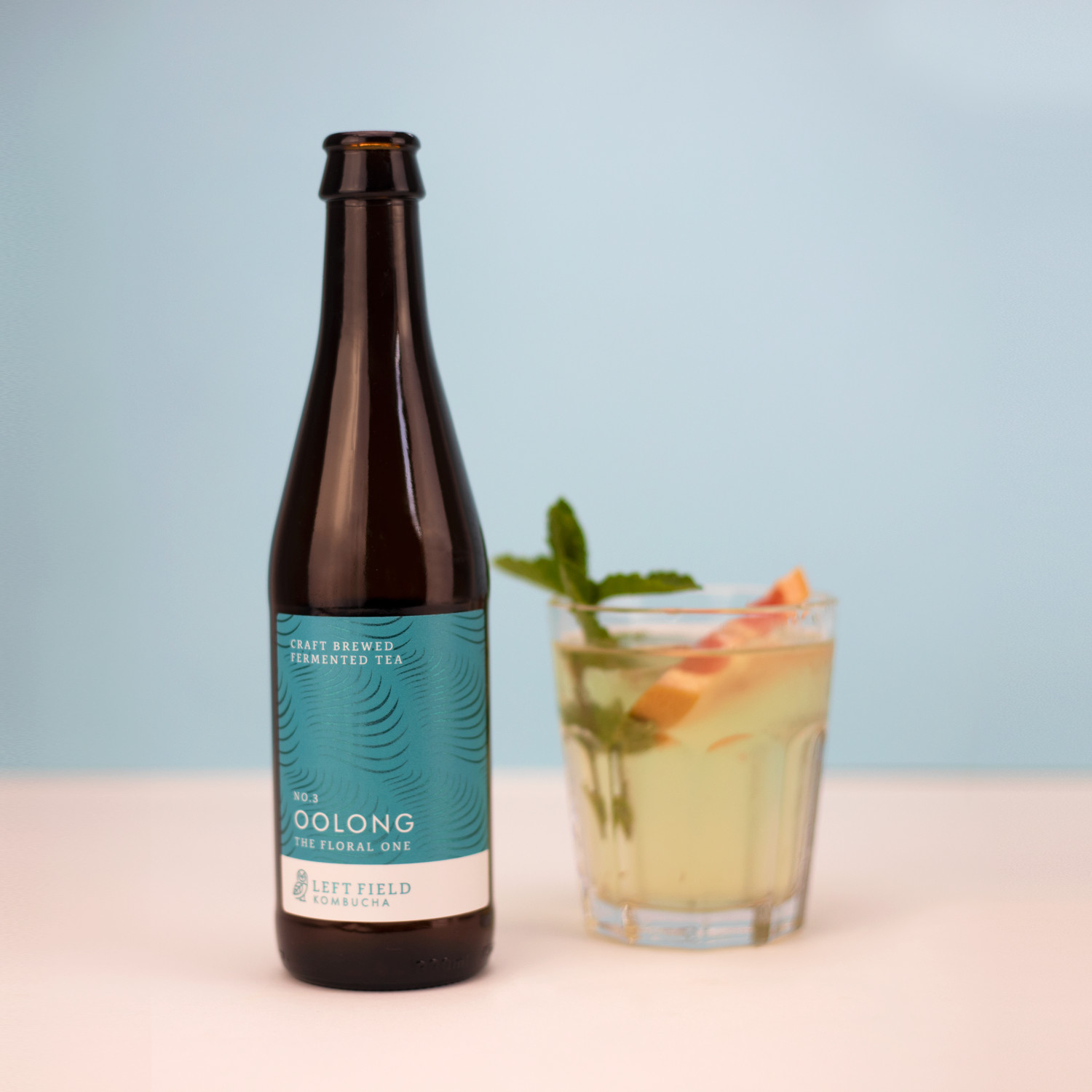 "We do a lot of direct sales to customers and we're also looking into getting into Europe a bit more, too. Distribution has been more minimal just now but lots of people have been buying online."
But what is next for this growing market? Will the low and no movement be what the kombucha market needs to secure its space on the shelves of bars, restaurants and stores alike?
Jo added: "It was firstly seen as a health food staple but with us, we package it in a beer bottle so that it could sit alongside other things on a bar for those who don't want to drink alcohol. I'd like to see it more readily available in bars. We've done a kombucha-matched dinner before and it was great – it really just showed how it could be served.
"The low and no movement is very much where kombucha sits and more people are looking for more healthier drinks and food. All the healthy aspects of it are there, and fermented stuff has been increasing in popularity which is also really good."
---
Clever Kombucha – Glasgow
Packed with a multitude of vitamins, this premium sparkling living tea is full of vitamins, minerals and organic acids.
Featuring flavours including original, ginger, lemon lavender and lime sea salt, Clever Kombucha also boasts its own taproom where customers can grab a refillable growler to take home – or stay and enjoy a glass or two.
Learn how to make your own homemade kombucha….
Why gut-loving kombucha is taking the soft drinks market by storm, and how to make it