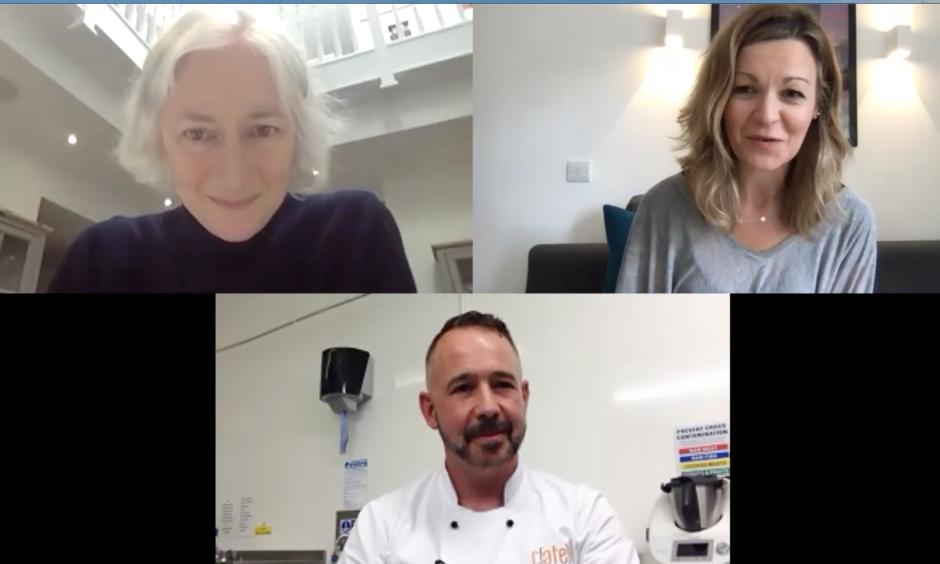 Two leading lights from the city's hospitality industry, Carina Contini and Barry Bryson, talk to Clare Johnston about the "massive" impact of the international festivals' absence this year – with the ripple effect stretching across the country.
The annual international festivals bring in hundreds of millions for Scotland's economy and are the lifeblood of Edinburgh's restaurant industry – with some city centre eateries taking in around a fifth of their revenue in August alone.
The festivals' economic contribution was underlined in an impact study in 2015 which reported audiences of 4.5 million, second only to the Olympics in terms of international events. The study also highlighted the festivals' role as a tourism gateway to the rest of Scotland. And as hotel prices have risen in the capital, that gateway has widened with visitors choosing to stay further afield, travelling in to the shows from Fife and other neighbouring regions.
The economic contribution of the festivals was then estimated at £280 million in Edinburgh and £313m for Scotland in total, but more recent estimates have put the total contribution to the national economy at closer to £1bn, with £500m direct spend in the capital alone.
The report from the Centre for Economics and Business Research highlighted a "multiplier effect" contributing a further £560m to the local and wider Scottish economy.
Among the beneficiaries of this spend are Edinburgh's restaurants, hotels and bars which recruit extra staff to cope with the rush of demand, particularly in the city centre, with significant numbers of visitors then travelling on to other parts of Scotland.
The knock-on impact of the festival cancellations and sudden fall away in tourism has already taken its toll with several prominent eateries, including Tom Kitchin's Castle Terrace, and The Tower restaurant on top of the National Museum of Scotland, having closed permanently. With around half a million residents, and more than 4.5m visitors, it's not hard to see the scale of the problem the city's hospitality industry now faces.
On Thursday (July 23) festival season would have got under way with the Edinburgh Jazz and Blues Festival, followed by the Art Festival and then The Military Tattoo, International Festival and Fringe and later, the Book Festival, running across those big three weeks of August 7 to 31, with the TV Festival added for good measure in the final week.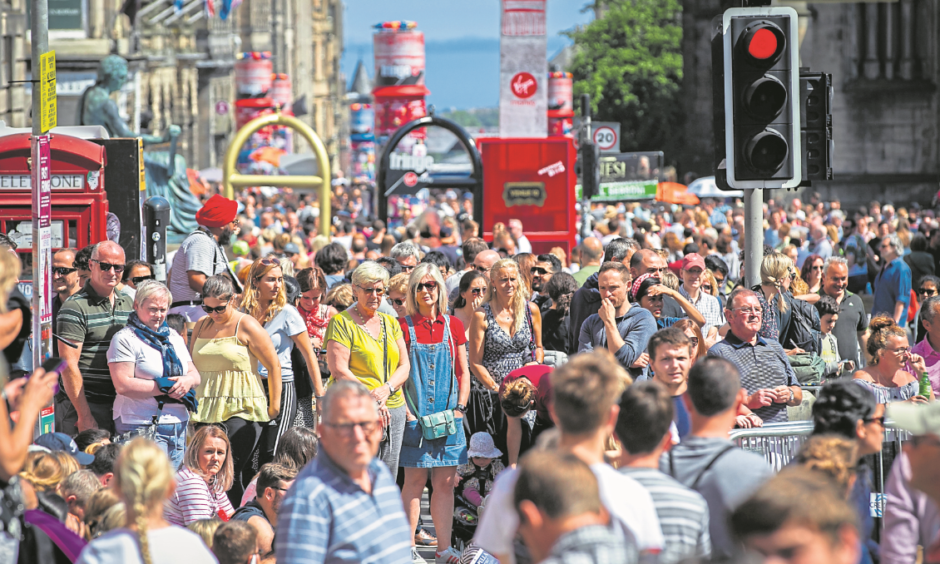 With three city centre Edinburgh eateries – Contini on George Street, Cannonball Restaurant & Bar on Castlehill and The Scottish Café at the Scottish National Gallery – Carina and Victor Contini have been heavily involved with the festivals and take a 20% of their annual revenue during the main International Festival and Fringe weeks.
The impact of its absence this year, says Carina, is "massive".
She explained: "We partner with National Galleries of Scotland who have their summer blockbuster every year which is a major draw for visitors throughout the UK and internationally. We partner with The Tattoo, up at Canonball – we have been looking after their ticket-holders for private dining in the building because it's a cordoned-off area, for the last five years now so that's massive. On George Street, it's the Book Festival, so we have been massively affected – 20% of our income normally is delivered in three weeks of the year so it has been a fundamental shift for us.
"Particularly on George Street where we have an international landlord, the premiums that we pay in rent have always reflected the fact that the city is an international city. Our rent is £175k a year, that's our starting point without electricity, rates, gas, wage bills.
"We've held an international presence as a city which has been wonderful to be able to be the familiar face for these visitors for many years. We see people perhaps 30 times a year but it will be twice a day five days a week over the three weeks of the festival. To be able to hold on to that loyalty from customers has been massive over the years. They have supported our businesses and it will be a shift to get back.
"I don't think we could ever live without them but we're not going to be able to attract the same volumes. It will take time to get used to travelling again. Maybe next year we'll be back bigger and better, who knows? We need to instil confidence in the local community first and international travellers afterwards, but it has impacted hugely."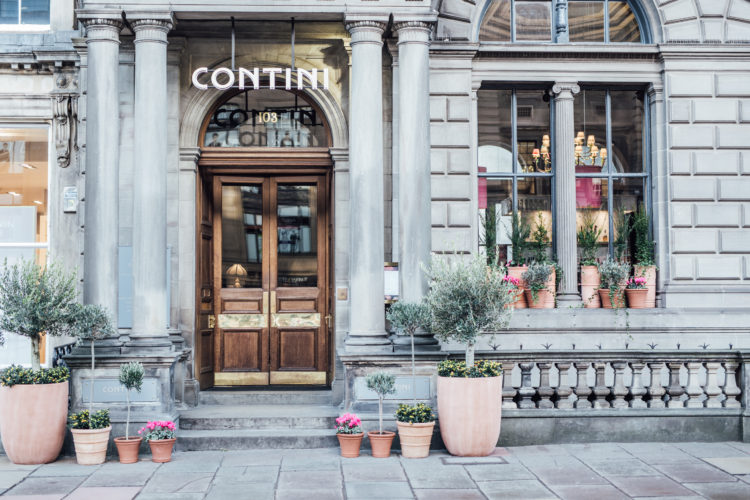 Private chef Barry Bryson, whose Cater Edinburgh business provides catering services for events and venues across the city and beyond, says his side of the hospitality sector has been similarly hit.
He said: "I'm a micro business and we've worked with some enormous firms over the years who have been sponsoring an event or are part of an event themselves so none of that's happening this year.
"The key one for me is the Book Festival because I've been partnering with them on events for 11 years so that's a big one. Like Carina, we do probably 15-20% of our annual turnover within these three weeks, so it's a different business model but a similar story."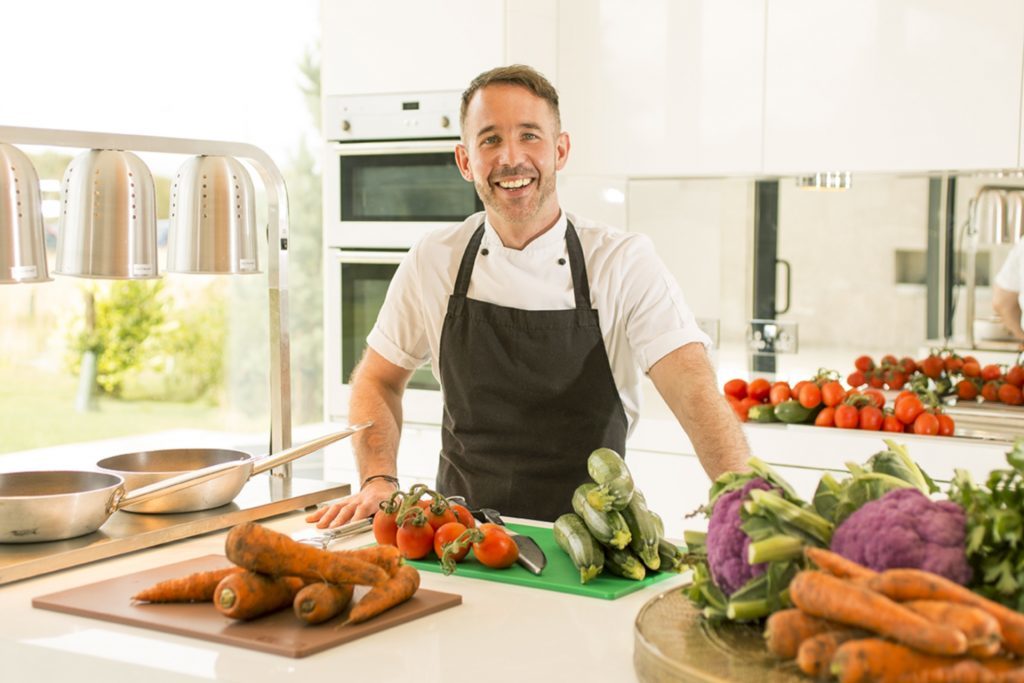 And for Barry, another overlooked tragedy resulting from the sudden loss of tourism is the resulting closures of valued suppliers.
He said: "It's not just restaurants and bars closing, it's also suppliers. Carina and I spend a lot of time agonising over produce and cultivating strong relationships, and just a few hours ago I found out that someone I genuinely loved purchasing from is no longer going to be able to do it. We've heard about Hendersons, Castle Terrace and the like closing. These are all bad things for the city because Edinburgh has cultivated this phenomenal reputation for food. I'm worried about what's coming."
While Carina welcomes the VAT cut announced recently by Chancellor Rishi Sunack, cutting the consumer tax from 20% to 5% for six months, and the "eat out to help out" meal discount incentive for August, she believes ongoing support is going to be vital for the industry with the prolonged absence of city centre workers hampering the recovery.
She said: "The impact of the festivals, is not just Edinburgh. [Tourists] will come here for a few days and they'll got to other parts of Scotland and if we're not able to drip feed from the epicentre it's not just our centre that will be suffering it's wider communities and suppliers.
"Hospitality as a whole needs more support. The VAT cut we've just received is going to be incredible. When Gordon Brown gave us a cut in 2008 that fed our family, it was pivotal. So the VAT cut is amazing but the difference is customer confidence. We are focused on bringing our customers to us. We've done Contini at Home taking food to customers and it's been a lovely thing to do and we'll continue doing it for as long as customers want but we need to instil this confidence because if we don't get back to some sort of normality..
"Our suppliers are desperate for us to start buying again. The amount of smoked salmon we would have been buying from one of our suppliers just to supply the Tattoo would be two years of normal breakfast trade to go through.
"The £10 [discount scheme] is quite cumbersome from an admin point of view but we think it will encourage people to go out. It would be better if we could encourage people back into work. Monday, Tuesday, Wednesday is normally a business audience.
"We will survive this if people start behaving the way they did. We're not going to make lots of profit, but we will survive if we get the volume of local business. If we don't get that we're in real trouble going forward."