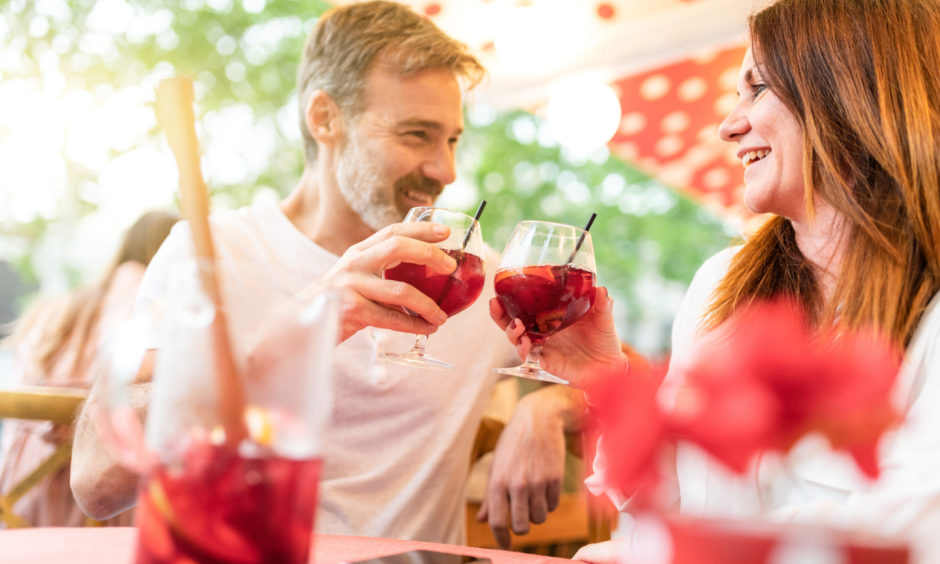 You might not get the opportunity to travel to mainland Europe on your holidays this year, but by making some of your own sangria you can bring a small piece of Spain to you.
When you think of Spain, you think of holidays, beaches and, of course, sangria.
Unfortunately, due to the outbreak of coronavirus and quarantine restrictions on people returning from the country only having been lifted earlier this week, far fewer people will be heading there from the UK this year.
But that doesn't mean you can't bring a little bit of the Spanish sunshine into your own home by making some delicious sangria.
This fruit punch is a holiday favourite, combining red wine, chopped fruit (preferably apples and oranges, but you're free to experiment, we won't judge) and brandy, as well as lots of ice. Its name is believed to come from the word "sangre" or blood, due to the drink's dark colour.
Although the origins of the drink is unknown, they can be traced back to the 18th Century when early versions were not only popular in Spain, but also in Greece and England.
This amazing drink, ideal for you to sip in the garden on a sunny afternoon, is easy to make and you will be delighted by the results.
Start this first thing in the morning and you will have a delicious sangria by mid afternoon.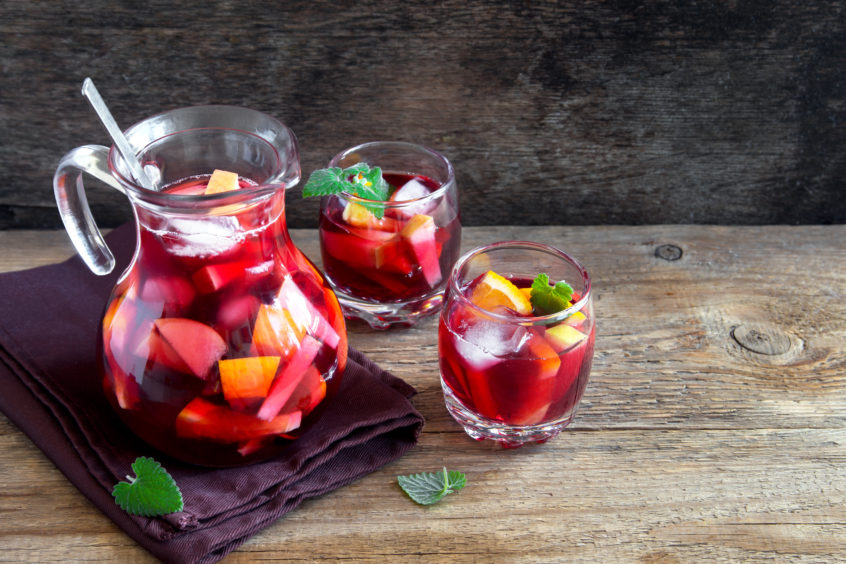 The best and easiest sangria
Ingredients
2 green apples, diced or sliced
2 large oranges, in segments
2 tbsp lemon juice
2 tbsp caster sugar
1 bottle of red wine
150ml brandy
500ml of lemonade or sparkling spring water
Ice
Method
Get yourself a large pitcher and add your apples, oranges, lemon juice and sugar and stir to combine.
Add the wine and the brandy and stir again before placing in the fridge to allow all the flavours to combine for three to four hours.
When you are ready to serve, pour in the lemonade or sparkling water, fill the pitcher with ice and give it a really good stir.
Enjoy!
Tips: You can use any kind of wine, and also white or rosé if you would prefer. Allow to soak overnight if you can for the fruit, wine and brandy to really combine.