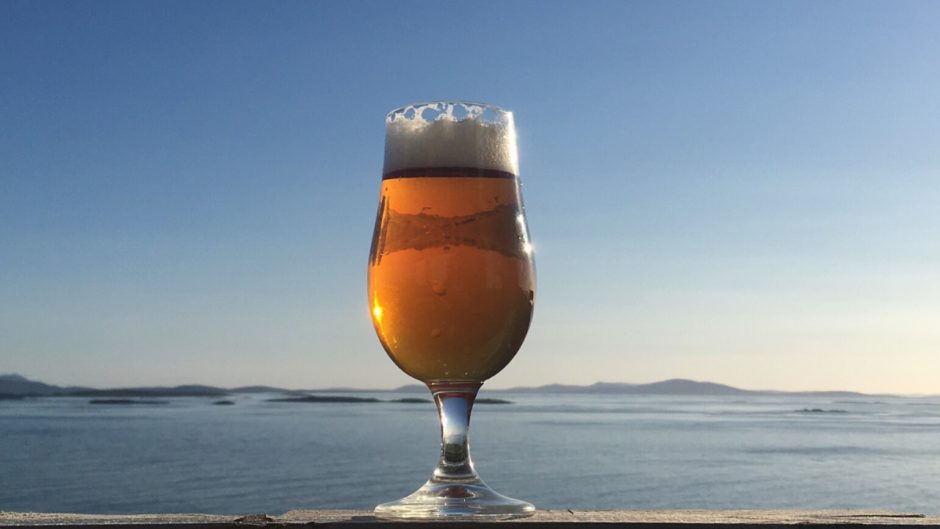 Isle of Harris Brewery brings new flavours to Scottish island amidst Covid-19 outbreak. Julia Bryce finds out what is in store for the small-scale business and how launching during a pandemic is going.
Relocating to the Isle of Harris six years ago from a busy life in Oxfordshire, Nick Helfrich and family already had a seed of a business idea which has now come to fruition.
Having fallen in love with craft beer almost 20 years ago, Nick and his wife Anna took the chance to launch a new brewery on the island during lockdown having put their scheduled Easter announcement on hold.
Based on the south-eastern coast of Harris near the village of Rodel, Nick and Anna have built themselves a brewshed at their croft where they produce 10 different brews as Isle of Harris Brewery.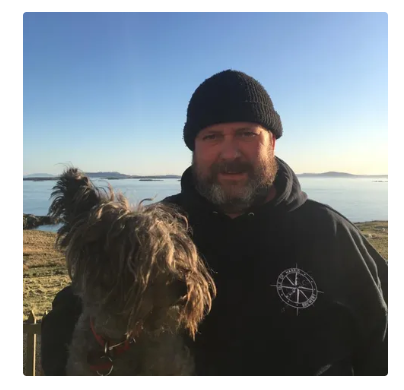 He explained: "We moved to the Isle of Harris from a busy life in Oxfordshire six years ago in July 2014. A few years later we found our house (which we're currently renovating) and started with building our very own brewshed. We've had our logo and website domain name for a few years now. My wife Anna is responsible for all things branding, with a little help from our two teenagers.
"The brewery has been a plan of ours for about five or six years. I work as a plumber/heating engineer and have been doing that since 1988. I quite enjoy it but as I am getting older it's more difficult to squeeze into small spaces like I used, too."
Why now?
The implementation of lockdown across the UK in March meant Nick and family thought they would have to put their launch on hold indefinitely, but when he realised more and more people were ordering beer online, Nick decided to release his offering mid-lockdown.
While operating on a remote island has its benefits, Nick's first challenge was ensuring he could get his products to the UK mainland quickly and cost-effectively.
"I'd been thinking about a small brewery for a while and just decided to go for it. We were originally aiming for an Easter launch to coincide with the tourist season kicking off but when Covid-19 came about we kind of ruled it out until maybe next year," said Nick.
"A few weeks in we realised that we should just go for it anyway by offering to deliver the beer. We thought, 'What have we got to lose?'. Currently we are able to post anywhere in the UK with the help of Woody's Express Parcels who are a fantastic company who help keep the islands moving. It obviously costs but we can get a box of beer down to the south for little over £15 including packaging etc.
"They collect from us and then it travels almost sixty miles up to Stornoway, then has a two and a half hour ferry ride to Ullapool, and goes onward to Inverness and beyond. This can all happen pretty quickly and the beer can reach the south in three or four days, obviously longer if the weather decides to have a say.
"Starting during lockdown has been easier than some may think. We've not had to change the way we do things as we're already doing them within the 'new normal.' It'll be weird for us the other way when (hopefully) one day we can welcome people to visit us. We currently only sell online via our website but because of the current situation, it means lots of companies are doing exactly the same so it has worked very well so far."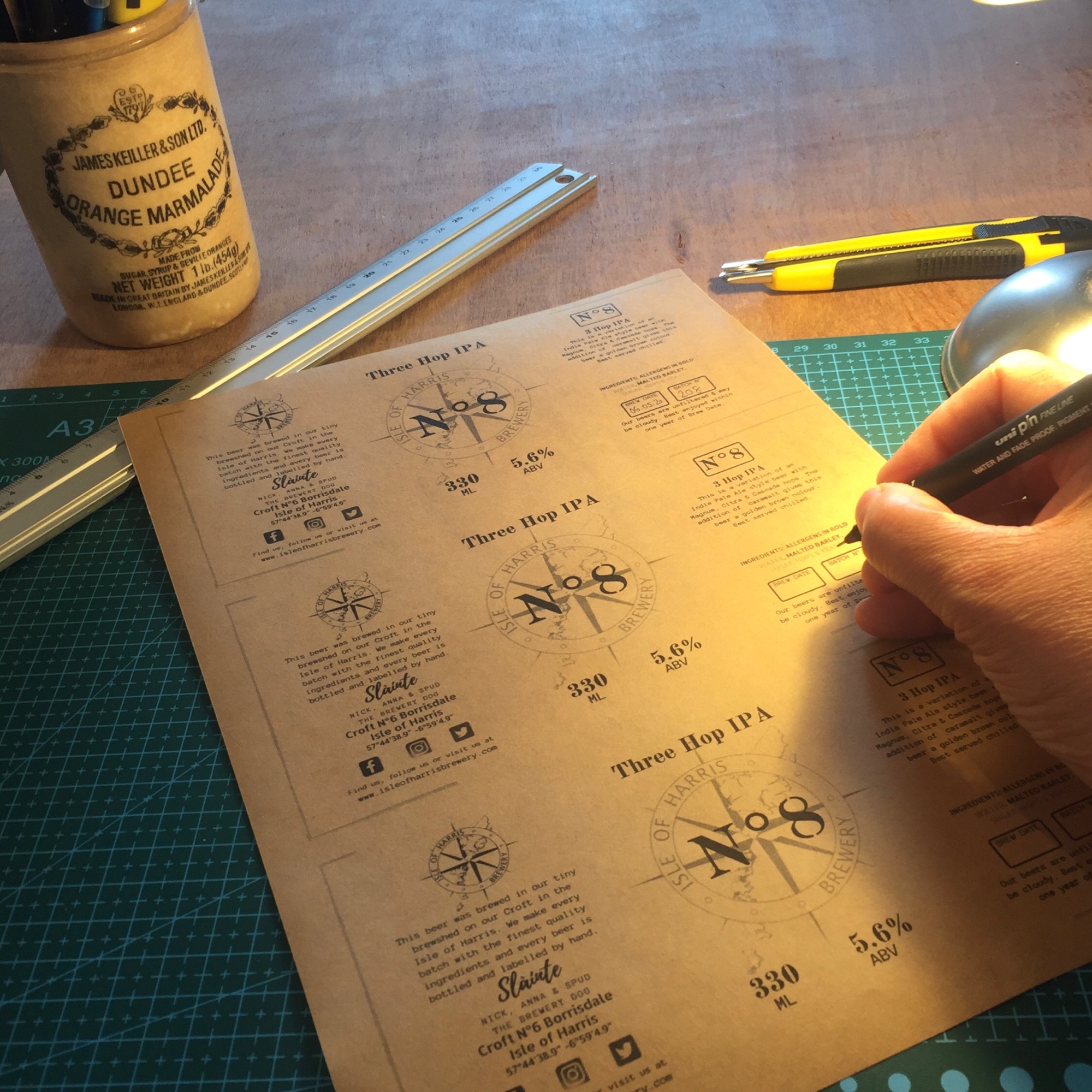 For the love of beer
A keen beer enthusiast, Nick was introduced to "good beer" by his previous neighbours 20 years ago and has never looked back. Having previously organised a beer festival which took place twice a year in Merton, Oxfordshire, Nick is excited to bring a new product to the island.
He said: "I got into craft beer after we met our at-the-time new neighbours in Oxfordshire almost twenty years ago. They fast became great friends and introduced us to decent beer. The four of us, along with other friends in our village, organised a beer festival in the local village hall twice a year which ran for several years. During that time we all carried out very important research at various breweries and outlets in the UK and Belgium.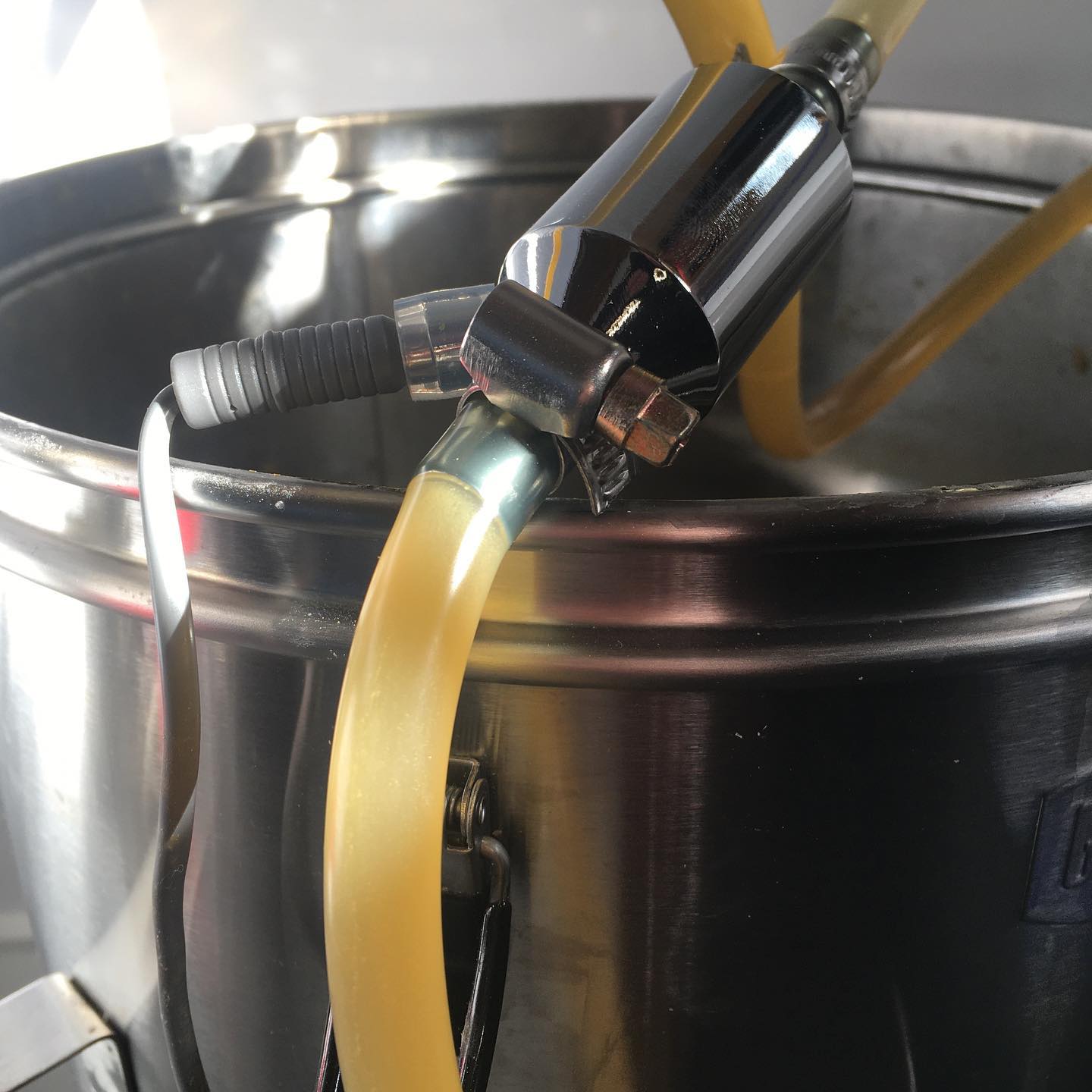 "I've been kitchen table brewing for a few years and gave nearly all of the beer away to get feedback and get a feel for what I could brew."
What's brewing?
From chocolate stouts to English ales, not to mention an American and India pale ale, and a three-hop IPA to name a few, Nick says offering small-batch products is exactly what he wants to be doing and hopes to showcase local ingredients in his other up-coming beers, too.
"We had 10 beers to begin with and that came about in part due to struggling to get some hops at the start of lockdown. I had to come up with a few variations to suit what ingredients I had available. I use The Malt Miller from near Swindon and Brewers Select for my hops and some ingredients. Obviously getting anything delivered up here can be expensive for any business but you just have to account for it, use the pallet space wisely and move on."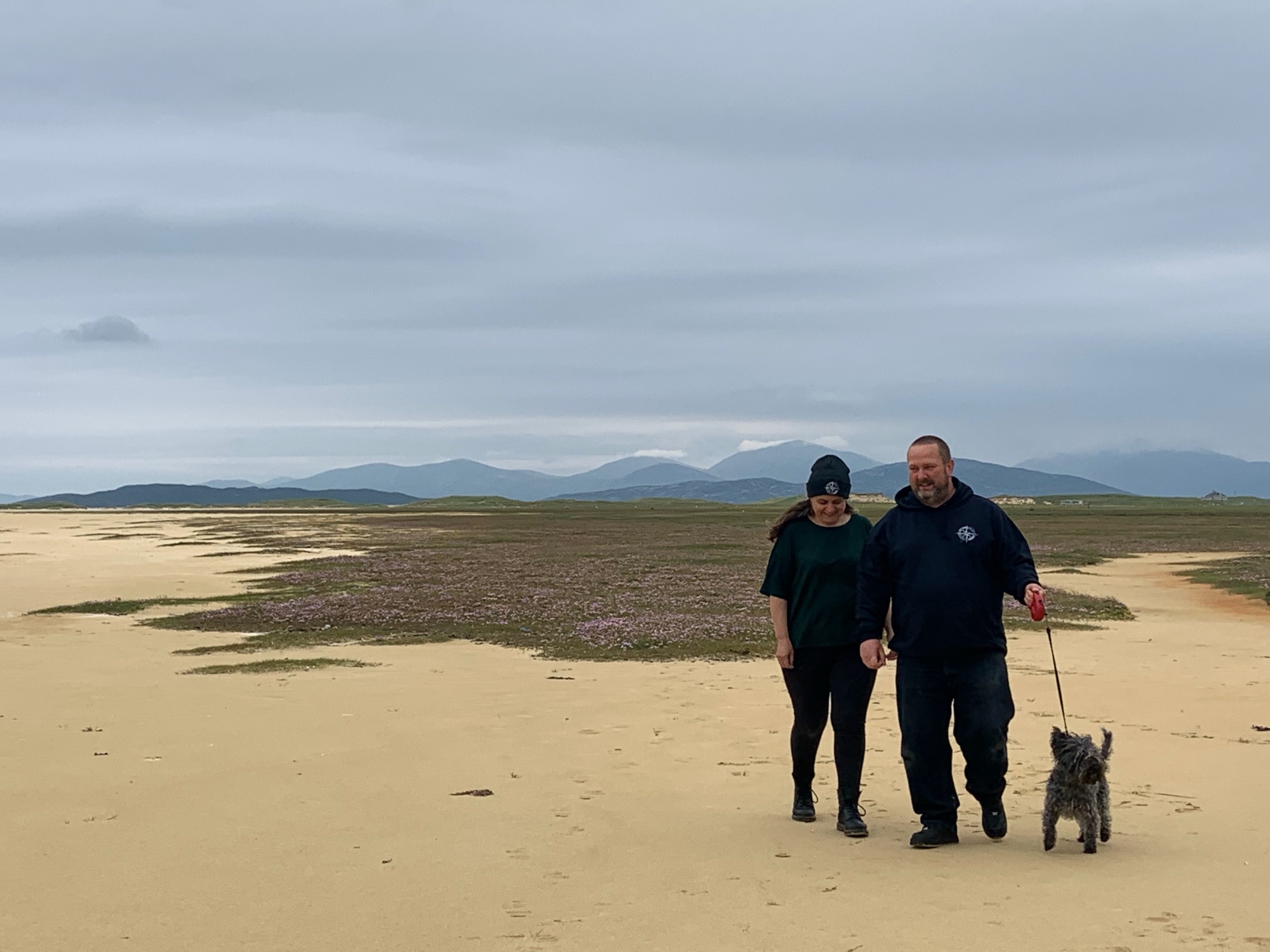 Small batch
He added: "My batches are tiny and I only end up with a little over 20 litres of usable beer which gives us around 60 330ml bottles per batch.
"At the moment I use an electric kit which gives me a maximum boil of just over 30 litres. Everything is done by hand and the beer is given lots of attention. I ferment in a mixture of stainless and plastic fermenters and have anything up to twelve on the go at any one time. It's essentially a good quality home brew kit but there is lots of it. I am limited with what can be done with the gear I have at the moment but people are saying some lovely things about the beer so far which is great.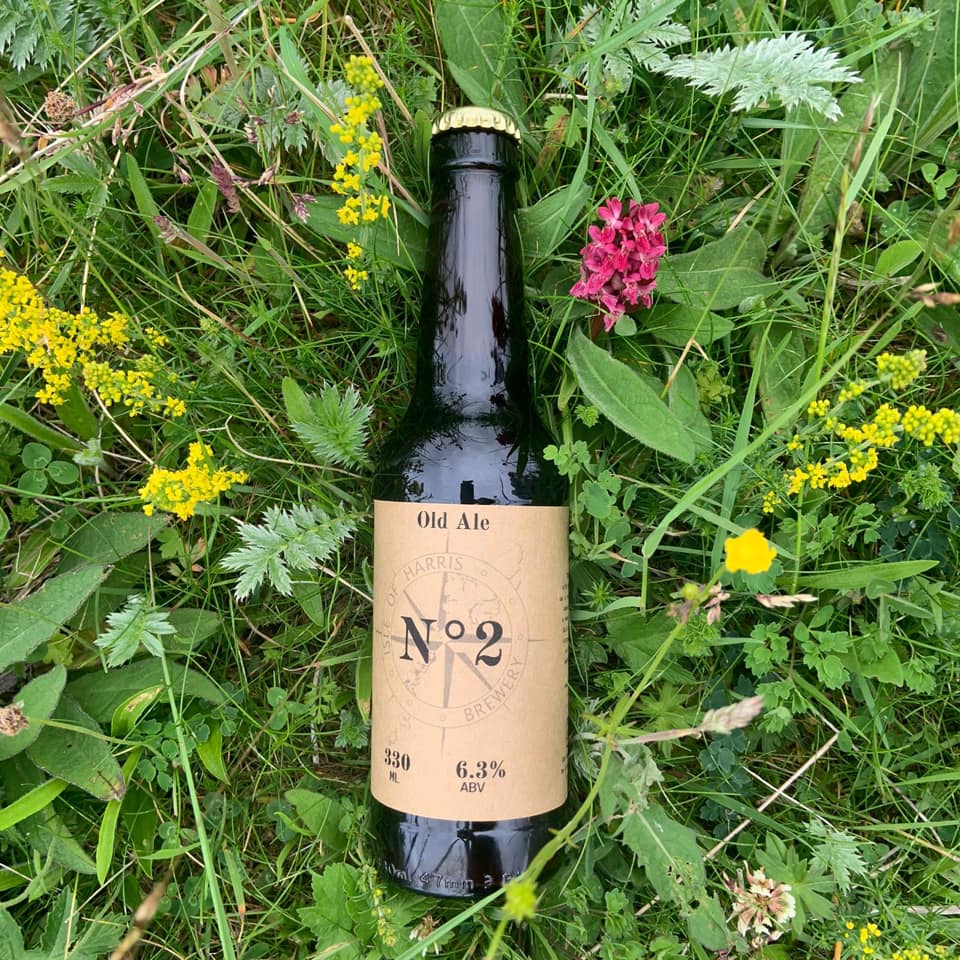 "I do not filter anything and also don't use any finings (added to improve clarity or adjust flavour or aroma) at all. Once we have found our feet and have got used to our new way of life I'll play around with some new recipes incorporating ingredients that grow naturally here.
"Because we live in an attractive tourist destination we thought we'd be able to start up and hopefully make a living from it. We'll never make any large amounts of money from it but if it pays the bills and keeps us going I'll be happy. We're keen not to grow it too much although there has been interest from people wanting to get involved and invest, but I will not be tempted to grow it beyond what we can do here in our brewshed on our croft."