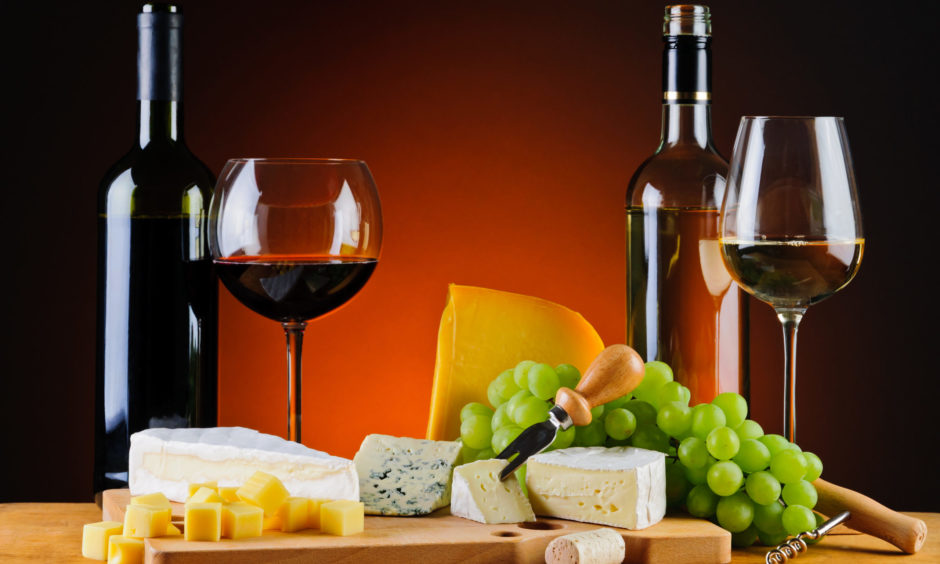 Our region is spoiled for choice when it comes to wine and cheese options. Here are a few ways to bring together your favourites…
Today (July 25) has been declared National Cheese and Wine Day – a grand excuse, if any were needed, to enjoy supporting local producers by tucking into some fine Highland artisan cheeses and world wines.
Scotland has an excellent history of cheese making, from Crowdie produced on Highland crofts to pressed cheeses from the east coast called Kebbocks and Dunlop.
For the more adventurous there is an incredible array of blues and bries, washed rinds and cheddars to select from.
Highland Fine Cheeses began life in 1967 when Reggie and Susannah Stone started making Crowdie on their small dairy holding on the southern shores of the Dornoch Firth.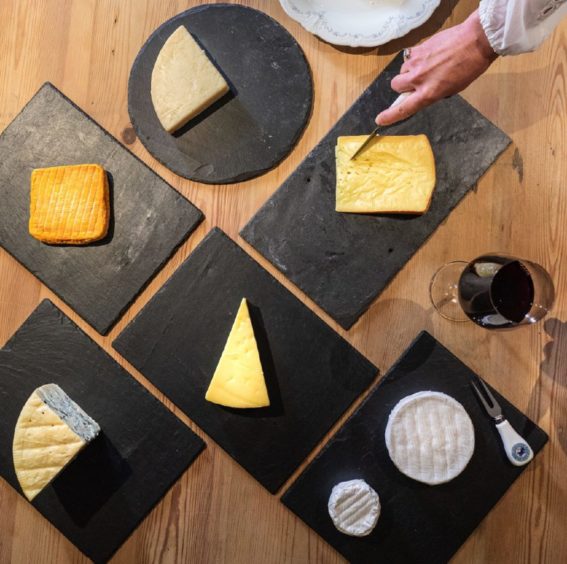 In the early days they had their own herd of shorthorn cows, but things grew a little too fast for the milk supply.
Today, they have five dairy farms, from Wick to the Cairngorms National Park, supplying the company.
Recently, Rory Stone, from Highland Fine Cheeses, and Ailsa McCallum and Gordon Davidson, from Corney & Barrow wines, joined forces to taste and test a number of Highland cheeses with world wines.
Here's their verdict – remember, there is no right or wrong when it comes to tastings.
Just tuck in, take your tastebuds on a wee adventure and most of all, enjoy the cheeses!
---
Crowdie
Look for a Riesling from Germany or the southern hemisphere to bring out the fresh, tart, dry character of Crowdie.
The sheer elegance and stone fruit/lemon mix of flavours, backed up with fresh zingy acidity from the Dr Thanisch in the Mosel made for a great pairing.
Riesling, Dr Thanisch, Mosel, Germany, 2016, £18.95
---
Morangie Brie
Chardonnay is a natural "go to" grape for brie – there is just a lovely combination of yeasty/brioche and stone fruits flavours with nice underlying acidity that seems to work.
The Lane winery from Adelaide Hills in Australia produces a beautifully restrained Block 1A Chardonnay that matched nicely to the brie's creamy, chalky textures.
Block 1A Chardonnay, The Lane, Adelaide Hills, Australia, 2018, £14.50
---
The Fat Cow
A recent addition to the Highland Fine Cheeses portfolio we agreed it required a red wine that could combine power with a fresh structure and a spicy, slightly "funky edge".
Look out for grape varieties like Syrah, Grenache, Petit Verdot and Cabernet Franc from the southern hemisphere to work the funkiness of the Fat Cow.
Chile has seen a "new wave" of small boutique wineries producing stunning wines full of character and style.
We chose the Licanten Malbec 2018 from the Idahue Esate in the Curico Valley, Chile, £13.95
---
The Minger
The Minger is a wonderful expression of Scottish cheese but probably the most challenging in terms of matching with a wine.
We think we found the perfect match for the Minger in the fascinating, dry Furmint from the Barta Winery in the Hungarian region of Tokaji.
Vivien Ujvari at Barta is a brilliant winemaker, she has produced a lovely "pure" style to her wines.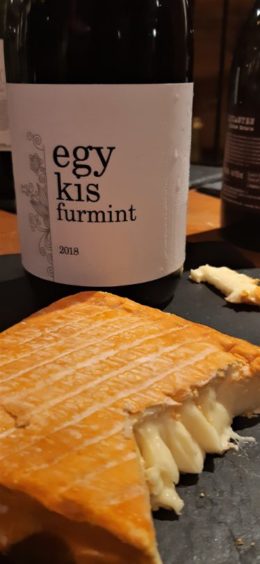 Look at this as somewhere between the elegance of Mosel Riesling and the oily, richer style of Pinot Gris.
Egy Kis, Dry Furmint, Barta Winery, Tokaji, Hungary, 2018, £14.95
---
The Tain Cheddar
We tasted a selection of dry, medium to full-bodied reds from New World Malbec and Cabernet Sauvignon to European favourites of Cotes du Rhone and Rioja, but without doubt, the best combination was the "timeless classic" of a Tawny Port.
In this case Corney & Barrow's own labelled 20-year-old Tawny which delivered layer upon layer of gorgeous fruit and spice flavours and textures that were a perfect foil for the "savoury fudginess" of the cheddar, really bringing out the "nuttiness" of the port.
Corney & Barrow 20-Year-Old Tawny, Douro, Portugal, 20% abv, £33.95
---
Strathdon Blue
Another classic "cheese and wine" combination is blue cheese and Sauternes, a sweet wine produced from Sauvignon Blanc, Semillon and Muscatel grapes in the region of the same name in Bordeaux.
We loved the sheer intensity of sugar and fruit of the Sticky Mickey Late Harvest Sauvignon Blanc from Eradus wines in the Marlborough region of New Zealand.
Sticky Mickey, Late Harvest Sauvignon Blanc, Eradus, Marlborough, New Zealand, 2017,£12.95/hlf
---
Further reading…
Wine Notes: The best Malbecs on the market to enjoy while barbecuing this summer
Wine notes: Enjoy a splash of summer sun with these Italian wine pairings