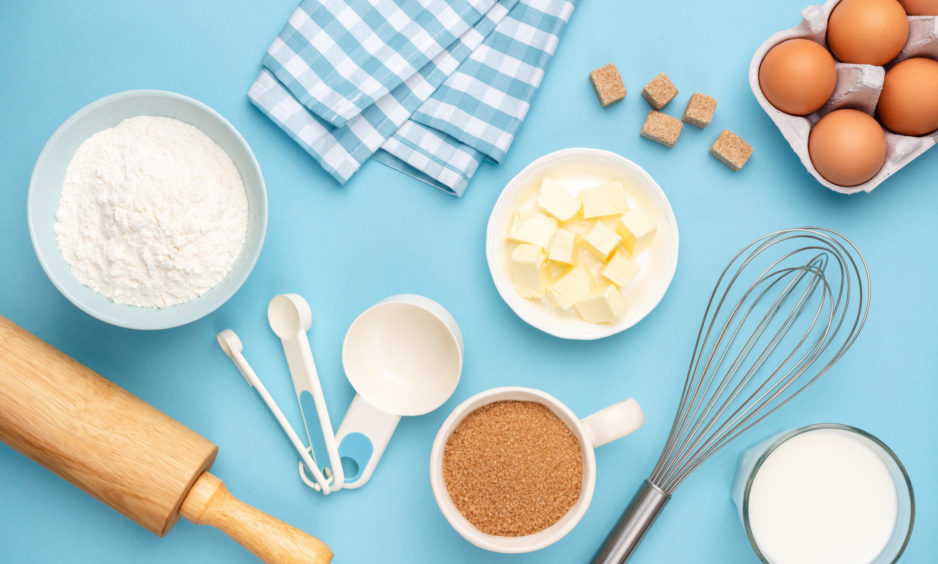 Berries are undoubtedly one of the best things about the summer. Whether your favourites are strawberries, raspberries, blueberries, cherries or blackberries, there are so many ways to eat them – why not give these three recipes using berry jams a go?
Aunt Kate, who wrote recipes and supplied housekeeping tips for housewives in The People's Journal and latterly the People's Friend from the 1880s to the 1960s, has an abundance of berry recipes in her 1933 baking book.
The best thing is that, instead of using actual berries (which can be swapped in easily), she uses berry flavoured jams, meaning these recipes can be used all year round.
So, whether you fancy whipping up some really simple strawberry muffins, trying your hand at blackberry tartlets or even giving raspberry rings a go, Aunt Kate has something to suit all tastes.
If you do fancy making any of these or an Aunt Kate recipe from a previous week, we would love to hear from you and see pictures of your Aunt Kate Bakes. Send them over to foodanddrink@dctmedia.co.uk.
---
Strawberry muffins
Ingredients
2 cups flour
1 tbsp sugar
½ tsp salt
1 cup milk
4 tbsp strawberry jam
3 tsp baking powder
2 eggs
4 tbsp melted butter
Method
Sift together the flour, baking powder, sugar and salt.
Add the eggs, milk and enough melted butter to form a stiff dough.
Add the jam and mix well.
Bake in pre-greased muffin tins for 20 minutes at 180-190ºC.
---
Blackberry tartlets
Ingredients
Short crust pastry
2 oz butter
12 drops orange-flower water
1 egg
2 oz blackberry jelly
2 oz cake crumbs
1 oz sugar
1 dessertspoon chopped Brazil nuts (approx 10g)
1 oz ground rice
Method
Cream the butter and sugar together.
Beat in the egg yolk, the crumbs, rice, nuts and orange-flower water. Add the white of the egg, whipped to a froth.
Line patty tins with the pastry and put a teaspoonful of blackberry jelly in each.
Nearly fill each tartlet with the mixture, sprinkle a few chopped nuts on top of each and bake in a moderate oven (we recommend 180-190ºC) for 15 minutes.
---
Raspberry rings
Ingredients
½ lb flour (approx 225g)
2 oz butter
1 dessertspoon milk (approx 11ml)
Raspberry jam
3 oz rice flour
3 oz lard
A pinch of salt
Method
Mix together the flour, rice flour and salt. Rub in the butter and lard until it is as fine as breadcrumbs, then knead to a paste, adding the milk a few drops at a time.
Roll out and cut into rounds with a fluted cutter.
Make a hole in the centre of half the rounds, cutting them out with a thimble.
Bake in a slow oven (approx 150-160°C) and when cold, place the biscuits with the holes on top of the plain ones.
Fill the holes with raspberry jam, then ice round with your favourite icing.
---
Read more in this series…
Aunt Kate's Kitchen: Three recipes from the early 1930s to make the most of summer cherries
Aunt Kate's Kitchen: Two scone recipes from the early 1900s that will taste just as good in 2020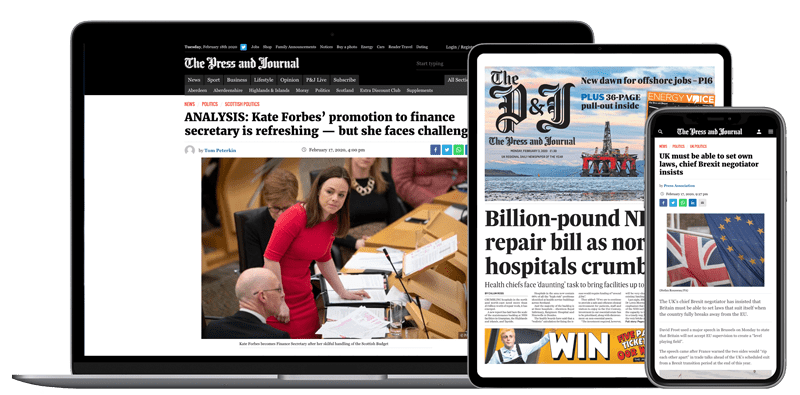 Help support quality local journalism … become a digital subscriber to The Press and Journal
For as little as £5.99 a month you can access all of our content, including Premium articles.
Subscribe