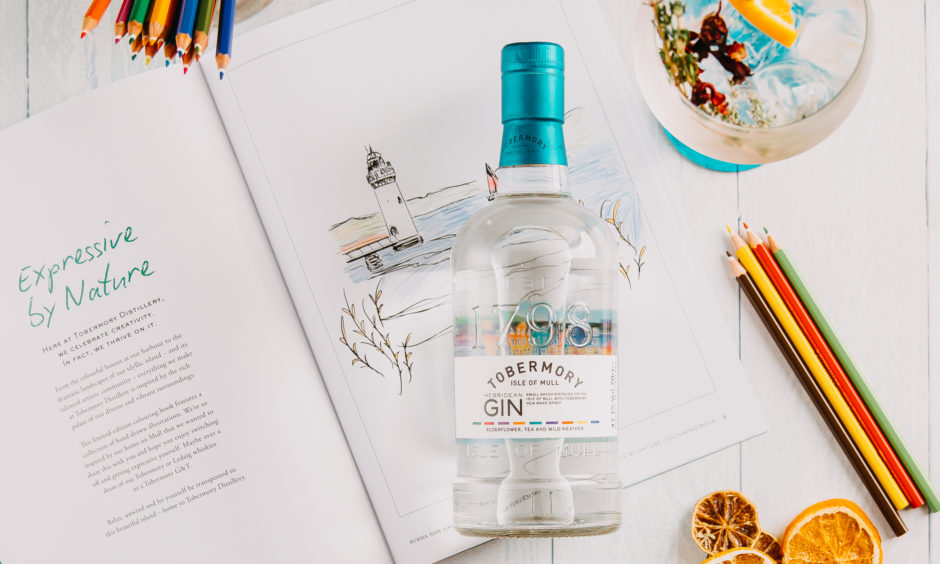 The Scottish drinks market has seen a surge in new releases of late. Here, Julia Bryce rounds up what's new…
From new rum firms launching to negronis delivered by post, the drinks industry has been a busy place these past few weeks.
And rightly so. With bars now reopening, many of the brewers and distillers will be looking to get their newly-launched products out in front of consumers.
With collaboration beers and gins making their way onto supermarket shelves, not to mention a range of whiskies – with some even helping local causes by donating money to them – there's lots to be excited about.
Whether you're a vodka drinker, enjoy a gin from time to time, or are whisky daft, there's bound to be something of interest in our selection.
---
Esker Spirits' first vodka products
The well-known north-east gin brand has officially launched its fist vodka expressions, adding orange and pomegranate and Scottish raspberry vodkas to the brand's core offering.
Distilled with Esker's signature botanical, silver birch sap, the range is available to purchase direct via the firm's website, or in Sainsbury's stores throughout Scotland.
Both bottles come in a 50cl and are priced at£24.
---
Liv Rum
From the team behind Matugga Rum in Livingston, Liv Rum is a modern brand which showcases the talented distillers' works in a whole new way.
Flavours include a white, navy strength white, spiced, honey and lavender liqueur and raspberry and hibiscus liqueur rums.
All of the expressions come in 50cl bottles and are priced from £23.99 to £31.99 for the Navy Strength version.
https://www.instagram.com/p/CBNYH8flQ2m/
Send A Negroni
If you're thinking about sending your friend a gift, then you'll surely put a smile on their face with a Send A Negroni box which is the brainchild of Aberdeen's Porter's Gin team.
Not only does the box include a delicious freshly-made Negroni, it also comes with a fully customisable message which you can send alongside it, too.
The box costs £10 (including delivery) and can be sent anywhere across the UK within one to three working days.
You can read more about it here.
---
Tobermoray gin with adult colouring book
Collaborating with Scottish line-drawing artist, Lydia Bourhill, Tobormoray Distillery set out to create a limited edition set which showcases the island of Mull and Tobermoray Harbour with a gin and colouring book pack. Featuring botanicals including heather, juniper, elderflower and tea, this gin is best served with blood orange,  hibiscus flowers, a spring of thyme and premium tonic.
The set costs £39.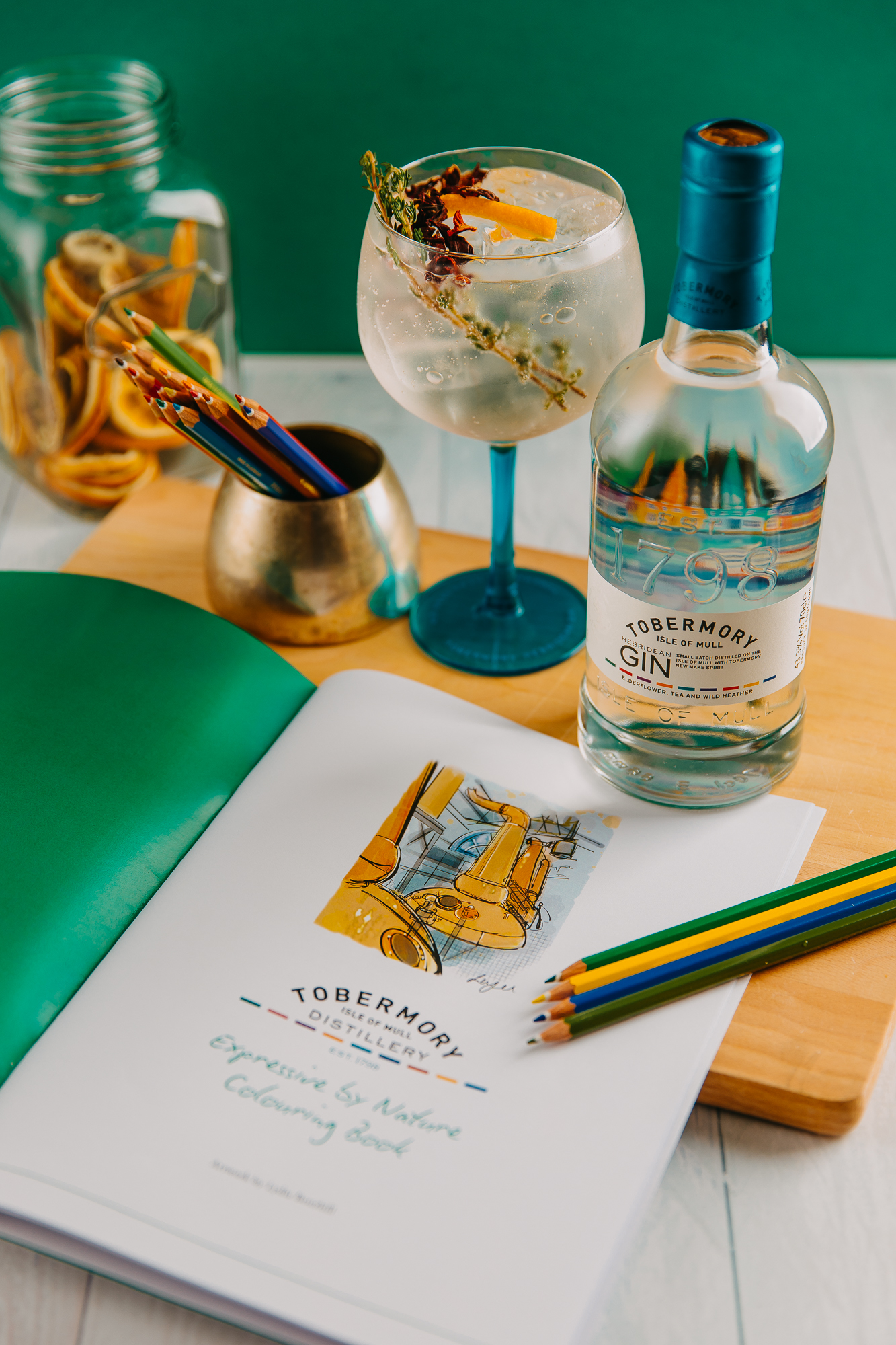 ---
Angels' Nectar Cairngorms Edition
Bottled in partnership with the Cairngorms Trust, a donation from the sale of each bottle of this Speyside single malt scotch whisky by the team at Angels' Nectar will go towards helping support the park's environmental and community projects.
Based in Grantown-on-Spey, Highfern Ltd, the firm behind the Angels' Nectar brand has bottled the 11-year-old expression at 46% ABV. It boasts a sweet nose with hints of demerara sugar and gingerbread, and a taste of dried tropical fruit and marzipan.
Rich and delicate, it has a limited run of 263 bottles and is priced individually at £68.
Nancy Chambers, Cairngorms Trust manager said: "We are delighted that Angels' Nectar have chosen to donate to projects within the Cairngorms through the sales of the special edition."

---
Aldi's Eidyn gin made with The Old Curiosity Distillery
German supermarket Aldi has partnered with Edinburgh-based The Old Curiosity Distillery to launch a new small-batch premium gin.
Available in all of its Scottish stores, the premium gin is priced at £19.99 for a 70cl bottle and sits at 40% ABV.
Pronounced ee-din, the gin has been named after the Gaelic word for Edinburgh. It has been blended with lemon thyme and lemon balm botanicals which produce fresh citrus notes followed by a crisp juniper finish. It is best served with a light tonic, a slice of lemon and a sprig of lemon thyme.
Graham Nicolson, group buying director of Aldi Scotland said: "It has been a long-term ambition of ours to partner with a leading Scottish distillery to develop a new, premium gin that will form part of our core range across Scotland.
"We are extremely proud to launch Eidyn Gin, which we know can happily hold its own amongst the leading gins across the country, while carrying an exceptionally competitive price. It's been a real privilege working alongside The Old Curiosity Gin on this project, and witness the skill, care and passion that has gone into crafting this delicious gin."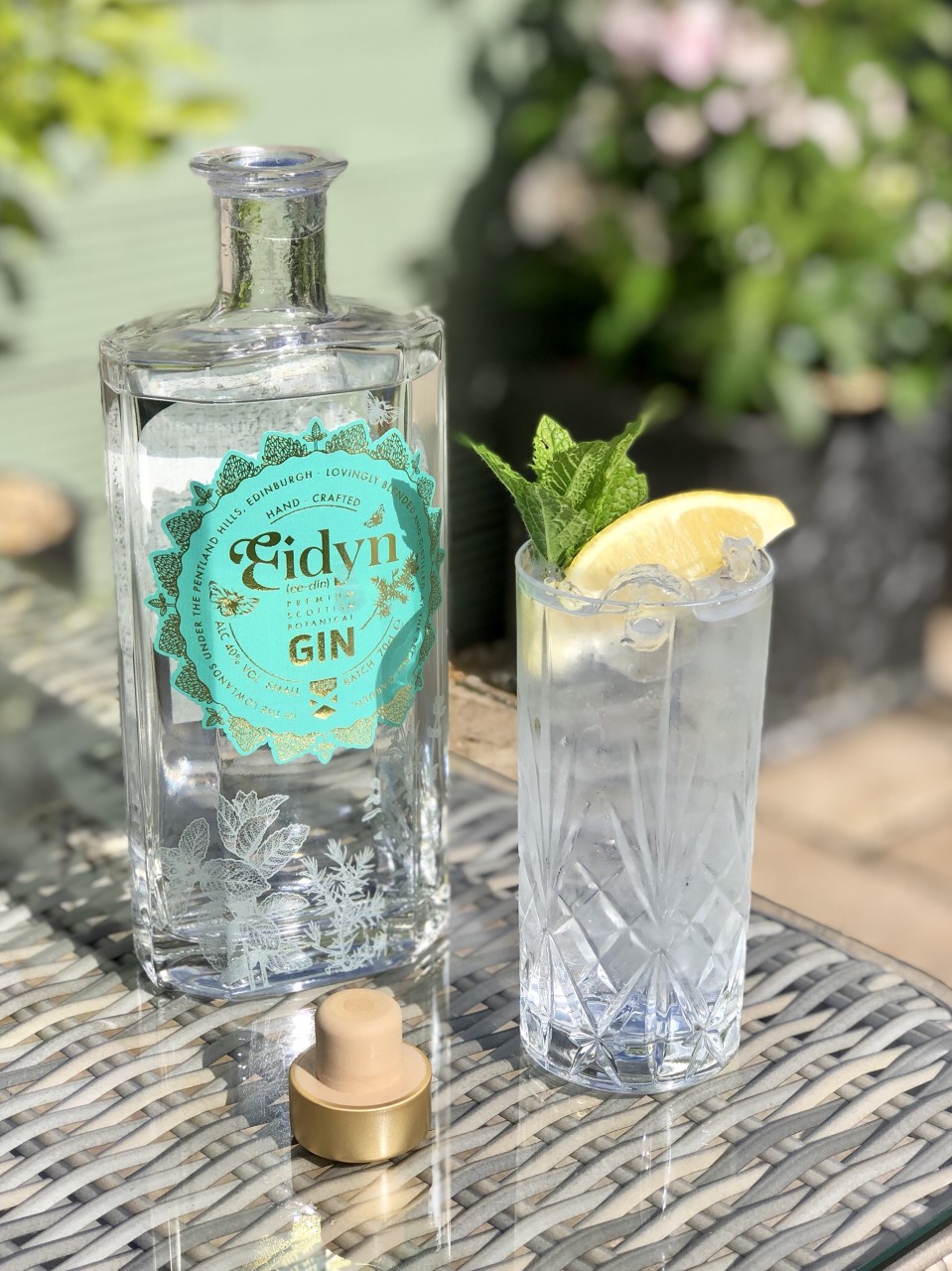 ---
Johnnie Walker celebrates 200th anniversary with new releases
Celebrating the brand's 200 year anniversary Johnnie Walker has released four exclusive limited editions. Each of the releases are in honour of John Walker who founded the firm in 1820. The expressions include a Blue Label Legendary Eight which is a smooth, mellow Scotch crafted using whisky from only eight distilleries that all existed in 1820. They include some rare expressions from long-closed "ghost" distilleries, a complex John Walker & Sons Celebratory Blend and the John Walker & Sons Bicentenary Blend which is crafted with rare whiskies, all aged for at least 28 years, including those from long-closed "ghost" distilleries such as Pittyvaich, Cambus and the soon to be re-opened Port Ellen.
The final limited edition is the original Blue Label with an anniversary design.
Diageo global Scotch director, John Williams, said: "We wanted to mark our 200-year journey with the launch of these four exclusive limited editions – they're a celebration of where we've come from but, more than that, they are each expressions of what's possible today and into tomorrow, and that's exciting.
"John's spark, vision and entrepreneurial fire were the impetus to growing the John Walker name, our business and ultimately a new future for Scotch whisky. This year we're celebrating the steps he first took – steps that have inspired generations of our whisky makers and are at the heart of everything we do today and will do tomorrow."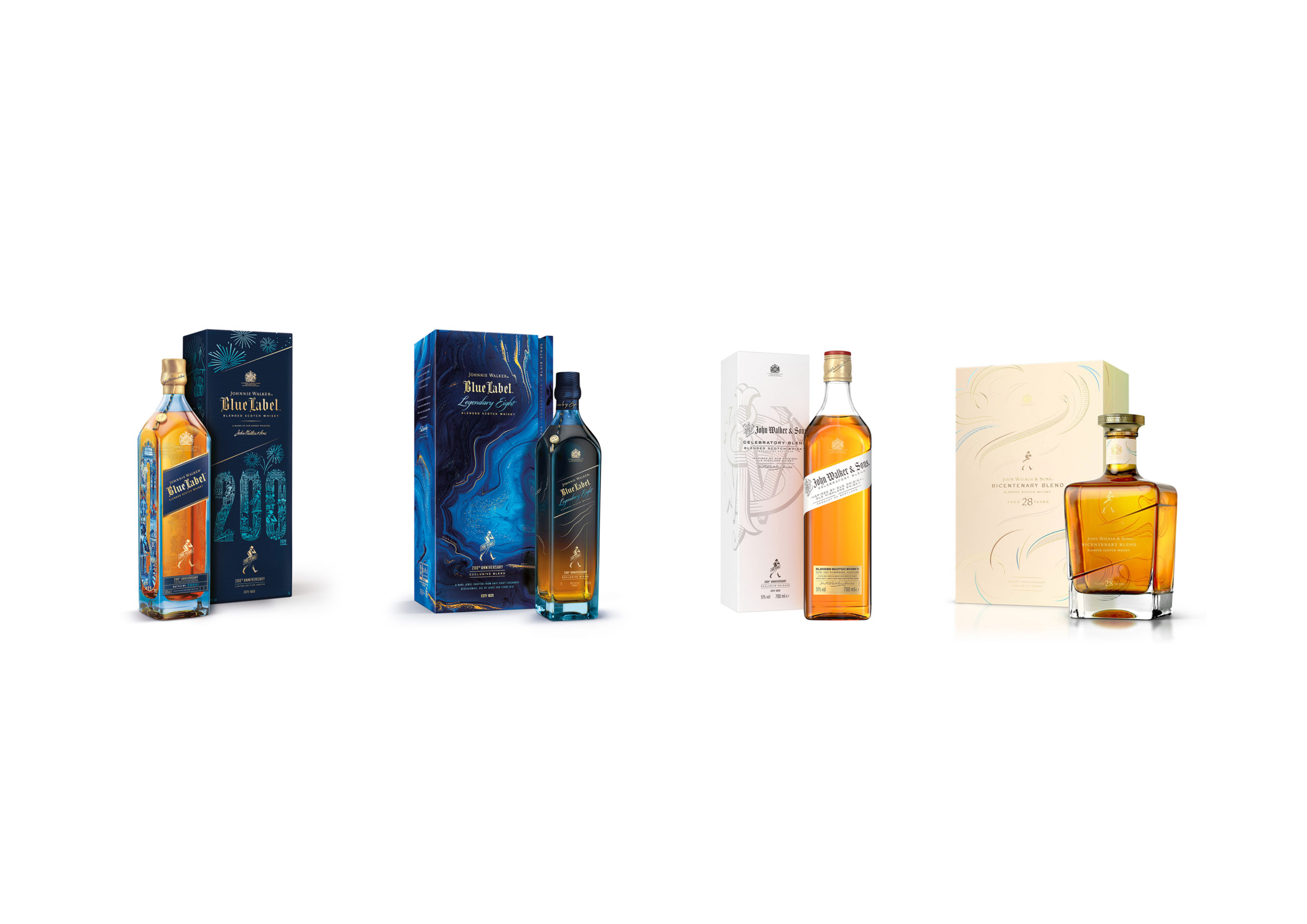 ---
Lidl's All The Fun of The Citrus' Pale Ale
Teaming up with Dundee's 71 Brewing, Lidl will now offer All the Fun of The Citrus to customers, bringing a new hazy citrus pale ale to the market.
Packing a citrusy punch, the beer has been crafted especially for the supermarket chain using amarillo, azacca and citra hops with sweet orange peel.
The new beer joins Lidl's popular permanent range of over 20 Scottish craft beers from across the country. The 440ml addition is priced at £1.79.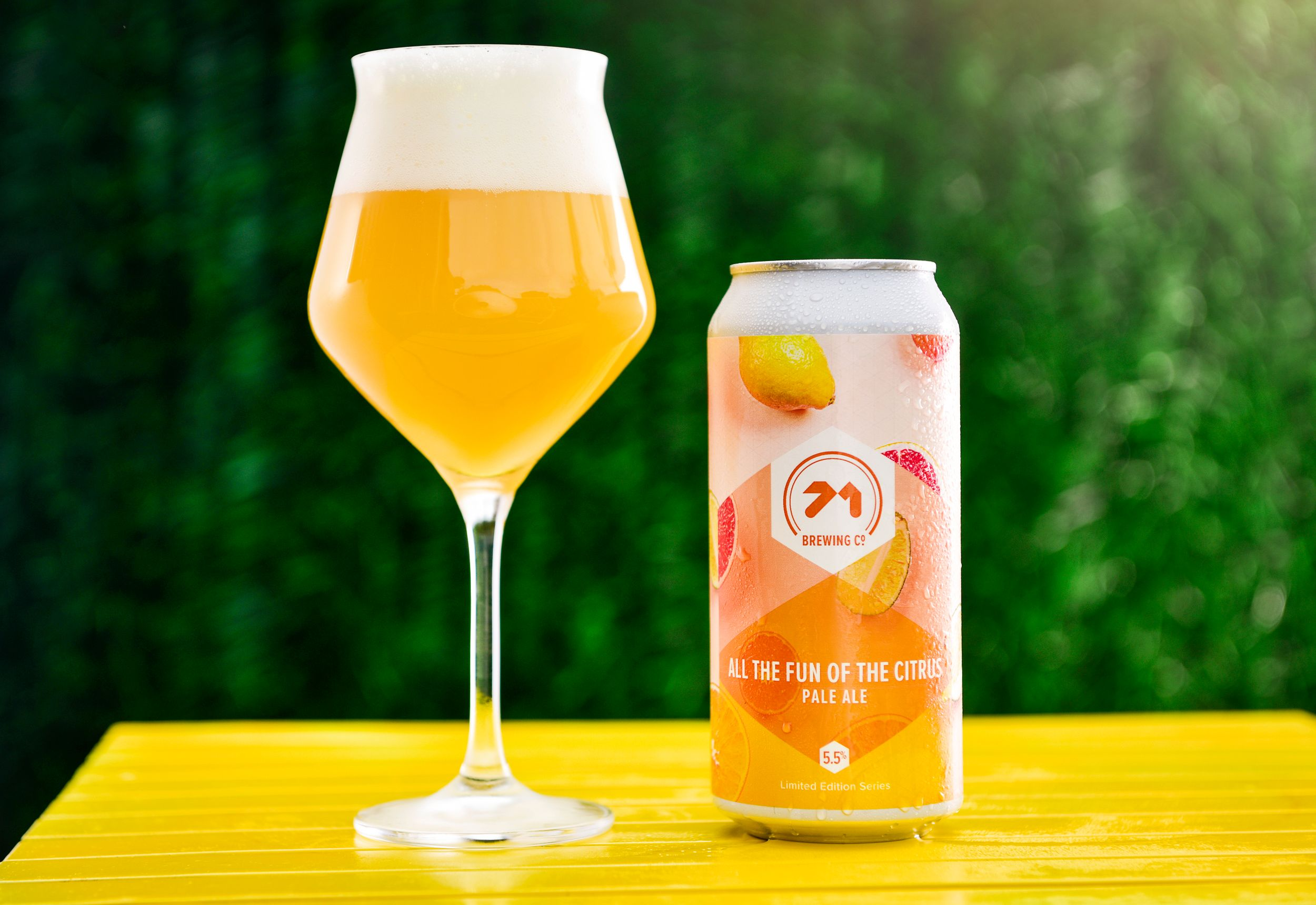 ---
The 19-Year-Old Laphroaig 2001 Single Malt: Cailleach Beira from Cask 88 Scottish Folklore Series
Edinburgh-based whisky broker and independent bottler Cask 88 has just announced the release of its third expression in its award-winning series of single cask whisky bottlings inspired by the legends of Scottish Folklore. The 53.9% 19-year-old Laphroaig 2001 single malt is finished in a first fill Chateau Leoville-Las Cases Bordeaux barrique.
The latest release embodies the spirit of the Cailleach Beira, who is said to be the mother of all other deities in Scottish folklore. But you'll have to save your pennies, because the 258 70cl bottles are priced at £475.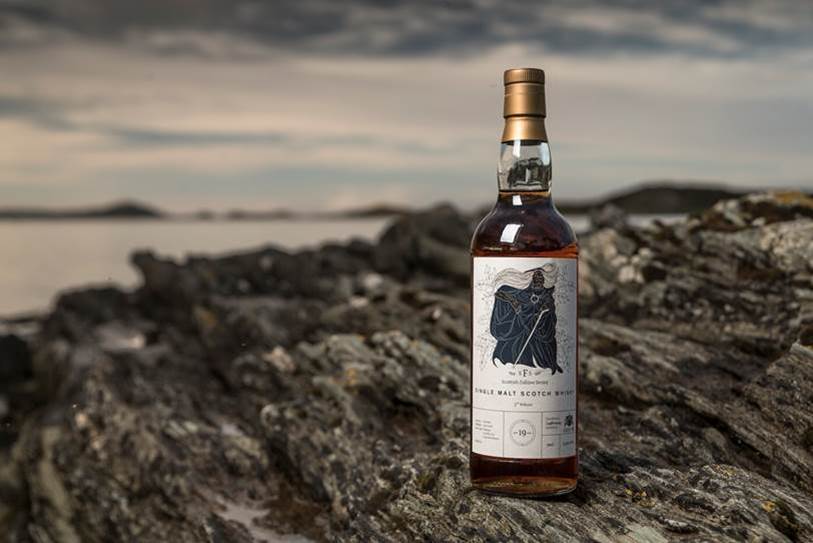 ---
You can also read more about the newly launched beer firm Isle of Harris Brewery below.
Family launch new island brewery six years after relocating to Harris
---
More drinks news…
What to expect on a visit to a Scottish whisky distillery when they reopen