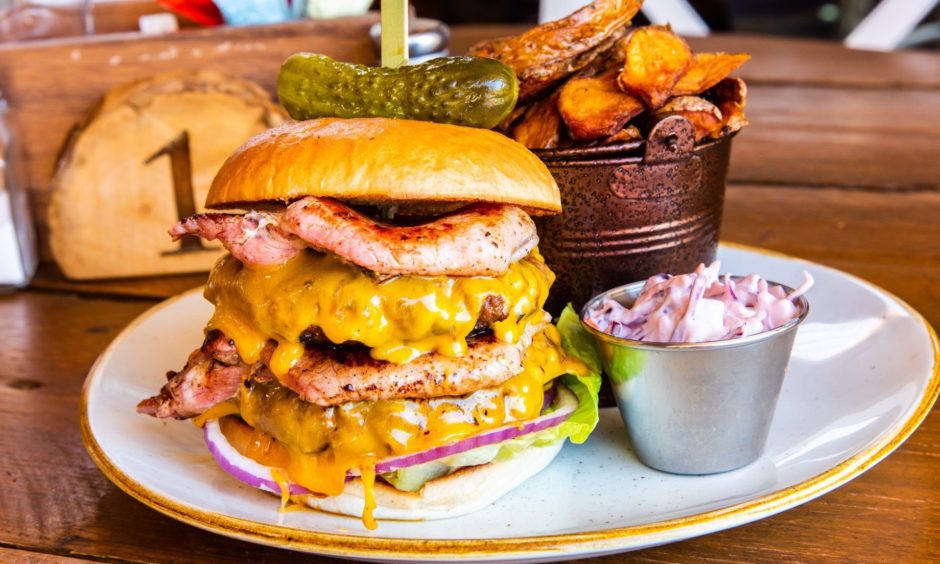 Perfecting the craft of burger building isn't for the faint-hearted. Julia Bryce checks out Scotland's growing burger scene and some of the best-loved independent eateries.
While some may think a burger is quick and easy to cook up, others would argue there is an art to building the perfect burger.
From selecting the cheese which will bring a beautiful nuttiness into the mix, to the freshly-chopped rainbow of vegetables used, not to mention secret sauces which round the creation off, creating something that is meant to be cherished and enjoyed at pace.
Taking place today, National Burger Day is an excellent opportunity to shine a light on Scotland's growing burger bar scene, with more eateries popping up and specialising in the American delight.
Created sometime around the 19th century, a traditional burger will consist of a patty of ground beef which has been pan-fried, barbecued or grilled, and is served in a bun. However, nowadays you can expect all sorts of adaptations including vegan, vegetarian, and pescetarian versions.
But what is it that makes the perfect burger? And how do we capture this experience at home?
Mac & Wild founder Calum Mackinnon and his business partner Andy Waugh believe they have the answer.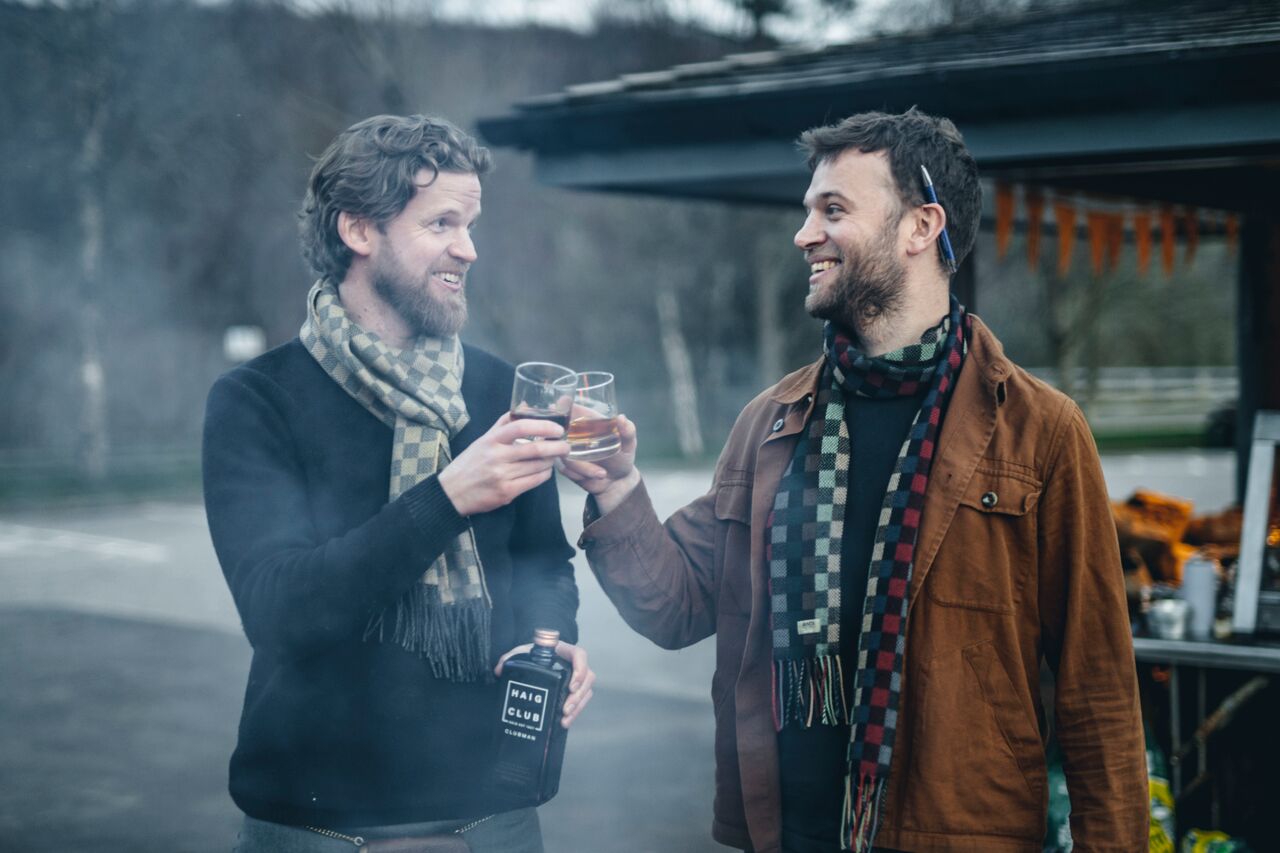 Andy who hails from north of Inverness and Calum, who is from Aberdeen, boast an eatery at Falls of Shin near Achinduich, and two restaurants in London, all of which are inspired by Scotland and its larder.
Andy's family own Ardgay Game, a premium venison and game butchery in the Highlands where Mac & Wild source the venison for all of their burgers from. And Calum says it is this superior meat that makes their burgers, especially their Venimoo, so special.
He said: "It has been a challenging several months, but equally we have pivoted and tried to take advantage of the situation by launching new things.
"The Venimoo burger has won titles like the Best Burger in the UK, Best Burger in London, Time Out's Best Burger and has been hyped up quite a lot, and I'm proud to say I think it lives up to the hype.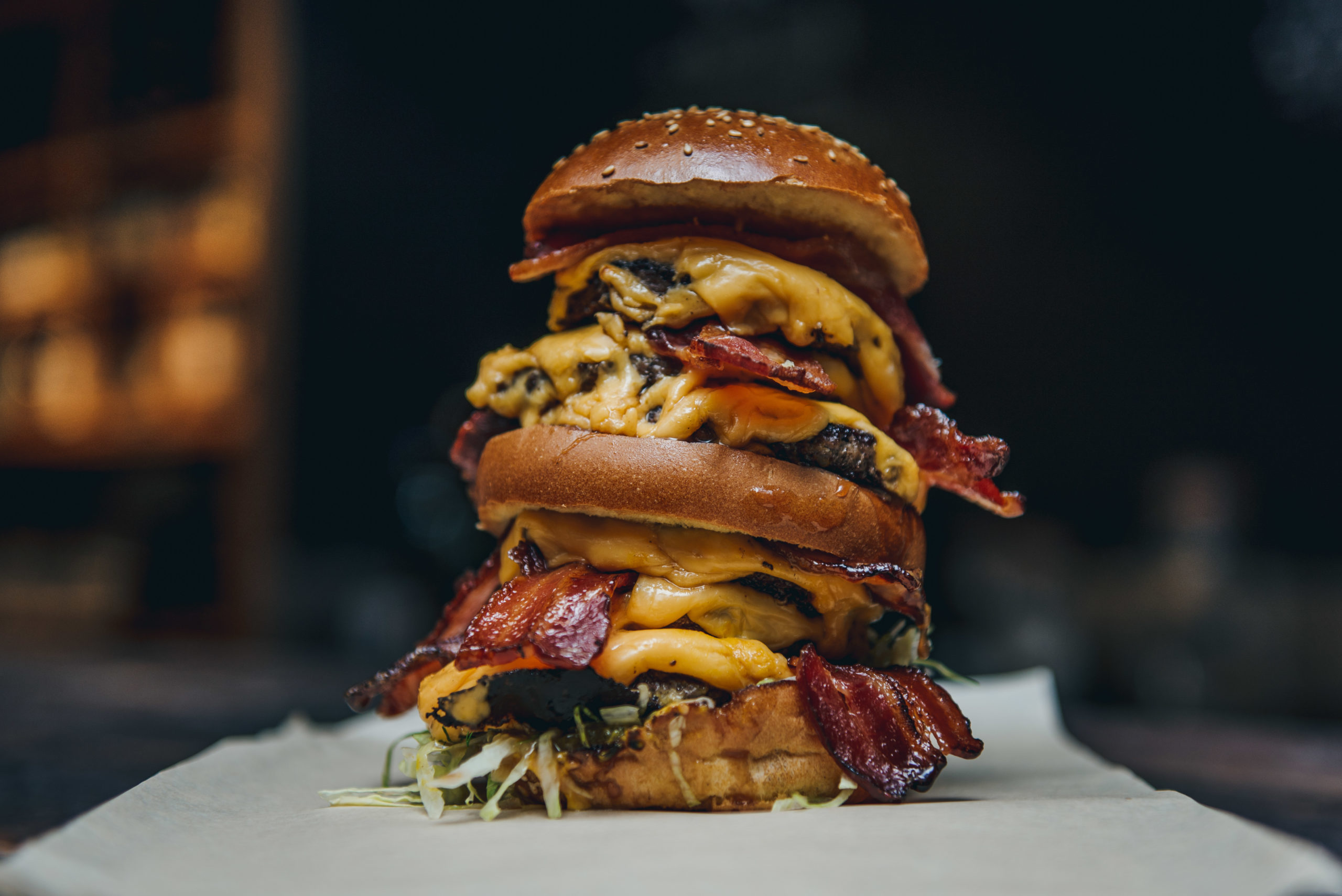 "We use one patty of venison and I think we have a real unique selling point in comparison to other companies as we are all about campaigning venison. It is such a lean, delicious meat and I think the fact we use wild venison which comes from Ardgay Game, which Andy's family own, makes it unique.
"When you have deer that grow up on the Scottish hills eating lichen and stuff like that, they have lived a great life and have eaten well – you can almost taste that in the produce. We're all about using the best Scottish produce possible. We have our signature Red John secret sauce we put on our burger and pack it with bearnaise and caramelised onions in a brioche bun."
Launching Venimoo kits which allows customers to create their own Venimoo burger in their own homes, Calum said the move was exactly what the business needed in bolstering revenue throughout lockdown.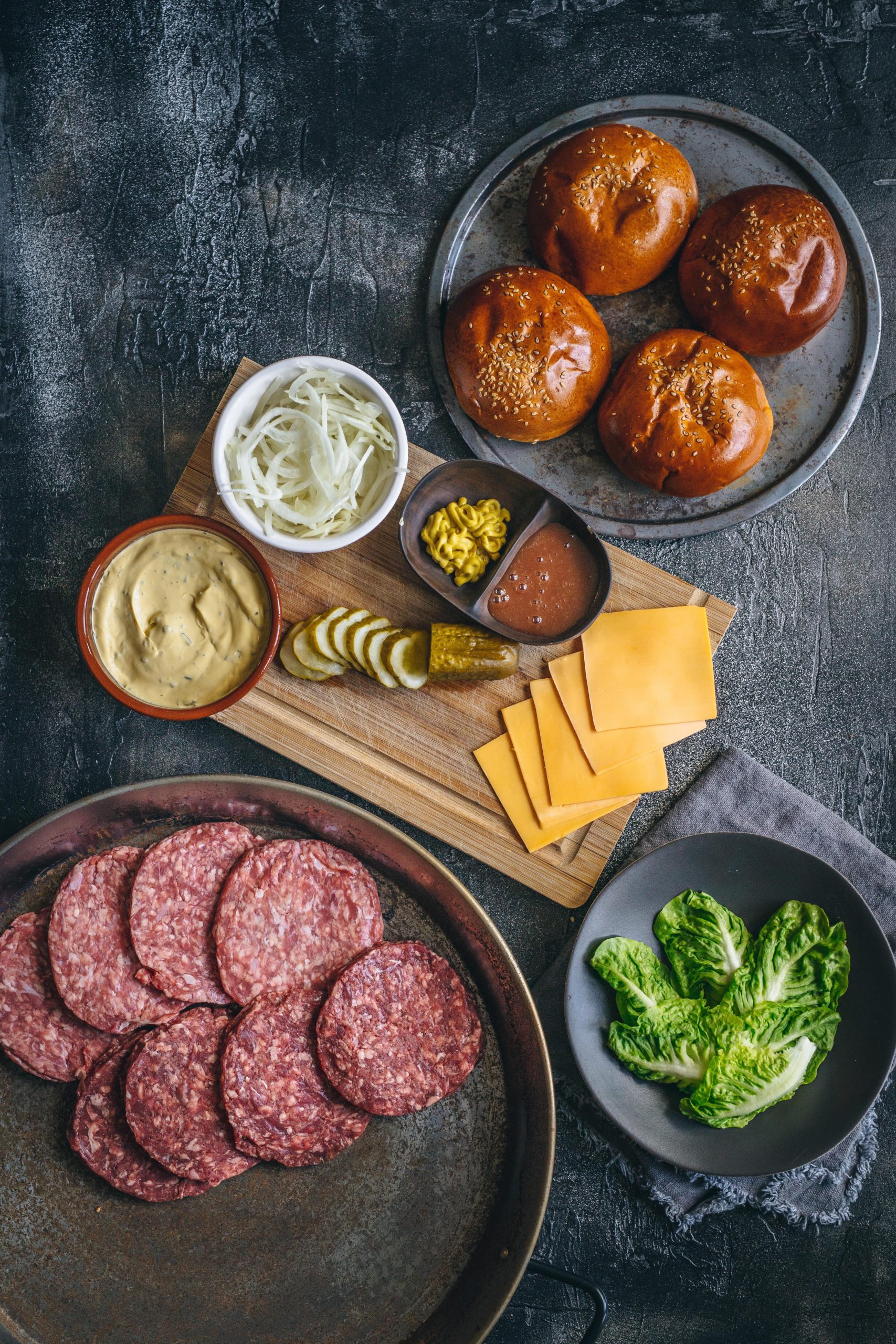 "We launched our Venimoo kits quite early on in lockdown and they have taken off really well. We then launched a brunch version and both have continued to sell. We were doing around 300 kits a week at one point. It was hard to keep out with the demand and the courier network," said Calum.
"With the Venimoo kit we have a how to video so you can cook alongside us and we share lots of little tips. The closhing of the bun is the real part which transforms he burger. There's little things that just elevate it.
"When we created the secondary income for the businesses we realised we could target the whole of the UK as a customer. We've received so many orders from Scottish customers which was maybe down to the fact they couldn't visit our sites. We were sending them to Islay, Orkney and all over."
Dominating the London scene and now looking to extend its Scottish reach, owners Calum and Andy will launch a project in Edinburgh next spring called Bonnie & Wild which will house eight different food vendors, a bar, a retail area and more in the 17,000 square foot St James Centre.
He added:  "We're launching a new project in Edinburgh called Boonie & Wild in spring. It will take up is 17,000 square feet in the Edinburgh St James Centre. It is going to be a modern Scottish marketplace and there will be eight food traders, a big bar and a retail section. It will give us a bigger platform to showcase what is great about Scotland and Mac & Wild is going to be a tenant."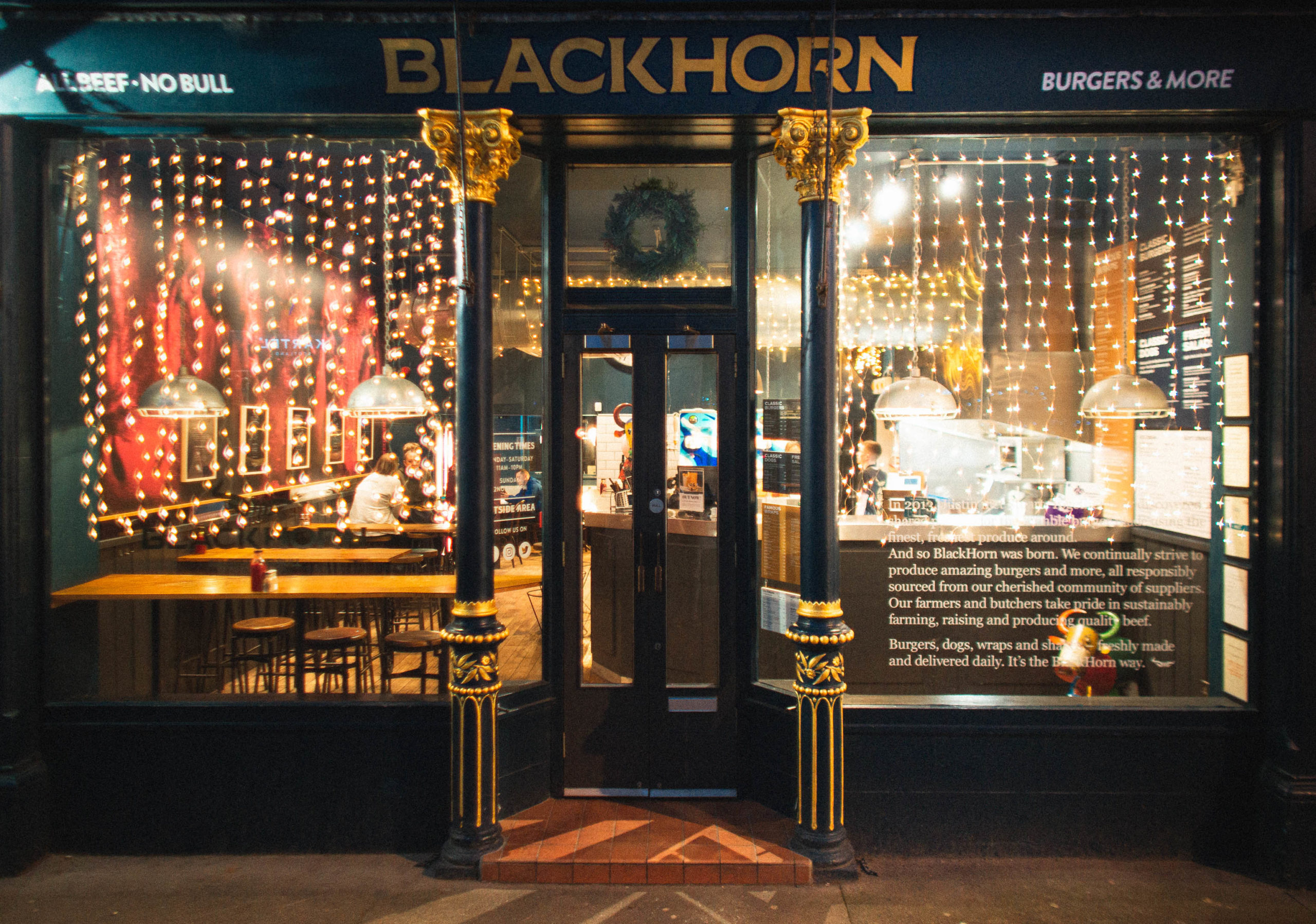 Inspired by a trip to New York to open his own burger bar, Justin Hughes is the owner of popular St Andrews-based eatery BlackHorn which was established in 2013.
Passionate about using local producers, Justin uses local farmers to showcase the best of the regions offering, and has also partnered with other businesses to create the best burger experience for his customers.
He said: "My history goes back to the St Andrews Golf Hotel where we used to be really busy with burgers. When we sold the hotel I wasn't sure what to do, I used to go to New York quite a lot where they are quite good at burgers and steaks. I would have the odd burger there and one day I was told to go and visit a place called Shake Shack. It is massive now, but at the time it just had two places in New York. One was in Battery Park and sure enough there was this massive queue.
"At the time burgers were either bought in the pub or from McDonald's or Burger King. Shake Shack sat right in the middle and that's when I thought about opening my own place. They were concerned about their meat and local produce, the price point was good and everyone likes a burger. If you get it right, you can have a good business and it is something I really enjoy.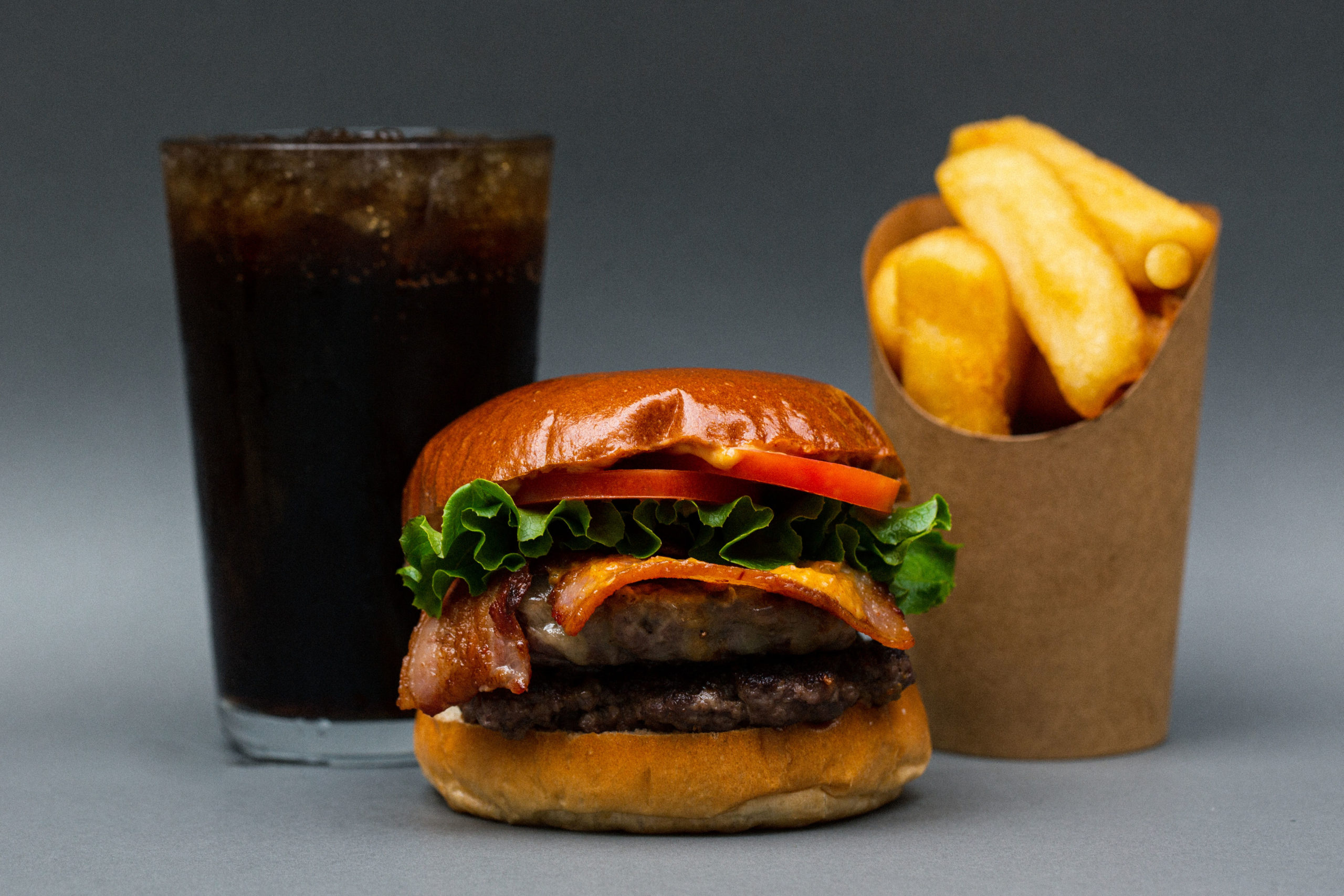 "I went and spoke with Stuart Minick of Minick of St Andrews (a local butcher) and for me, the meat has got to be local. Every now and then we drift as far as Linlithgow, but everything is sourced locally within 30 miles. Our burger mix took a while to develop, we needed to figure out how much fat content, what the grind should be and what the mix of the meat should be, once we had perfected that we then approached other local producers like Fisher & Donaldson who came up with a roll for me."
Welcoming all ages into his eatery, Justin is delighted to see the Scottish burger scene continuing to take off, with more venues specialising in the decadent patty in a bun.
"We get all ages in the restaurant. The main two burgers which are really popular is the BlackHorn and the grill, they tend to dominate the sales.
"It's great to see so many businesses opening up in Scotland. The thing with catering is you don't really need a huge investment to start up your own place. The high street has been decimated so there are avenues for these food places to go. Burger bars have definitely taken off and while there have been a few casualties with some of the other places have got bigger, there's a whole host of people doing great things.
"Why can't Scotland make a good burger? Well, it can, you've just got to do it properly which a lot of places are. There's some great venues that have opened up and are doing some cool stuff. There was two burger bars in Scotland out of the top 10 in the UK so it just goes to show we're doing some great things."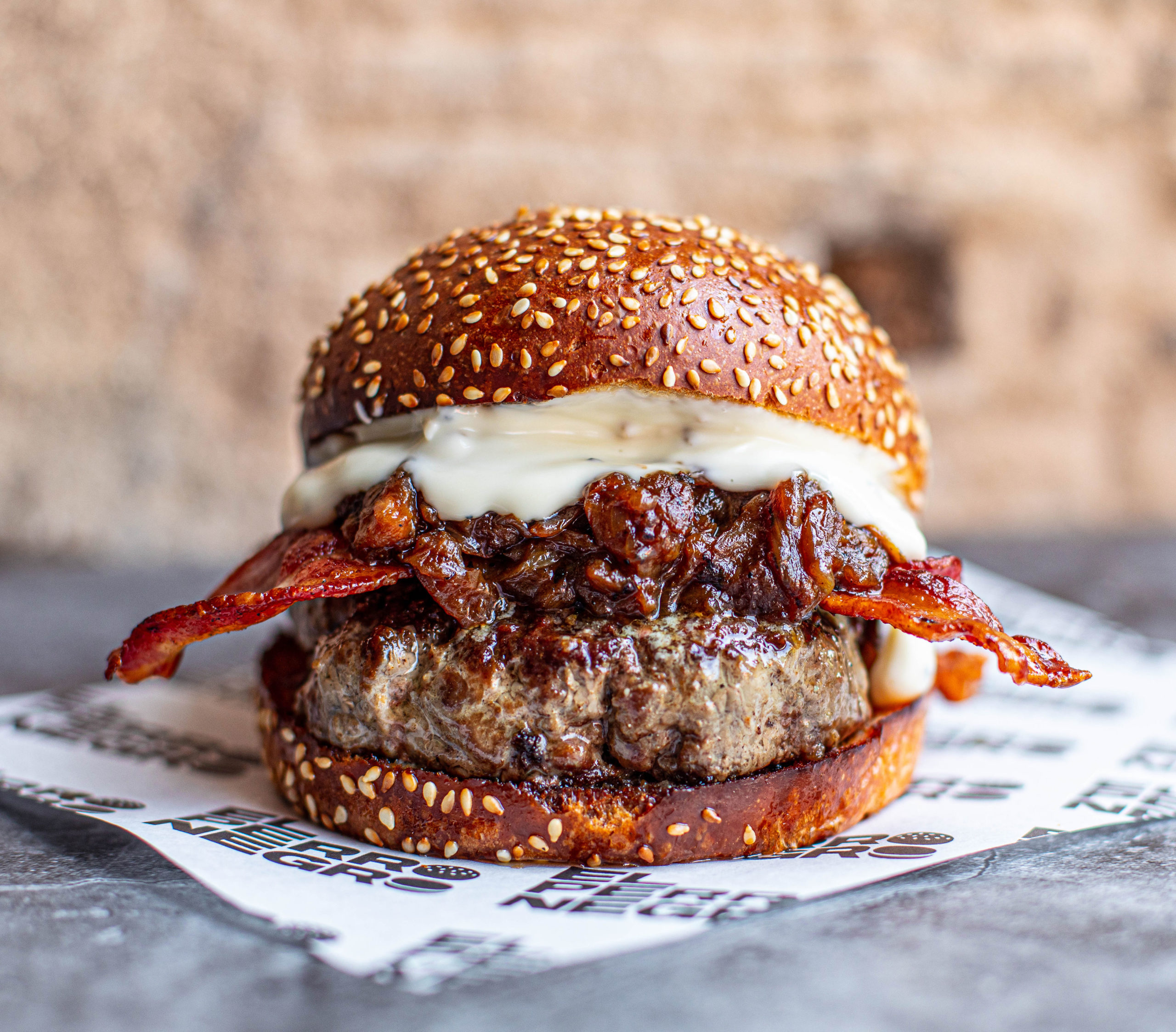 But what makes the best burger and how can you perfect one at home?
Nick Watkins, founder of El Perro Negro in Glasgow which is home to the UK's Best Burger 2019, says it is all about the mince used to make the patty. Nail that, and you are onto a winner.
"The star of the show needs to be the beef. Ideally around 20-30% fat and aged beef if you can get it. Get a good butcher and half the battle is done. Don't add anything else to the mix. No salt and pepper or breadcrumbs – just good meat and fat. Burgers should be seasoned on the outside like a good steak," said Neil.
"When I first started out there seemed to be this trend of piling as many toppings as you could onto a burger. I try to do the opposite. Everything should compliment the beef itself.
"Our award-winning Top Dog burger (short rib and marrow patty, bone marrow and Roquefort butter, double bacon, caramelised onions and black truffle mayo) is very decadent, but everything works hand in hand to give a luxurious taste to an already very good beef. It's the first burger I came up with and is still our biggest seller to today."
---
Roots at the Beach – Aberdeen (beach front)
Cooking up some of the best vegan burgers in the north-east Roots at the Beach has dominated the vegan market offering up a range of dishes which are all homemade.
You'll also find their tasty offering at 99 Bar & Kitchen in the city centre.
---
Brucklay Arms – Aberdeenshire
This 4,000 calorie burger available at the Brucklay Arms is not for the fainthearted. Based in New Deer, the venue offers up the mammoth one-foot-tall burger which boasts brioche buns, crispy bacon, four Aberdeen Angus steak burgers, cheese, tomatoes and onion rings.
The burger challenge, not likely to be recommended by dietitians, also requires participants to demolish a bowl of creamy coleslaw, salad and a large portion of chips, all within the space of 40 minutes. Those who smash it can even get their photo on the wall.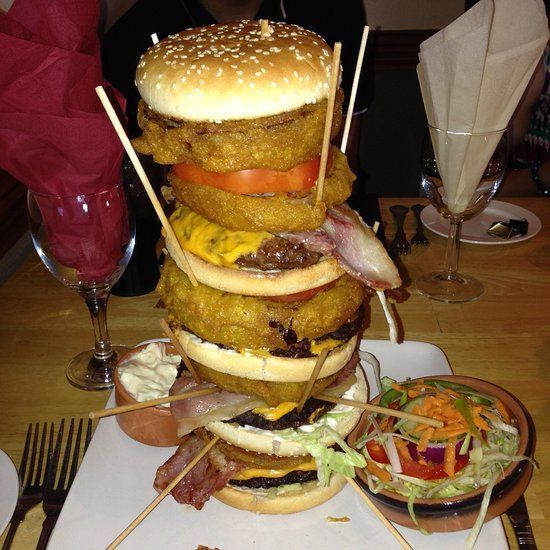 ---
Scotch & Rye – Inverness
From their signature Scotch & Rye six ounce burger to the Apocalypse Cow which features beef chilli and jalapenos and is served in a charcoal bun, these guys mean business when it comes to the size of their burgers.
---
Badenoch's Bar – Elgin
Featuring a range of full-on burgers with toppings such as streaky bacon, pickles, pulled pork, pico de gallo, haggis and more, there's plenty different variations to try out at Badenoch's Bar. You can also sit outside in their beer garden to enjoy their fare, or take it home if you fancy, too.
---
Giddy Goose – Dundee
From their popular halloumi burger to the Cajun popcorn chicken burger, not to mention the spicy surf and turf version and the maple bacon style, there is a whole host of different burgers to try out at the Giddy Goose.
They have an outdoor seating area where you can treat yourself to one of their signature cocktails at the same time.
---
Shax Burger – Dundee
Independent family-run business Shax Burger serves up top quality burgers in a cool, urban-modern eatery on Perth Road. Using fresh locally-sourced ingredients, there's a range of gluten-free options, halal certified meat products and even vegan patties you can get your hands on.
---
Tonic – Dundee
Wash the burgers at Tonic down with some of their well made cocktails. Choose from 15 different burgers, or pay a few visits and work your way through the extensive menu which sees macaroni cheese, pastrami, hash browns, pepper sauce and more all grace the tops of tasty mouthwatering burger patties.
---
Balgove Larder – St Andrews
Grab one of these flame-grilled burgers at Balgove Larder's steak barn where you can try out the business' signature Balgove burger. As well as traditional beef, you can also try lamb or the veggie portobello mushroom version. And, there's avocado, blue cheese, jalapenos and fried onions and bacon you can top it all off with, too.
The Buffalo Farm Cafe – Boglily
With quirky names like The Maltings, The Toft and The Kiwi, The Buffalo Farm Cafe is bound to keep customers entertained when trying to figure out what each burger comes topped with.
From the Scottish-inspired The Maltings with haggis, cheddar, lettuce, tomato, red onion and peppercorn sauce to The New Greenhouse which boasts crispy-coated halloumi with avocado, lettuce, red onion, red pesto and balsamic glaze, your imagination can run wild.
---
Dennistoun Bar-B-Que – Glasgow
If you have an appetite and are looking for big burgers, Dennistoun Bar-B-Que is the place to go. Piled high with the freshest-quality ingredients, these burgers mean business.
As well as a range of appetising burgers to choose from, you can also create your own, customising it to your taste.
---
Down the Hatch – South Queensferry
Down the Hatch is a great place to grab a bite to eat when venturing down south.
The mouthwatering burgers they serve up have got a lot of attention on social media, making them a must-try if you're in the area.
---
GelatoBurger – Oban
Oban's newest burger and gelato restaurant, Gelato Burger, is open for sit-in or takeaway. From classic beef burgers to The Storm Away with black pudding, chorizo, spiced apple ketchup and cheddar, not to mention The Sloppy Joe topped with hot chilli con carne and jalapenos, there's something for everyone here.
---
For more in this series…
Best of Local: How allotments and community gardens are helping neighbourhoods to thrive
Best of local: The time for Scotland's growing rum scene is now