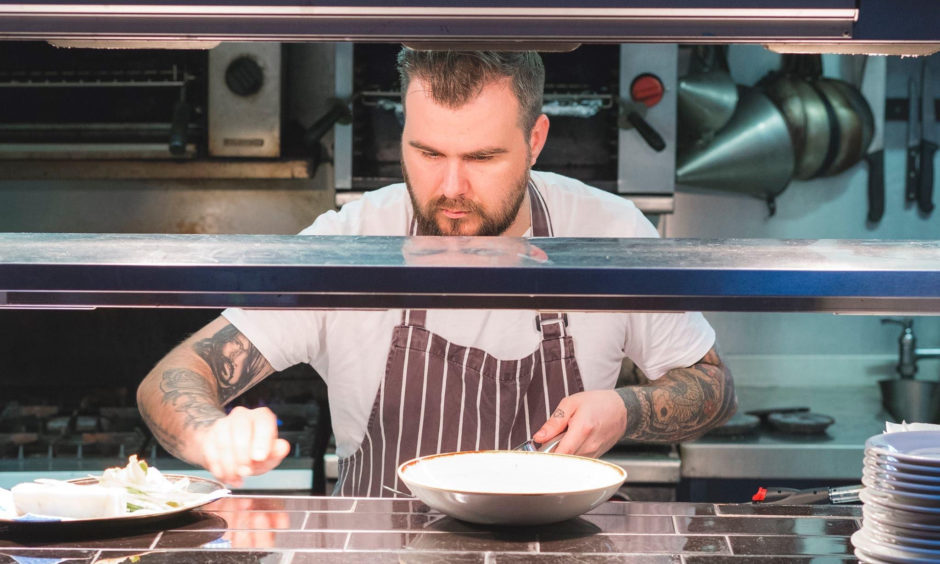 In this new series, Rebecca Shearer speaks to Scottish foodies about their food and drink favourites. To kick it off, Scotland's 'most inspiring chef of the year' reveals the five cookbooks he rates the most.
Earlier this year David Hetherington, recently appointed head chef at the Bridge of Orchy Hotel in Argyll, won the award of most inspiring chef of the year and is perhaps one of Scotland's best ambassadors for Scottish fare.
But, just as he has inspired chefs across the nation to use more local ingredients in their cooking, we wanted to find out who influenced him throughout his career. Here, he's chosen five of his favourite cookbooks that helped him get to where he is today.
On the subject of using other chef's recipes, especially those that inspire him, David said that it's all part and parcel of the industry.
"When it comes to recipes, there really aren't any new ingredients, unless someone invents an entirely new food. The recipes are out there for people, including other chefs, to enjoy at home, in restaurants, and adapt as they see fit," he said.
"There will always be other variations of recipes but you need to find a good one that works well for you – that's what you're ultimately looking for."
---
Formulas For Flavour
John Campbell, 2001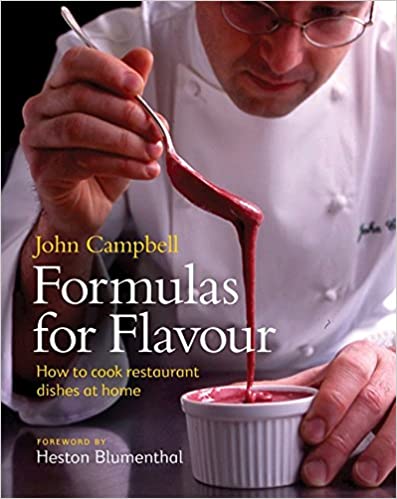 Michelin-star chef John Campbell walks readers through a series of fool-proof gourmet recipes that foodies can try at home, while divulging the tricks of the trade (most including flavour combinations) that can help you kick your dishes up a notch.
David says: "I think he was either a two or a one-star chef but when I first picked up this book it was one of the first ones that really showed me how to do restaurant-style cooking at home.
"It also taught me how to do things like combining a piece of turbot with ox tongue and that you can have that combination of meat and fish, which was very different to what I'd been taught.
"It started putting me on the track of looking at ingredients differently and is probably the book out of all five I've chosen that changed my thinking around cooking the most.
"It showed me that things like anchovies can be used to flavour a lamb dish and that you didn't need to overcomplicate dishes by putting lots of things on the same plate."
---
White Heat
Marco Pierre White, 1990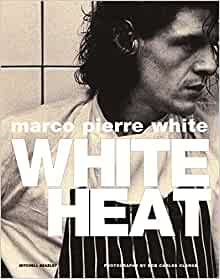 When it was released in 1990, White Heat went on to change the face of the cooking industry. Featuring a mix of opinion, recipes and photographs of Marco Pierre White, it's was one of the first of its kind to go through the doors of restaurant kitchens.
David says: "This one was a cookbook but also an eye-opener for me – the photography was amazing and it gave an insight into working in that kind of kitchen.
"I'm pretty sure, if you ask any other chefs who have read it, they will tell you the same thing – it was just that one book every chef has to have.
"I think I got this book quite early on in my career but, although it was amazing, I wouldn't say it opened my mind to what kitchens can be like. I don't think the recipes were stand-out in the sense that they didn't really define anything I cooked after reading it.
"But one I have and will always use from this book is his lemon tart recipe. It's the only way to make lemon tart, in my opinion. Marco Pierre White's way of looking at it was that you could tell the level of chef you were depending on how thin the crust is on your lemon tarts, and it would have to be cooked just before service started and sit on top of the oven so it stayed warm instead of chilling in the fridge."
---
Forgotten Skills of Cooking
Darina Allen, 2009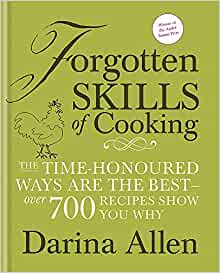 A modern guide to traditional cooking skills that have skipped a generation or two, Forgotten Skills of Cooking features more than 700 recipes and shows you the basics in things like using homegrown produce, baking bread and making cakes.
David says: "This book goes through the old, traditional ways of doing things not everybody does anymore.
"A couple of the things I took from this book was a recipe for gingerbeer and elderflower wine. It was a good book for showing me how to use foraged foods and turn it into something really good."
---
Nutmeg and Custard
Marcus Wareing, 2009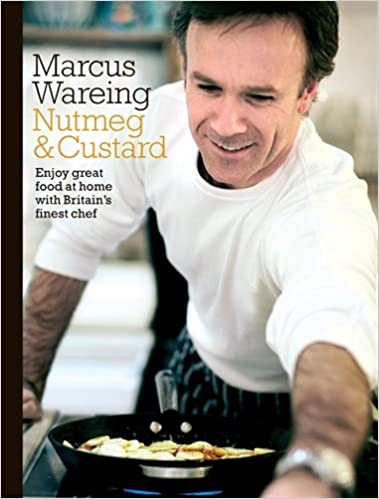 With more than 150 of Marcus' recipes, readers can become the head chefs of their own kitchens as they learn how to make some really great dishes from the comfort of their home.
David says: "I remember having this book and absolutely loving it. I don't keep a lot of the cookbooks I read as I don't have space for them all but I remember reading this one and really enjoying it.
"Marcus Wareing came from that two-star background but these recipes were all ones you could cook at home. So, it didn't matter where I was working, I was able to adapt some of the recipes to the restaurant I was working in at the time. One that stands out was a five spice pork dish that I put on and it tasted great.
"Sometimes with cookbooks, you pick them up and read them then just discard them, but this one gives you a warm feeling from it.
---
Jerusalem
Yotam Ottolenghi and Sami Tamimi, 2012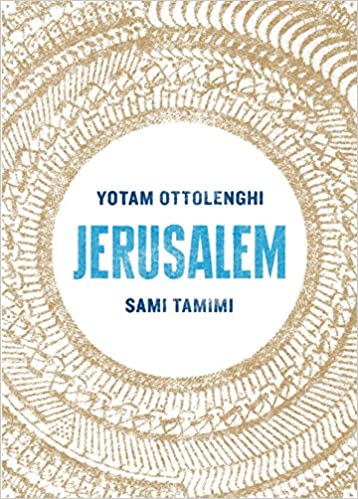 Written by two chefs who were born and raised on different sides of Jersualem before meeting each other 30 years later in London, they share a range of the dishes that reflect the culture, religious diversity and great food of their homeland.
David says: "I was working in a deli called Riverhill in Helensburgh for a while. In there we really pushed for not just sticking to Scottish food but also focusing on flavours.
"The head chef used to always use the term 'chasing the flavours' and we were always looking around the world to the tastiest things you could find – it doesn't have to be rooted right where we are.
"Author Ottolenghi's first shop was based in London and he was pushing boundaries when it came to cakes and salads, like no-one had ever done. There was a salad that was a big bowl of leaves and all these ancient grains, preserved lemons, sumac – things I'd never heard of before.
"He has a lot of books now but I think Jerusalem was one of his earliest. I loved looking through it and learning what can be done with different ingredients, like yoghurt and spices."
---
Further reading…
My Memories in Meals: Inspiring Chef of The Year embarked on culinary career out of 'necessity' after eating mum's home cooking