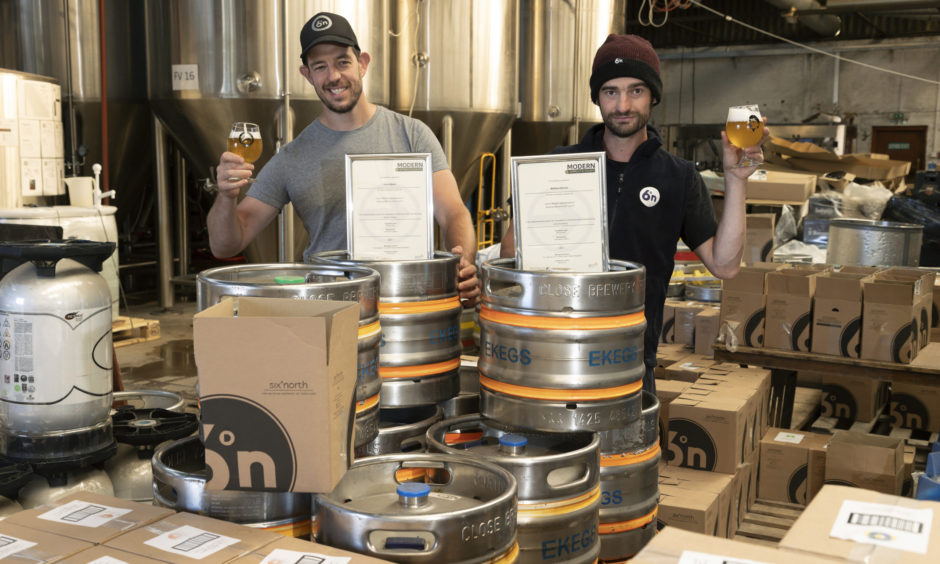 Scotland's first accredited modern apprenticeship in brewing skills hailed a success.
The brewing industry is raising a glass as the country's first accredited apprenticeship in brewing skills has successfully been completed by its first trainees.
Spearheaded by training provider Craft Skills Scotland, Stuart Byers and Matthew Bennett from Stonehaven, who are employed by six°north in Laurencekirk, are two of the first to gain the SVQ – making them qualified in one of the world's oldest industries.
The training firm is approved to deliver the apprenticeships, in line with the Scottish Qualifications Authority and funded by Skills Development Scotland.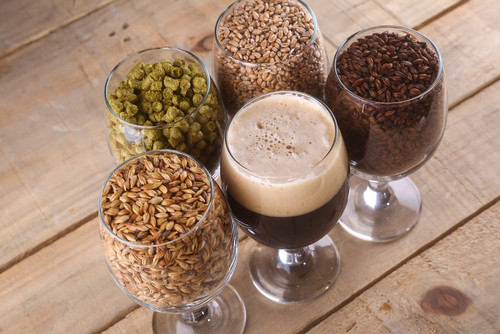 The six apprentices from the course hailed from across Scotland, from Orkney to the Borders, and the qualification is designed for candidates who are working in a craft brewery environment and looking to develop their existing skills and knowledge.
Taking a year to complete the course, Stuart was delighted to have been given the opportunity by his employer.
He said: "It's been a tough course but really rewarding. We're chuffed to get our qualification.
"I would never have studied full-time at university so to be able to gain a qualification while working and earning is a fantastic option. It will prove popular with other men and women in the trade."
Sustaining more than 8,500 jobs across Scotland, the brewing industry is a fast-growing sector experiencing large levels of growth, with more firms now exporting across the globe.
The course highlights a range of skills required for every element of the brewing process from taking delivery of the raw ingredients to signing off the final product.
Learning in his own time and at his own pace, Matthew said the opportunity to study when you wanted was appealing to him.
He added: "I felt I knew how to brew, having learned on the job, but to study and gain a qualification to say that I do officially feels great.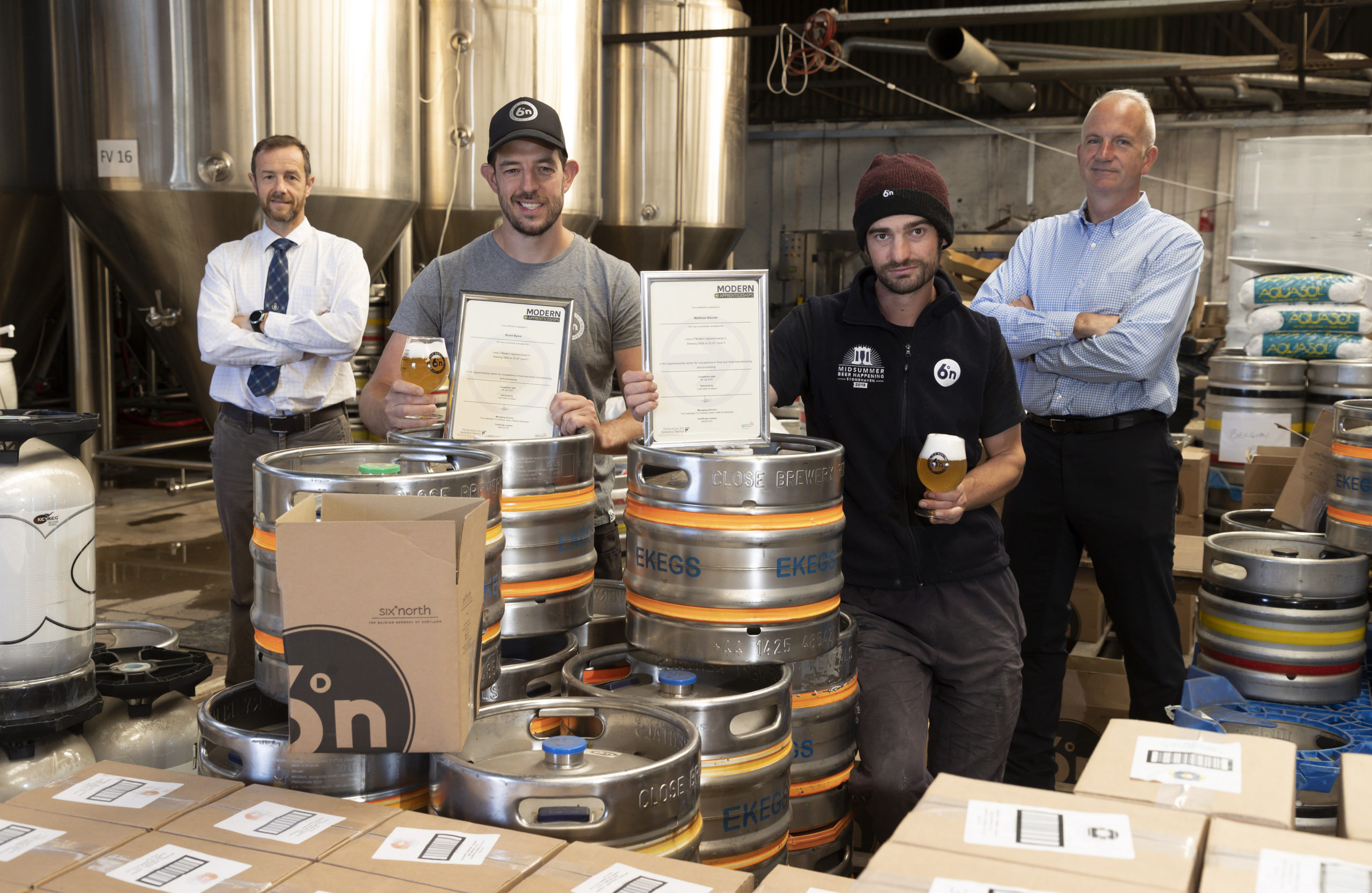 "This apprenticeship allows you to study in your own time and doesn't detract from your day-to-day learning experience on the job."
Introduced last July, Claire Simpson, training manager at Craft Skills Scotland, is delighted to see the students complete the apprenticeship and says the result is very promising for the industry.
However, with the global pandemic causing disruption across the UK in March, Claire admits it has been challenging in getting the next pool of trainees ready and getting new breweries, beer and cider, signed up to take part, too.
She said: "This Modern Apprenticeship has been drawn up to meet the needs of all brewers – from micro-businesses to major employers.
"Stuart and Matthew's success is testament to their own hard work and efforts as well as the full support they received from their employers. They have displayed an exceptional passion for their chosen profession and are the perfect examples of individuals continuing traditional artisan skills in a modern world.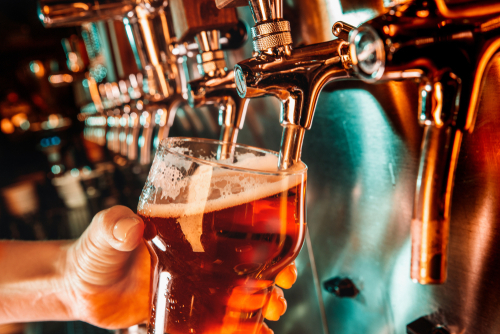 "They had a lot of experience already and took around a year to complete the apprenticeship, but if trainees are coming into the industry fresh, they will maybe take a little longer to learn all the skills from scratch.
"When the apprenticeship starts trainees are issued with a portfolio and for the SVQ part of the course they have to complete eight units, two of which are mandatory. For the MA part there's the additional unit from the SVQ plus a hygiene exam. Everything is completed on-site and sent to assessors.
"The qualification was just launched last year and just when we were gaining momentum of it, the pandemic happened. Not many premises are looking to have other individuals on-site at the moment but we have trainees up in Orkney doing remote assessment and trainees in the borders, too.
"We're keen to attract more breweries and cider breweries to get involved. We're extremely safe when going on-site to venues with additional PPE and safety practices in place to keep our staff, and theirs safe at all times.
"All in all it is a great opportunity for breweries to advertise they have an apprenticeship which will potentially attract some great new talent into the industry, too."
The Brewing Skills apprenticeship programme is the latest step by food and drink producers to attract talent, a priority outlined in Scotland Food & Drink's Ambition 2030 strategy which aims to join up industry and education to promote the benefits of working in the sector to those leaving school.
Hilary Jones, chair of Scotland Food & Drink's Brewing Industry Leadership Group, said: "Brewing is one of the oldest industries in Scotland with a strong provenance and reputation going back centuries. It is great to see the first two apprentices complete their Modern Apprenticeship and join this rewarding industry.
"We hope it encourages more young people to consider an apprenticeship in brewing as a contemporary alternative to more traditional further education, providing a springboard to a long-term career."