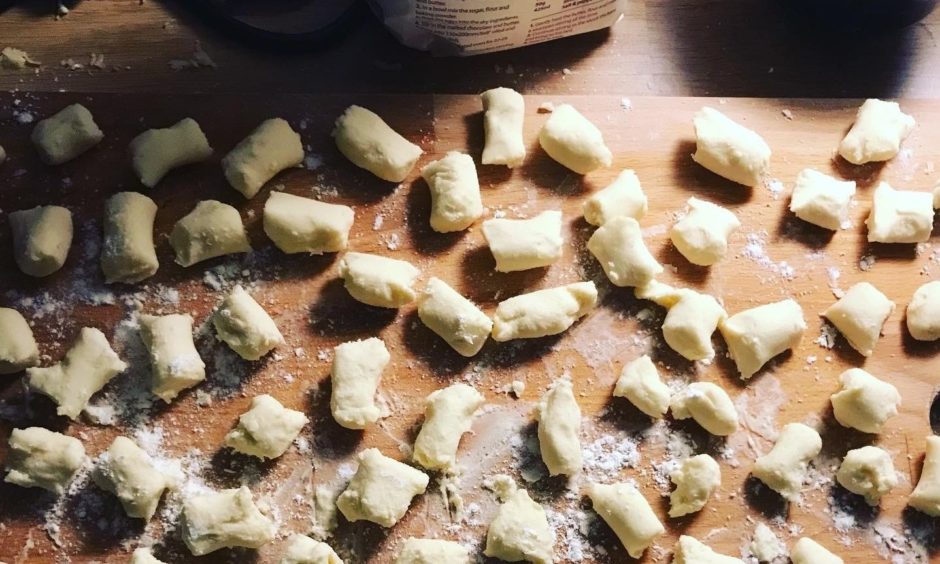 From the outset making gnocchi sounds difficult and like you need to attend culinary school about three times before even going anywhere near it but, actually, it's a lot simpler than you think. Here's Rebecca Shearer's easy recipe…
As an illness caused me to become gluten-free back in 2016, sadly I wasn't able to participate in the sourdough craze of lockdown 2020 but, instead, found my own food obsession by way of making homemade gnocchi.
There are just four ingredients – ricotta, flour, parmesan or cheddar, and egg yolks. Plus anything else you might want to add – I've added herbs before, as well as smoked paprika.
Be warned though, it gets very messy, no matter how little extra flour you use. And the first time you make it, it might take a bit longer than 20 minutes, but that's all part of the fun and it's totally worth it in the end.
Gnocchi, traditionally made from potato, can be treated just like pasta and mixed with your favourite sauce, soft cheese or even used in a bolognese – the options are endless and, I promise you, you won't go back.
If you make too much, the gnocchi can be frozen for use another day. Just place it on a baking sheet in your freezer for an hour or so then transfer to a tupperware box and place back in the freezer. To cook from frozen, just put the gnocchi in some generously-salted boiling water as normal.
---
Easy ricotta gnocchi
(Serves 2)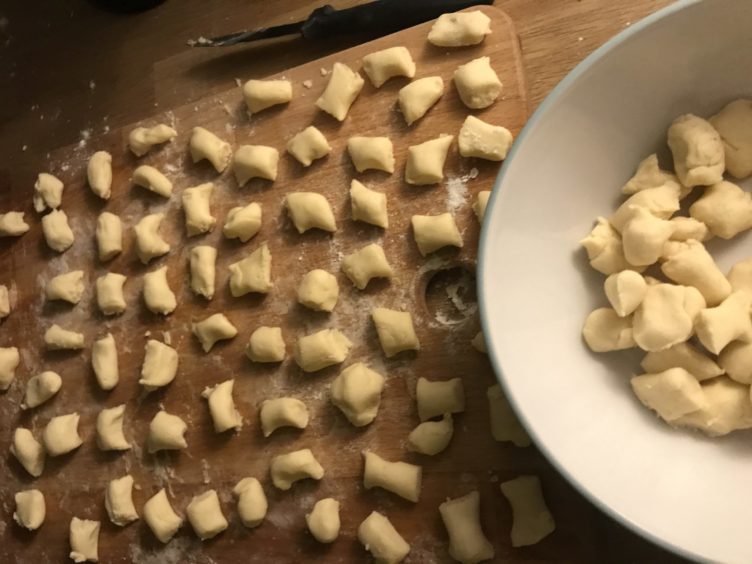 Ingredients
300g ricotta
1½ cup plain flour (I used Doves Farm gluten free but any plain flour will do)
Handful of cheddar or parmesan cheese, grated
3 egg yolks
Method
Firstly, drain the ricotta to get as much moisture out of it as possible. The best way I've found to do this is to put three or four pieces of kitchen roll on the work surface, place the ricotta on it, then get another few pieces of kitchen roll and place it on top of the ricotta. Then press down so it soaks up the excess moisture.
Once drained, place the ricotta in a mixing bowl. If any gets stuck on the kitchen roll, it can be scraped off with a rubber spatula.
Next, add the three egg yolks, careful not to get any egg whites in the mixture.
Mix the yolks and the ricotta together. I found it easiest to use a rubber spatula as it was quicker to scrape the ricotta off both kitchen roll and my hands later on, but a wooden spoon will do too.
Then gradually add the flour and cheddar or parmesan, or whatever else you want to include in the gnocchi such as herbs or spices. Then mix everything together until you start to get a dough.
Keep some extra flour to hand and add a bit more if your dough is still too sticky. Be careful not to overdo the flour though or the gnocchi will end up tasting just of flour.
Meanwhile, put a pan of generously salted water on to boil.
Then, once the dough is of a workable consistency, remove it from the bowl and place it on a floured worksurface. Shape the dough into a large ball, flattened on top, using your hands or a rubber spatula.

Once you have your rounded dough, cut it into eight sections.

Next, take one section at a time and roll them into thin tubes.

Once you have your eight tubes begin cutting out your gnocchi shapes – cut along the tubes, each one about two finger-widths apart, so they look like the picture below.

Finally, when you have your gnocchi shapes all cut out, place them into the pan of boiling water. The gnocchi is ready when it rises to the surface of the water, which should take about a minute. Drain them then serve.