From a craft beer haven housed within a local petrol station to whisky specialists perfectly placed on the Whisky Trail, these are some of the bottle shops you need to know about.
The pandemic has been a challenging time for everyone, and bottle shops are no exception with breweries facing difficulties in getting their beer to stores and distilleries postponing launches.
Keeping their selection fresh is something many of these venues are well known for and pride themselves on, so being able to get access to new selections and popular core ranges is extremely important.
One person putting craft beer on the map in the north-east is Chris Proctor, manager of Hop Shop Aberdeen.
This treasure trove of craft beer is hidden well within a Westhill Service Station and has dominated the local market in Westhill, Aberdeenshire, due to its impressive selection of beer and spirits.
A petrol station bottle shop like you've never seen
Celebrating a decade at the family-owned business at the start of the year, Chris' biggest achievement while working at the petrol station is launching the craft beer shop housed within it three years ago.
He said: "Back in early 2017 the store manager and myself approached the site owner to discuss whether there was potential to push craft beer further due to increasing sales success.
"After getting the green light to venture online, we knew we wanted to give craft its own brand and title. Hop Shop Aberdeen came to mind due to our passion to not only provide excellent beers to people in Aberdeen, but to also prioritise supporting all the many local craft breweries the north-east has to offer. Supporting local produce is easily one of my favourite values that the company has encouraged me to adopt.
"I built the website myself over summer 2017 in my spare time, so it's all been done in-house. Alongside launching Hop Shop online, the beer aisle in the shop simultaneously underwent a major refurbishment to more than double the craft section, including the instillation of multiple beer fridges and a two-tap keg growler filling station, allowing beers to be poured fresh in-store to take away."
From a one metre shelf to now…
With a collection of more than 500 different beers and a selection which is updated almost daily, it is no wonder the store can attract people from all over the north-east and further afield.
He added: "We first ventured into the world of craft back in 2013, when we reached out to a young BrewDog to try sell a few of their beers in the shop. In 2016, we reached out to more local microbrewers like Fierce from Dyce and Six Degrees North from Laurencekirk to expand our local offering, which all had fantastic success. What started as a metre of shelf space allocated for craft in 2016, grew exponentially, leading to over 500 different types of craft being constantly available from 2017 up until today, with new beers arriving almost on a daily basis.
"Now we have a stand solely dedicated to the newest and best from BrewDog, bottle and can fridges dedicated to fresh local craft and more fridges allocated to showcase the best of the rest from all over the world, covering mostly every style of beer you can think of. We've fortunately been able to keep up with the ever-changing nature of the craft beer industry and haven't looked back since."
With two beer taps that rotate kegs regularly, the growler filling station has been a big attraction for craft beer enthusiasts and is updated regularly to ensure different beer styles and brands are showcased.
"We acquired it back in 2017 but 'crafted' it up a bit with various brewery merch we had lying around. It's been a massive thing in America for many years and how it works is we have two kegs in store at all times that dispense fresh, cold beer into sealed bottles – usually referred to as growlers – for customers to take away and enjoy keg beer outwith a bar or pub setting," said Chris.
"It's a theatrical attraction point for customers paying us a visit and has become a wonderful way to engage with our local beer drinkers and chat about what they like and what they might like to try. It's certainly proved very popular over the years, with particular increased interest this year, all things considered.
"At the start of lockdown, I swear we must've been one of very few places pouring draught beer in the entire UK, which is a mad thought considering we are just a petrol station in Aberdeenshire!"
But when it comes to a collection of 500 beers, where do customers even start and how does one go about picking top beers for a selection of that size?
Chris said: "Networking is a huge part of the job. Over years of being in the world of beer, we've built such incredible friendships with breweries, distributors and customers, which all play an equal part in how we pick the beers you see online or in-store.
"Our biggest aim is to support local and give independent microbrewers a solid platform to reach beer drinkers near and far. Although the shop may appear like we stock everything and anything, we sadly can't say yes to it all at once, so we do our best to fit as much new beer in as we can every week, and also aim to rotate beer styles and breweries to keep it fair for all.
"Another big seller for us are the really high in demand beers of the moment, which typically span worldwide. Monitoring social media and listening to customer requests play a vital role towards keeping in the loop with what beers are most sought after, which helps gauge what customers are likely to be grateful to see come in."
Craft beer advent calendar
Launching his own craft beer advent calendar, this will be the third year Chris and the team have upped the numbers from 48 to 120, presenting customers with a truly special craft beer experience.
He said: "It features 24 different beers across 24 days in December, with a few extra treats on us thrown in. We like to see the year out in style and give our customers a nice bundle of great beer, predominantly local beer, at a splendid price to say thanks for supporting us for another year.
"The past two years we've managed to offer 48 calendars for our loyal customers each Christmas, but this year, we're going all-out planning for 120 calendars – that's 2,880 beers to hand gift-wrap up in my spare time. We'll be shouting about how to grab these limited craft calendars on our social media towards the end of October so keep your eyes peeled as they're proving to be high in demand this year."
A whisky shop on the Whisky Trail
In Moray, The Whisky Shop Dufftown has also been proving popular with customers keen to try the new whisky releases being churned out by the industry.
Owner Mike Lord said: "The start of lockdown there was a lot of interest in stocking up on more usual items. As it continued people were looking for something different. Naturally people started to buy more sherry-rich and dark whiskies. Now they're looking for special releases which are coming through. There's a flurry of new releases as they were all held back."
Based in the heart of whisky country, the specialist shop, which was established in 2008, houses a well-stocked range of over 600 whiskies, and with no less than six operational distilleries and the annual Spirit of Speyside festival in close proximity, the shop is perfectly located.
He added: "Because of where we are we sell a lot of Mortlach and Balvenie as well. It is the Balvenie The Week of Peat we sell quite a lot of being an unusual Balvenie which is heavily peated.
"We are known for stocking a range of independent bottlings and we always have a great range in. Sales wise we're probably split 50/50 between the independents and the own brand bottlings. For us it is really where we can offer variety, uniqueness and a different experience.
"We focus on Scottish whiskies as there's so many now. Single Scotch whisky is my passion and the shop is based in the middle of Speyside and on the Whisky Trail. Generally you don't travel to Speyside to buy a Japanese whisky."
Operating from 11am to 5pm Monday to Saturday, Mike was the only member of the team working throughout lockdown, sending a variety of whisky bottles across the world.
"I was the only one working, coming in on the mornings and dealing with orders. We had the shop open and it was incredibly quiet. We encouraged click and collect and we also sent products worldwide, too. Things just took a lot longer to get across the world with all the deliveries going globally," said Mike.
"In the shop we have hand sanitiser and ask everyone to use it and we have a one way system in place. We're quite a small shop so there's a maximum of five people allowed in. We can now give people samples to try which is great.
"We can host an in-shop whisky tasting with the one household up to six people, too."
With tourism a huge driver for his business Mike admits the lack of tourists has been a challenge for him, but the support from local whisky enthusiasts has been "extremely encouraging".
He said: "From the middle of August we've noticed the tourists coming back. Once the schools went back we saw a drop off. It seems to be more people who are staying in self-catering accommodation who will stay there for a few days and not move around as much.
"We still have lots of enthusiasts coming through the door looking to get their hands on unique whiskies."
Whisky Colour Festival
Organising their own whisky festival, Mike has made the decision to take Whisky Colour Festival online, offering a virtual experience to those members of his whisky club looking to take part in this weekend.
Priced at £85, membership of the exclusive club guarantees your place at the festival which is now in its second year.
He said: "We made it available to the Whisky Colours Club, which anyone can join. The main driver behind being part of the club is getting access to the festival and getting the tasting packs. We have eight tastings over four days from independent bottlers and from distillery and brand ambassadors.
"The membership includes the tasting packs, and at the end of our usual festival we have an event called the last drop. That's when people come into the shop and we get all the samples we have had throughout the year from companies for people to try. In the box we've included a selection of those so they can have their own last drop tasting at home. We've also sent them a specialist whisky T-shirt and two tasting glasses so they can get someone else involved. The samples we have sent are big enough to be enjoyed by two, so like any good club, you can bring in a friend – most people seem to be arranging to do so with someone in their bubble.
"It will be streamed from our social media channels for the shop and the Whisky Colours Festival. Some of the brands want to do Zoom meetings as they are more personal and will allow participants the chance to chat to the brand ambassadors directly, too.
"I've done various tastings via Zoom myself and I was part of the virtual audience for a comedy show on Radio 4. I genuinely felt the people doing the comedy were doing it for me in my own room, that's the kind of experience I would like to bring to these tastings.
"I think virtual events are here to stay. This flexibility of getting to more people easier and quicker, and be interactive with smaller groups is great."
---
Inveruire Whisky Shop – Inverurie, Aberdeenshire
Run by Mike Stuart, this whisky shop also boasts an impressive Scottish rum and gin collection and showcases a range of local distillers from across the north-east and further afield.
---
Aberdeen Whisky shop – Aberdeen
You'll usually find a whole range of tasting events taking place at the shop, however, due to Covid-19 the tastings have been massively reduced. But ,what you will find is an eclectic offering of bottlings from across the country.
---
Borsalino Bottle Shop – Peterculter, Aberdeen
Not only does this bottle shop have a cracking craft beer and spirits collection, it is also based under a popular Italian restaurant which is also worth checking out before or after you've made your drinks purchases.
---
Gordon and Macphail – Elgin
Featuring more than 1,000 different single malt whiskies, not to mention wine, spirits and more, the Whisky Room is the Aladdin's Cave of whisky. Browse through the eclectic selection to suit your tastes.
---
The Whisky Shop – Inverness
Offering whiskies across the world including Japanese, American, Irish, Taiwanese, Indian and more there is a whole range of spirits to get lost in at The Whisky Shop.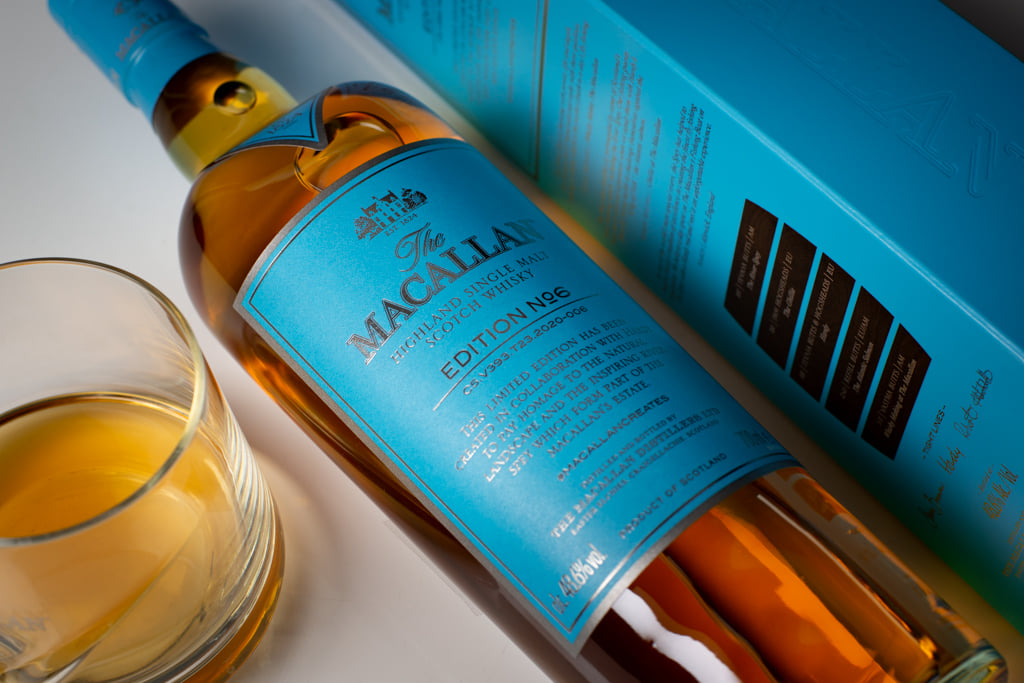 ---
The Speyside Whisky Shop – Aberlour
From some of the rarest labels to core ranges, you'll find everything and anything in this spirits treasure trove.
---
Logie Whisky & Wine – Forres
Offering an extensive selection of products, this whisky and wine shop offers shoppers the chance to browse a huge collection, from international gins, Scottish gins, beers and wines to liqueurs.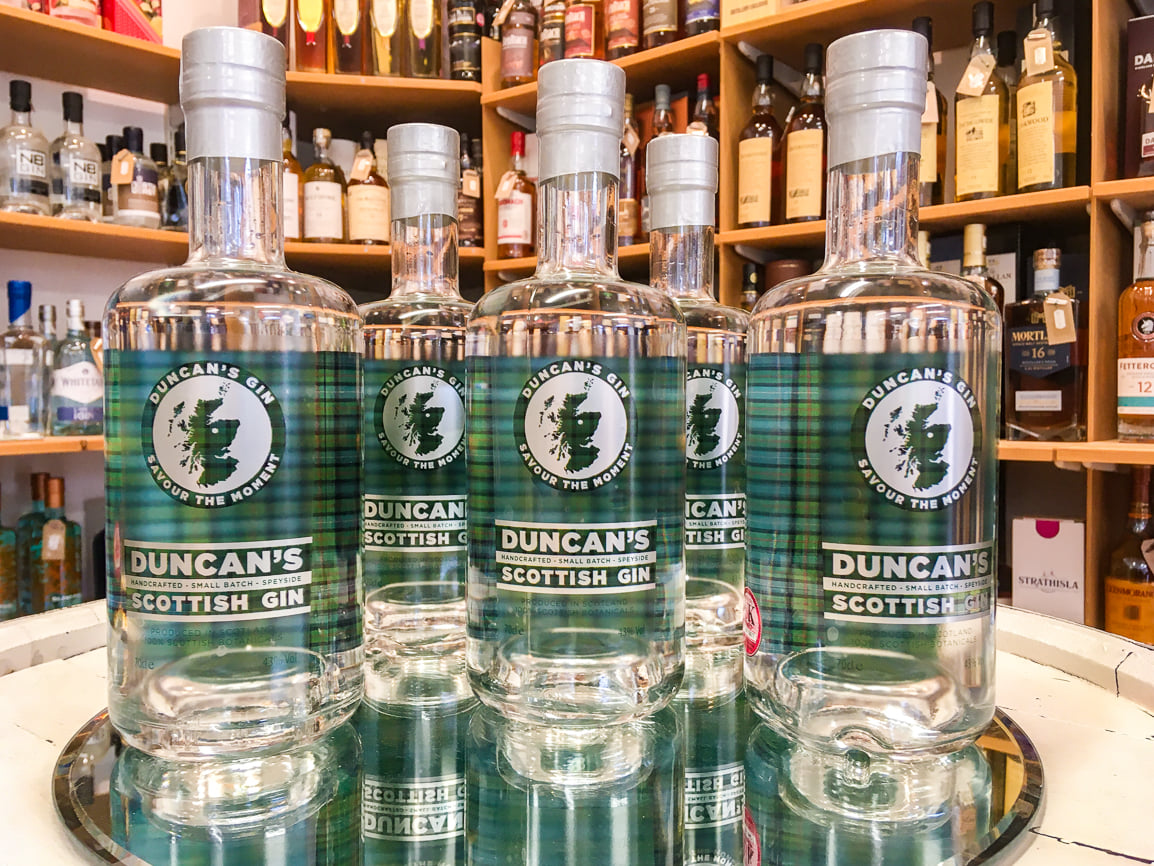 ---
The Whisky Castle and Highland Market – Ballindalloch
This business has been selling whisky for more than 100 years and boasts a collection larger than 600. From independent bottlers to exclusive aged casks, there's a whole range of drams to discover at this store.
New Arrival! The Whisky Cellar Range

Absolutely thrilled to announce we have a stunning new range of whiskies now available at The Whisky Castle. From independent bottler, The Whisky Cellar, these are some of the most delicious bottlings we have tasted in a while. Very unique in both character and flavour profile, the range includes: Teaninch 12 Year Old (Bourbon Barrel) 58.2%Royal Brackla 7 Year Old (Olorroso Sherry Quarter Cask) 56.8%Ardmore 14 Year Old 58.9%Westport 21 Year Old ( Bourbon Barrel) 43.8%Invergordon 24 Year Old ( Bourbon Barrel) 48.6% It is rare that we find every whisky in a new range to be of such exceptional quality. We were literally blown away by the liquid in every expression.They whole range is available to sample and purchase instore and is also available on our website under the New Arrivals Section where you can find detailed tasting notes. Slainte!

Posted by The Whisky Castle and Highland Market on Saturday, 26 September 2020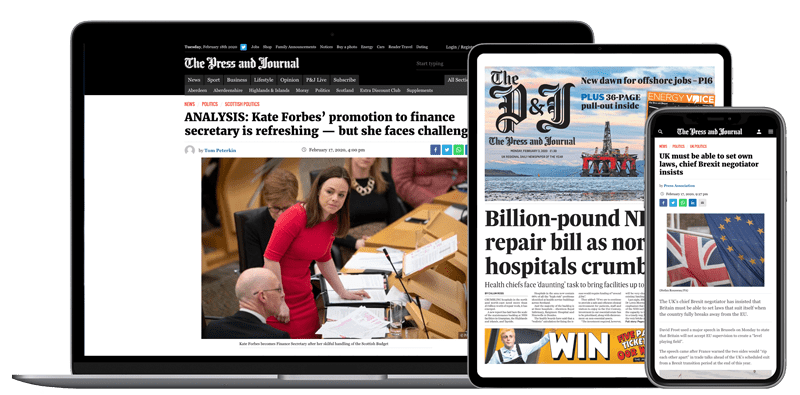 Help support quality local journalism … become a digital subscriber to The Press and Journal
For as little as £5.99 a month you can access all of our content, including Premium articles.
Subscribe