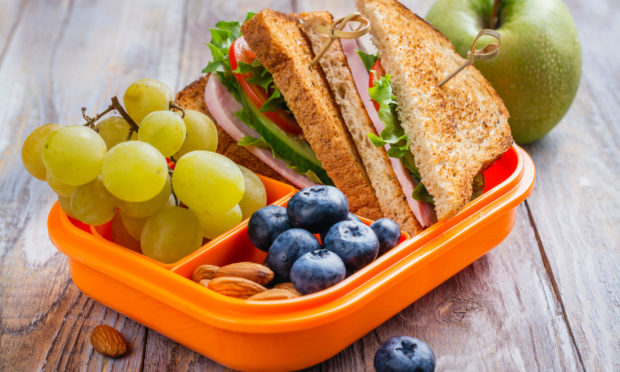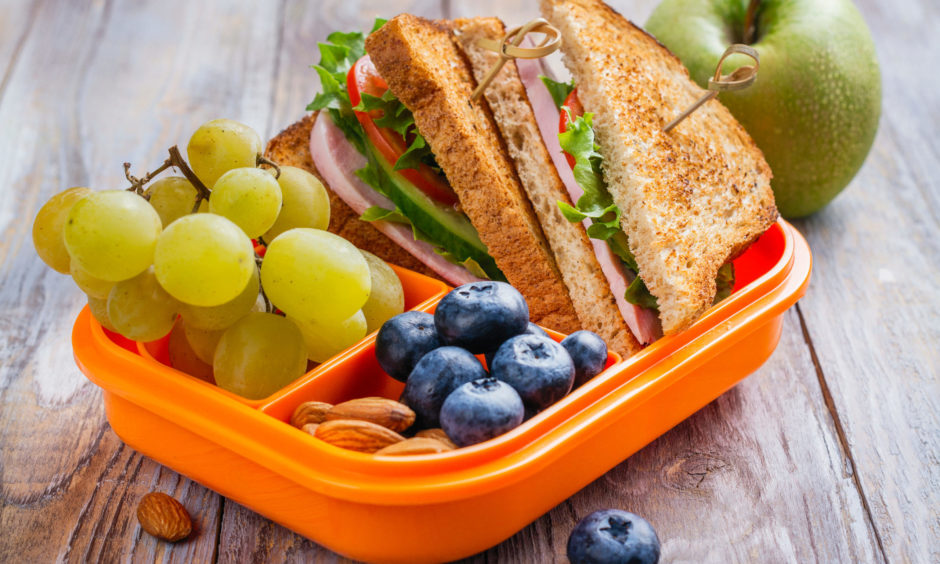 Struggling to get back into the swing of putting a lunchbox together for school? We have five recipes to help inspire you and allow the kids to get involved too.
Schools are back, which means having to think about making packed lunches once more.
A huge number of parents, and youngsters, enjoyed cooking from scratch during lockdown, and many will continue to do so as things get back to normal.
Aldi has launched a range of lip-smacking essentials, priced from 65p, which can keep costs down and make lunchtimes fun.
It has also come up with a nice range of easy-to-make lunchbox ideas that youngsters can either help adults make, or make for themselves.
---
Tortilla wraps
(Makes 4)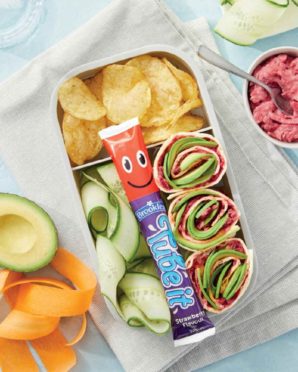 Ingredients
4 tortilla wraps
200g reduced-fat houmous
2 ready-cooked beetroot
1 avocado, sliced
1 carrot, ribboned with a potato peeler
Method
Grate the beetroot into a bowl then add in the houmous and mix well.
Spread this evenly over the wraps and top with avocado.
Roll it up tightly and spear with cocktail sticks before cutting the wrap into 2-inch lengths (or whichever height you need to fit it into your lunch box).
Arrange the carrot strands next to the sliced wrap and serve with cucumber, yogurt and crisps.
---
Frittata
(Serves 6)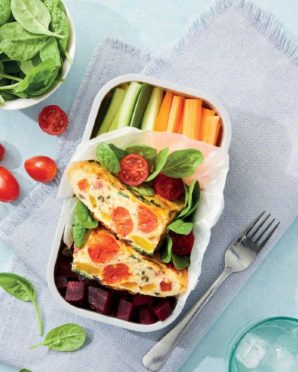 Ingredients
70g Specially Selected Smoked Pancetta Strips
1 medium red onion, thinly sliced
6 medium eggs
70g fresh baby spinach leaves
150g baby plum tomatoes, halved
60g grated mature cheddar cheese
1 pepper, diced
12ml olive oil
Sea salt and black pepper
Method
Pre-heat the grill to high.
Whisk the eggs together and season with a little salt and some black pepper then stir in the grated cheese. Cut the pancetta into strips.
Sauté the pancetta, pepper and red onion in the olive oil for five minutes until the pancetta is browned and the pepper and onion softened.
Add the tomatoes and spinach and stir until the spinach has wilted.
Add the egg/cheese mix to the frying pan and spread it evenly around. Cook gently for about five minutes until the egg has set.
Put the pan under the grill for three to four minutes to set the top.
Allow to cool then cut into wedges.
Can be served warm with beetroot, carrot and cucumber and will keep in the fridge for two days.
---
Tuna pasta salad
(Serves 4)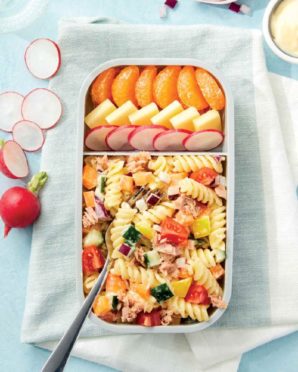 Ingredients
200g fusilli pasta
150g baby plum tomatoes, quartered
½ cucumber, diced
1 yellow pepper, diced
2 small carrots, peeled and diced
1 red onion, peeled and diced
2 cans tuna chunks in sunflower oil, drained and flaked
8 tbsp mayonnaise
Method
Cook the pasta as per packet instructions.
Drain and cool under running water.
Drain again then add to a mixing bowl along with the remaining ingredients.
Mix gently until coated with mayonnaise.
Serve with cheese, radish and orange.
---
Ham pitta pockets
(Makes 4)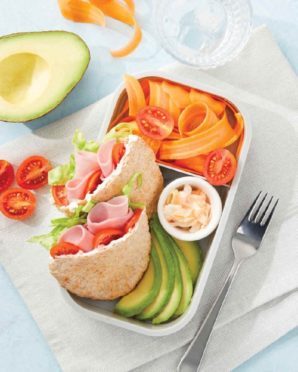 Ingredients
4 wholemeal pittas
½ iceberg lettuce
6 ham slices
100g reduced fat soft cheese
150g baby plum tomatoes
Method
Slice the lettuce and wash.
Cut the tomatoes in half.
Place the pittas into a toaster and cook until golden.
Cut each pitta in half – be careful, there may be hot steam from the opening.
Use the knife if needed to create a pocket in the pitta. Spread the cream cheese evenly inside the pitta.
Fill each pitta with the ham, tomato and lettuce.
Serve with avocado, carrot sticks and a spoonful of coleslaw.
---
Chicken, coleslaw and houmous wraps
(Makes 4)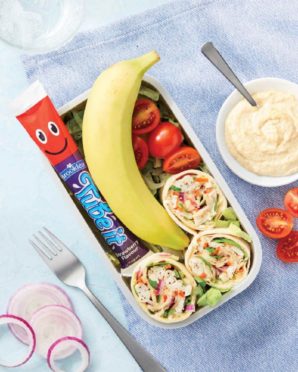 Ingredients
4 tortilla wraps
400g chicken mini fillets
1 red onion, thinly sliced
¼ iceberg lettuce
150g coleslaw
150g reduced fat houmous
Olive oil
Black pepper
Method
Pre-heat the oven to 200°C/400°F/Gas Mark 6.
Put the chicken fillets on a baking tray, drizzle over a little oil and sprinkle with black pepper – roast for 10 minutes.
Once cooked, slice into thin strips.
Spread each wrap with a quarter of the houmous, top with lettuce leaves, chicken, coleslaw and red onion, roll up and slice in half on the diagonal.
Serve with tomatoes, yogurt and a banana.