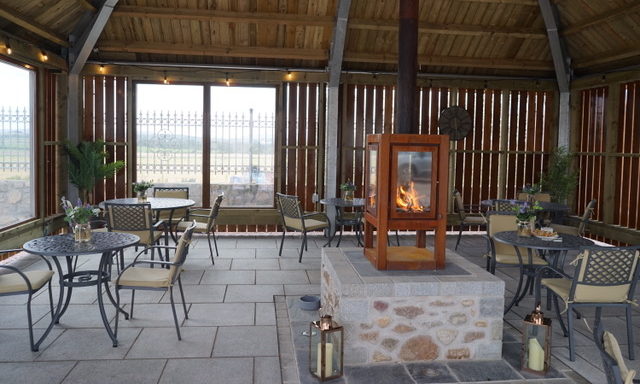 A new outdoor space at Marshall's Farm Shop has now more than doubled the covers the eatery can turn around in any one sitting during the coronavirus pandemic.
An Aberdeenshire farm has managed to secure 15 staff jobs thanks to its new outdoor seating addition.
The new building at Marshall's Farm Shop, took around five weeks to build from start to finish and has doubled the capacity of the premises, adding 24 additional covers to the 20 seats it already offered inside.
This means the family-owned business is able to keep on all of its team to service more than 40 customers at any one time.
Designed and constructed by the Marshall's family with the help of a steel company and a self-employed joiner, the firm based outside Kintore on the A96 created the space to attract more people to the socially-distanced cafe. The outdoor area is dog-friendly and is mainly running at a two-metre distancing capacity.
Julia Marshall, one of the three daughters of Kenny and Moira Marshall who own Marshall's Farm Shop, said the new addition was "desperately needed" to ensure customers had a comfortable space when visiting the premises.
She said: "Initially we had only been able to offer so many seats in the cafe and we had a few tables located outdoors for the summer. They were working fine and gave people the chance to sit outside if they were too scared to or didn't want to sit inside.
"It's getting a bit colder now so around six weeks ago we were racking our brains about what we could do and thought maybe a marquee would work. But we thought we'd rather do something a bit more permanent.
"Our cafe was small anyway and all of the seating was pretty crammed but we cut that right back to socially distanced tables. We've only got around 20 seats just now inside and it wasn't really working, especially as we wanted to keep on all of our staff. They have worked so hard and we've worked hard with them and we didn't want our team to be affected and ensure everyone was still in a job.
"It currently seats 24 but that's socially distanced seating. There's plenty space for whenever we can move the tables back to normal and there's a wood burning stove in the middle. The majority of the tables are two metres spaced, but there is one area at the front which is open just now and the tables there would be one metre. We'll close that off when it gets to cold nearer winter. It is also dog-friendly so people can also bring their pets with them."
In the process of building a new store and extending the cafe area, Marshall's has invested in a new premises which will open in late summer 2021.
She added: "We're building our new shop and extending the shop and cafe. There's a massive building which is a field structure just now – it's in the pipeline for next year, so we thought this new space we've created could be an addition to that.
"We're thinking late summer for the new opening as the pandemic has slowed us down a little with getting our supplies."
Open seven days a week from 9am to 4pm and closing earlier on a Sunday at 2pm, Julie says the online and customer reaction to the new space has been "incredible".
"It went crazy on social media and its so nice to see everyone taking interest in it. We're not really interior designers but my mum and I just put our heads together and came up with some ideas. We wanted it to be as welcoming and nice as possible and the stove fired up completely makes it. It looks lovely."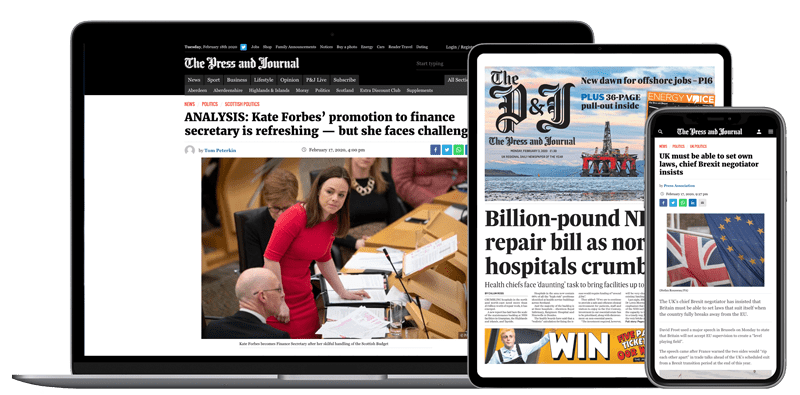 Help support quality local journalism … become a digital subscriber to The Press and Journal
For as little as £5.99 a month you can access all of our content, including Premium articles.
Subscribe