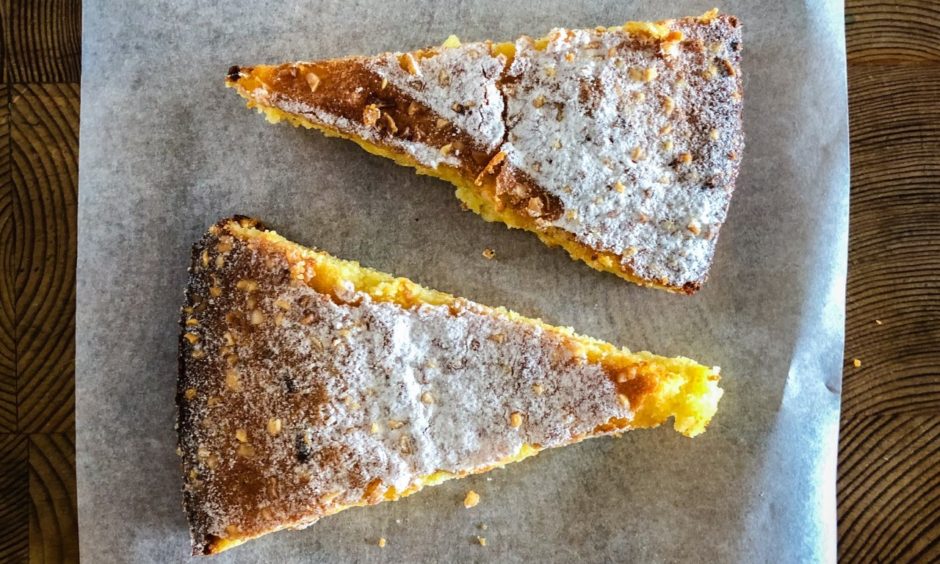 With origins dating back to the middle ages, this three-ingredient almond cake is the perfect sweet treat to have with a cuppa.
Autumn is upon us, and while some will be braving the cold to pick up a a sugary pumpkin latte or two, many of us will be looking for something sweet to complement our delicious home brew instead.
Made with ground almonds, eggs and sugar, this three-ingredient Spanish bake is perfect for those working at home and in need of a mid-afternoon pick-me-up.
Easy to make, this scrumptious Santiago tart recipe takes less than 45 minutes to make, meaning you could bake it first thing in the morning and it will be ready for you to enjoy with your afternoon brew later that day.
Courtesy of Amy Russell of The Harbour Cafe in Elie, Fife, all you have to do is whip up the three ingredients, top the bake with icing sugar when baked and you're good to go.
Also known as Torte de Santiago or Tarta de Santiago, you can add lemon or orange zest for a citrus twist to this popular cake which dates back to the middle ages.
---
Santiago tart
(Makes 1 tart)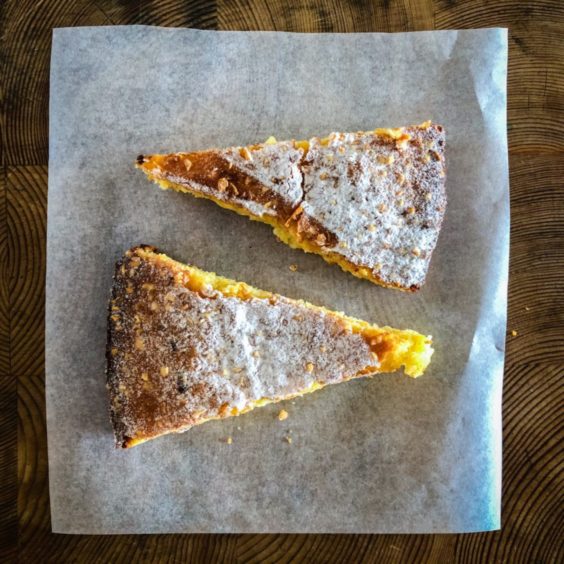 Ingredients
3 eggs
150g sugar
150g ground almonds
icing sugar, to dust when serving
Optional: zest of orange or lemon
Method
Preheat the oven to 180°C/356°F/gas mark 4.
Separate the eggs and whisk the egg yolks with 130g of the sugar until pale.
Whisk the egg whites to soft peaks and then add the rest of the sugar and whisk until shiny.
Fold the two mixtures together and place in a 20cm tin.
Bake on a low shelf in the oven for about 35 minutes.
Remove from the oven and cool.
Dust with a thick layer of icing sugar to serve.
You can add the zest of one orange or lemon before baking.
---
For more in this series…
Sweet treats: Two coffee-based dessert recipes you need to try this week
Sweet Treats: This grapefruit meringue pie recipe is as bold as it is delicious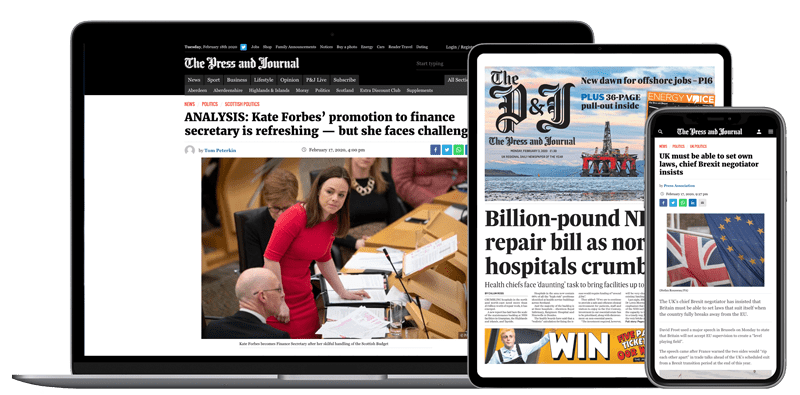 Help support quality local journalism … become a digital subscriber to The Press and Journal
For as little as £5.99 a month you can access all of our content, including Premium articles.
Subscribe