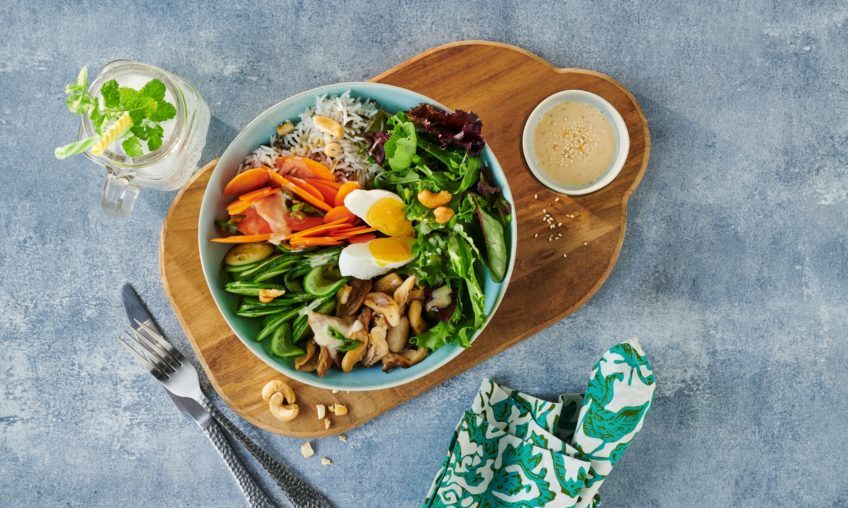 These hearty salads are bound to keep you feeling satisfied all afternoon.
When it comes to keeping our tummies full and getting a whole range of good vitamins and minerals into our bodies, nothing does it as well as a salad.
Packed with a whole range of ingredients, flavours and textures, salads are a great way to get all the nutrients you need in one sitting, and are guaranteed to fill you up, too.
From a wellness bowl stuffed with grains, seeds, veggies and more, to a vegetable rice bowl with mushrooms, rice, nuts, plus the rest, there's plenty in these bowls to keep your hunger pangs at bay.
Check out these two delicious recipes from seasoning and sauce brand Kikkoman to get your week off to the best start.
---
Wellness Bowl
(Serves 4)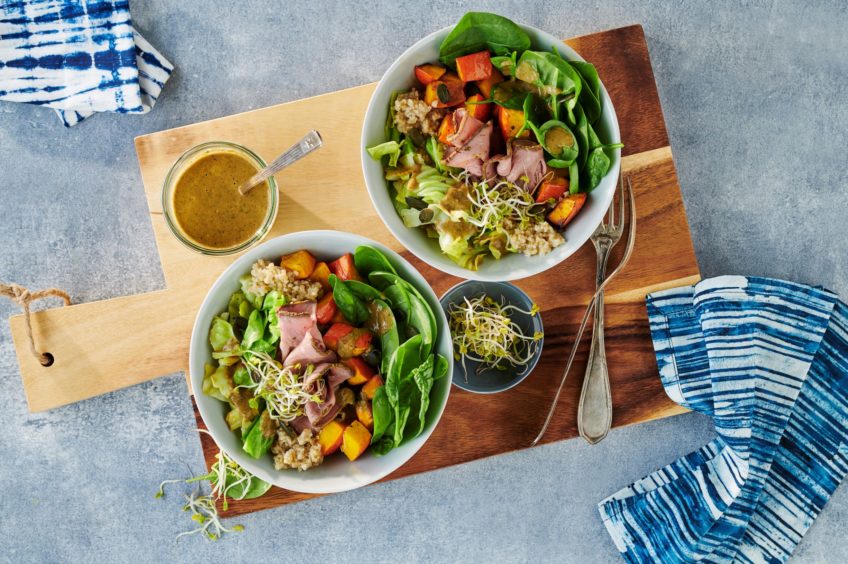 Ingredients
100g spelt grain
10 tbsp Kikkoman Ponzu
400g pumpkin or squash
2 tbsp walnut oil
Freshly ground pepper
1 small pointed cabbage
1 clove garlic
3 tbsp olive oil
100g baby leaf spinach
4 sprigs fresh basil
30g pecans
2-3 tbsp balsamic vinegar
1 tsp agave syrup
50 ml vegetable stock
12 slices of cold roast beef
100g sprouts or cress
30g pumpkin seeds
Method
Prepare the spelt grain according to the package instructions and mix with two tablespoons of Ponzu.
Preheat the oven to 180°C Fan. Cut the pumpkin into cubes approx. 2×2 cm, toss with walnut oil and two tablespoons of Ponzu, season with pepper, spread out on a baking tray and cook in the preheated oven for about 15-20 minutes.
Halve the pointed cabbage, cut out the stalk, cut the leaves into strips. Peel the garlic, chop finely and sauté with pointed cabbage in 1 tbsp olive oil in a pan. Pour in 50 ml of water and cook covered for approx. 5 minutes.
For the dressing, blitz the remaining Ponzu with pecans, remaining olive oil, vinegar, agave syrup, stock, basil leaves and season with pepper.
Arrange the spelt, pumpkin, cabbage and baby leaf spinach in bowls and drizzle with the dressing. Scatter the roast beef with the sprouts on top, sprinkle with pumpkin seeds and serve.
---
Vegetable Rice Bowl
(Serves 4)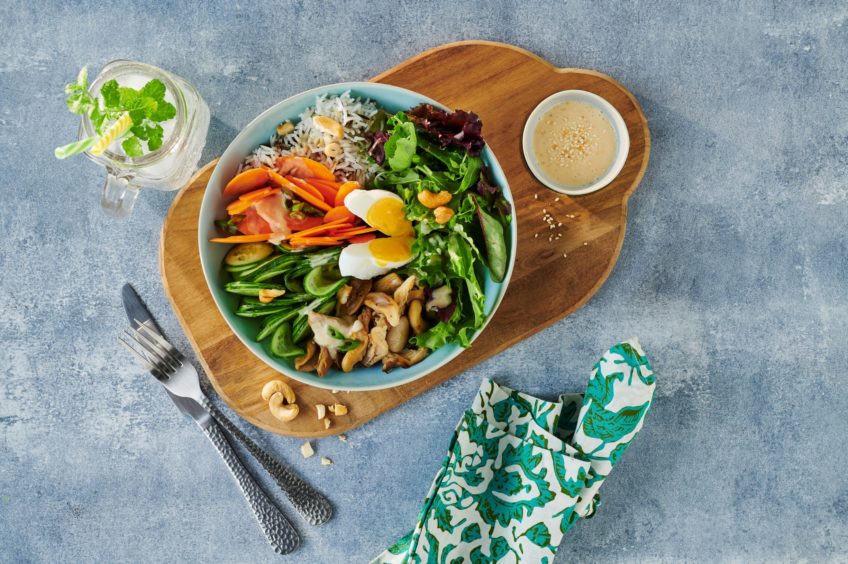 Ingredients
100g wild rice mixture
200g oyster mushrooms
1 tbsp of olive oil
6-8 tbsp Kikkoman Ponzu
2 mini cucumbers
2 carrots
100g bag herby salad
4 spring onions
3 tsp toasted sesame oil
100g cream
4 tbsp light balsamic vinegar
1-2 tsp agave syrup
2 tsp sesame seeds
Freshly ground pepper
50g cashew nuts
4 eggs
Method
Prepare rice according to the package instructions. Clean the oyster mushrooms, cut them a little smaller depending on the size, fry in heated olive oil for about 2-3 minutes and drizzle with 2 tablespoons of Ponzu.
Slice the carrots and cucumbers into thin slices. Slice the spring onions finely.
Mix the remaining Ponzu, sesame oil, cream, 1-2 tablespoons of vinegar, agave syrup and sesame for the dressing and season with pepper. Roughly chop cashew nuts.
Arrange rice, oyster mushrooms, cucumber, carrots and herby salad in bowls and drizzle with the dressing. Boil two litres of water with the remaining vinegar for the poached eggs.
Break the eggs one by one into a soup ladle, carefully slide them into the water and cook for 6-8 minutes.
Arrange an egg on each bowl, garnish with spring onions and cashew nuts and serve.
---
For more recipe inspiration…
Midweek meal: Stock up on goodness with this spinach and chickpea curry from Deliciously Ella
Three ways with British trout: en papillote with summer herbs, easy barbecue teriyaki and summer saffron with tabbouleh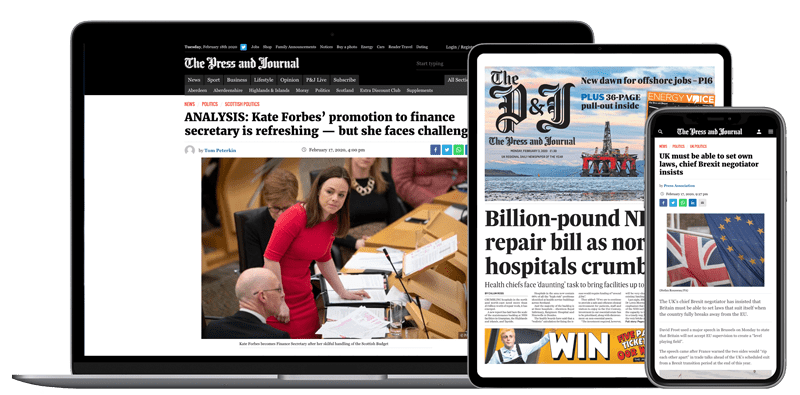 Help support quality local journalism … become a digital subscriber to The Press and Journal
For as little as £5.99 a month you can access all of our content, including Premium articles.
Subscribe