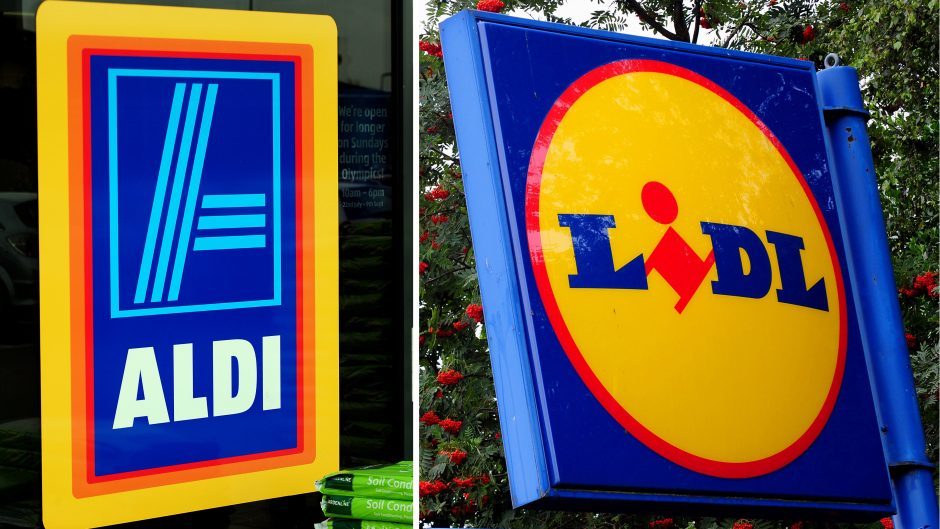 Clare Johnston takes a look at the rise of the discount retailers – and the Marmite effect they have on consumers.
When Aldi submitted plans for a new store in the affluent Aberdeen suburb of Countesswells, they didn't secure an entirely enthusiastic response from some residents.
The plans were approved by city councillors last week, despite objections from some locals that it was "not the sort of area" for an Aldi supermarket. The 58 notes of objection were outweighed by the 87 letters of support.
This contrast in views, sums up the wider public attitudes towards the discount retailers, Aldi and Lidl, which have something of a Marmite effect on consumers.
Trystan Powell, director at Strathearn Strategic Consulting in Crieff who has worked with major retailers, including Waitrose, says consumers who don't appreciate the discounter offerings may be basing their opinions on misconceptions and stereotypes.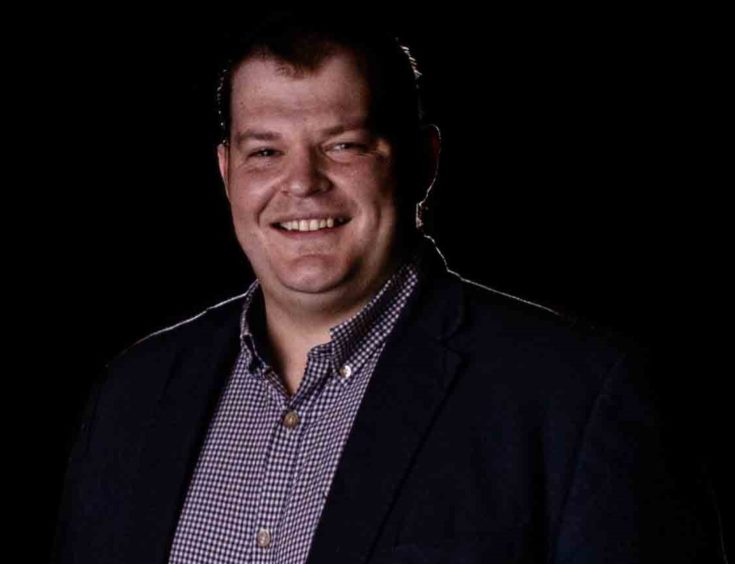 "Anything anti-Aldi or Lidl is traditional view based on a stereotype of the demographic of the shop and a lack of awareness about the quality," Trystan explained.
"Aldi, for example, promote Scottish produce, which is a good thing – personally I shop there apart from fruit and veg, but everything else I think is good quality. Certainly for families, I'd be interested to know the backgrounds of the objectors and whether they have a large family. I've got three kids, so it's a no-brainer with Aldi because I'm getting a similar product, or the same produce from the same growers, just different packaging.
"I'm building a distillery and if you look at whisky that's traditionally age-based but there's science behind the fact that with different types of processes you can get the same quality of a 10-year-old within five years.
"For most people in that environment there's almost a pretentiousness that means if there's a 15-year-old they think it's automatically better than a 10-year-old. But if you did a blind taste could people actually tell? It's the same with Aldi or Lidl, who can offer high-quality gins and so on, that if objectors were to do a blind taste test they'd probably pick their drinks half the time."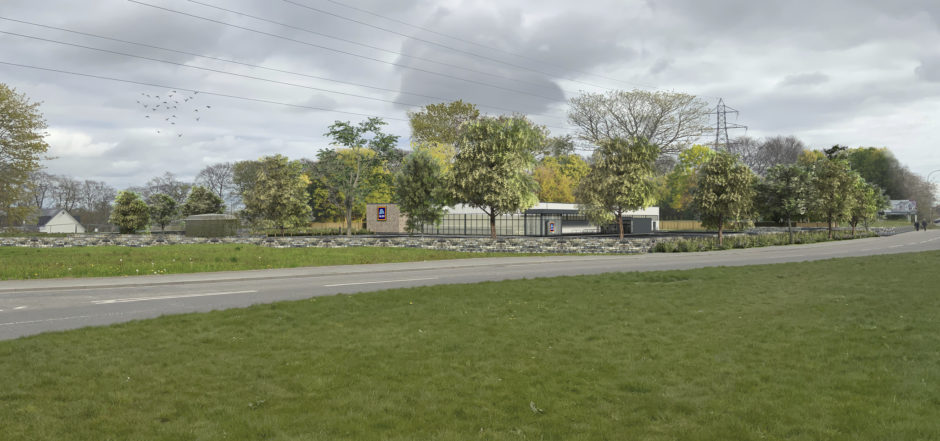 Before the arrival of the discounters, premium stores relied on their reputations for quality – something that has been harder to lean on with Aldi and Lidl also able to show strong credentials.
Trystan said: "When I worked at Waitrose it was all about sustainability and supply chain, but with these new entrants that's changed the balance and it's possible for Aldi to do the same thing. This idea that the premium brands are the only ones who can do quality has changed. The ability to source food and products from around the world, the efficiencies they (the discounters) can bring in has changed the way the market works."
And so the march of the discount supermarkets continues. On Monday, Aldi announced it will open 100 new stores and create 4,000 jobs after profits soared by 49%. The expansion is part of a plan to grow from 894 UK locations to 1,200 by 2025.
In Scotland, where it currently has 92 stores, there are plans to add new stores in Aberdeen (including in Counteswells), Stonehaven and Fraserburgh, and also near Dunblane.
Lidl, which in the 12 weeks to September 6, had a 6% share of the UK grocery market, according to Kantar data, compared with Aldi's 8%, also has aggressive expansion plans which include opening a store a week in the second half of 2020, including in Rosyth.
It has released a "wishlist" of more than 1,000 sites across the UK where it wants to open up – more than doubling its current number of locations. Of the prospective sites, 33 are in Scotland – including south Inverness, Stonehaven and Westhill.
But while, since their arrival in the UK more than a decade ago the only way has been up for the discounters, the sudden movement towards online shopping during the pandemic has cost them a bit of traction.
Aldi has announced a trial of a click-and-collect service which it is looking to roll out to 15 stores, while Lidl is exploring options in the UK and already operates a delivery service in Ireland in partnership with local delivery company Buymie.
When the dust settles after the pandemic, the discounters anticipate savvy customers will continue to be won over by price.
For Trystan Powell, it is this combined with the fact Lidl and Aldi have been able to demonstrate quality while overcoming some of the earlier issues with longer queues than competitors and less attractive store interiors, that puts them in pole position for continued growth.
He said: "Historically Aldi and Lidl had a problem with customer service, or the stores were perceived to be grimy, or the queues were long, but they've worked on some of those and closed the gap. That erodes thee brand value and USP of the premium supermarkets.
"For the non-discounters, they're stuck on their business model because they can't compete. When British Airways took on Ryanair they completely shot their business model by going with a no-frills model. So I don't know how (the non-discounters) go about it because there's a limit on how much you can focus on quality.
"They've already lost some savvy customers to the discounters, so they've got to tap into the psyche and try to build brand loyalty."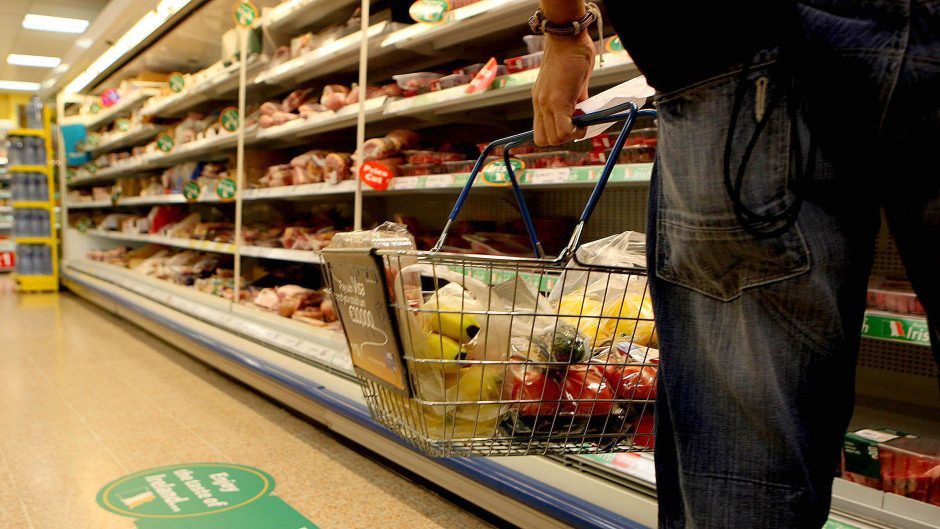 How can Aldi and Lidl offer discounted prices?
One former executive with a discount supermarket who didn't wish to be named, offered an insider insight into how the Aldi and Lidl model works.
"You have the very best buyers and they curate a fantastic range for customers. They'll look at what customers want and need in the marketplace and then curate a range that's right for the shopper.
"You maybe have one or two tomato ketchups, for example, your volumes are a lot bigger and the efficiencies are better. That includes for store staff because they have got less products to deal with, it's more efficient for the supply chains and also the volumes, because they'll funnel through selected products, the volumes go up so that means you can offer the very best quality at a much lower price because every part of the supply chain is gaining efficiencies or economies of scale.
"It's all about selling the very best at the lowest possible price. It's not about selling cheap, cheaply.
"What you'll find with a buyer at is that their products are like their babies. It's a lean organisational model and that one buyer will be getting involved in packaging, looking at marketing insights, everything – rather than having three or four people doing it. The products have to sell in volume otherwise they're not going to stay in the range so it's about having a finger on the pulse of trends, and there are certain products that are commodities that you have to have in the range.
"They've also got that ability to tap into the products sold in other countries, because they're trading across Europe. So with a critical mass of stores you can take the best of Europe, so a particularly fantastic Limoncello from Italy could be sold as a special promotion or it could get listed. So you've got the best of local produce from across the UK, and then you've got the best of Europe as well."
Do consumers understand the offering?
"There's been a bit of a paradigm shift over the past five or six year where Lidl and Aldi have done some very clever marketing to explain the story, whether it's the ads from three or four years ago, 'The Lidl Things', filmed in an artisan food market with people trying products and then a big reveal, those campaigns told the story. So people know – it's not like a guilty secret any more, it's well known that it's great quality but it's a curated range. That's why the market shares are what they are now."
Do suppliers get a fair deal?
"For suppliers, the discounters are easy to do business with. It's always very transparent pricing, there's no discount or over-riders or retrospective payments. There'll be a tough negotiation, quality is always number one, then you talk about price. But once they get a foot in the door then a lot of companies have grown."
Read more like this..
'It's a mass psychosis': Why do people panic buy and can shops avoid empty shelves second time around?