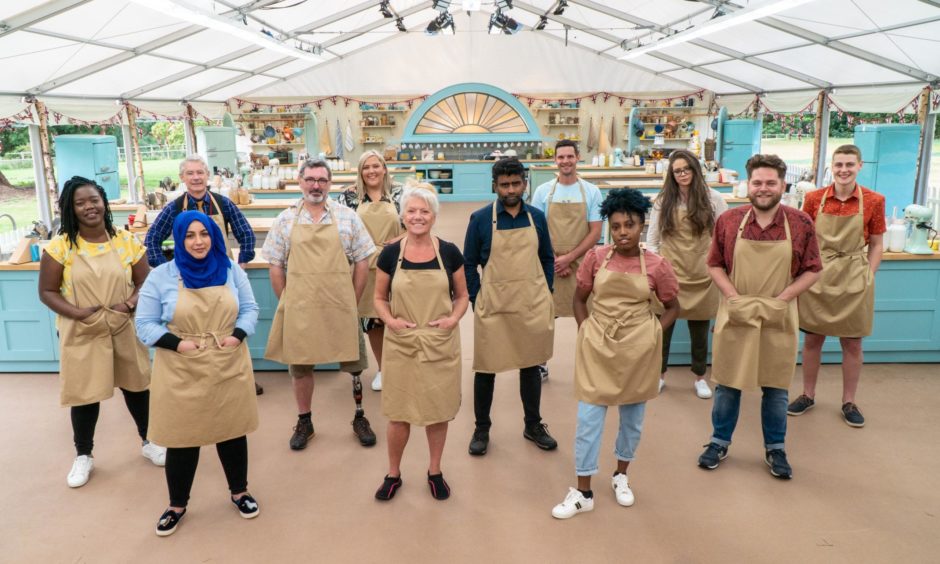 No pineapple upside-down cakes ended up on the floor in The Great British Bake Off this week but our token Scot lived up to expectations. Rebecca Shearer takes a look at the rise and fall of contestants' bakes in episode two.
Isn't it great but also incredibly disorientating to have Bake Off back on our screens? Nothing has been normal these past few months, TV has been full of re-runs and it felt like we were having to recreate past episodes of Bake Off in our own kitchens as we developed our sourdough starters and tried at all costs to avoid soggy bottoms.
Then at the end of it all, the real-life Bake Off came along to save the day and try to instil some sort of normality back into our lives. It was like welcoming back an old friend into our house, who we hadn't seen since before the pandemonium.
It is one of the majority of Channel 4's shows that has been able to return to filming, albeit under strict rules.
Behind the scenes, the bakers are to be regularly tested and even their cars quarantined to allow the show to continue as it normally would on the screen, with the only hint of there ever being a raging virus going on in the world outside the tent coming from one of the contestants naming their first bake of the day "quarantine florentines".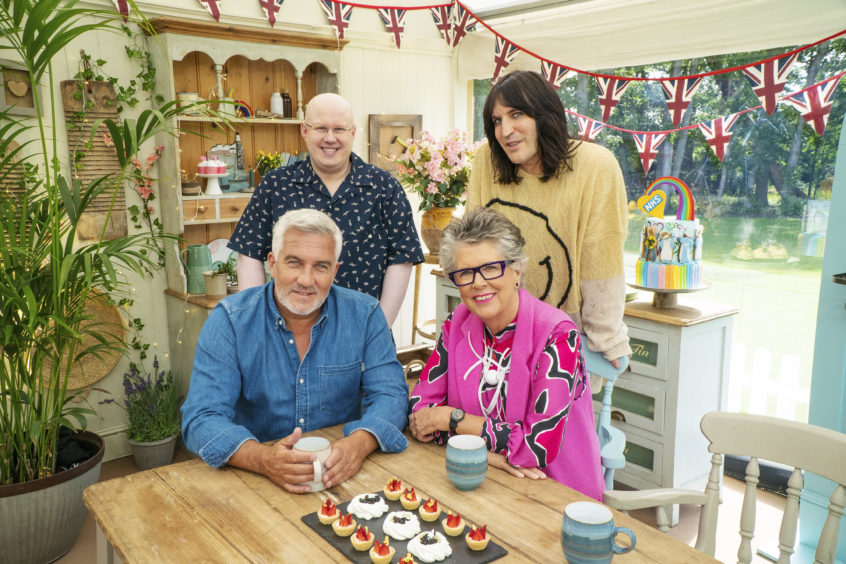 You know the saying too many cooks in the kitchen spoil the broth? Well, there are 11 bakers in the competition and far too many to really know who is the cream of the crop. What we did learn is that there are three different ways to spell Mark, that waistcoats are making a well-deserved comeback and that Noel Fielding and Matt Lucas make a quirky pairing.
Whoever came up with the idea of putting the two of them together must in some way be related to the person who first discovered the combination of peanut butter and jelly/jam – it shouldn't work but it does.
Of course, what talent or reality show would be complete without a token Scot? Usually our representatives on such shows have hailed from Glasgow but this time it's capital city Edinburgh flying the flag by way of contestant Peter.
And boy did he play up to every stereotype we've ever been given, short of us being in a constant state of kilt-wearing and everyone having red hair.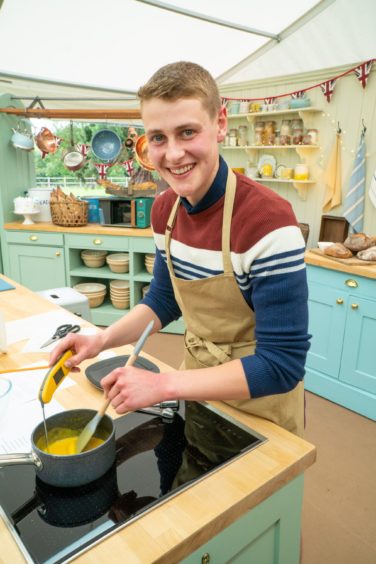 In the final task of the evening, in which the contestants were required to make a 3D dinner set out of biscuit, our Scottish representative filled a biscuit-molded haggis with cranachan. I do hope, for all of our sake, that is not something we try to recreate for any future foreign visitors who may have seen the show and travelled here to sample the goods.
Sadly there was very little Eastenders-esque drama this week as we saw last episode when Sura took the name "pineapple upside-down cake" a bit too literally and elbowed Dave's creation to the floor.
Week two was sadly relatively tame in comparison – not what we are used to when you think of the ultimate sin in 2015's Bake Off as contestant Diana took fellow contestant Iain's ice cream cake out of the freezer to make space for her own. Drama is what the people want.
Alas, it was either Mark, Mak or Marc that ended up leaving – they all have such similar names, it was sometimes difficult to keep track of who was who. One of them worried Prue during the signature challenge with his large nuts, the other decorated his florentines with peacock feathers that Paul understandably mistook for tennis rackets, while the other made squishy biscuits that tingled Prue's tastebuds.
Next week is bread week, for which I will be able to give an expert opinion after my experience of eating a sandwich every day.