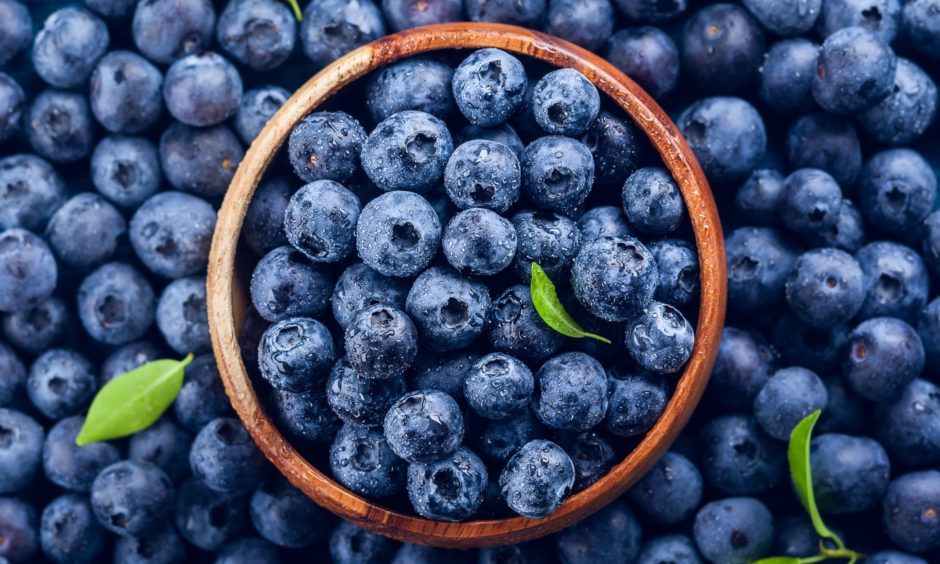 Despite Scotland's core berry season already being a thing of the past, blueberries are still going strong. But they won't be in season for much longer, so here's why you should get your hands on them now.
One of the foods, among many, that Scotland produces so successfully is berries. Though the core season takes place during the summer months, there is one important berry whose season lasts a little bit longer – until the end of October – and that's the blueberry.
Part of the reason that Scottish blueberries are thriving at this time of year is due to a research project funded by the Scottish government in 2016, where it announced that new plant breeding technology was being used by the James Hutton Institute to help blueberries survive and bloom in the unpredictable Scottish climate. And thriving they are!
In addition, research by the Rowett Institute for Nutrition and Health back in 2016 showed that drinking a concentrated blueberry extract could significantly lower glucose levels after meals, meaning that blueberries could be used in the future to contribute towards the prevention and management of type-2 diabetes.
Blueberries aren't just ridiculously good for you, they are also very easy to find in farm shops and supermarkets and can be used in a variety of dishes, sweet and savoury, eaten raw, baked, juiced or even turned into jam. The options are endless.
Jan Redpath, the senior technical manager at Angus Soft Fruits says that much of the reason why blueberries are available later in the year is because of the growing process and the fact they take longer to bloom than some of their berry counterparts.
Jan says: "Blueberries take a while to grow, set fruit and to ripen, so the blueberry harvest runs from about mid-July to mid-October. They're not like strawberries where they will flower, turn into a fruit and then ripen within just a matter of weeks.
"The flowering happens way back in the spring, then the fruit takes all this time to grow and it takes even longer to ripen, which is why the season lasts so far into the autumn.
"I like blueberries any time of year but this is really about making sure we support the Scottish blueberry growers. This is a relatively new crop in Scotland and it's only really expanded to the scale it's on in the last five to 10 years.
"It's really good that we can support those Scottish growers from that period of time, in mid July, right through to mid or late October. It's also great knowing that it's fresh and is coming from this region."
"That said, I don't think there's a difference in flavour specifically when it comes to where in Scotland the blueberries have been grown. I think we're getting a good blueberry crop from all the regions that we're growing them in."
Despite the developments in technology that allow us to have these nutritious and tasty berries later in the year, there are still some challenges faced by growers.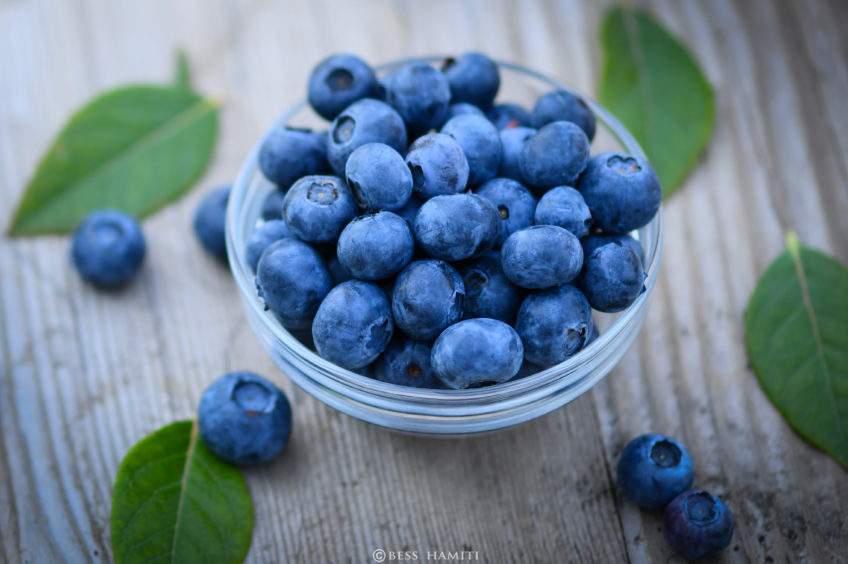 Jan says: "I think the challenges faced by Scottish blueberry growers during lockdown were the same before then. One of these is that it takes quite a few years before you get to the peak blueberry production as we have to let them grow for three or four years before you get the maximum productivity from it – a lot longer than a strawberry where you can get fruit the same year that you plant it.
"The other challenges are that blueberries are actually quite expensive to harvest because every single one of them needs to have been handpicked and, as you can imagine, they're quite fiddly to handle, so it takes a long time to pick a kilo of blueberries compared to a kilo of strawberries.
"So the challenges are really about how long it takes to get the fruit from the plant and just how much time it takes to harvest the crop."
Despite the challenges, Jan says the berries are well worth the effort.
He added: "My favourite way of eating blueberries is straight from the plant, though I know not many people are able to do that. That's why the Scottish blueberries are best, because they are fresh and you can't beat them."
---
Super simple blueberry clafoutis
(Serves 4) 
A real French classic, the batter is like a rich, sweet version of Yorkshire pudding and tastes delicious dusted generously with sifted icing sugar and topped with a scoop of just melting vanilla ice cream. If you don't have any double cream then use an extra 150ml (¼ pint) milk instead.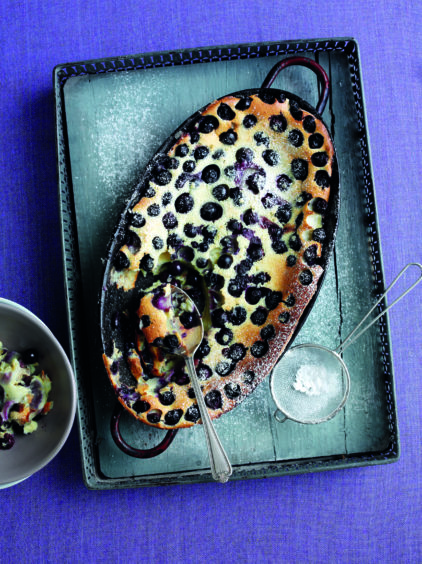 Ingredients
1 tbsp butter and 2 tbsp caster sugar to line the dish
200g (7oz) fresh blueberries
100g (4oz) plain flour
Pinch salt
75g (3oz) caster sugar
1 lemon, grated rind only
3 medium eggs
1 egg yolk
1 tsp vanilla essence
150ml (¼ pint) milk
150 ml (¼ pint) double cream
Sifted icing sugar to decorate
Method
Preheat the oven to 180oC/350oF/Gas Mark 4.  Grease a 1.5 litre (2 ½ pint) ovenproof dish that is 5cm (2 inches) deep with the butter, sprinkle with the sugar then add the blueberries.
Mix the flour, salt, sugar and lemon rind together in a mixing bowl. Add the eggs, egg yolk and vanilla and whisk until smooth then gradually whisk in the milk and cream until a smooth batter.
Pour over the blueberries so that the dish is half full then bake for 30-40 minutes until the pudding is golden brown, risen around the edges and just set in the centre.
Dust generously with sifted icing sugar and serve immediately.
Cook's tip
The baked batter will fall as it cools so put the pudding in the oven to bake while you eat your main course then serve up the minute it comes out of the oven.
---
Read more in this series…
Season's Eatings: Versatile broccoli has no reason to be set aside from our plates
Season's Eatings: Tomatoes prove fruitful when kept out of the fridge