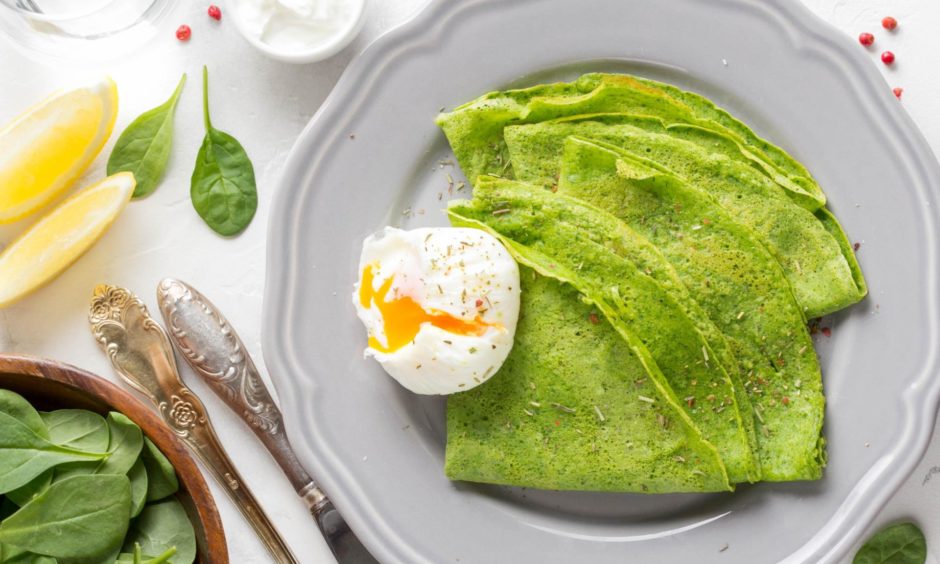 Spinach is the ultimate superfood but it doesn't always get the credit it deserves in terms of its versatility. Try out these super healthy spinach pancakes for breakfast or brunch and you won't look back
You may not think about having spinach for breakfast or brunch but this pancake recipe, courtesy of Jamie Oliver, is a great way to do so and will fuel you with plenty of energy and nutritients moments after rolling out of bed.
The recipe makes the most of traditional brunch toppings, including poached eggs, avocados and cherry tomatoes, but the choice is ultimately yours.
For more inspiration, try out some of our previous brunch box recipes to get your day off to the tastiest start.
---
Super spinach pancakes
(Serves 6)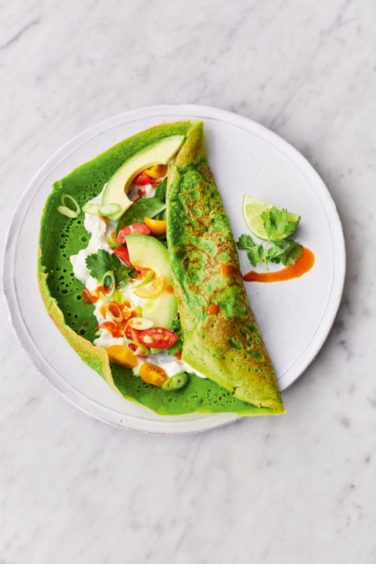 Ingredients
1 ripe avocado
350g ripe mixed-colour cherry tomatoes
100g baby spinach
3 spring onions
½ a bunch of fresh coriander (roughly 15g)
1 lime (juiced – plus more wedges for serving)
Extra virgin olive oil
1 large egg
1 mug of self-raising flour
1 mug of semi-skimmed milk
Olive oil
300g cottage cheese
Hot chilli sauce
Sea salt and black pepper
Method
Halve, de-stone, peel and finely slice the avocado and quarter the tomatoes, then place in a salad bowl with a quarter of the spinach.
Trim, finely slice and add the spring onions and pick in the coriander leaves, then squeeze over the lime juice.
Drizzle with one tablespoon of extra virgin olive oil, season to perfection with sea salt and black pepper, toss to coat and put aside. Crack the egg into a blender, add the flour, milk, remaining spinach and a pinch of salt and pepper, then blitz until smooth.
Place a large non-stick frying pan on a medium heat, rub the pan with a little olive oil, then pour in a thin layer of batter, swirling it up and around the edges.
Cook on one side only for two minutes, or until lightly golden, then stack up on a serving plate and repeat.
Top each pancake with dollops of cottage cheese, the avocado salad, and a few good shakes of chilli sauce.
Really nice served with extra lime wedges for squeezing over, and a fried egg on top, if you fancy.
Recipe from Veg by Jamie Oliver, photography by David Loftus and Paul Stuart, published by Penguin Random House (c) Jamie Oliver Enterprises Ltd (2019 Veg), priced £26.
---
Read more in this series…
Brunch box: Creamy scrambled egg with salmon and diabetes-friendly tortilla muffins