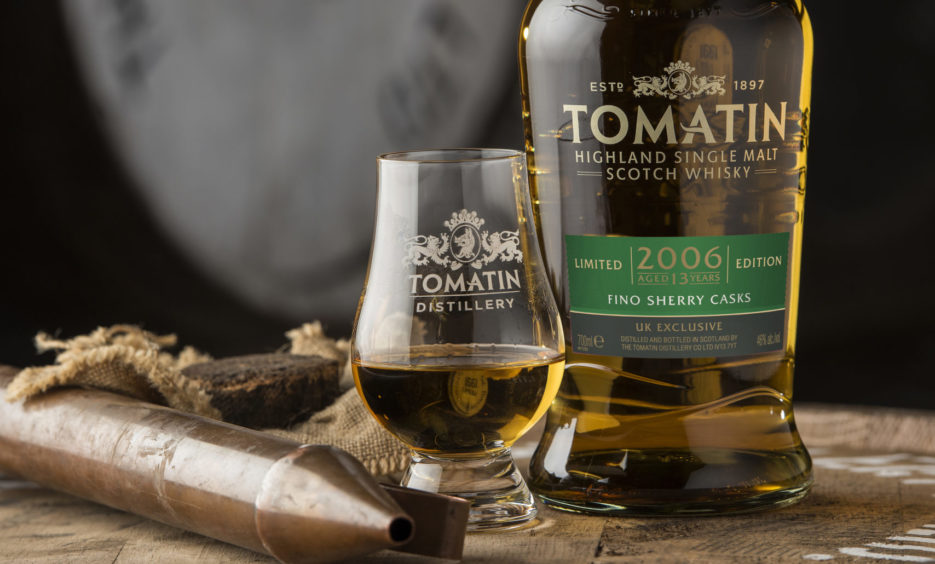 It's full steam ahead for Scottish drinks producers as they work to get new releases out in time for the festive season..
It will come as no surprise that the drinks market is getting increasingly busy, especially with Christmas just around the corner.
With consumers looking to get their gifts wrapped up sooner rather than later, many will start shopping for the occasion months in advance. And that is exactly why numerous brands have revealed new releases – also noting that many of them now have a backlog of exclusives to launch having put new releases on hold due to the coronavirus pandemic.
From unique whiskies that have been aged for more than two decades, to soft drinks inspired by the changing seasons, not to mention a whole range of new businesses launching their first expressions, Scotland's drinks sector truly knows how to keep us on our toes.
---
Dalmore 12 Year Old Sherry Cask Select Single Malt
Part of The Dalmore's Principal Collection this new offering celebrates the affinity between The Dalmore and a unique blend of rare and aged sherry.
This single malt begins its life in American white oak ex-bourbon casks where it spends 10 years maturing. A bespoke sherry blend of aged oloroso and Pedro Ximénez sherry is crafted ahead of seasoning and filling the casks for a full finish of up to three years.
This elegant single malt balances nutty flavours of crushed almonds, dark chocolate and a dusting of cinnamon with a sweet Pedro Ximénez influence and hints of sweet mangoes, panna cotta and lemon sponge cake.
The bottle is priced at £69.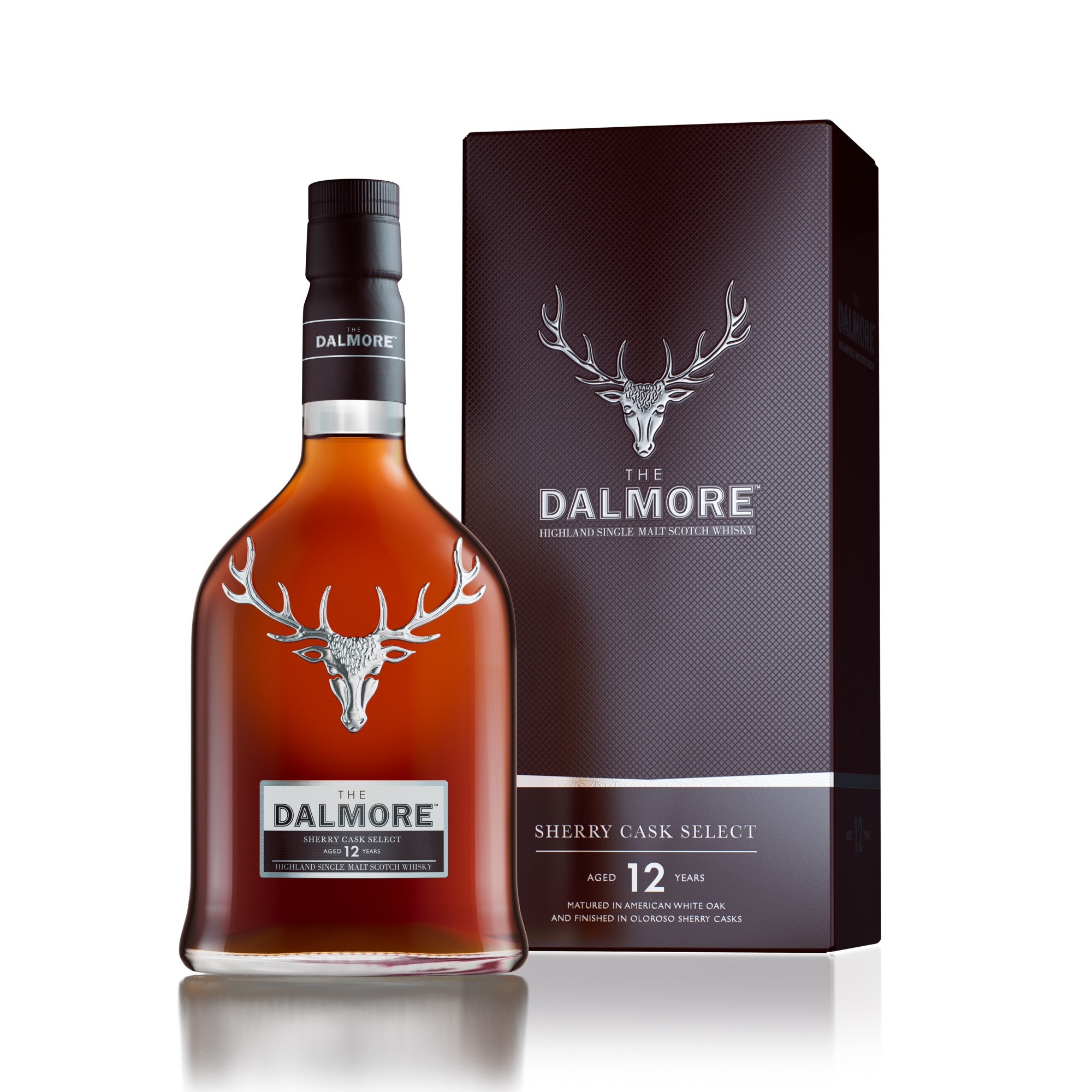 ---
Askival Rum
Looking to make the first rum on the Isle of Rum, the team at Askival Rum have developed a botanical rum which is blended and bottled on the Scottish west coast island.
The brainchild of four friends, the product will be available to the market in October/November this year.
At present they import a five-year-old rum from the Caribbean while the business grows to finance its own distillery where it can produce the product from scratch.
---
Glenmorangie – A Tale of Cake
Celebrating all that is good about cake, Glenmorangie's new limited-edition release features flavours of honey, white chocolate and a range of fruits.
Inspired by brand director Dr Bill Lumsden's memories of baking with his granny, the smooth honeyed expression has a lovely sweetness to it any Speyside whisky drinker will enjoy.
Dr Bill said: "Like so many of us, some of my favourite memories come from cake, whether it be helping my granny in her kitchen, or the pineapple birthday cake my daughter surprised me with one year.
"By finishing whisky in Tokaji wine casks, I've captured the joy of those indulgent cake moments in Glenmorangie A Tale of Cake. The liquid is a rich copper, but the taste is pure technicolour, luscious, sweet and complex with multi-layered bursts of honey, white chocolate and fruits with a hint of mint. As you might expect, it tastes incredible when enjoyed with actual cake."
The bottle is priced at £75 and is on sale exclusively at Selfridges.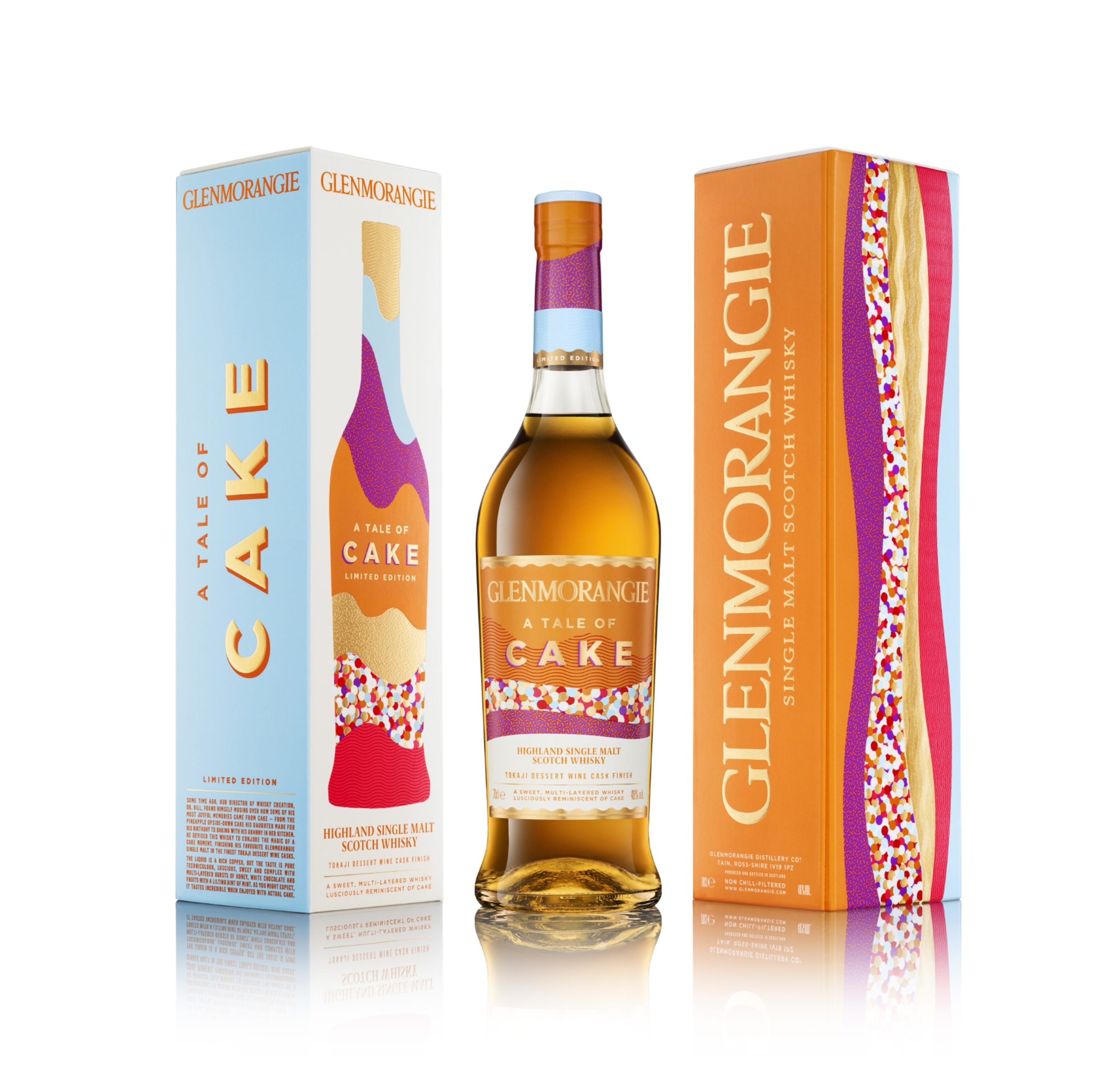 ---
North Point Distillery
Just launching this week, the team behind North Point Distillery has revealed its first product; a young rum called North Point Pilot Rum.
The sugarcane and molasses hails from the Caribbean and the product is then aged in Scottish whisky casks, too. It is 40% ABV and comes in a 70cl bottle.  Pre-order is now available and the distillery is also set to produce other spirits in the future as well.
---
Benromach launches 21-Year-Old whisky with new look
Speyside distillery Benromach recently revealed its new look and, at the same time, added a new permanent addition to its core range – the Benromach 21-year-old.
Matured exclusively in first-fill sherry and bourbon casks, the expression leads with sherry aromas followed by the taste of subtle spice, raspberry and Seville orange, with a soft smoky finish.
Benromach launched its new look core range, which includes the 10 and 15-year-old and 2009 cask strength vintage, in June. These designs were inspired by the Speyside distillery's history and traditional approach to making their award-winning single malt whisky, and are now beginning to hit the shelves.
The whisky is priced at £129.99 and stockists can be found here.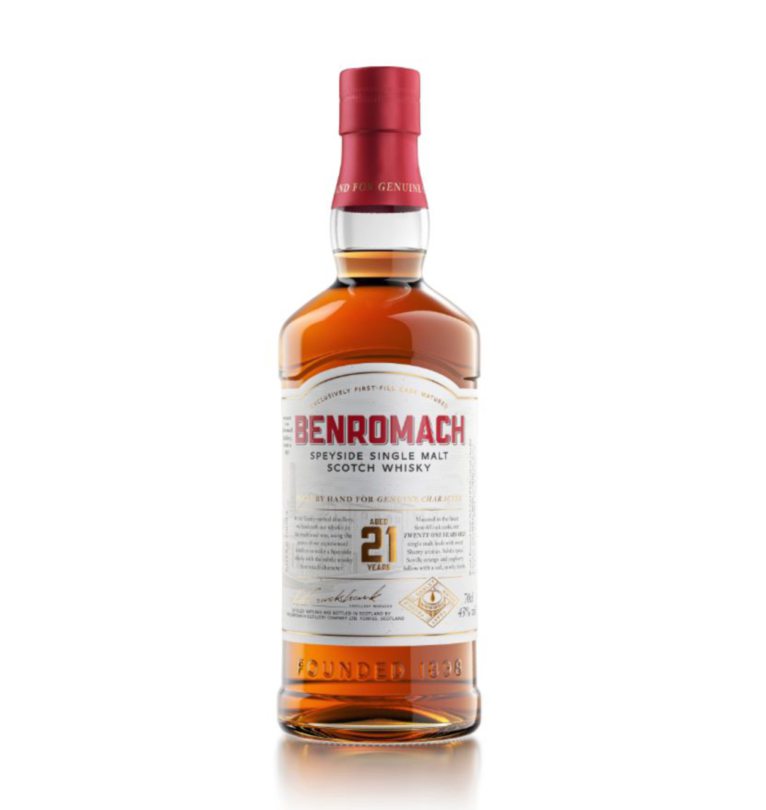 ---
Rapscallion Soda's Cranachan edition
Scottish soft drinks manufacturer Rapscallion Soda has launched a new seasonal flavour, packed full of fresh ingredients sourced from local Scottish farms.
S_03 Cranachan – sweet Scottish smooch is the last of the trio of seasonal flavours for 2020 which celebrate seasonal Scottish produce.
This low-calorie, vegan-friendly, carbonated water, infused with toasted oats, lemon zest, star anise, raw organic cane sugar and vitamin C, creates a natural Scottish soda that's high on provenance and flavour.
Gregor Leckie, Founder of Rapscallion Soda, said: "Following on from the success of our Strawberry and Rhubarb limited edition flavours, our new Cranachan release is our last seasonal flavour of 2020 and you definitely don't want to miss it. The flavour perfectly captures the essence of the end Scottish Summer and the bright, light, buttery finish is sure to get your taste buds racing.
"As always at Rapscallion, we're committed to making the best Scottish drinks you can get your hands on. Our promise is never to use artificial flavours and with our new seasonal Cranachan we've sourced only the finest ingredients to ensure that there is no compromise on taste."
It is priced at £2.67 per unit or £32 for a pack of 12.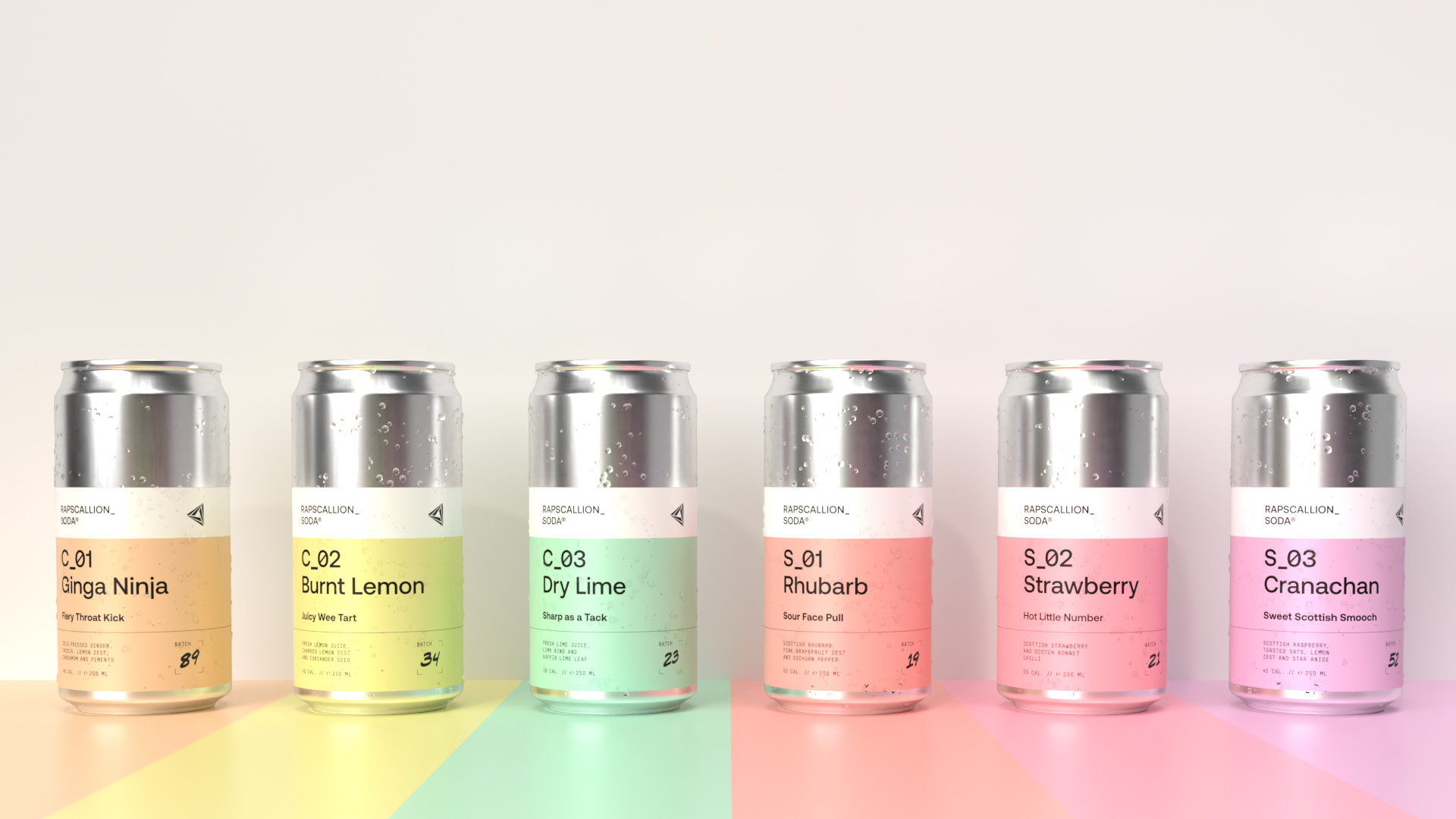 ---
Tomatin – limited edition 2006 Fino expression
Highland distillery Tomatin has unveiled its 2006 Fino expression which was initially matured for 13 years on the November 10 2006, and moved to the finest Spanish Fino Sherry butts on November 12 2015.
Fino's bright flor and nutty flavours, along with Tomatin's malty backbone and fresh fruits are in perfect harmony. The whisky has notes of baked apple and almond cake, toffee sauce and lemon, followed by the more savoury flavours of freshly baked sourdough, olive oil and baking spice, which results in a silky yet fresh finish.
Graham Eunson, master distiller at Tomatin, said: "We strive to produce remarkable expressions that appeal to not only our existing customers, but to a wider audience too. The 2006 Fino is a great example of our dedication to craft and excellence. The combination of both sweet and savoury notes gives a finish like no other, and we hope it will entice both whisky enthusiasts and novices to try this new edition."
To celebrate Graham Eunson's 30th year in the industry, Tomatin will host a live tasting session on Friday at 7.30pm on their YouTube channel.
The 46% ABV bottle is £85 and stockist information can be found here.
---
Nuisanse Drinks
This newly-launched Edinburgh drinks firm has released its first product –  a sparkling nettle pressé made from stinging-nettles which have been hand foraged in the Scottish lowlands of Hopetoun Estate in West Lothian.
Light and refreshing, the drink is suitable for vegans.
It costs £24 for 12 275ml bottles and can be purchased here.
---
anCnoc releases Peatheart Batch 2 for Global Market
Highlands single malt Scotch whisky brand anCnoc has released Peatheart Batch 2, the second consignment of its award-winning permanent peated expression.
After a limited release in Sweden, this second bottling is now available to drinkers around the world, following the international success of Peatheart Batch 1 which was launched in 2017.
Batch two features the same smoky, mellow wood notes and phenol content as the original (40ppm) – but this time a more subtle smokiness is balanced with anCnoc's brighter, fruitier flavours.
Crafted at Knockdhu Distillery in the small village of Knock, by Huntly in Aberdeenshire, Peatheart uses peated barley in production to add a rich, smoky twist to anCnoc's classic new make spirit, before maturation in American Oak ex-bourbon barrels.
It is bottled at 46% ABV and priced at £52.
---
Top Out's 440ml cans and new releases
Top Out is a small craft brewery in Edinburgh, run by a team of four who love beer and the mountains. They have launched a new range of 440ml cans and have released three new beers lately including their west coast IPA The Cone, a DDH juicy pale ale called Gipfel and and Staple, which is also a pale ale.
A triple lemon sour beer will be launched at the end of this month.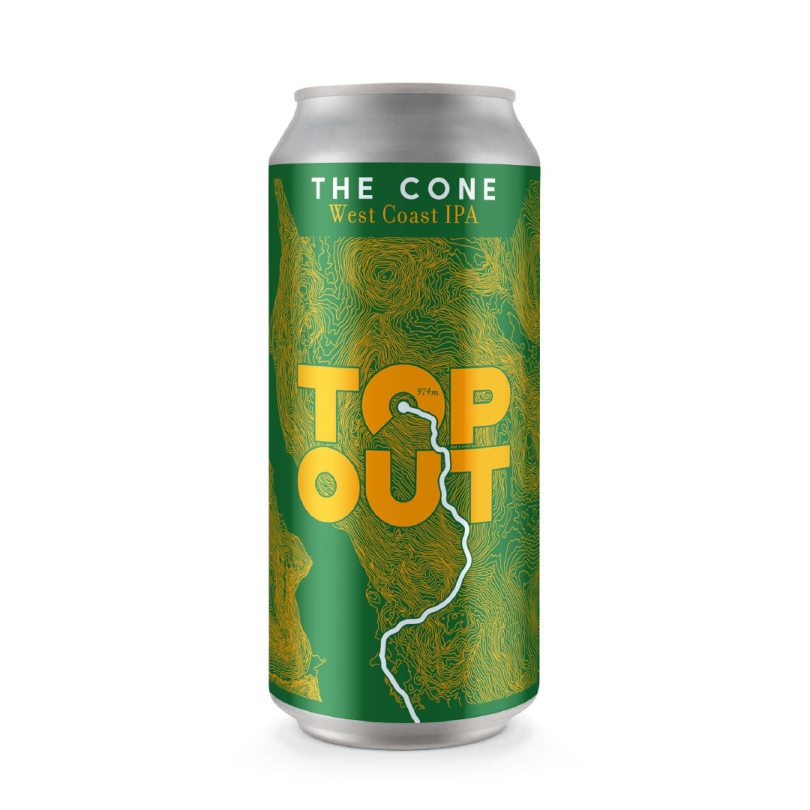 ---
The Big Ideas Series No. 10: Pale Ale
A hoppy, hazy pale ale at 6.0% ABV, this is the tenth release from Glasgow-based brewery Simple Things Fermentations.
The Big Ideas Series is a collection of beers that celebrates the variety of possibilities in brewing and offers an alternative to some of the styles and ingredients that have become ubiquitous in craft beer.
This pale ale is brewed with German hops, providing a more delicate aroma and flavour compared with the more pungent varieties grown in the US, Australia or New Zealand typically found in this popular craft beer style.
You can pick up 12 bottles for £34.50 here.
---
New look for House of Botanicals
The House of Botanicals in Aberdeen has revealed a fresh new look for its range of Old Tom gins including its classic, raspberry and maple expressions.
The new branding makes the bottle 100% recyclable which fits with the company's  environmental focus on being as close to 100% zero-waste as possible.
A reference to the Italian family of the firm's founder, the labels are now printed on crystal salt paper sourced from Fedrigoni in Italy, and are finished with a raised tactile varnish. The tamperproof watch-strap also introduces a strengthened seal which removes the need for shrink-wrap, meaning the bottle is now 100% recyclable, or compostable in the case of the natural wooden cork.
---
Minus-33
Minus-33 which is based in Edinburgh has just launched two new flavoured spirits. Hailed as a low calorie 'gin' by the firm, the products is not in fact a gin as at 33% ABV, it is below the legal requirement of gin at 37.5%.
The two flavours include passionfruit and mango and rose and peony. Lower in calories unlike other flavoured spirits, they are sugar and carb free co can be enjoyed by a wide range of consumers.
Priced at £20, you can find out more about the brand and the products here.
---
Bon Accord drinks goes big
You can now get your hands on Bon Accord's top selling soft drinks in a 750ml sharing bottle for the first time.
Focusing on the three core flavours of ginger beer, cloudy lemonade and rhubarb soda consumers will now be able to enjoy the drinks with their friends and family thanks to the larger bottle which is now on sale.
Bon Accord co-founder Karen Knowles said: "We know our customers are always looking for something new to try, especially now that everyone is home more, and our sharing size is the perfect treat to have with your family as you hang out at home.
"Our drinks are naturally sweetened with fruit juice and coconut nectar, Bon Accord uses high-quality ingredients and never artificial sweeteners.
"People are embracing alcohol-free drinks and are becoming more conscious about what they're consuming."
Cases of eight will soon be available here this week.
---
Glasgow Beer Works – Chocolate Stout and canning news
Craft brewers Glasgow Beer Works (GBW) have launched their core beer range in cans, having exclusively packaged their beers in bottles since they started brewing as Merchant City Brew in 2016.
The first cans to become available will be GBW's APA, a citrusy American style pale ale infused with Lady Grey Tea; the new world IPA, a hop-forward beer with citrus, floral and pine notes and the very drinkable, classic Pilsner lager.
Glasgow Beer Works will also announce a new limited-run canned beer seasonally, starting this autumn with the GBW Chocolate Stout, a warming beer perfect for the colder months with bitter cocoa heat.
The core range of beers in cans are available to buy from glasgowbeerworks.com.
---
Douglas Laing's Scallywag Reveals Winter Limited Edition
Distiller, blender and bottler Douglas Laing & Co has unvelied the limited edition Scallywag Cask Strength Winter Edition. This seasonal release is limited to 3,000 bottles globally.
Matured exclusively in a combination of Oloroso and Pedro Ximinéz Sherry butts and offered at a natural cask strength of 52.6%, official tasting notes are said to "reflect the Whisky's deep, amber colour" and include "bold notes of dark fruits, rich cocoa, subtle tobacco and warming winter spices."
The latest innovation from the award-winning Speyside Malt brand carries a festive red-and-white striped scarf around the bottle neck; a "fun addition" that the firm says renders it "the perfect gift for the season of giving".
Says Cara Laing, Director of Whisky at her family business, said: "We're delighted to unveil this latest innovation in the Scallywag portfolio, rounding off a year of positive growth for our Speyside Malt brand. The Cask Strength Winter Edition combines a very fun pack with truly serious Whisky – matured exclusively in Spanish Sherry casks, this big, feisty, fruity and festive dram is the ultimate warmer for those dark, chilly Winter nights."
Scallywag Winter Edition is available in specialist spirits retailers and online.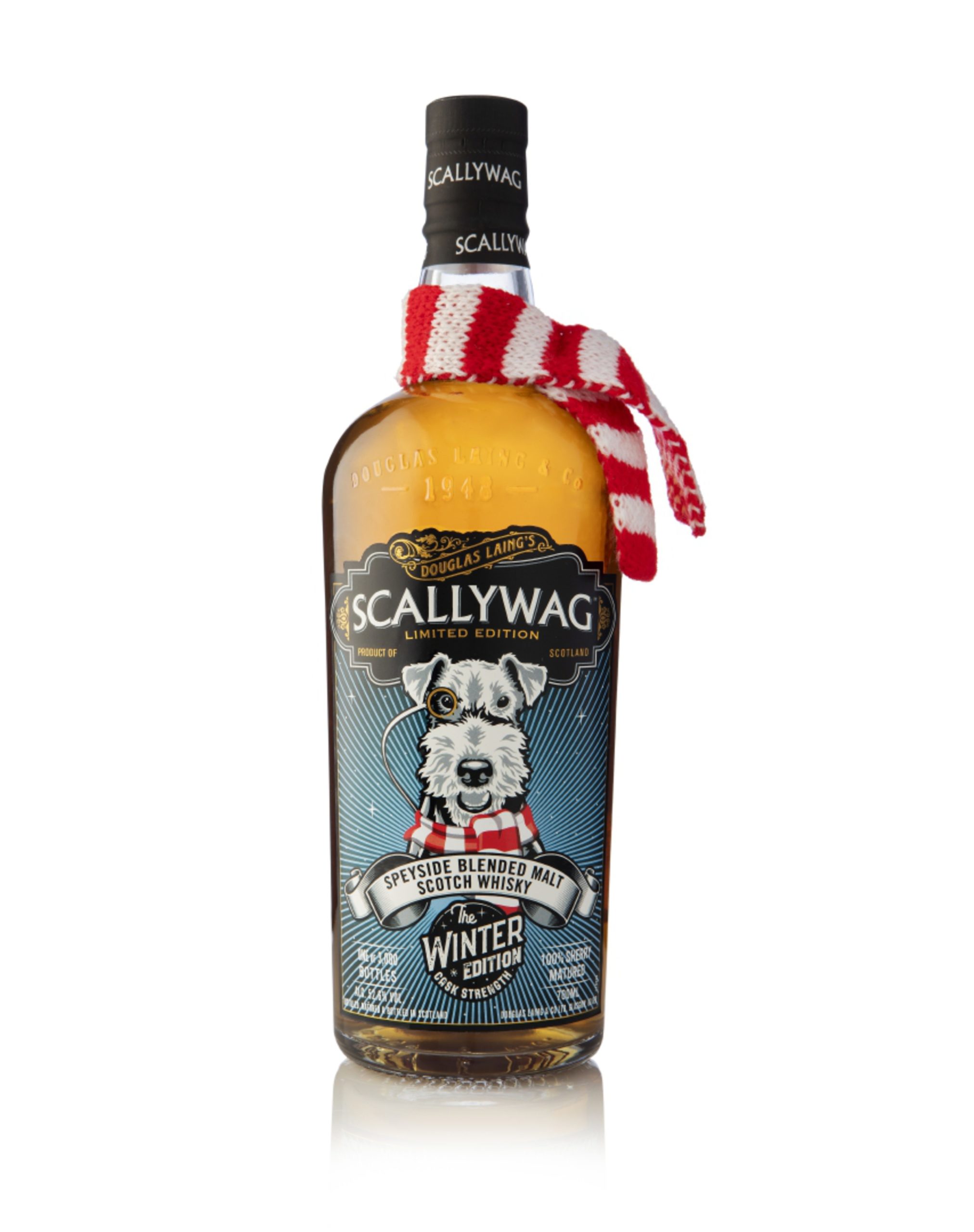 ---
Charlie's Chopper – a new Raspberry Spiced Rum by Jacobite Spirits
The Jacobite Spirit Company in Glasgow has released its second product; Charlie's Chopper raspberry spiced rum.
A limited-edition, this flavoured spiced rum has a fresh, cranachan taste profile based on the classic Scottish dessert.
It combines the vibrancy of fresh raspberries with subtle hints of vanilla and the richness of toasted oats.
At 40% ABV, the rum is warming and works well with a refreshing mixer. It is priced at £28.99 for a 70cl bottle.