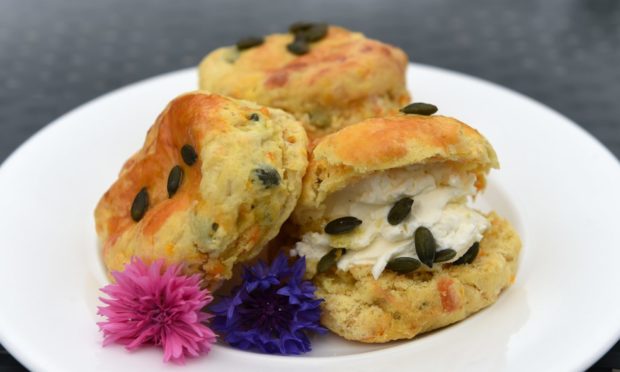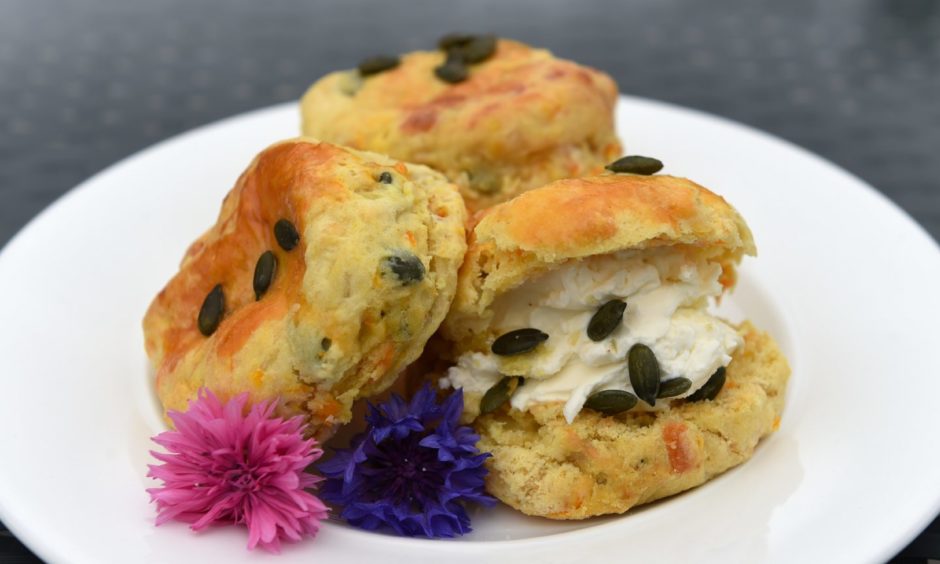 Chase away autumn chills with these two warming treats from Craig Wilson
A bowl of broth is the perfect way to warm up after a long walk and equally good enjoyed while watching fireworks being set off on bonfire night.
This recipe, using beef cheek, is hearty, delicious, and really easy to make.
Beef cheek is a great addition to soups as when cooked long and slow, it soaks up loads of flavour and just melts in the mouth.
Before Guy Fawkes night comes Halloween and while many will still choose a traditional turnip to make a lantern, many will plump for a pumpkin instead as they're easier to carve.
Today's second recipe is ideal for using any leftover pumpkin seeds as they add an extra crunch to the scones, which are the perfect accompaniment to the bonfire beef broth.
---
Bonfire beef broth
(Serves 6)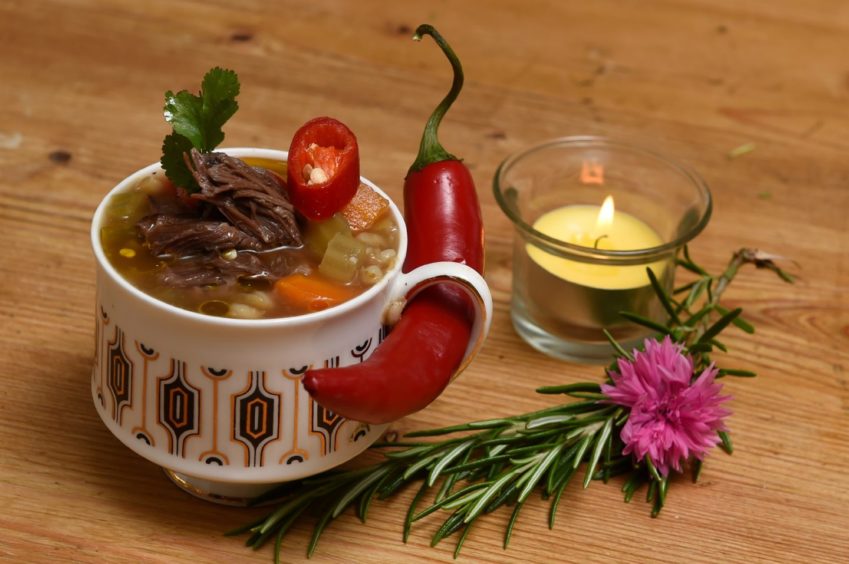 Ingredients
1 beef cheek
1 onion
250g carrot, diced
200g neep, diced
1 red pepper, diced
100g celery, diced
½ a leek, diced
1 chili, diced
1 tsp salt
½ tsp black pepper
4 pints beef stock
100g broth mix
1 tbsp parsley
1 tbsp coriander
Method
Place broth mix and raw beef cheek into a pan with two pints of the beef stock and boil for one hour.
Add the carrots, neep, leek and celery.
As it reduces continue to add the remainder of the stock, then bring to the boil and simmer for one hour.
Season to taste with salt and pepper.
Stir through the chilli, parsley and coriander.
Serve in warm cups or mugs.
---
Squash, pumpkin and Parmesan scones
(Makes 8 scones)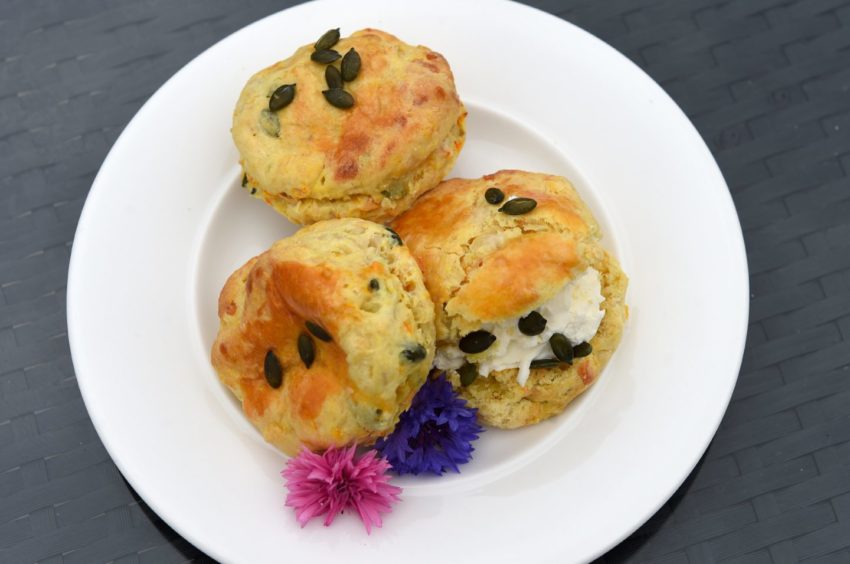 Ingredients
250g self-raising flour
1 tsp turmeric
1 pinch of sea salt
75g cold salted butter, diced
20g pumpkin seeds
50g grated butternut squash
50g grated Parmesan
500ml milk
1 egg yolk
Method
Sieve the flour, salt, turmeric into a bowl, add the diced cold butter and rub together until it reaches a breadcrumb consistency.
Add 10g of the pumpkin seeds, grated Parmesan and the grated butternut squash.
Add milk to form a dough, but be careful not to over work the mixture.
Place the dough on to a floured surface and gently roll out to around 2cm thick.
Use a medium-sized scone cutter to cut out scones.
Brush the scones with egg yolk and sprinkle the remaining pumpkin seeds on top. Place the scones in a pre-heated oven at 210C/185 fan/400F/Gas Mark 6 for 12-14 minutes.
Remove from the oven and cover with a cloth, they are best served warm.