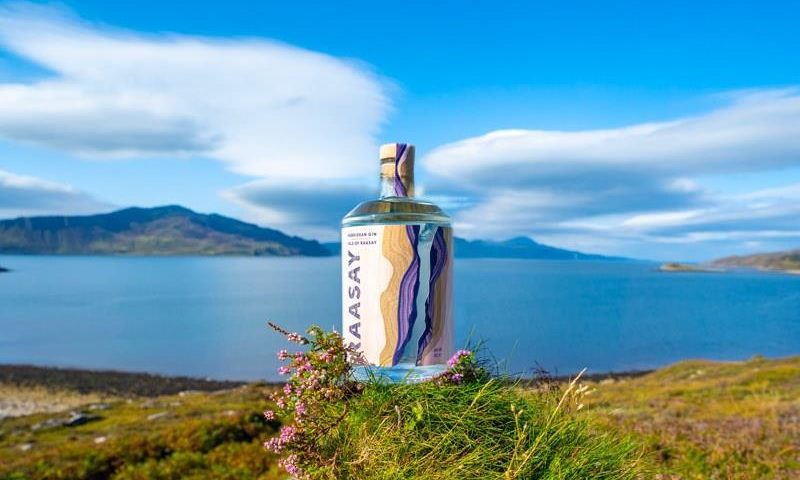 With gins being produced up and down the country, Julia Bryce has rounded up 10 must-try local brands for International Scottish Gin Day.
The Scottish gin scene has experienced a phenomenal increase since gin's popularity sky rocketed a few years ago.
Still continuing to ride the curve, the Scottish gin category is now home to more than 450 different gins all crafted by numerous brands across the country.
From those creating their own spirit on-site and housing their entire operation at their state-of-the-art premises, to those contract distilling, working with gin distilleries across the country to get their products bottled and away to market, there is a whole host of companies involved in the gin making process.
To celebrate International Scottish Gin Day tomorrow (October 24), an event dedicated to the juniper-based spirit, we have highlighted some of the gin brands leading the way in the industry both old and new.
Organised by The Gin Cooperative, International Scottish Gin Day will see a series of events take place online, with bars across the world also getting involved, too.
For more information on the day and how to take part, click here.
---
Orkney Gin Company – Orkney
Handcrafting their spirits, Orkney Gin Company uses the bathtub method to make their gins, distilling them seven times to ensure the highest quality.
Made with fresh and dried botanicals, the latest special edition release, Camp 34, is made from hundreds of fresh lemons which have been matured over several months.
The family business does everything by hand, meaning each bottle truly is a labour of love.
---
Rock Rose Gin – Caithness
Crafted by the team at Dunnet Bay Distillery in Caithness, Rock Rose Gin is one of the leading Scottish gins and has seen exponential success since its inception in 2014.
Launching a refill rewards club, the brand, which is well known for its white ceramic bottle with wax top, now offers customers the chance to purchase recyclable pouches that can easily be sent via the post.
---
Seven Crofts – Ullapool
The Highland Liquor Company in Ullapool is the firm behind Seven Crofts. Launching a new navy strength gin, the Fisherman's Strength at 57% ABV, the gin brand uses a small copper alembic still to create its botanical and grain spirit.
Seven Crofts also boasts an experimental series and also launched Loopallu, a gin to mark the start of the 14th Loopallu Festival.
---
Inshriach – Aviemore
Located in the Speyside area, this gin is handcrafted in the Inshriach Distillery which won Channel 4's Shed of the Year back in 2015.
Producing a range which includes the original at 43% and the navy strength at 57%, the gin is now produced at Inshriach House in the Cairngorms National Park. They also produce a range of liqueurs, too
---
Raasay Gin – Isle of Raasay
The first legal spirit to be made on the island, Isle of Raasay gin is handcrafted by using hand picked juniper which is found on Raasay.
A zesty dry gin, it sits at 46% ABV and is triple distilled to give it that smooth, high quality taste.
---
Lussa Gin – Isle of Jura
Made on the remote Isle of Jura on the west coast of Scotland, Lussa Gin is the brainchild of three friends – Alicia MacInnes, Claire Fletcher and Georgina Kitching – who came together over their love of the island and the juniper-based spirit.
Growing and gathering all of the botanicals that they then go on to distil in their gin, the distillery is ideally located, meaning they are situated perfectly for foraging and collecting various ingredients used in making the spirit.
It is 42% ABV and 15 local botanicals are used in the making of the gin.
---
Sutors Gin -Tain
Based in the Highlands, Sutors Gin has been four years in the making and is created from scratch as its distillery premises in Tain.
Working with local farmers, the firm has a say in the development of the grain they use for their base spirit, ensuring they have control over every ingredient included in the gin-making process.
It it bottled at 45.4% and boasts a long spiced finish.
---
The Teasmith Gin – Udny, Aberdeenshire
Husband and wife team Nick and Emma Smalley use Ceylon tea leaves in The Teasmith Gin's original recipe and have also used Scottish tea leaves in a range of its other products in its Growers Edition to date, too.
Based in Udny in Aberdeenshire, the company uses a contract distiller to create its product. Every bottle is hand labelled at the family's home and the brand is inspired by the tea trade which was linked to Aberdeen and Sri Lanka in the 19th Century.
---
Tobermory Hebridean Gin – Tobermory, The Isle of Mull
This Hebridean Gin comes from the island's only whisky distillery which was established in 1798. Tobermory is well-known for the stunning coloured houses lining the waterfront, which also features in the design of the Tobermory Hebridean Gin bottle.
Adding a splash of spirit from the whisky stills, this 43.3% ABV gin features juniper, tea, heather, elderflower and sweet orange peel throughout.
---
Isle of Harris Gin – Isle of Harris
The Isle of Harris Gin is one of Scotland's best known juniper-based products. Made with sugar kelp which is sustainably harvested by the company's own sugar kelp diver, the brand has continued to grow in popularity over the years due to its high quality gin and decorative bottle.
Isle of Harris Distillery recently revealed a new limited edition handmade ceilidh bottle which has been in high demand since its recent launch with socially-distanced queues forming around the distillery and it selling out online almost immediately.
---
For more on Scottish gin…
Eden Mill to bring festive cheer to Aberdeen shopping centre with pop-up store
A labour of love: How two brothers brought a Citroen H van back to life, converting it into a vintage portable gin bar
The innovative Scottish gin firms leading the way in drinks industry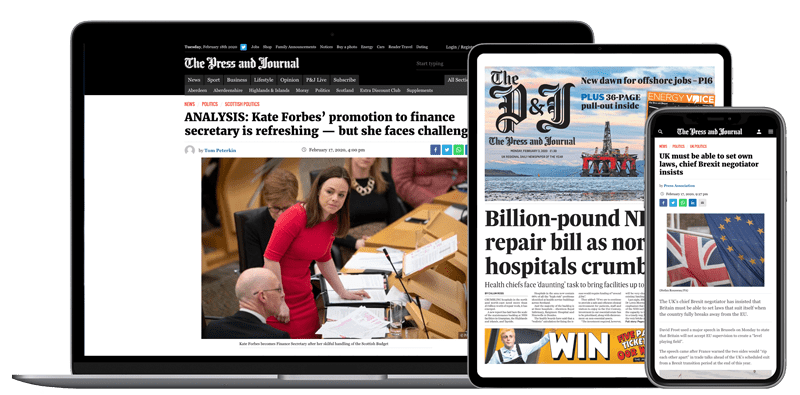 Help support quality local journalism … become a digital subscriber to The Press and Journal
For as little as £5.99 a month you can access all of our content, including Premium articles.
Subscribe