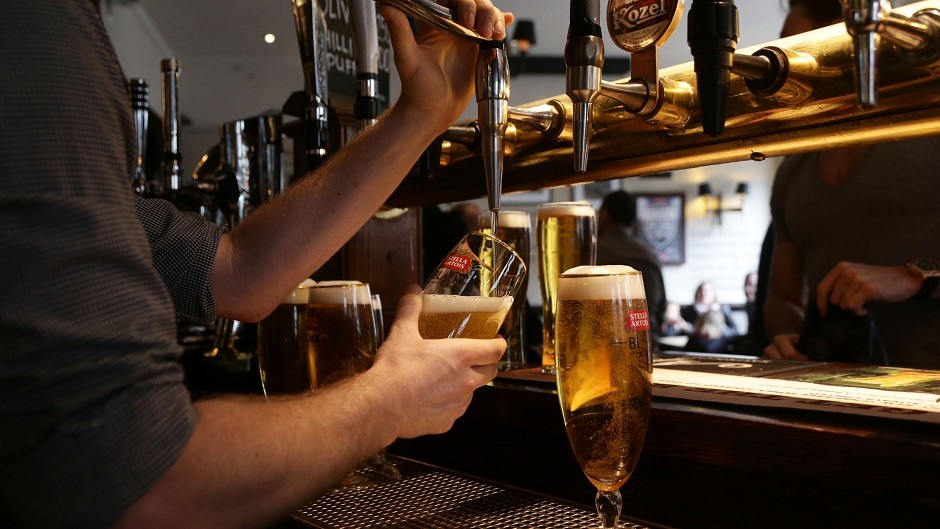 Scotland's hospitality industry will be "devastated" with mass redundancies if strict restrictions are not lifted this weekend, it is feared.
Earlier this month indoor bars and restaurants were banned from serving alcohol and given a 6pm curfew, while sales of alcohol at outdoor premises were allowed to continue only until 10pm.
First Minister Nicola Sturgeon said the move would last for three weeks to stem the spread of coronavirus.
The sanctions prompted many venues to announce temporary closures, saying it would not be cost-effective to trade while following the measures.
The restrictions are due to be removed on Sunday but concerns have been raised that they may be required for longer.
Paul Beattie, who runs The Globe Inn bar, restaurant and hotel in Aberdeen, is preparing for his industry to take a further blow.
"I don't think they will be lifted because it seems like every time we've been told it's one or two weeks, it is always extended," he said.
"At the moment the restrictions are crazy – it's not good for anyone in hospitality.
"We're getting to that time of year where it'd getting colder outside so less and less people are going to want to sit outside.
"Ultimately that will lead to redundancies throughout the industry."
Mr Beattie added: "Hopefully we will get to reopen but we just have to cross our fingers and hope.
"If not, I think it will be devastating for the industry."
Barry Reid, owner of Stonehaven based microbrewery Reid's Gold, said trade with pubs was "essentially dead" after the latest round of restrictions.
He believes a full two-week "circuit breaker" lockdown would be preferable to the ever-changing list of rules on how hospitality venues can trade.
The 43-year old said: "Pubs and bars have no idea how to prepare for the amount of customers they may or may not get – and as a result don't want to buy products from myself and other breweries just to pour it down the drain.
"Distribution at the minute is essentially dead to the hospitality industry, but thankfully bottle shops are still open.
"I think if action is to be taken it should be in the form of a two-week complete lockdown, this half measures approach is making business that much harder."