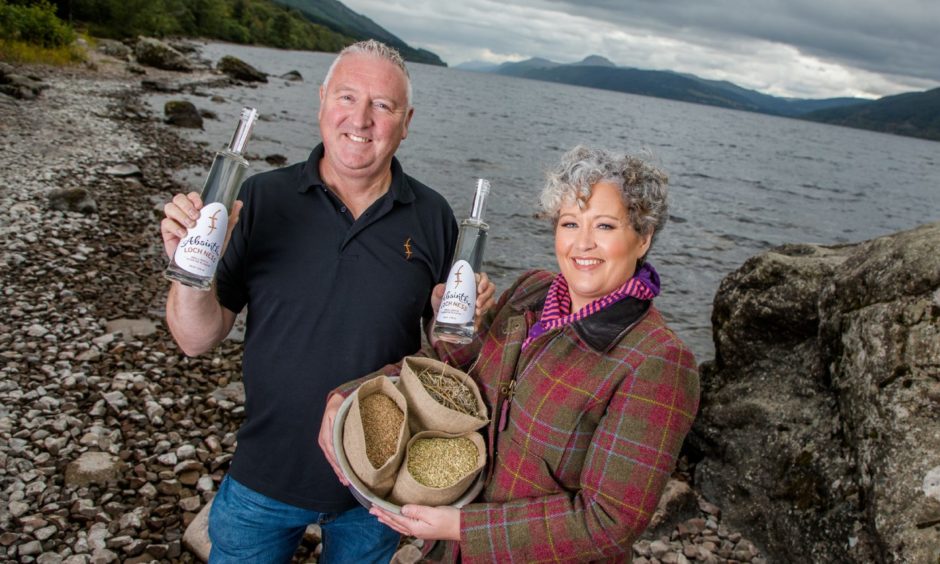 The small independent spirits firm took on the national whisky business to keep its trademark.
A Highland husband and wife are celebrating having won a legal battle to keep the name of their Scottish gin.
Lorien and Kevin Cameron-Ross, who founded Inverness firm Loch Ness Spirits in 2015, have spent almost three years in discussions with Scottish whisky business Duncan Taylor Scotch Whisky, after questions were raised over whether they would be able to keep their brand name.
Relief set in when the duo won their case in December 2019, only for the whisky titans to launch an appeal which has now been dismissed.
On November 18, Duncan Taylor Scotch Whisky filed an application to invalidate six trademarks registered by Inverness-based Loch Ness Spirits, which included: Loch Ness Gin, Loch Ness Vodka, Loch Ness Rum, Loch Ness Whisky, Loch Ness Spirits, and a Loch Ness Spirits logo.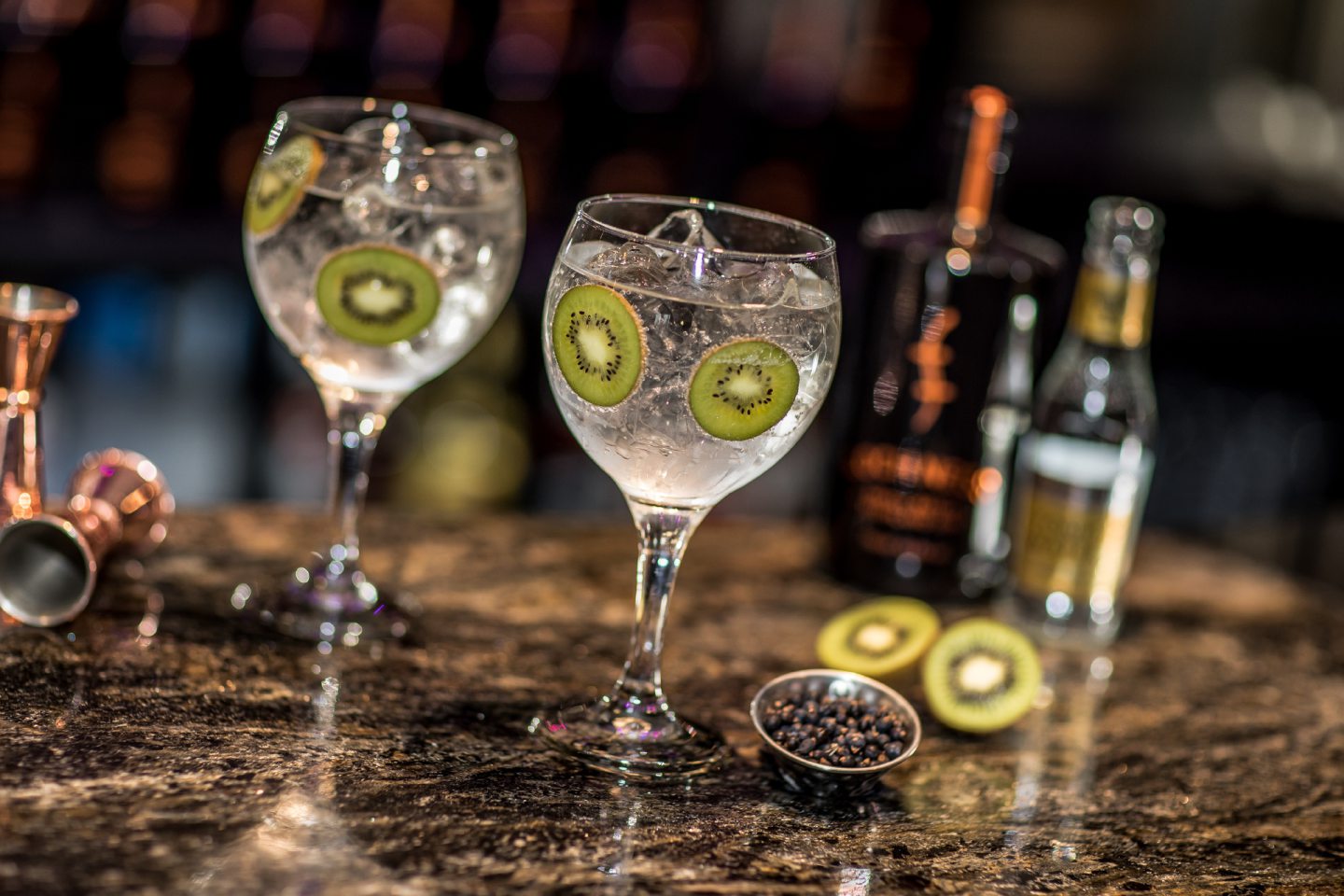 In an open letter, Lorien and Kevin said: "After nearly three years of defending our legitimate trademarks, the appeal to have them invalidated by Duncan Taylor Scotch Whisky has been dismissed. To say this is a relief, is an understatement.
"We live on the banks of Loch Ness in an area where our family have been living for more than 500 years. At Loch Ness Spirits, we distil our products on site, using the botanicals that are picked from the land around us. We use our own pure water supply and bottle our products here too. When we launched our company, we couldn't conceive calling it anything else. We literally are Loch Ness Spirits.
"When we won the case in December 2019, we hoped that we could start looking forward again and concentrate our energies on building our company. However, our hopes were shortlived when Duncan Taylor launched an appeal. It's been a tough year waiting for this process to play out but we can finally rest and recharge, now that the appointed person has dismissed their appeal.
"Having felt threatened, bullied and forced to defend our authentic local brand, we are heartened at this correct and just outcome. We have also been overwhelmed by the enormous support we have had locally and beyond. There are thousands of kindred Loch Ness Spirits who have backed us the whole way through. We are looking forward to continuing to craft our spirits at our home on the banks of Loch Ness, giving them the provenance that they rightly deserve."
The appeal, of which the appointed person was James Mellor (Queens Council), outlined that Duncan Taylor Scotch Whisky must pay Loch Ness Spirits £7,200, being the combination of the award made by the hearing officer and his award in respect of the appeal.
James Mellor QC noted that evidence provided by Shand of Duncan Taylor Scotch Whisky highlighted that the company only sold small sales of Loch Ness whisky as a wholesaler.
It stated: "Based on the evidence, it seems some (small) sales of Loch Ness whisky were made to traders in the UK by the Applicant. But on this evidence, the Applicant was effectively a wholesaler who also applied the mark on behalf of the Original Loch Ness Whisky Company. The only exhibit which shows a clear image of the labelling is where
the label of the five-year-old blended whisky clearly indicates it is a product of 'The Original Loch Ness Whisky Co. Ltd.', so consumers would understand that company as the source whatever the route the product took to reach them.
"It indicates that The Original Loch Ness Whisky Company Limited filed dormant company accounts between 2009 and 2016, i.e. the years leading up to the relevant dates."
Meller also confirmed he agreed with the previous judgement provided by Alan James, senior hearing officer at the UK Intellectual Property Office.
He added: "I find there is nothing in any of the applicant's criticisms. Mr (Alan) James (senior hearing officer at the UK Intellectual Property Office) conducted a careful and measured review of the relevant materials. I was unable to find any error in his reasoning which would have entitled me to intervene. I agree with his reasoning and his conclusion."
Facing a legal battle and also trying to adapt to the changing landscape of the hospitality industry, Lorien and Kevin have been hesitant to progress the business dramatically due to the fear of their firm's name being taken away from them.
Lorien added: "It has been emotional. We couldn't work out why we were in that situation and it was slightly unbelievable that you can get into a process for three years that doesn't really have a claim.
"When the pandemic hit we battened down the hatches and I went back to the NHS full-time. We made some hand sanitiser but we primarily closed as our priorities changed. Similarly we were waiting to hear if our company would survive. We had to pay off our only employee which was really rubbish. We opened back up when tourism opened and we've been trading gently until we got the result the other week. We just need to take a breath and recharge. It took the joy out of doing something which is fundamentally fun.
"We have had support from people all over the world and the local community has been so supportive too as this area really means something to people."
Duncan Taylor Scotch Whisky declined to comment.
---
For more drinks news and features…
Support the Scottish gin industry by getting involved in International Scottish Gin Day this weekend
Community-owned GlenWyvis Distillery unveils first whisky product