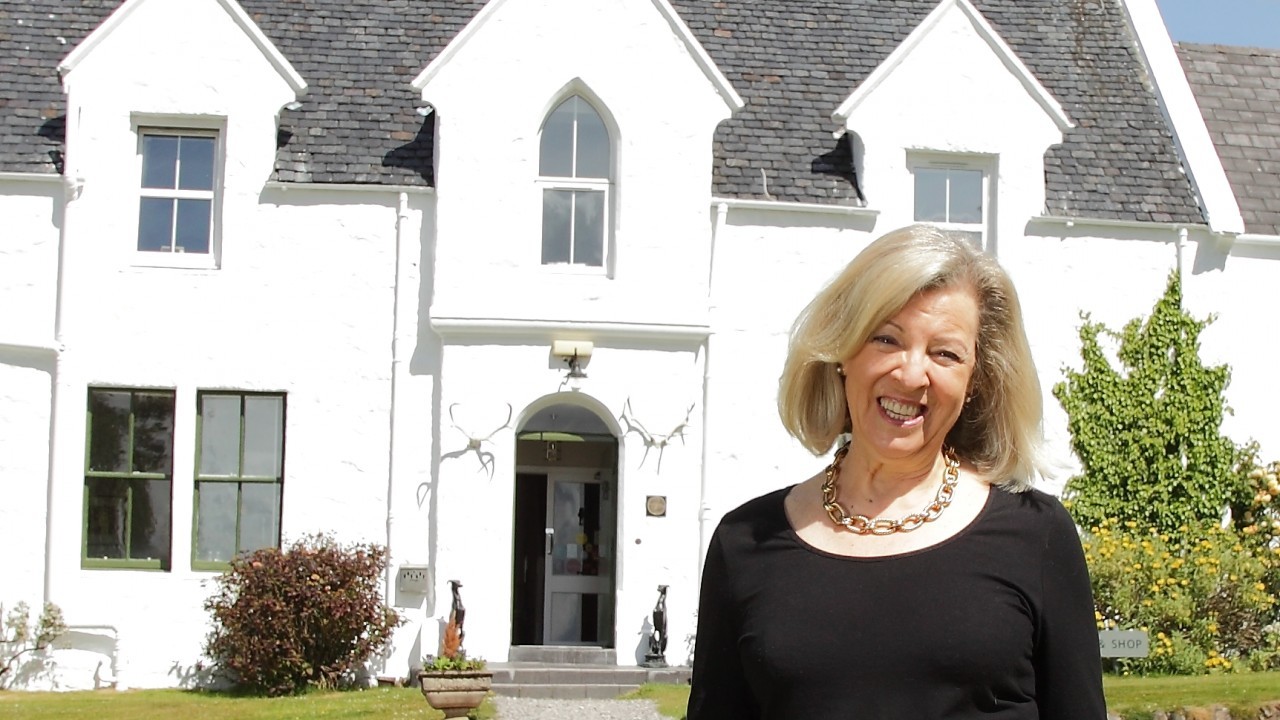 Those of us who buy strawberries – instead of growing our own – are frequently unaware of the vast difference between the varieties.
It goes without saying that Scottish-grown strawberries are the best, but my least favourite variety, Elsanta, is still a very disappointing strawberry even when grown in Scotland.
I don't buy Elsanta strawberries – I would rather do without than eat such a downright dreary berry!
Sonata is the next most widely-grown variety, and it is so much better in flavour than Elsanta. But Ava is better, and the very best of all the commercially-grown varieties is Jubilee, which fruits from June to October.
When people taste a Jubilee strawberry they invariably say 'this is how strawberries used to taste'.
But strawberries still DO taste as they should, luscious and juicy and fragrant, provided that they are bought in season – never imported during the winter months – and provided that they are of a good variety.
But what to eat with them?
To maximise their flavour, strawberries are best eaten with citrus.
This can be combined with cream, as in lemon curd folded together with whipped cream for example, but strawberries eaten with cream alone, to my way of tasting, are really rather dull.
There are lots of innovative ideas for serving strawberries with black pepper, which is very good, and with balsamic vinegar, which, if used in moderation is also surprisingly delicious.
But best of all is citrus.
Lemon, orange or lime, all three or any of them, enhance the flavour of strawberries wonderfully as does elderflower and Earl Grey tea.
Today's first recipe is for strawberries marinated in elderflower cordial and pure lemon juice, with a simple lemon syllabub.
I will be using this recipe during my demonstrations at the Turriff Show on August 3 and 4.
The second recipe is for an Orange and Earl Grey Sorbet, which I concocted several years ago to eat with sliced strawberries.
Happily, it is a winning taste combination. I hope that you agree.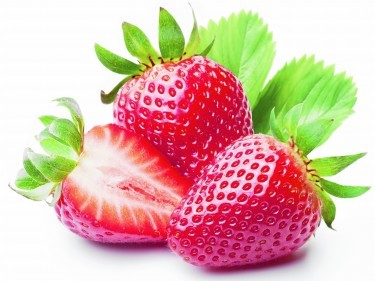 STRAWBERRIES MARINATED IN ELDERFLOWER WITH LEMON SYLLABUB
SERVES 6
1.5lbs/750g strawberries, hulled and chopped, save 6 even-sized strawberries for garnishing
Quarter pint/150mls elderflower cordial
4 tblsps lemon juice
FOR THE SYLLABUB
Three/quarter pint/450mls double cream whipped with 2 tblsps of the strawberry marinade and 2 tblsps lemon juice and 1 rounded tblsp caster sugar
Finely-grated rind of 2 lemons
Mix the chopped, hulled strawberries with the elderflower cordial and the lemon juice and leave in a cool place, preferably not the fridge which has the effect of turning the strawberries mushy of texture, for two to three hours.
Divide the marinated strawberries evenly between 6 glasses.
Whip the double cream with 2 tblsps of the leftover marinade, the caster sugar, and lastly, fold in the lemon juice and grated rinds. Divide the creamy syllabub evenly, spooning it over the chopped strawberries in each glass.
Either put one of the reserved strawberries on each syllabub or, if you would prefer, slice each strawberry in three, slicing towards the stalk end but not right through, and spread each fan-shaped before putting them on each glass of syllabub.
EARL GREY AND ORANGE SORBET
SERVES 6
You don't need an ice-cream making machine to make a sorbet, but you do need a food processor. By whizzing your frozen sorbet 4 times, you achieve a consistency which is spoonable from the freezer, and so much nicer to eat than a rock-hard sorbet. Serve a bowl of sliced strawberries with the sorbet.
1.5 pints/900 mls cold water
6oz/175g granulated sugar
Pared rind of 1 lemon and 1 orange – use a potato peeler to do the paring of the rinds, thereby avoiding any bitter white pith
Juice of the orange and 1 tablespoon lemon juice – the lemon in the sorbet enhances the taste of the sweet orange
1 top quality Earl Grey teabag – Teapigs are the best
Put the rinds, water and sugar into a saucepan and, over heat, stir until the sugar has dissolved completely. Then boil fast for 3-4 minutes. Take the pan off the heat, add the teabag and count to 30 quite slowly, then remove the teabag and stir in the lemon and orange juices. Cool, strain the syrup and freeze it.
Chip the frozen syrup into a food processor and whiz until smooth – don't worry about refreezing it, it contains no dairy so there is no danger whatsoever.
Do the whizzing at your convenience. Repeat this 3 more times, from a nearly frozen state. Each time, the volume of sorbet increases slightly, and it becomes white and smooth. Delicious!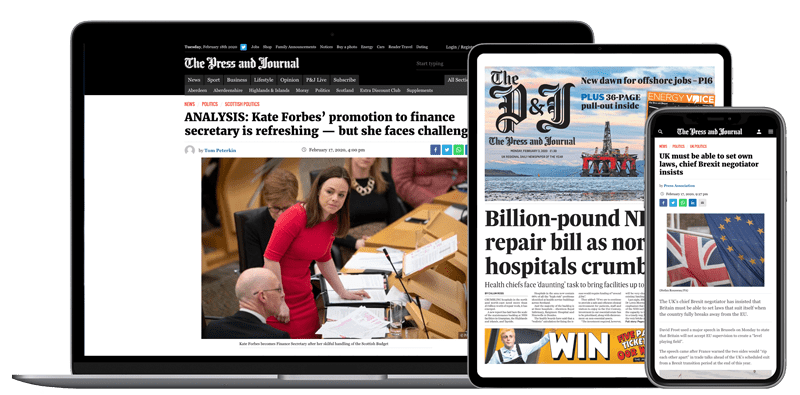 Help support quality local journalism … become a digital subscriber to The Press and Journal
For as little as £5.99 a month you can access all of our content, including Premium articles.
Subscribe