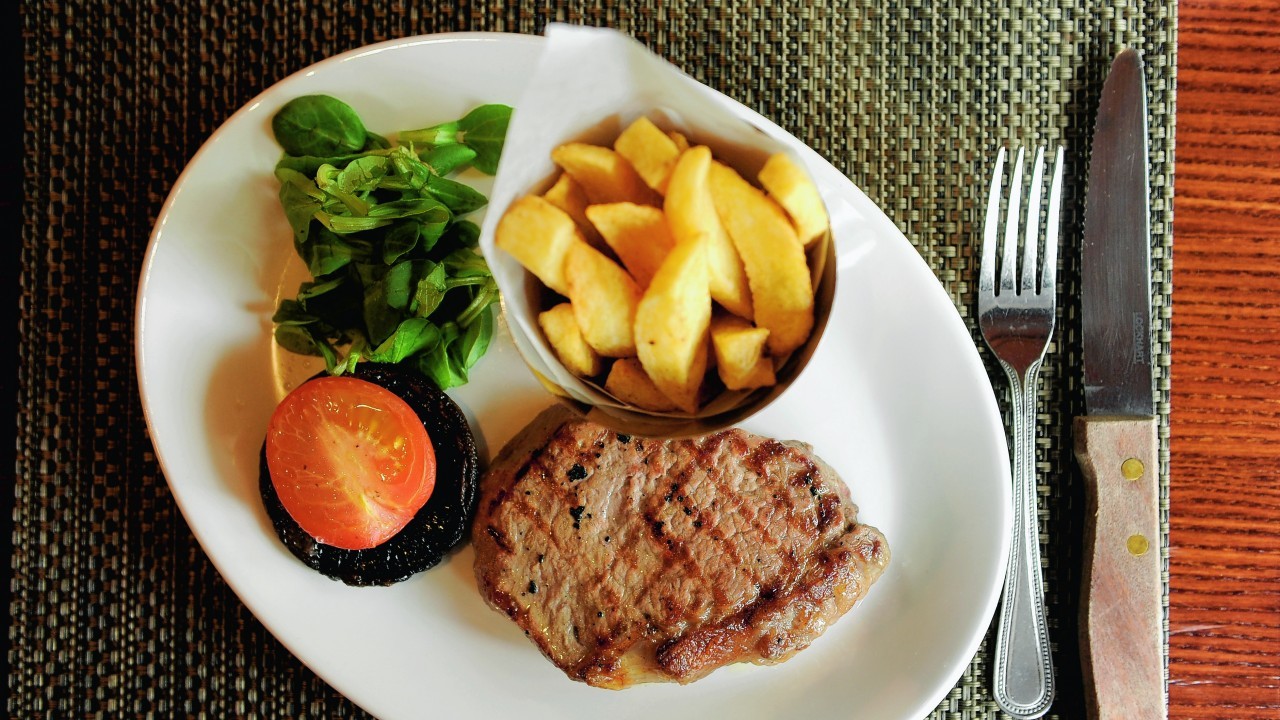 It's not often my daughter pays heed to what I say, but her favourite food is steak, usually cooked so rare you'd swear it hadn't been anywhere near the kitchen.
When I mentioned visiting the new Scottish Steak Club which opened at the refurbished Spey Valley Golf and Country Club in Aviemore, I got her full attention.
First impressions of the restaurant, which is open to the public, were good as it has the feel of an elegant and welcoming country lodge.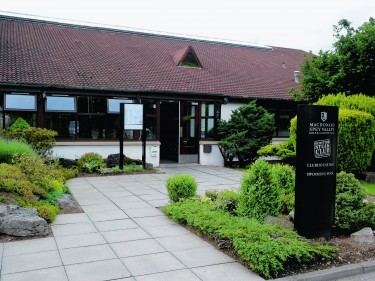 A large glass-fronted fridge displaying different cuts of steak caught our eye and as we studied these, restaurant manager Richard Deask approached politely to offer his advice on the meat which included Argentinean grass-fed 24-day wet aged rib eye, 29-day wet aged New York Strips and prime cuts of lean Scottish steaks.
As it was a lovely evening, we took the menus, and a couple of G&Ts, out to the patio area to study them further.
Overlooking a pretty pond and lush parkland, the gentle toot-toot from a passing steam train made it feel extra special.
As the sun disappeared over the trees, we headed indoors and were shown to a nicely dressed table where we were offered nibbles including wasabi nuts, olives and terribly moreish honey nuts.
Richard recommended starting with a wee something special – sweet and salty pork crackling sticks, served with chilli jam.
Hand on heart, this was the best crackling I've ever tasted. The long shards of super crispy crackling were salty but full of wonderful pork flavours.
We hadn't expected such a large portion – this was a sign of things to come, and had rather foolishly ordered starters as well – scallops for my daughter and smoked haddock chowder with mussels and sweetcorn for me.
Served in a cauldron-type pot, my thick and creamy chowder had a sea-fresh delicate flavour and was very filling.
The scallops were also large, plump and juicy and went down a storm.
Both soup and scallop jus were greedily mopped up with a tasty selection of warm, mixed breads. Following another of Richard's recommendations we ordered a bottle of Don David Reserve Malbec, an Argentinean that goes particularly well with steak.
He said it tasted fine alone but superb with steak, and he was right. The dryness of the fruity red prepared our tastebuds perfectly for each juicy mouthful of steak.
I'd selected the 10oz Argentinean rib eye rather than the New York steak as when I'd eaten steak during a visit to the States last year, I'd found it lacking in flavour.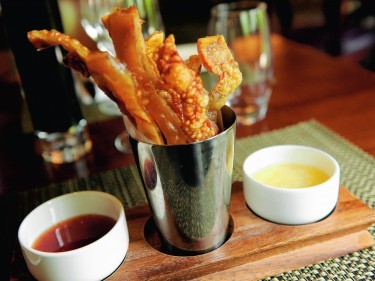 Head chef Gary Telford cooked my steak to perfection. My knife sliced through the dark, caramelised exterior to expose soft pink meat with that just-off-the-barbie, slightly smoky, really meaty flavour. Each bite created little spasms of pleasure in my mouth.
Adding more layers of flavour were hand-cut chips, a tangy blue cheese sauce, grilled tomato, succulent flat mushroom and light-as-a-feather battered onion rings.
As for steak girl, she was making all the right noises as she lingered over her Scottish fillet steak. Cooked rare to the point of blue, the meat was first class, nicely seared on the outside but with melt-in-the mouth soft pink flesh inside. Her steak was so good, she declared, that this should now be our go-to restaurant for special occasions.
Praise indeed.
Dessert? We really didn't need any but the friendly waitress suggested we share three as they were small and served in shot-style glasses.
With every other portion being generous I should have guessed the puds would be too.
Between us we tried their version of miniature crannachan which was sweet but a tad lacking in whisky flavours, a rich and tasty chocolate mousse, and a salted caramel parfait, all of them very tasty.
With the bill coming in at just under £145 for two, this visit fell into the special occasion category but by not ordering extra sides, the cost would be reduced.
Alternatively look out for special deals such as the hasty-bite menu offering two courses at £12, or the foot long fish and chips at less than £14.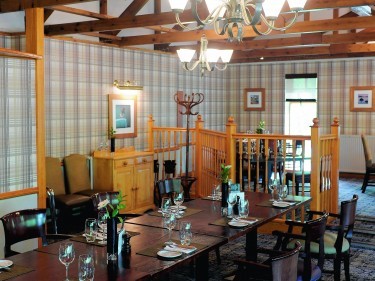 Another plus point is that as the restaurant also holds an off-licence, diners can take away any unfinished wine. Bonus!