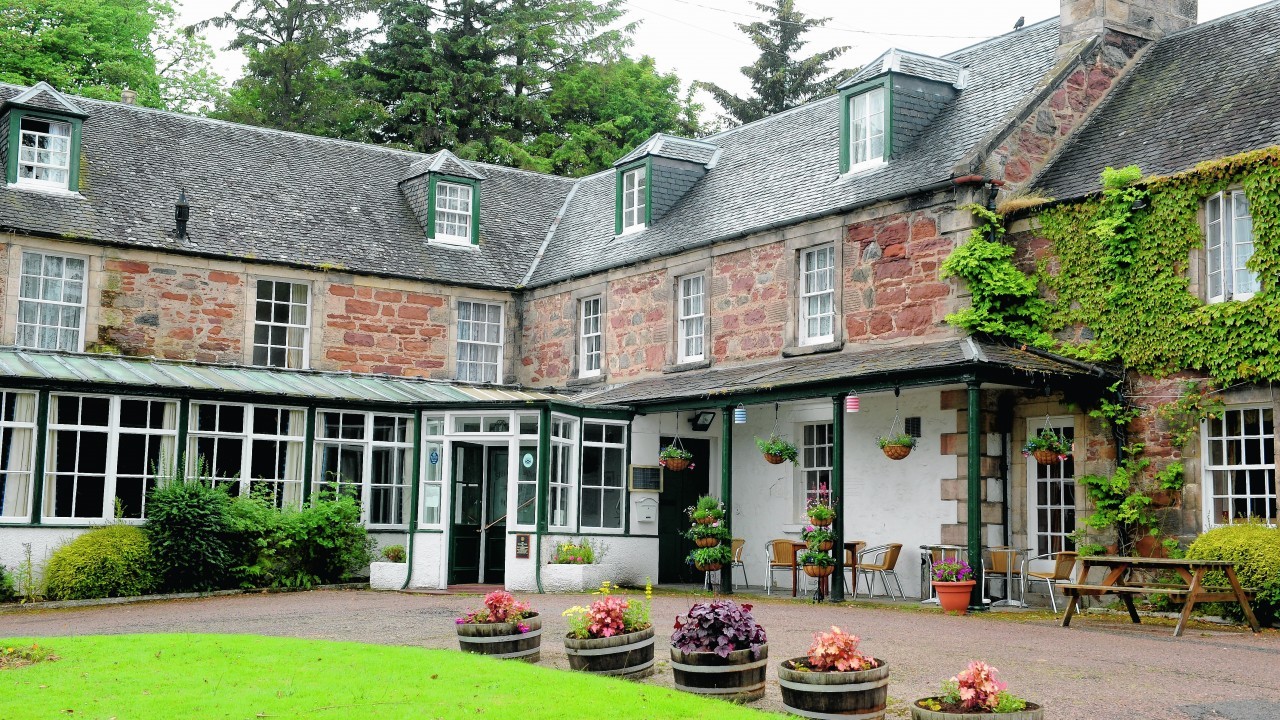 There is a farmer in Sutherland who owns a little bit of paradise. I know, because we were standing on an idyllic beach, below a cliff on which his farmhouse sits, staring in awe across the Dornoch Firth.
The firth was bathed in warm morning sunlight, which was chasing away wisps of mist off the sea, and not another soul was in sight apart from seals lazing on protruding rocks while keeping a close eye on us, and especially our two dogs, which are each about the size of a seal's breakfast.
Is there a more stupendous view anywhere in the world? God must have given special attention to designing this bit. This was better than the Caribbean (OK, I know, not quite as warm).
I don't want to share the location of this blissful secret with anyone else, but I will say it was closer to Brora than Golspie, if that is any help.
We were on a weekend break in Sutherland to take in some of its sights and delicious food along the way.
They say around here that people are friendlier the farther north you travel in Scotland. I can confirm that because, when we asked the proprietor of a guesthouse where we were staying if we could visit a nearby beach, he rang to ask the farmer.
Not only did the farmer say yes, he also came out to greet us, shake our hands and guide us down the rocks on to his beach.
A few minutes earlier, we had negotiated our way over a rail-track crossing point. It reminded me of an old black-and-white British film scene as I used a phone, attached to a gate, to ring the nearest signalling box for clearance to cross. A disembodied, but friendly, voice went away to check and came back with, "Yes, all clear to cross…..but be quick!"
What did he mean?
Was it a general "be quick"? In other words, don't dawdle or have a picnic on the line or spend all day about it? Or was it a "be quick, there is a train about to whizz around the corner in 10 seconds"?
We need not have worried as it all passed off without incident. In fact, I did not see a train for about another three hours.
This experience was like a little nugget from by-gone days. I half expected to see fugitive Richard Hannay, from The Thirty Nine Steps, leap from a field and run off down the track.
But this was a story of The Three Kitchens, at Malcolm and Sally McCall's Inverbrora Farm, which doubles as a guest house, at the Golspie Inn in Golspie and at the Royal Marine Hotel in Brora.
These were our key stopping-off points on our gastronomic journey.
The McCalls' gorgeous 1821 Georgian farmhouse, almost a stone's throw from Brora on the A9, was a joy in which to stay.
Hearty cooked breakfasts, kippers as well if you liked, and Sally's memorable home-baked granary bread were a delight. They were a warm and friendly couple throughout our stay and you could enjoy the added bonus of watching Malcolm tend his pedigree Luing beef cattle and award-winning North Country Cheviot sheep (Highland Show champion 2013).
On the night we arrived, we ventured back to Golspie and the Golspie Inn for dinner. This also sits on the edge of the village and not far from the wonderful Dunrobin Castle.
The inn has a long history, of course, and there was a fascinating old picture on the dining room wall, showing it under its previous guise as the Sutherland Arms Hotel, and some grand-looking people leaving in an open-top car early in the last century. The striking monkey tree in the picture is still there, too.
I heard that the inn had been taken over by a local financier, who had returned to the area after a spell in London. It looked as though there was still work in progress with the decor, but the food was definitely the finished article.
We were taken aback by the quality. For starters, my wife chose seared king scallops, with slices of chorizo and coated in balsamic. For me, smoked haddock risotto, drizzled with melted parmesan. These were superb and in generous portions, with mouth-watering taste combinations. The scallops were big and juicy and the sticky delight of the risotto I will remember for a long time to come.
For mains, a rack of Cromarty lamb, with coarse mustard-grain mash and a sumptuous haddock and chips. We finished with brulee and a syrup sponge with custard. What a memorable meal, we both agreed.
It was 24 hours later and we were luxuriating in the grander surroundings of the Royal Marine Hotel in Brora, which occupies a commanding position close to the sea and a little harbour.
There is a lovely wood-panelled lounge and a stag's head, shot by the Duke of Portland in 1929, gives clue to its grand past.
Again, we were knocked out by the quality of the food. A creamy Cullen Skink for me and pork pancetta, with fruity pickle, for my wife, got us off to a good start.
This was followed by an eight-ounce rib-eye steak, with home-made chips, and thick juicy slices of Aylesbury duck breast sitting atop fettucini with chopped vegetables and herbs.
We rounded off with sticky toffee pudding and a toasted meringue sorbet, both with a special added extra – a scoop of Capaldi's ice-cream, for which Brora is famous.
We had a wonderful time in the district. While at the Royal Marine, we could hear jubilant Brora Rangers players, celebrating their championship win in the Press and Journal Highland League, in another room.
We felt there was also plenty to celebrate about the tranquility and beauty of our surroundings – and the excellent food on offer at so many friendly places.