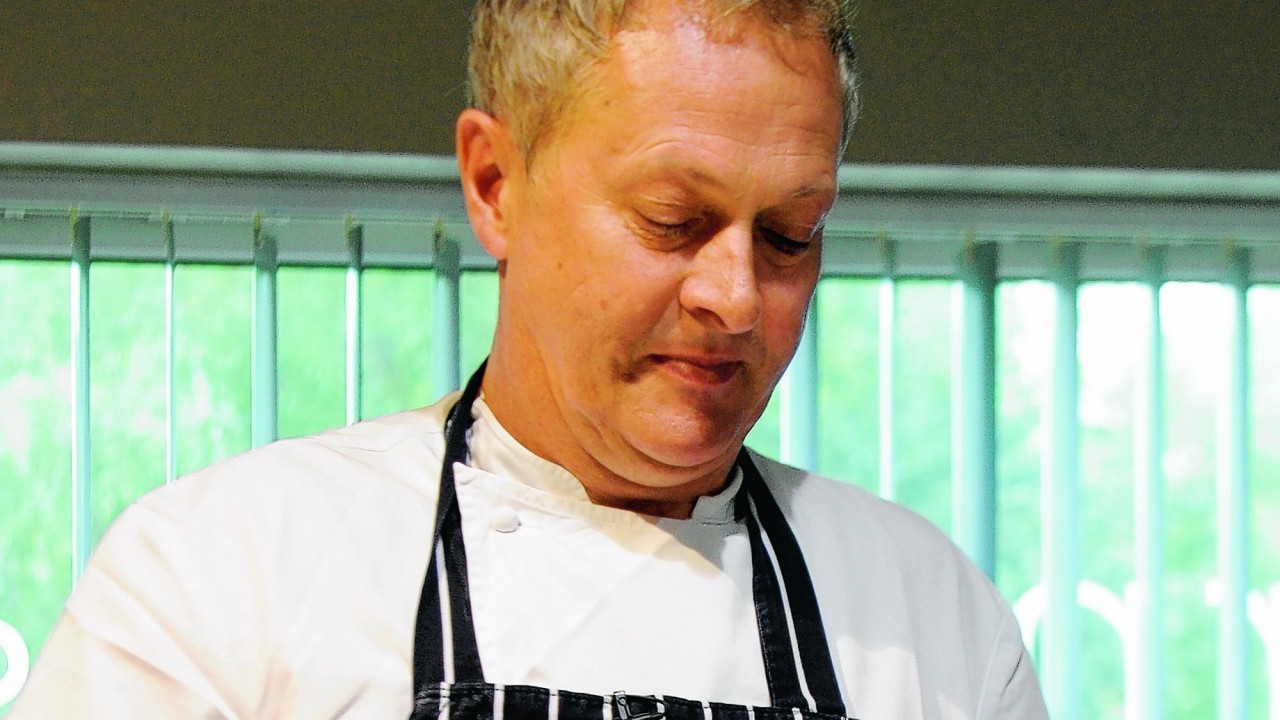 Michelin-star chef Nick Nairn shows you how to make a comforting and special Scottish feast with hand-dived scallops
When I first started cooking, all the best scallops were sent overseas and, unless you had a contact, they were difficult to get a hold of. Thankfully, that's not the case today so make sure to look out for flavour-packed scallops from Scottish waters when buying.
It's always best to buy hand-dived scallops still in their shells – these should have a delicate smell that hints of the seaside, but if they have a strong fishy smell, don't touch them.
Shucking them yourself is pretty straightforward and you'll be rewarded with a lovely, meaty product that's not full of water.
Opinions vary as to what to do with the roe. If you want to flash-fry the roe and eat it at the same time as the scallop, separate it then cook it separately as the roe will take longer to cook than the scallop.
I like to gently dry the roes in a low oven. Once dry, it can be blitzed until it becomes dust-like. This "dust" can then be sprinkled on everything from salads to risotto.
The first recipe here features toasted oats. I use Hamlyn's porridge oats which are fried with bacon pieces until they smell nice and toasty, and put the finishing touches to this comforting and special Scottish feast showcasing hand-dived West Coast scallops.
The second recipe features one of the best value ingredients you can find – chicken thighs. Always choose organic Scottish chicken, or the best-quality chicken you can afford, which may mean paying at least £10 for a whole chicken.
Alternatively, buy good quality boned chicken thighs which are full of flavour and can provide a tasty, filling meal for four at a very reasonable cost.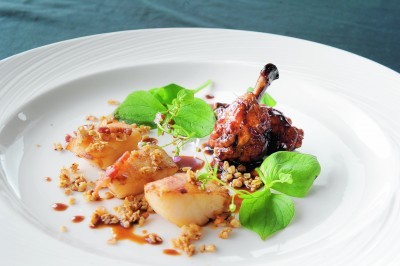 SCOTTISH SCALLOPS WITH STICKY CHICKEN WINGS, FORAGED GREENS AND TOASTED OATS
SERVES 2
6 king scallops
Sunflower oil
Knob butter
Sea salt
Black pepper
Juice of half a lemon
For the sticky chicken wings:
6 chicken wings
2 tbsp soy sauce
1 tbsp sunflower oil
1 tbsp mirin (Japanese rice wine)
2 tbsp honey, warmed
Juice of half a lemon
For the foraged greens
Wild garlic
Sea beet
Kale
If you are unsure about foraging use a mixture of salad leaves instead
For the toasted oats:
50g bacon pieces (or lardons)
50g rolled oats
50g butter
For the chicken wings, mix the sauce ingredients well in a bowl and set aside.
Then, blanch the chicken in boiling water for 15-20 mins. Remove and set aside.
Heat a frying pan to a medium heat, dip the chicken into the sauce then begin to fry the wings. Slow fry until nice and sticky, brushing on more sauce every 5 mins or so, about 15-20 minutes in total.
Don't push them around the pan while cooking, but turn half way through. Remove to a warm place to rest for 5 minutes – these should be nice and sticky.
Fry the scallops in a little hot oil and baste with butter – 1 minute each side. Season, add a squeeze of lemon. Halve first if they're very large.
For the toasted oats, heat the butter in a pan, add the bacon and fry gently until crisp, add the oats and keep stirring to absorb the fat, until everything is nice and crisp.
Serve the scallops along with the sticky chicken wings and decorate with foraged or salad leaves dotted over the plate, then garnish with the toasted oats.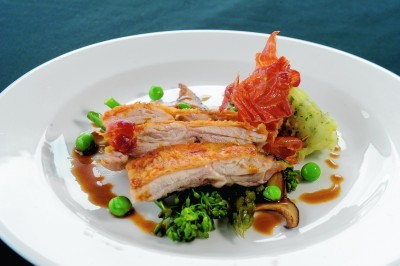 CRISP CHICKEN THIGHS WITH SUMMER GREENS, MUSHROOMS AND CRUSHED AYRSHIRE POTATOES
SERVES 4
4 chicken thighs (boned)
4 slices Parma ham
30g tender stem broccoli
30g green beans
30g fresh peas
Bunch parsley
400g Ayrshire potatoes
2 large mushrooms (we used king oysters)
50g butter
Sea salt
Pepper
Cook the Parma ham in a 200C oven until crisp. Set aside.
For the chicken, buy boned thighs with the skin on. Heat a frying pan over a medium heat. Season the thighs well, then place the thighs in skin-side down. Cook the chicken skin-side down very slowly until the skin is nice and crispy. This will take 20-30 minutes. Leave the thighs while cooking; don't be tempted to push them around the pan.
When cooked, turn over the thighs, which will be well browned by now. Continue to cook the chicken for another 2-3 minutes. Remove to a warm place to rest for 5 minutes.
Sautee the sliced mushrooms in butter until just cooked.
Scrub and boil the Ayrshire potatoes until tender, then crush with butter, salt, pepper and chopped parsley. Shape into quenelles if you like – the secret to making a good quenelle is to use the spoons to press down, cut in and under to get a distinctive edge.
For the gravy, simply use the pan you fried the chicken in. Tip out any oil, add in a little water or white wine, reduce and add a little butter.
Serve the chicken thighs sliced with seasonal steamed veg (tenderstem broccoli, green beans, peas) and a little gravy poured round.
Dress with a slice of Parma ham which should be nice and crisp.