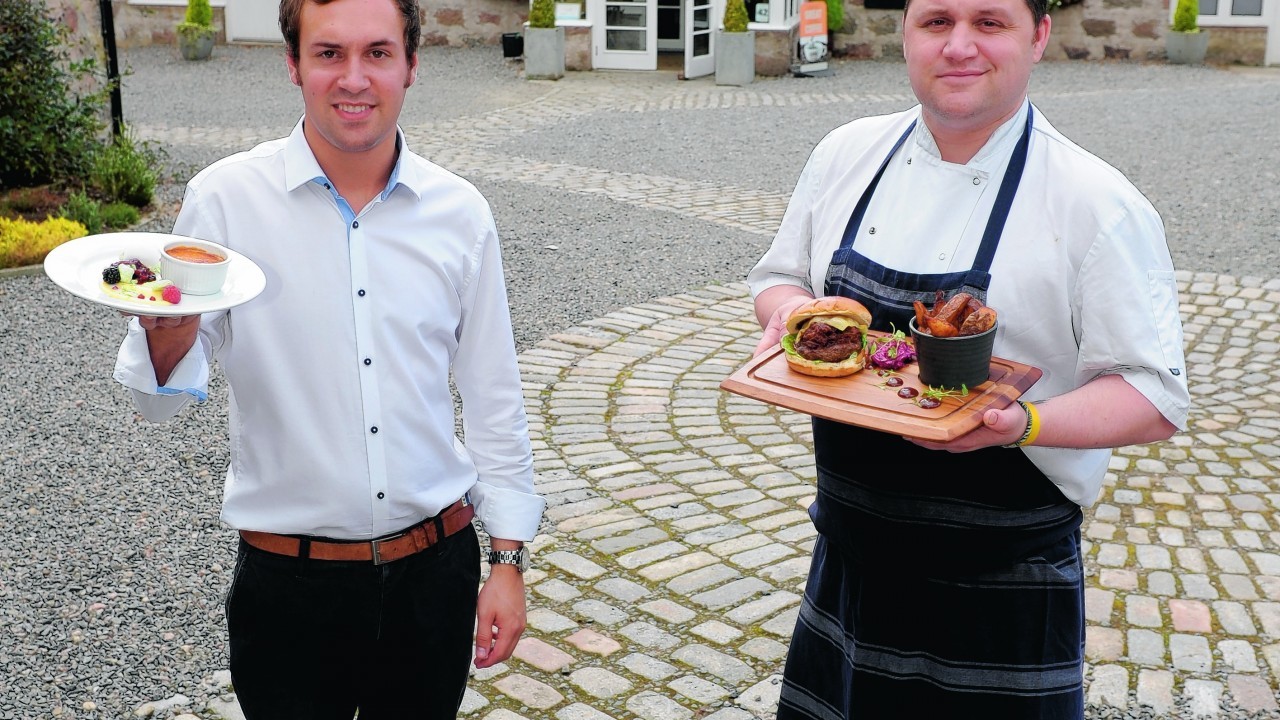 The Milton Brasserie, Milton of Crathes
When you find a hidden gem, you tend to want to keep it a secret and I had the same feeling during my visit to Milton of Crathes in Aberdeenshire. However, it was clear there was a well-beaten path here and lots of other people are in on the "secret".
It nestles just a stone's throw from the entrance to Crathes Castle, but is of historical importance in its own right as the site of an important former mill which served the surrounding area.
It also boasts a working steam train, which runs a short distance up and down the line for visitors, with the station and train preserved in all their historical glory.
It's a throwback to bygone days when Queen Victoria and Prince Albert passed through the station on their way to Balmoral and when there were Downton Abbey-style comings and goings at the castle.
There was a thriving cottage industry here then and there is again today, except the attractive granite buildings are now occupied by an excellent restaurant and cafe, and various arts and collectables shops, along with a delightful stream meandering around the buildings and handy playpark nearby.
Inside two of the buildings you will see the magnificent old water wheels still turning effortlessly as they did hundreds of years ago.
We were now in The Milton Brasserie, taking in the atmosphere and admiring our surroundings. It is a low building with an attractive split-level arrangement inside for the main dining room, with a smaller cafe in a conservatory section providing soup-and-sandwich style dishes.
We were gazing out of a window towards the station, where wisps of steam were rising from the locomotive engine.
It reminded me of a bygone age of travel, but, hold on, I just realised that the 12.20 departing from the kitchen, and due to arrive at our table, was late.
I'm talking about our starters: my Cullen skink was sitting in front of me, screaming out to be devoured, but my wife's starter – spiced duck & coriander croquette, with sweet & sour plum compote and hoi sin jus – was nowhere to be seen.
I dutifully held back, but the minutes began ticking by as I watched a thin film forming over the Cullen skink and a waiter was dispatched twice to our table to apologise profusely. Finally, the croquette came steaming out of the kitchen – a full seven minutes late.
Not a start to fill us with confidence, but things got a lot better: my Cullen skink was superb, with a new look to how this classic dish is normally served. For a start, they used smoked salmon, but coley was also added. With a generous serving and home-baked bread, it was very satisfying. My wife's oriental dish also proved a hit, with whole plums in the compote.
Mains were loin of Grampian-reared lamb, chappit potatoes, roast vegetables, minted lamb faggot and black olives in a lamb-braising reduction for my wife and, for me, Scrabster-landed hake, Catterline brown crab potato dumpling, and stem broccoli, with tomato and fennel broth and lemon Ola oil.
These were impressive dishes, where a lot of effort had gone into their creation, taste combinations and presentation.
Full marks to the kitchen for such a great effort – and there were no more delays, either. The tender slices of lamb were bursting with flavour, while I wanted to photograph my hake.
I could not remember the last time I ate hake, but this was wonderful: fleshy and crumbly, full of taste and so brilliantly white I doubt if Dulux could have matched it. I cannot wait to try hake again. Kitchens should use it more.
By the time our puddings arrived, the dining area was filling fast. This is obviously a popular destination and I was glad we had booked in advance.
We finished with lemon posset, rose-water meringue, macerated berries, berry sorbet and rhubarb special for me – rhubarb and custard brulee, rhubarb and champagne jelly, rhubarb sorbet and crumble dust.
I've always had a soft spot for rhubarb ever since I was a toddler and used to hide under my grandfather's rhubarb plants, with their huge towering leaves. He also made a potent rhubarb wine, which used to leave the adults on their backs, too, but that is another story.
Needless to say, these were as good as all the other dishes – clever, well thought out and delicious.
The bonus of coming here was that we could explore to our hearts' content around all the quaint little shops.
You never know what might take your fancy. We came away with a stag's head (with a full set of antlers) which now takes pride of place above the most important piece in our sitting room – the television.
Don't worry, it's not a real head, but a smaller one in polished aluminium. It's a classy little thing – just like the Milton Brasserie.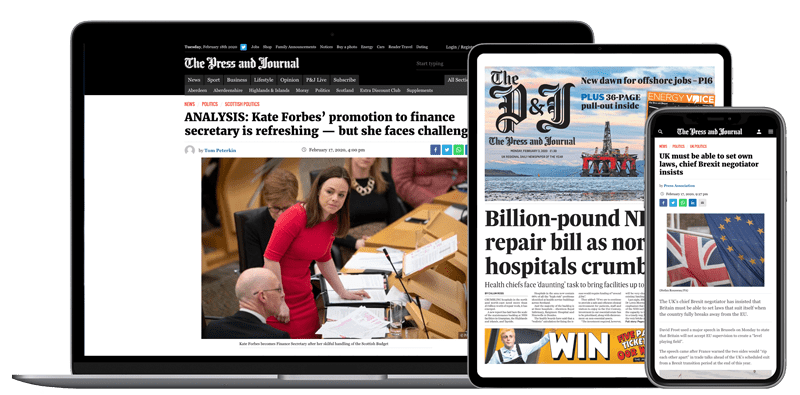 Help support quality local journalism … become a digital subscriber to The Press and Journal
For as little as £5.99 a month you can access all of our content, including Premium articles.
Subscribe