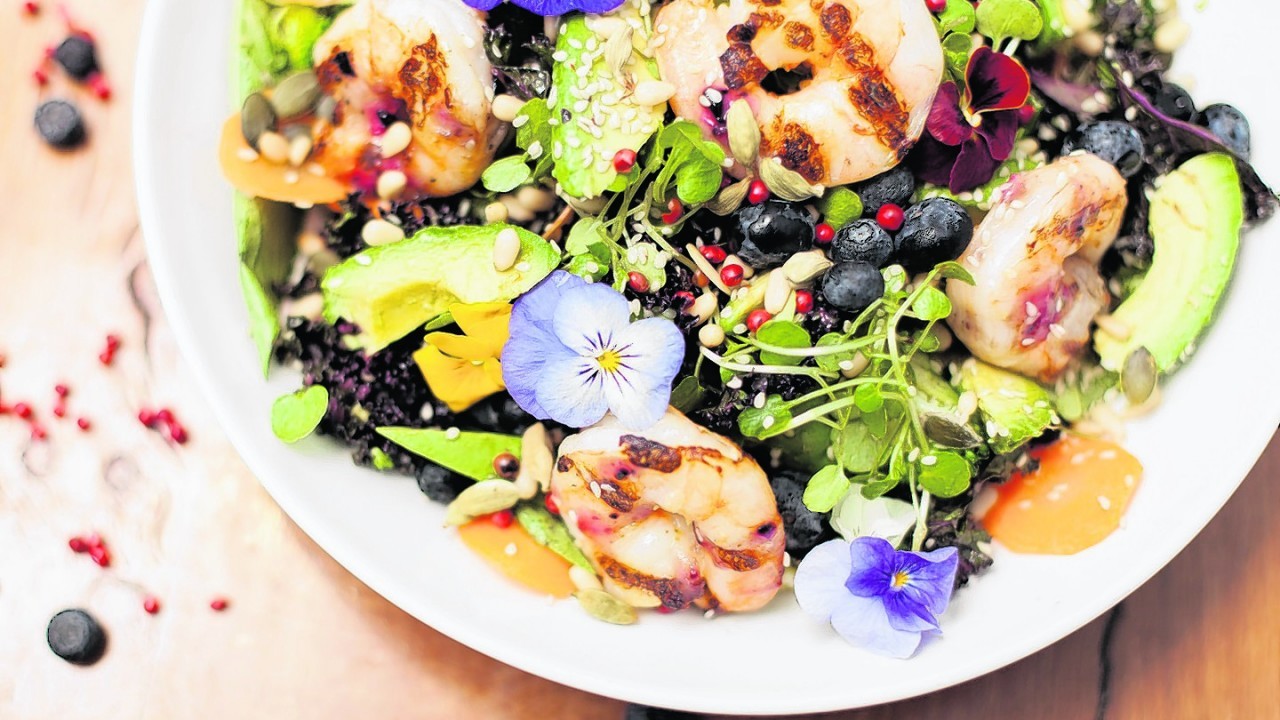 Whether it's food, drink or culture you're after, the myriad sights, sounds and smells of Edinburgh make for an enticing weekend break, writes Andrew Youngson
Why do I love Edinburgh's signature scent so much? If you've spent any time in the nation's capital, you'll know the one I mean: it's a hoppy, almost smoked-ham-like smell.
Taking one step off the train, I was met by the scent – produced, I believe, by malting barley at the city's breweries – and a smile immediately spread across my face. I just knew I was in for a great weekend. That's what that smell means to me.
The city centre looked as handsome as ever as I emerged from Waverley station. It was a mild and dry summer evening and the streets had a crackle of energy about them, generated in no small part by demob-happy teachers who had broken up for summer just that afternoon. Their joviality was infectious, putting me and my other half, Alexander, in the mood for some top-quality Friday-night cocktails and food – both of which could thankfully be found in our first destination of the weekend trip, Treacle.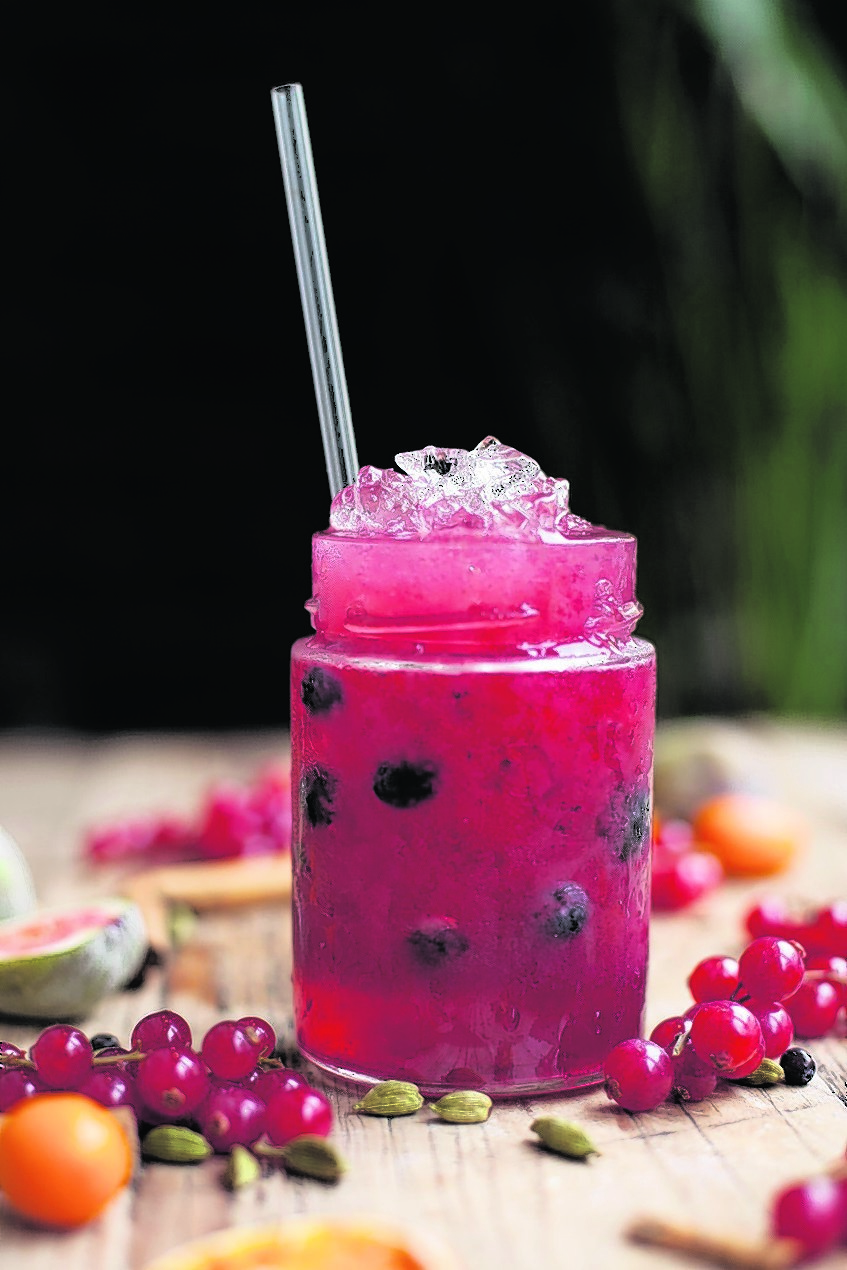 The Broughton Street bar and kitchen was a welcoming sight, comfortably brimming with fellow end-of-week revellers. As we were seated at our table, next to a sprawling mural of Japanese anime-style characters, we immediately became part of the scene, chatting over a couple of expertly crafted cocktails from the award-winning menu. My Manhattan Project proved a perfect match for a starter of Pok Pok chicken wings with sticky red chilli, galangal and palm sugar glaze, while Alex's summer rhubarb cocktail went down a treat with his home-cut chips and aioli.
It was then a main course of noodles for us both, mine Pad Thai with crispy Katsu chicken, and Alex's soya bean, butternut squash noodles with Chinese kale, tempura cauliflower and black beans. Both were packed with zingy flavour and presented creatively within long takeaway-style boxes – all the better for getting stuck into with our chopsticks. Before we hit the road, it was back to the cocktail menu for afters, the Glenfiddich-based Sleeping Deer providing a smooth finish to a great meal.
And with that, it was off to the hotel for a late-night check-in. Our luxurious base of operations for the next two nights was the Macdonald Holyrood hotel. For anyone wanting to explore the city's many attractions, you would be hard pressed to do better than this hotel, with the palace and parliament on your doorstep, and the city centre mere minutes away.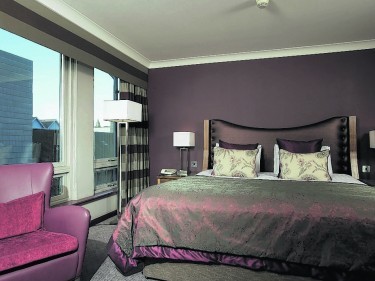 Our feature king-size room on the sixth floor was an extremely handsome abode, with its spacious bathroom and tastefully designed bedroom offering a good insight into what has been achieved in the recent £1.4million refurbishment of the hotel's 91 rooms. As an added bonus, the room boasted a great view on to the white marquee-like children's science museum Our Dynamic Earth – yet another attraction which is just a few steps from the hotel's front door.
Breakfast the next morning at Rocca@Holyrood, the main restaurant based at the hotel, was a rather grand affair, starting with continental breakfast, then a full vegetarian breakfast, teas, coffee and toast. The restaurant itself is beautifully designed, with deep magenta feature walls, large, bulbous, hanging silver lightshades, cosy alcoves and plenty of natural light, all making for a very pleasant place to start the day.
The sun had broken fully through the clouds by mid-morning as we walked over the Royal Mile towards Princes Street. It was an ideal day for wandering. Edinburghers and tourists mingled in groups – the former flitting from shop to shop, the latter gazing up at the numerous sights vying for their attention. And there are so many to marvel at, from the castle, which juts proudly out of the very fabric of the city, and the green rolling hills beyond to the deep valley of Princes Street Gardens and the ornately designed bridges.
The sounds are just as inviting. In a slightly surreal twist, I found myself joining a small crowd which had gathered around the foot of the Scott Monument, where a solo piper belted out the theme tune to Star Wars – a juxtaposition imbuing the Victorian gothic tower with a Darth Vader-esque quality. Meanwhile, behind me, a tram glided by, its soft bell a long-awaited but very welcome addition to the Edinburgh "symphony".
On we meandered, drinking in the sights and sounds as we went, towards the Stockbridge area, where myriad patisseries, delis, artisan bake houses and coffee shops awaited. We stopped by Ronde, a half cycling store/half coffee shop, where we watched the official Grand Depart of the Tour de France, live on screen from Leeds – the cyclists' athletic exertions surely somehow offsetting the calories from my coffee and cake, I told myself.
From there, we headed south to Bruntsfield, where others were also making the most of the sun – populating the tables outside cafes, and sunning themselves in the nearby Meadows, where the sports of the day seemed to be pitch and putt, cricket and croquet.
As a final stop for the day, we swung by the Scottish National Portrait Gallery to take in the current John Byrne exhibition, Sitting Ducks, which runs at the Queen Street gallery until October 19. From wonderfully caricaturish self portraits through the decades to curious depictions of his partners – including actor Tilda Swinton, who is captured in all her fierce angular beauty – and touching illustrations of his children, the collection of the Scottish artist's work aptly demonstrates his immense skill and versatility. Well worth a visit.
A special treat came that evening back in Rocca, the Scottish Italian restaurant which launched at the Macdonald Holyrood late last year. The most recent venture by Susan and Adrian Pieraccini, who have already established themselves firmly on the culinary scene with their St Andrews-based three AA rosette Rocca, the Edinburgh bar and eatery offers a confident menu of Italian and Caledonian fare.
For me, this came in the form of a deliciously meaty ham hock terrine with toasted sourdough bread and piccalilli, followed by a punchy spaghetti puttanesca packed with beautifully briny capers to die for.
The selection for Alexander, a vegetarian, wasn't wide, but what was on offer tasted great – namely an asparagus, goats cheese and basil salad, followed by creamy spinach and ricotta cannelloni. We both devoured every morsel, accompanied by a bottle of Pegos Santo Isidro. The Portuguese white wine's fresh and grassy flavour provided a crisp counterpoint to the rich sauces.
The star attraction, however, was the Limoncello polenta cake, the sweet moistness of which was brilliantly combined with a tart lemon sorbet.
After another rejuvenating night's sleep, there was just time for one more cooked breakfast before bidding the hotel staff adieu, followed by the short walk back to Waverley station for our homeward journey.
As we boarded the train, I was granted one last whiff of that wonderful Edinburgh scent. In fact, our whole stay had been a feast for all the senses. The smells, sights and sounds of a great weekend in our nation's capital.
Travel facts
The Macdonald Holyrood Hotel is based at 81 Holyrood Road, Edinburgh EH8 8AU. Two nights' stay in a feature king-size room on a dinner, bed and breakfast basis starts at £488.
Rooms at the hotel start from £109 per night.
Price per night is subject to availability and all rates vary according to season.
For further information about the hotel, and Rocca@Holyrood, visit www.MacdonaldHotels.co.uk/Holyrood or call 0844 879 9028
Treacle Bar and Kitchen is based at 39-41 Broughton Street, Edinburgh. For further information, visit www.treacleedinburgh.co.uk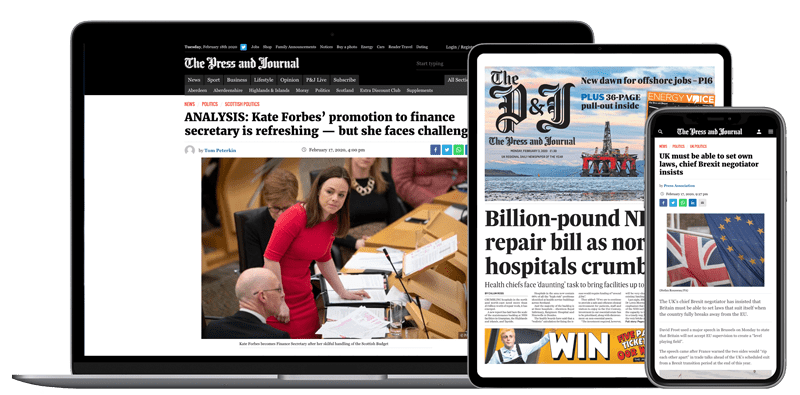 Help support quality local journalism … become a digital subscriber to The Press and Journal
For as little as £5.99 a month you can access all of our content, including Premium articles.
Subscribe