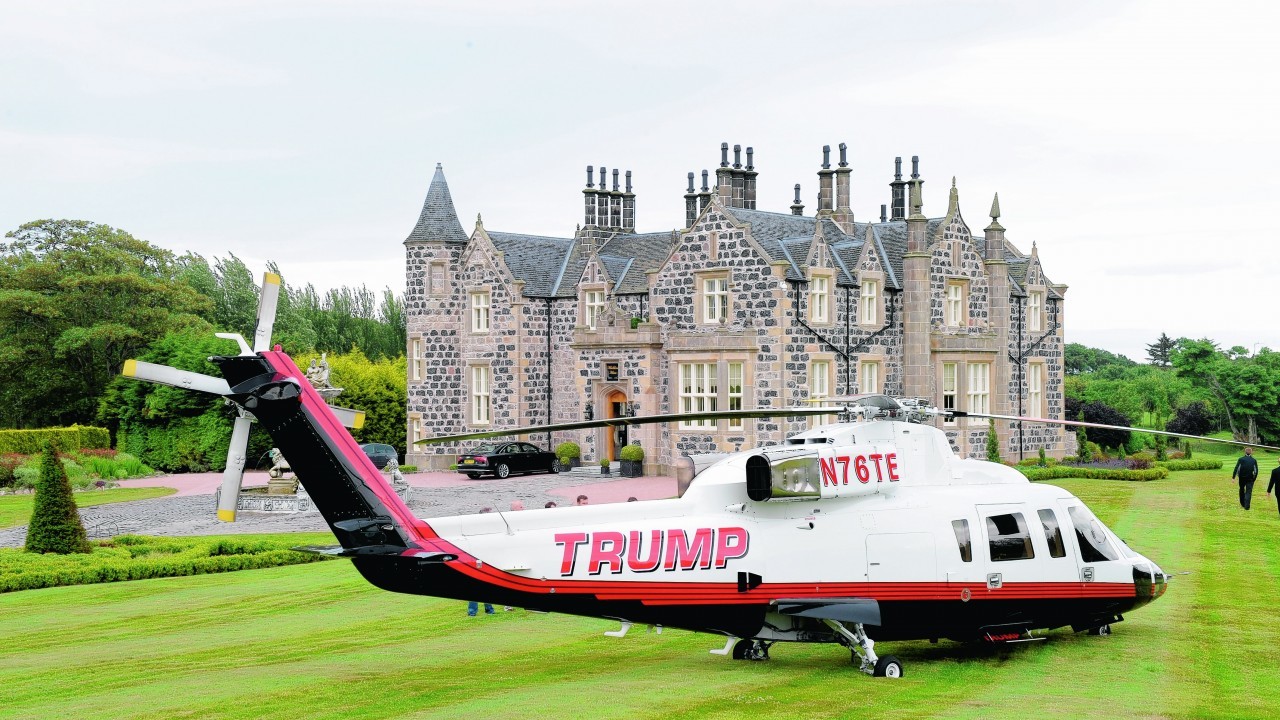 It's nice to be nice – especially when Donald Trump calls to ask a favour. Well, it was not exactly the man himself, but one of his people. She was very apologetic and courteous and did not want to put us under any pressure – but she wanted our table.
It turned out that our booking clashed with a visit by Mr Trump and his entourage to his magnificent mansion and golf course near Aberdeen, and they asked politely if we would re-book. I doubted if my negotiating technique was a match for one of the world's biggest tycoons, so I thought about asking her to get his people to talk to my people first.
Needless to say, we rolled up two weeks later than planned for our dinner – and ran into a very nice surprise. As a thank-you for making way, complimentary drinks had been arranged for us. A classy touch, we thought, and it was much appreciated.
We arrived on a typical late summer evening at the end of August: angry black clouds were racing low across the sky, looking to pick a fight with anyone in their way. We had been dodging torrential downpours all afternoon. As we arrived, it sounded as though they had started again and we reached for our brollies. But it turned out to be water gushing from a huge Gothic-style fountain which stands guard outside the front of Macleod House.
Nothing could steal the show from Macleod House itself – what a beautiful building and a labour of love in restoring it to such a high standard. There is a marvellous optical effect which occurs as you approach the house down a sweeping driveway. At first, you cannot see it, only manicured lawns. Then, as you dip down and take a bend, the mansion suddenly jumps into view – as though it popped out of the ground. The classical look continues inside what is now an exclusive luxury hotel and fine-dining restaurant. The front door opens to reveal a striking hallway, with walls heaving under the weight of paintings from Mr Trump's own collection. They appear in other rooms, too.
We were guided into the sumptuous sitting room, with its elegant country-house furnishing and great views of the grounds and lake, and studied the menu while enjoying our complimentary drinks.
This whole place has "special occasion" written all over it and nowhere more so than on the menu. At a time when you can become a little jaded with what is on offer at many places, this was bright and original.
Simple, too, as the pricing structure – two courses for £35 and three for £45 – makes it clear what your bill is going to be.
For starters, scallops, chicken wings, smoked sweetcorn and roast chicken jus for me, and American shrimp cocktail (from "Trump classics" on the menu) for my wife.
As soon as I saw the juicy fat scallops, I knew my wife would make a grab for them – and she did, so we did an impromptu swap.
I came off well because the shrimp cocktail was not the usual affair you see everywhere else, smothered in seafood sauce. No, here there was a line-up of six big, fleshy shrimps reclining seductively on a bed of salad, and a tangy tomato-based sauce for company in a separate dish. Irresistible.
My wife's scallops were also a treat: sweet and succulent and, even though we had not seen the chicken combination before, they were made for each other.
To follow, we went fairly traditional into roast-meat country, with Ross-shire lamb rump, Anna potato, spiced aubergine, spinach, tomato and garlic for me.
For my wife, a 10-ounce Angus ribeye steak, with mushrooms, onion rings and hand-cut chips (from the "Trump classics" again).
The richness of the meat and juices and the overall flavour and presentation were excellent. Anna potato was a new one on me, but it has a rich history: invented by a Parisian chef in the 19th century and named after a famous actress of the day, it consists of thinly sliced potato, baked or fried in a cake shape, cut and served in wedges. Delicious.
The steak was served normally with peppercorn sauce, but my wife asked if it could be served with a red-wine jus. The chef obliged – another nice touch.
In a land where sticky-toffee pudding is king on the dessert menu, where there seems little variation between eating places, the Macleod House sweet menu was a revelation: so many interesting and different things to try.
We went for a Trump classic: peanut butter and jelly chocolate bar, with his name embossed across the top, and a dish to die for: lemonade parfait with blueberries, and a melon and cucumber gazpacho – a sweet take on a classic Spanish dish.
I can't explain how inventive and tasty it all was. You'll just have to try for yourself. In terms of quality and service, Macleod House sat at the top of the leader board on this showing.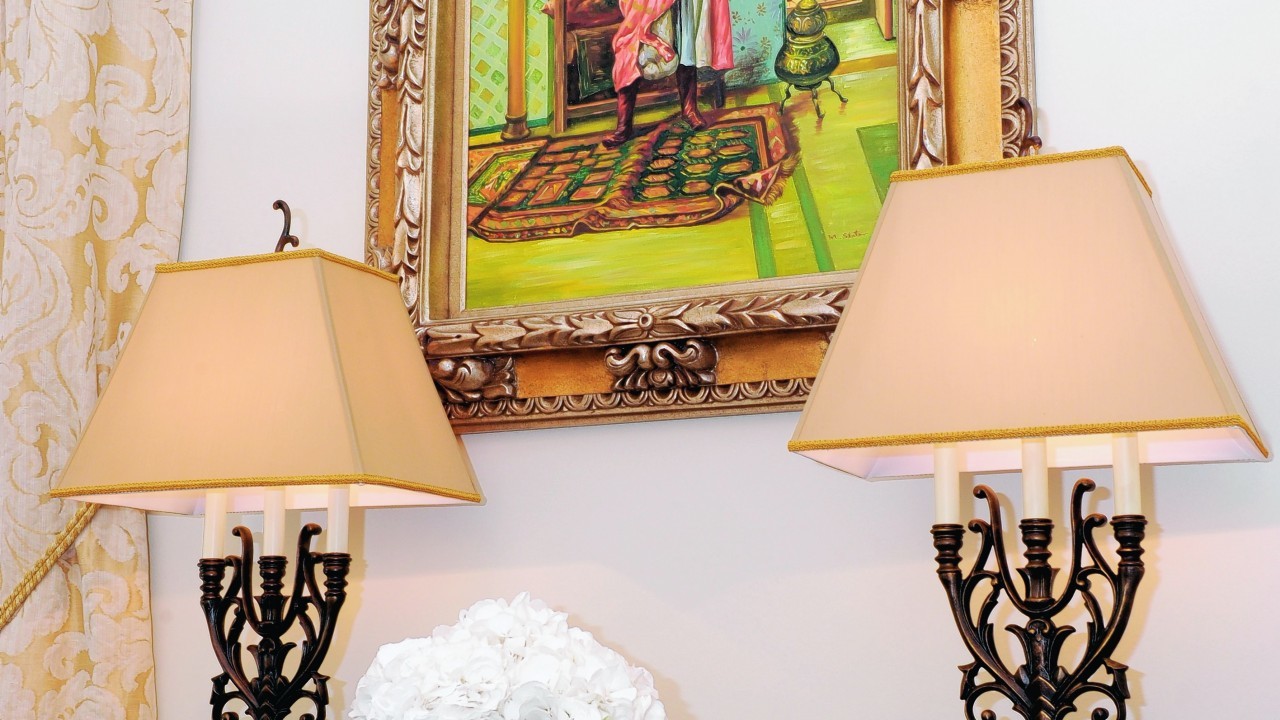 MACLEOD HOUSE RESTAURANT, TRUMP INTERNATIONAL GOLF LINKS, MENIE ESTATE, BALMEDIE. PHONE 01358 743300.